Flipping tweets – translation service for social media savvy businesses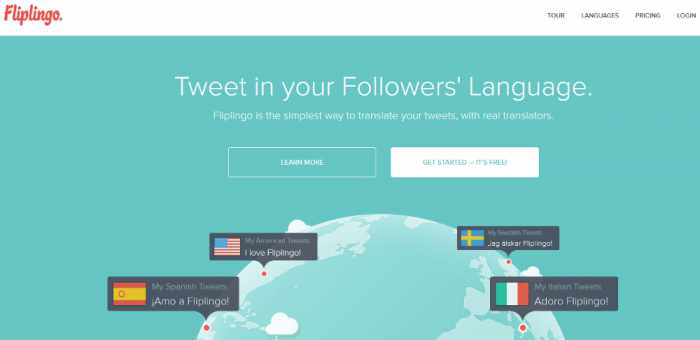 PHUKET: Following an extensive period of beta testing, a Chiang Mai-based tech startup's new translation service, Fliplingo, went live on June 26.
The company, also called Fliplingo, has searched out a distinct niche in the translation market by offering live translation of Twitter messages in – as of this time – up to 32 languages. That's right, actual multilingual human beings somewhere out in the ether will read your tweets, translate them and post them.
"Before we started developing Fliplingo, when we were at the idea validation stage, we completed a series of face-to-face interviews with potential customers. This allowed us to really understand what customers expected Fliplingo to do for them," Fliplingo founder Matthieu Aussaguel told The Nation.
So what does Fliplingo do for them? Once the quick account setup process is complete, it can be configured so tweets are automatically fired over to Fliplingo which then translates them into the requested language and posts the message. They call the process a flip.
It is easy to see how this service can benefit a business. Picture a resort in, say, Phuket which wants to send tantalizing tweets to potential customers in, say, Korea or Russia. Fliplingo affords businesses another avenue to extend their brand awareness into new markets globally.
A thoughtful quality of Fliplingo is that it is more than a one-size-fits-all service. For instance, they offer two levels of translation depending on the client's needs and budget. Instantaneous machine translation is also available as a free service for circumstances where perfect accuracy or tone aren't paramount.
When Fliplingo customers are paying the US$0.07 per word charge, they can expect "a 99.9% satisfaction rate", an average translation time of 15 minutes and perfect formatting, as well as whatever revisions or edits are necessary to complete that masterpiece tweet.
Customers can also relay specific instructions to the translator to maintain a tone of voice or clarify a term or idiom that may otherwise get lost in translation.
Payment is based on a credit scheme where users charge up their accounts and the cost of the tweets is automatically deducted. Accounts can be set to automatically top-up so crucial tweeting opportunities are not lost.
Fliplingo offers a variety of other features such as a simplified one-page interface to help facilitate a painless Twitter translation experience; a "Followers Language Analysis" to help target tweets; and a dashboard that shows the journey your tweets have taken.
If it sounds like something that your business or organization could benefit from, head over to their website at fliplingo.com.
— Jeremie Schatz
Keep in contact with The Thaiger by following our Facebook page.
Never miss out on future posts by following The Thaiger.
Turbulence ahead for Thailand's aviation industry | VIDEO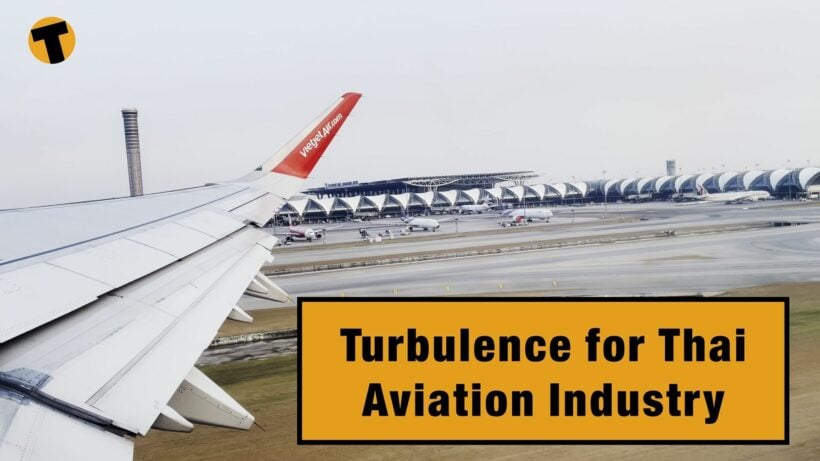 When the airlines, in particular, were asking the government to put their hands in their pockets for some relief funding in August last year, it was genuinely thought that international tourists would be coming back for the high season in December and January. At the very least local tourists and expats would head back to the skies over the traditional holiday break. And surely the Chinese would be back for Chinese New Year?
As we know now, none of that happened. A resurge in cases started just south of Bangkok on December 20 last year, just before Christmas, kicking off another round of restrictions, pretty much killing off any possibility of a high season 'bump' for the tourist industry. Airlines slashed flights from their schedule, and hotels, which had dusted off their reception desks for the surge of tourists, shut their doors again.
Domestically, the hotel business saw 6 million room nights in the government's latest stimulus campaign fully redeemed. But the air ticket quota of 2 million seats still has over 1.3 million seats unused. Local tourists mostly skipped flights and opted for destinations within driving distance of their homes.
As for international tourism… well that still seems months or years away, even now.
Keep in contact with The Thaiger by following our Facebook page.
Never miss out on future posts by following The Thaiger.
Domestic air passenger numbers double those of January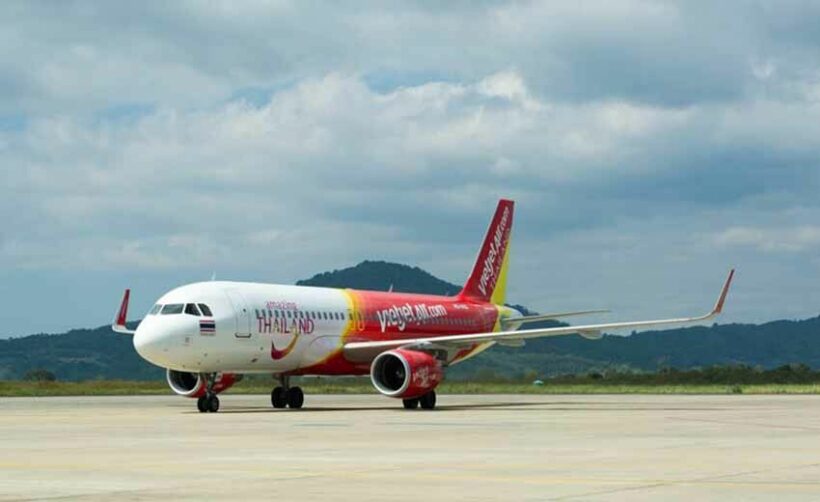 Passenger numbers on domestic flights within Thailand have doubled within a month, rising from 4,000 in January to over 10,000 this month. Having nearly recovered to pre-pandemic levels, domestic travel plummeted once more when Covid-19 resurfaced late last year.
Apirat Chaiwongnoi from the Department of Airports says 15 of Thailand's 29 airports are now operating domestic flights, with more expected to follow. He believes the aviation sector will continue to recover further in the coming 6 months, bolstered by the national vaccine rollout.
Around 120 domestic flights a day are now operating, which is twice the number that were operating at the lowest point in the crisis. Prior to the resurgence of the virus in December, domestic passenger numbers had recovered to 30,000 – 40,000 a day, around 80% of pre-pandemic numbers.
The DoA says airports must continue to adhere to the Covid-19 hygiene measures put in place by the Health Ministry and the Civil Aviation Authority of Thailand.
SOURCE: Bangkok Post
Keep in contact with The Thaiger by following our Facebook page.
Never miss out on future posts by following The Thaiger.
Samut Sakhon's shrimp market to remain closed until February 15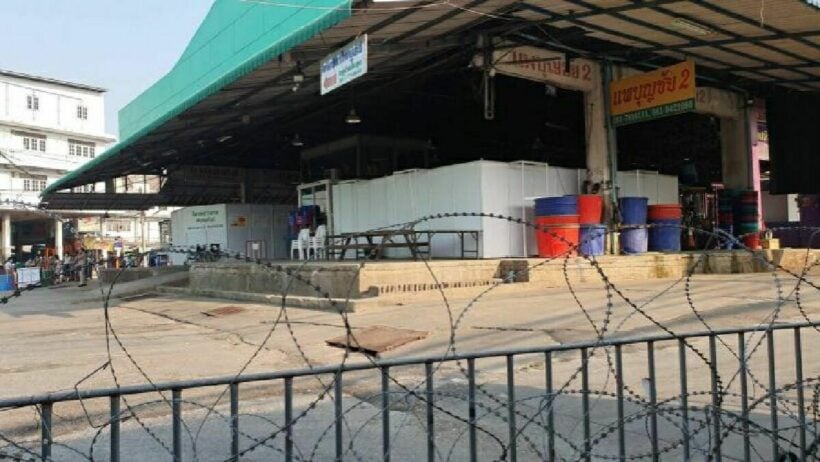 Samut Sakhon's Central Shrimp Market, the epicentre of Thailand's recent wave of Covid-19, will remain closed until February 15. The market can reopen once the overall hygiene situation at the market and surrounding area has improved, according to the province's disease control committee.
Local officials say the shrimp market needs to remain closed until the market structure and nearby residential facilities are inspected. People who violate the order face up to a year in prison and a fine up to 100,000 baht.
More than 12,000 people in the province have tested positive for Covid-19. The increasing number of infections is a result from the active case finding to contain the spread of the virus.
SOURCE: Thai PBS World | Thairath Online
Keep in contact with The Thaiger by following our Facebook page.
Never miss out on future posts by following The Thaiger.