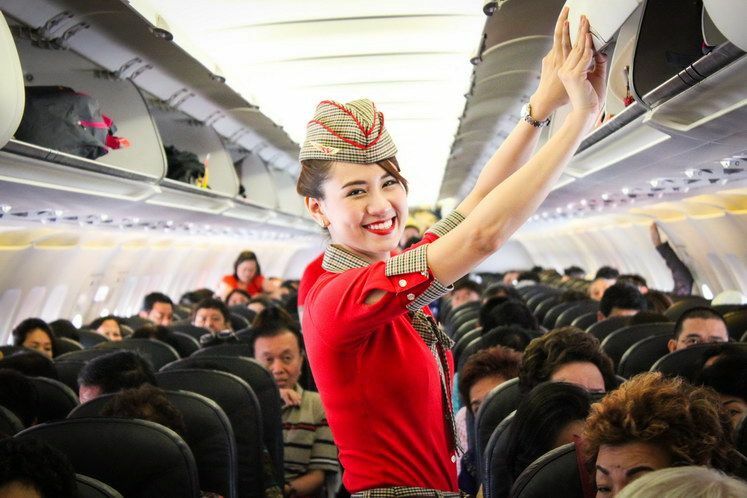 Thai Vietjet has big plans for next year with new routes in the pipeline to destinations in China, India, Japan, and Vietnam.
Woranate Laprabang, chief executive of TVJ said…
"We want to be driving the Thai economy by bringing in more foreign tourists."
Domestic flights accounted for about a third of flights operated by the airline this year. At the beginning of the year, Thai Vietjet had only one international route to Vietnam. Today, the airline has 850 international flights in total – 92 flights per week from Bangkok to destinations in Cambodia, Japan, Singapore, Taiwan, and Vietnam.
Woranate said TVJ already had good relationships with Chinese travel agents before the pandemic. TVJ operated mainly chartered flights to China but has been badly affected by high fuel prices and the rising US dollar-baht exchange rate.
TVJ will also fly to smaller cities in India, such as Jaipur, Lucknow and Ahmedabad. There are plans in place for flights to Cam Ranh and Nha Trang in Vietnam.
The TVJ fleet is comprised of only 18 aircraft, 14 of which are Airbus A320s used on domestic routes. The other four aircraft are A321s, which have greater carrying capacity and are used on the Fukuoka and Singapore routes. The A321s also serve Chiang Mai when there is strong demand.
Next year, TVJ plans to make use of four more A321s and will return one of the A320s, increasing the fleet to 20 aircraft in total. By the end of 2026, TVJ aims to be operating 50 aircraft, including a new Boeing 737Max on long-haul routes.