Tourists to Myanmar going up, but falling short of projections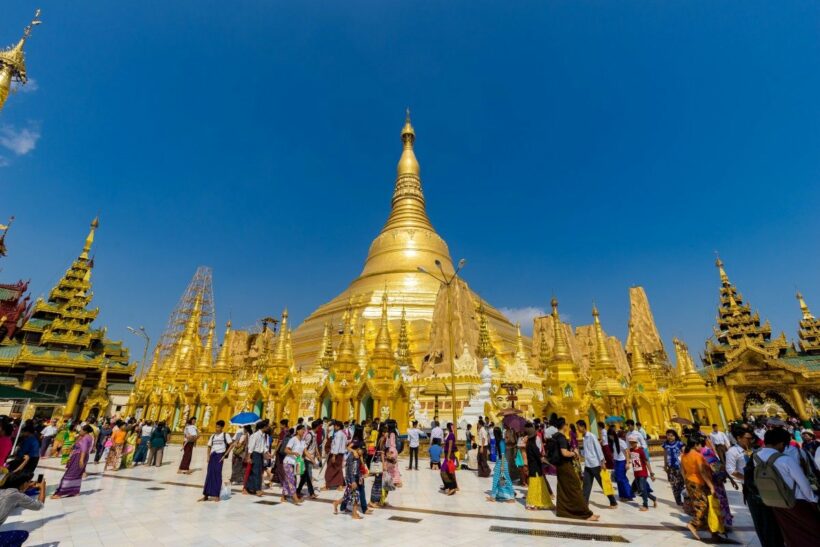 Vietnam to the right of me, Myanmar to the left, Thailand stuck in the middle….
Myanmar's 2019 tourism figures improved 15% to give the country 1,324,000 tourist arrivals through the main airport at Yangon. Officials released the 2019 visitor data for Yangon Airport, which excludes cross border arrivals and arrivals through Mandalay and Nay Pyi Taw airports, the country's two other international aviation gateways.
Once overland arrivals at border checkpoints are counted, the annual inbound tourist numbers are expected to swell to around 4 million for the full 2019 year. But the numbers fall well short of the projections made for 2020 which said there would be 7.5 million tourist arrivals by the end of the last decade by the Asian Development Bank. The projections were made by a detailed report on Bumese tourism back in 2013.
In 2019, Asian tourist emerged as the dominant supply with 1,060,396 arrivals at Yangon airport last year, an increase of 20%. This compares with 142,443 arrivals from Western Europe, 0% growth for 2019
China drives the growth in Asian markets, delivering 344,268 passengers, up by a massive 75%, Thailand is now the second-largest source market, dropping from the top spot.
Japan, South Korea and the US make up the third, fourth and firth largest tourist markets arriving at the country's largest airport. Other strong top performers were: Singapore 52,461, Vietnam 50,203, India 42,548, Malaysia 40,891 and Taiwan 36,874.
Arrivals from the UK market dropped 7%, France slumped 2% and Switzerland declined 10%. Australia tourism to Myanmar declined 8% over the past year.
SOURCE: ttrweekly.com
Keep in contact with The Thaiger by following our
Facebook page
.
Never miss out on future posts by
following The Thaiger
.
2 more cases identified in the northern Thailand Covid-19 mini outbreak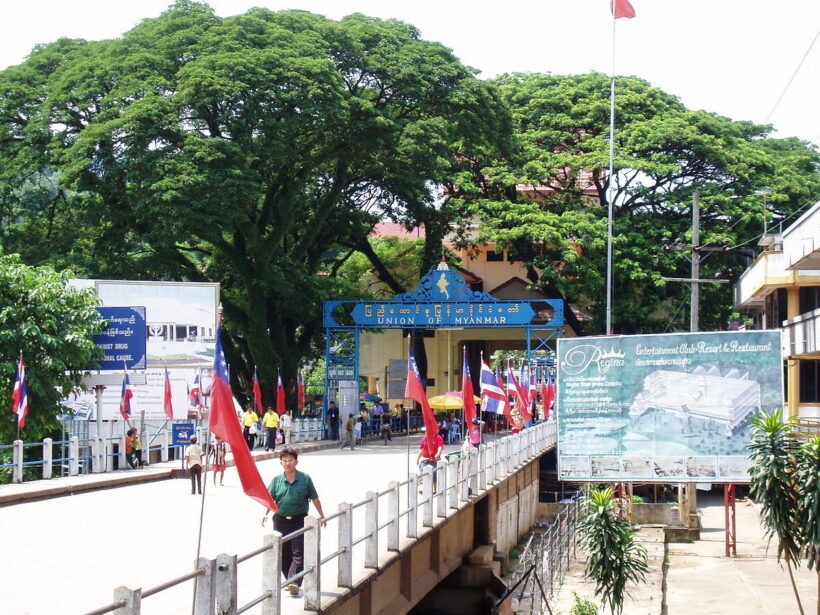 2 more people have been confirmed as infected with Covid-19in the current mini-outbreak in Northern Thailand. In this case both women had crossed the Thai/Myanmar border and worked at the same bar in Myanmar as the original patient, feared to be a potential super-spreader. The 29 year old is now being treated at a hospital in Chiang Mai.
Chiang Rai public health officials report that the women, aged 23 and 26, illegally crossed the Burmese border at Mae Sai district, Chiang Rai, from Tachileik, a border town on the Burmese side of the border, last Thursday night.
All 3 went to work in Tachileik last month, but returned to Thailand after Burmese health authorities imposed a curfew from midnight to 4am. There has been between 1,300 and 1,700 cases announced each day over the past week in Myanmar.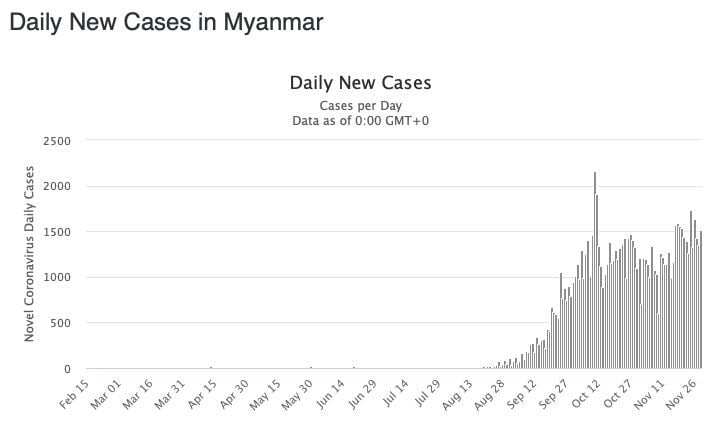 Thai public health officials say the new cases in Chiang Rai didn't visit other public places, but stayed in a local hotel and ordered in food on delivery apps.
"We are less worried about the situation in Chiang Rai because they did not go out," he said.
One of Patient Zero's friends, the 26 year old, decided to get tested on Saturday after the news of her friend's positive test result. Authorities then ordered her 23 year old friend to have a test as well. Both tested positive to Covid-19. Another 4 people have since been identified as "high risk" and are all being tested today. When added to the food delivery and hotel staff, the amount of people considered "at risk" could be up to 30.
Meanwhile, the Pattaya Mail is reporting that 2 of the women were arrested in Mae Sai and another 2 were arrested on a bus headed to Pattaya, via Bangkok.
Authorities say they will ramp up the border patrols but expect to see more infections coming from the original case in the next few days. Thailand's border with Myanmar is more than 2,000 kilometres long, mostly inaccessible mountainous or forest terrain.
SOURCE: Bangkok Post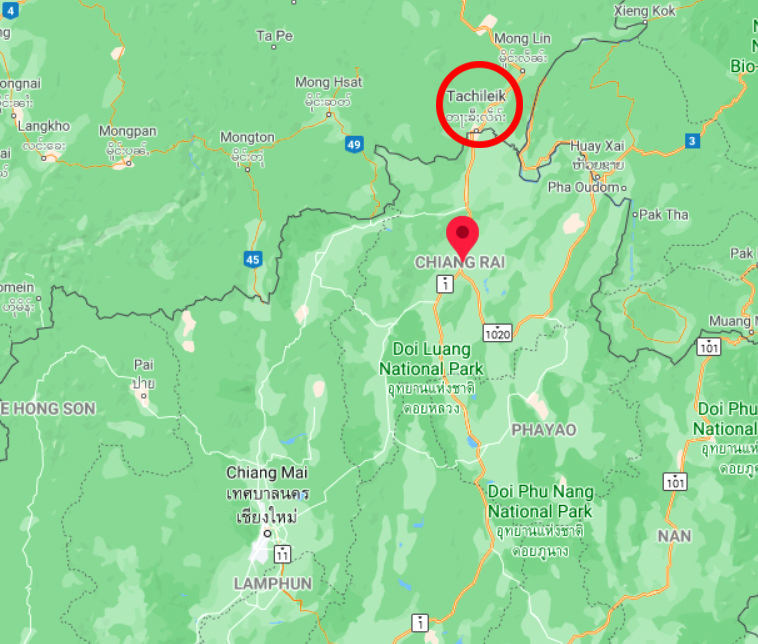 Keep in contact with The Thaiger by following our
Facebook page
.
Never miss out on future posts by
following The Thaiger
.
Half a tonne of high grade compressed marijuana seized in NE Thailand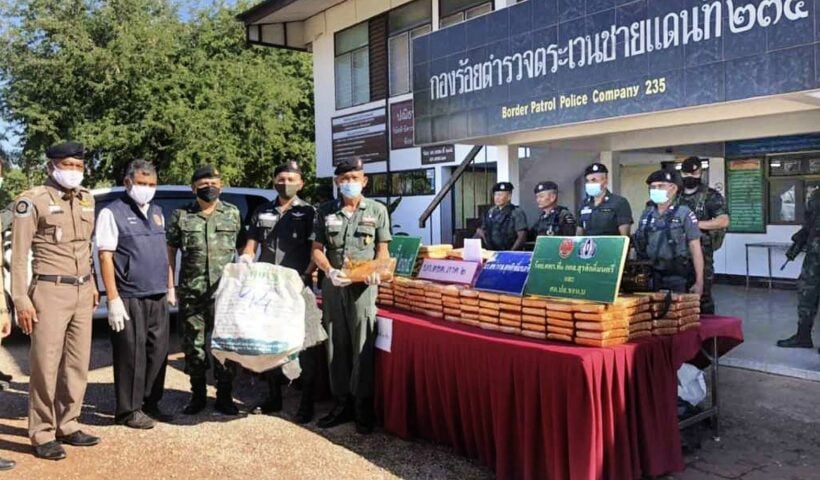 Thai border police have seized half a tonne of "high grade marijuana" Nakhon Phanom province, north east Thailand, saying a border with Laos and the Mekong River. Border police announced the seizure of 480 kilograms of marijuana during a routine roadside search.
Police announced that a car was intercepted on a road near Ban Khok Sawang. The driver, 25 year old Likit Boonprasit, was detained and later arrested by border police. They found 12 fertiliser sacks containing a total of 480 1 kilogram "bricks" of of compressed marijuana. He told police the marijuana had been smuggled across the Mekong in long-tail boats from Laos.
The man said he would be paid 30,000 baht to deliver the marijuana to Bangkok. He told police that the delivery instructions were to be sent to him as he headed towards Bangkok. More than 3 tonnes of high grade marijuana out of Laos have been seized in Nakhon Phanom over the past month.
At the end of last month border patrol police seized 556,000 methamphetamine pills and 138 kilograms of compressed marijuana in That Phanom district, on a road near the Mekong River.
In that case police found 3 fertiliser sacks containing 556,000 methamphetamine pills and 4 other sacks with 138 kilograms of Marijuana in an abandoned vehicle.
Police claim the pills were being transported from Myanmar, via Last, as an alternative route into Thailand. They were then smuggled by long boat across the Mekong river.
Road routes and traditional border crossing have been closed as a result of the Coronavirus pandemic.
SOURCE: Chiang Rai Times
Keep in contact with The Thaiger by following our
Facebook page
.
Never miss out on future posts by
following The Thaiger
.
3 Chinese casino workers arrested with 8 million baht after illegal crossing from Myanmar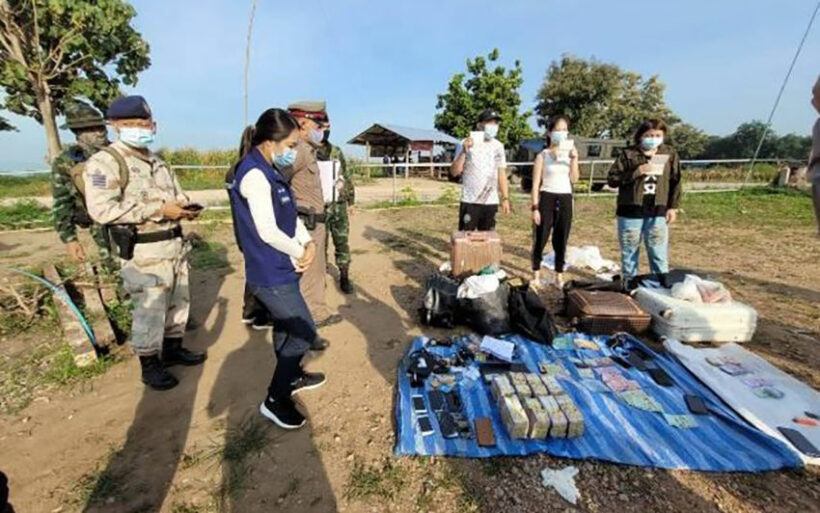 Officers from the Thai police and military have arrested 3 Chinese nationals after they crossed illegally into Thailand from the Burmese town of Myawaddy. Thai Residents reports that the 2 women and 1 man were workers at a casino in Myanmar and were arrested in possession of 8 million baht. Officers detained them as they were getting into 2 cars allegedly arranged for them by 2 Thai men .
The arrests happened in the district of Mae Sot, in the northern Thai province of Tak, where border patrols have been increased in light of a surge in Covid-19 cases in Myanmar. The Chinese nationals crossed the Moei River, which separates Myawaddy and Mae Sot, with the assistance of a Burmese national. It's understood they were attempting to flee Myanmar due to the Covid-19 outbreak in the country.
SOURCE: Thai Residents
Keep in contact with The Thaiger by following our
Facebook page
.
Never miss out on future posts by
following The Thaiger
.