Thai tourism operators slam government's inefficient vaccine rollout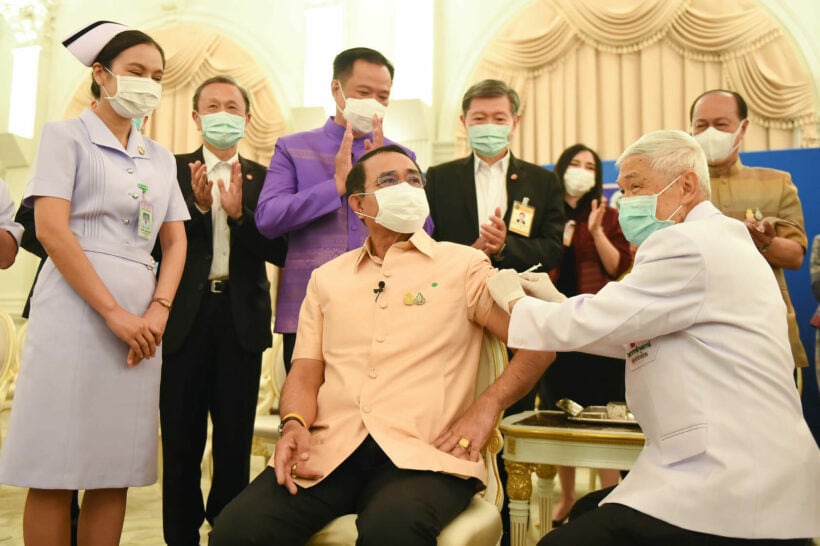 Representatives from Thailand's tourism sector have blasted what they see as an ineffective and disorganised national vaccine rollout. Operators say the scheme will not allow the Kingdom to achieve herd immunity, with tourism possibly affected by a third outbreak.
Domestic tourism was starting to recover after taking a hit during the second outbreak late last year, with Marisa Sukosol Nunbhakdi from the Thai Hotels Association saying operators were beginning to see things pick up ahead of the Songkran holiday.
"We cannot stop operations every time a new cluster causes the government to impose strict restrictions. The most urgent need right now is a pro-active strategy for the country's public inoculation."
Marisa echoes top virologist Yong Poovorawan in calling for the vaccination rate to be accelerated. She adds that private firms must be given approval to order different types of vaccines if herd immunity is to be achieved.
The Bangkok Post reports that some hotels have reported cancellations of both room and restaurant reservations, but most guests holding Songkran bookings appear to be waiting for government updates. Average hotel occupancy over the forthcoming holiday is expected to be around 30%, although rising infections could lead to a drop.
Meanwhile, Supant Mongkolsuthree from the Joint Standing Committee on Commerce, Industry and Banking is also urging the government to ramp up the rollout of vaccines and for private companies to be allowed to import doses.
"Authorities are slow in vaccinating people. They should relax some regulations to facilitate companies that want to import vaccines and give them to employees."
Supant says the rise in infections will slow down economic recovery, just as Phuket got the go-ahead for a quarantine-free re-opening to vaccinated tourists from July.
The JSCCIB's is expected to revise down its GDP growth forecast as a result of the latest outbreak. The JSCCIB is seriously concerned about whether the government can control the spread of infections."
SOURCE: Bangkok Post
Keep in contact with Thaiger by following our Facebook page.
Never miss out on future posts by following Thaiger.
A Thailand Covid update that you won't read in the news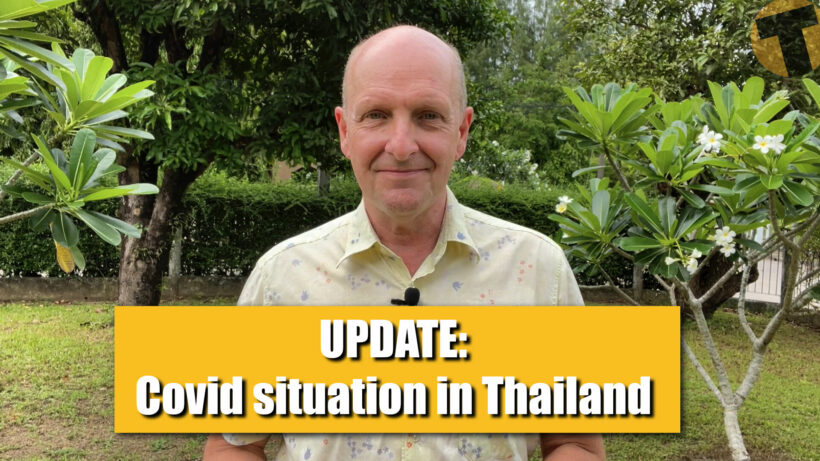 Tim Newton goes through some of the moving goal posts regarding Thailand's Covid situation RIGHT NOW. Vaccines for expats, what will happen after Songkran, provincial restrictions, new quarantine requirements. Reading the tea leaves and reading between the lines, Tim provides his personal opinions on many issues expats and foreigners in Thailand are worried about at this time.
Keep in contact with Thaiger by following our Facebook page.
Never miss out on future posts by following Thaiger.
Chiang Mai: Covid-19 cancels many Songkran events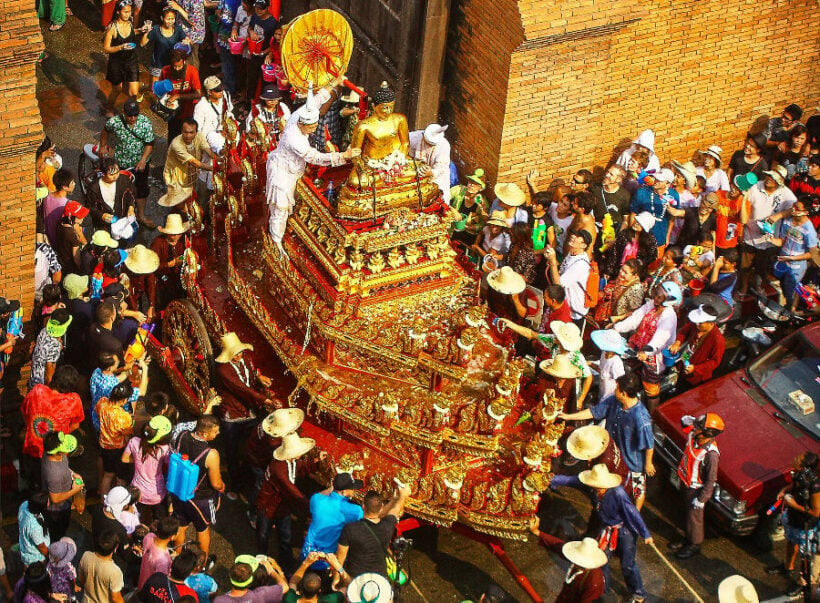 After a surge in new Covid-19 infections, Chiang Mai health officials decided to cancel Songkran celebrations and implement containment measures. As the virus spreads through Thailand, 281 new infections were just diagnosed on Sunday, reported in Monday's daily Covid-19 statistics. These infections bring the total for the month of April to 662 people. With this outbreak spreading wider and faster than the first 2 waves of Covid-19, authorities are taking actions to try and limit the spread of new cases in the area, including the difficult decision to cancel some of this week's scheduled Songkran festival celebrations.
Since the third wave of infections began last week, infection rates are growing and yesterday was the highest number of reported new cases yet. To combat the Covid-19 outbreak, Chiang Mai officials have closed all entertainment venues until April 23, cancelled many of the events planned for Songkran, and toned down the remaining activities. Even the traditional Songkran alms-offering ceremony at Tha Phae Gate had to be called off.
The cancellations due to Covid-19 outbreaks have hurt Chiang Mai, a popular tourist destination for Thais and international travellers alike, where Songkran is usually a booming holiday period. Many tourists have already cancelled their trip, and for those who do still come from Bangkok, Nakhon Pathom, Nonthaburi, Pathum Thani, and Samut Prakan, a 14-day self-quarantine has been ordered, as well as registration through the CM Chana mobile app.
For those already in Chiang Mai who have spent time in entertainment venues, health authorities issued a warning and asked people who attended several venues to get tested for Covid-19. The 10 venues currently identified as high risk are as follows:
DC Chiang Mai
Ground Consol's Garden
Infinity Club
Living Machine
Phor Jai Bar
Tawan Daeng
Tha Chang Cafe
Too Nice Nimman
Valentine's Karaoke
Warm Up Cafe Chiang Mai
SOURCE: Bangkok Post
Keep in contact with Thaiger by following our Facebook page.
Never miss out on future posts by following Thaiger.
28,000 daily Covid-19 infections possible without "decisive action"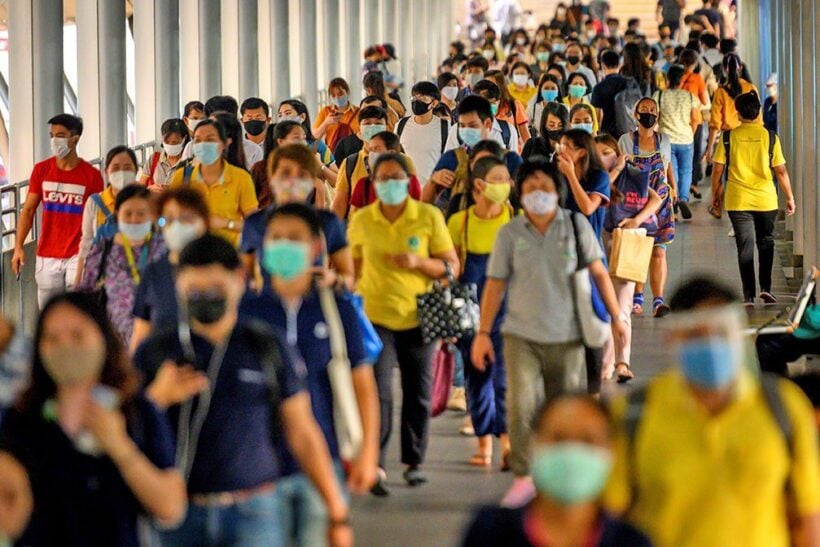 Without swift and decisive action, Covid-19 infections could surge to 28,000 people per day within the next month . This according to expert warnings and computer predictive modelling. The Department of Disease Control warns that the current spike is more infectious and deadly than the previous 2 waves and extreme action is needed. 967 new infections were reported by the Centre for Covid-19 Situation Administration yesterday, the highest single-day number Thailand has ever seen.
The DDC's epidemiology division, working with the International Health Policy Program, calculated models to predict the arc of future infection rates if Covid-19 safety measures were not enforced. The model's worst-case scenario predicted a maximum of 28,678 daily cases.
This is the worst-case scenario, however, as the minimum number of infections could be around 1,300 people. But a reasonable average without safety measures could be about 9000 daily infections, not a great situation for Thailand, a country that had until now done a great job avoiding a heavy wave of Covid-19 infections.
But for the UK variant (B117) newly arriving in Thailand, much like many new tourists arriving before it, Thailand's hedonistic nightlife scene may be where it all goes wrong. Of Bangkok's 1,114 infections, 823 of them were traced to entertainment venues. Across Thailand, a total of 140 bars and clubs in 15 provinces have been identified as virus-transmission locations.
Krystal Club in Thong Lor, now infamous amidst a swirl of news of politicians and powerful elite spreading infection there, tops the list of the 85 Bangkok infected clubs, with 211 infections this month. Chon Buri, Prachuap Khiri Khan, Pathum Thani, and Chiang Mai all had less than 10 Covid-19 infections linked to nightlife venues. In total, Covid-19 cases linked to nightlife outbreaks have spread to 70 provinces all over Thailand.
As a result, we're facing a party-free Songkran with 41 provinces closing all entertainment venues for 2 weeks and the 36 other provinces are following stringent screening and mask-wearing, poised to lock down the same if the pandemic comes knocking.
Bangkok intends to ready 10,000 field-hospital beds in preparation for any possible surge of the more infectious B117 strain spreading through Thailand now. The DDC does reassure though that the situation is still manageable if everyone works together and takes swift and strong actions.
The third wave of Covid-19 infections might be contained, but it will take a lot of personal discipline from everyone, and a sacrifice of Songkran's joyous celebrations, unfortunately.
SOURCE: Bangkok Post
Keep in contact with Thaiger by following our Facebook page.
Never miss out on future posts by following Thaiger.