Six more countries now get visa-on-arrival into Myanmar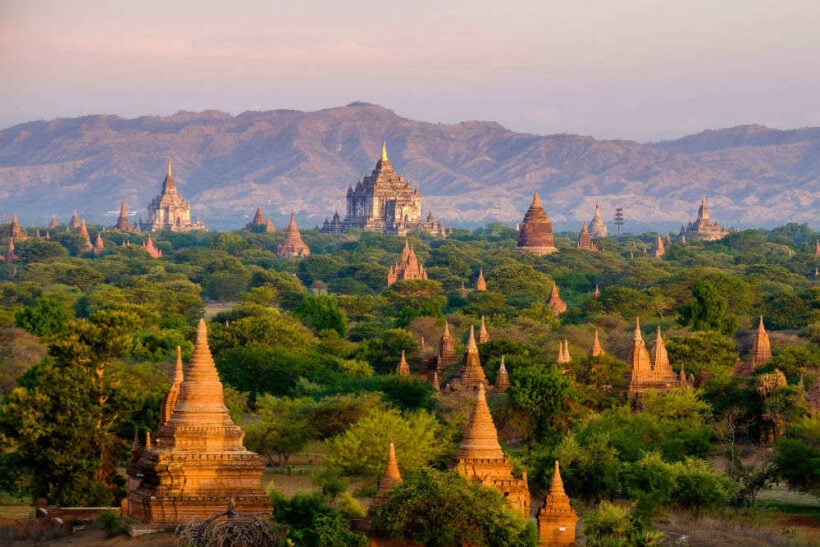 Around Thailand the possibilities for foreigners travelling is growing with visa-free arrivals, waived fees, no paperwork and quick processing at Immigration ports.
Now, the Myanmar government is introducing new regulations to facilitate easier access as another step towards opening up the country to the world, and tourism.
Starting this week, tourists from six countries – Australia, Germany, Italy, Russia, Spain and Switzerland – will be able enter Myanmar on visa-on-arrival at Yangon, Mandalay and Nay Pyi Taw International Airports. Pre-arrangement is not required for passport holders of these six countries, they can simply apply for a visa at any of the three airports for a fee of US$50 each.
Visitors from Japan, South Korea, Hong Kong and Macau were granted visa-free entry last year. Indian and mainland Chinese nationals were also granted visas-on-arrival into Myanmar in a move to draw more Asian visitors to the country.
In the second quarter, Myanmar saw an increase in arrivals from countries granted visas free and visas-on-arrival treatment.
May Myat Mon Win, Chairperson of Myanmar Tourism Marketing says… "We hope the new regulation will lead to more foreign travellers to Myanmar, to discover the country's unique culture and most of all, the hospitality of its people."
Myanmar Tourism Marketing is organising roadshows, trade shows and media familiarisation trips for journalists, TV producers and digital marketing influencers from around the world.
"Visa-free and visa on arrival entry from these Western countries would further boost growth of the Myanmar tourism industry."
SOURCE: The Nation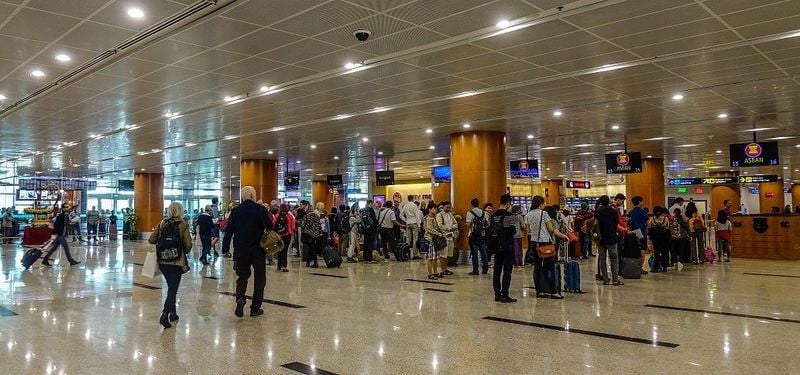 Keep in contact with The Thaiger by following our Facebook page.
Never miss out on future posts by following The Thaiger.
Thai social media gets nasty as old animosities resurface over the Burmese migrants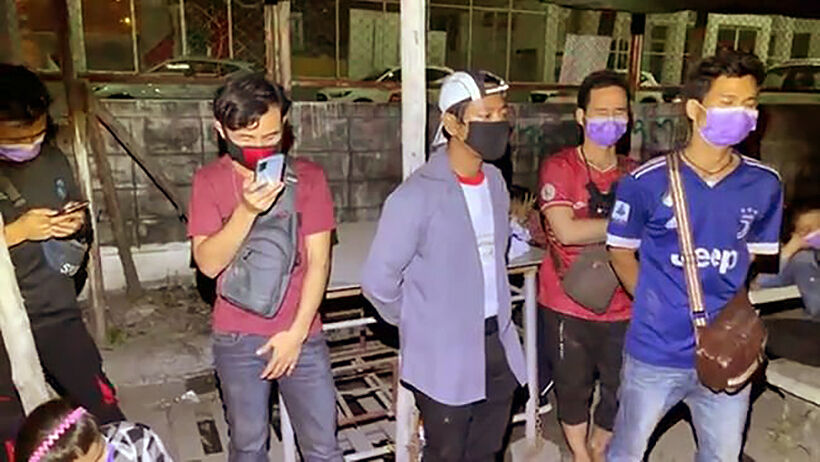 A Covid-19 outbreak in Samut Sakhon, centred around a seafood market and the local fishing industry's Burmese migrant population, has unbottled a new wave of anti-Burmese sentiment in Thai social media, never bubbling far beneath the surface.
The revelations of an outbreak of some 1,000+ positive infections has opened a long-standing wound between the two countries, including straight out online hate speech as well as important questions over the treatment of the millions of Burmese migrant workers that are recruited by Thai companies wanting cheap labour.
The CCSA yesterday announced that there won't be any national lockdown in response to the Samut Sakhon cluster, but says that Covid-19 control zoning is being introduced and continually updated to reflect the changing situation. New Year celebrations have been mostly cancelled around the country but may be allowed to continue "only under strict conditions".
You can find out more about the colour coding in yesterday's Thailand News Today.
The Mahachai shrimp market at Samut Sakhon, the hotzone in the current cluster, is only 35 kilometres from central Bangkok.
Comments have been flying thick and fast online as people respond to the outbreak. Many of the comments savagely blamed the Burmese migrant worker population who form the vast majority of the workforce in the area. Facebook has already removed hundreds of comments for violating the platform's hate speech policies. Twitter says it is "looking into the issue" but has blocked several channels over hate speech directed towards the Burmese migrant workers.
The Social Media Monitoring for Peace group, and independent NGO, says it found 100s of comments which it described as hate speech on the YouTube, Facebook and Twitter platforms.
The Thaiger has also removed a number of incendiary comments from its platforms aver the issue.
In a video produced this week The Thaiger, without naming specific companies, tried to move the focus on the migrant workers back to the companies that employ them, the issues of human trafficking, slave labour in Thailand's fishing industry and the corrupt officials that are involved in the trafficking and exploitation of cheap labour from Myanmar.
Sompong Srakaew represents a Thai group helping migrant workers, the Labor Protection Network, Speaking to the Bangkok Post he said… "Myanmar people are being labelled for spreading Covid-19, but the virus doesn't discriminate."
"Shifting sentiment had real consequences… workers from Myanmar, previously known as Burma, being barred from buses, motorcycle taxis and offices."
"Burma people infect Thailand and cause all our problem."
"Close the Burma border and shoot any Burma people who cross over."
"Wherever you see Myanmar people, shoot them down."
"Again the Burmese. Why always the Burma people come into Thailand and cause troubles."
But there's also been an outpouring of sympathy for the migrant workers with many Thais and foreigners recognising the issues behind the outbreak and pleading with people not to vent their anger at the infected workers who are simply trying to find work.
On Tuesday a group of workers ended up stranded on the side of a highway near Bangkok after their employer allegedly told them to get in a van to go get tested for Covid-19, then dumped them along the way. Daily News reported that an employer "dumped" a group of 24 Burmese migrant workers at the side of a highway in Samut Prakan's Bang Plee area, just outside Bangkok. The Ton News Facebook page even posted live videos of the immigration police confronting the group.
Thailand has 1.6 million Burmese workers, officially. But the actual number is anecdotally recognised to be 2 – 3 times higher. The Thai/Myanmar border is over 2,000 kilometres and even as recently as last week the Thai Army admitted that the leaky border is impossible to police.
Although Thailand has has a long-standing tolerance of foreign visitors, there's also a historic enmity between the Thais and Burmese which stems from the 18th-century destruction of the Ayutthaya capital of Old Siam by Burmese invaders. The Thai capital was then moved to its current location in Bangkok but the animosity has festered ever since in literature, popular culture and school text books.
Keep in contact with The Thaiger by following our Facebook page.
Never miss out on future posts by following The Thaiger.
Thai government urged to offer amnesty to illegal migrants and their employers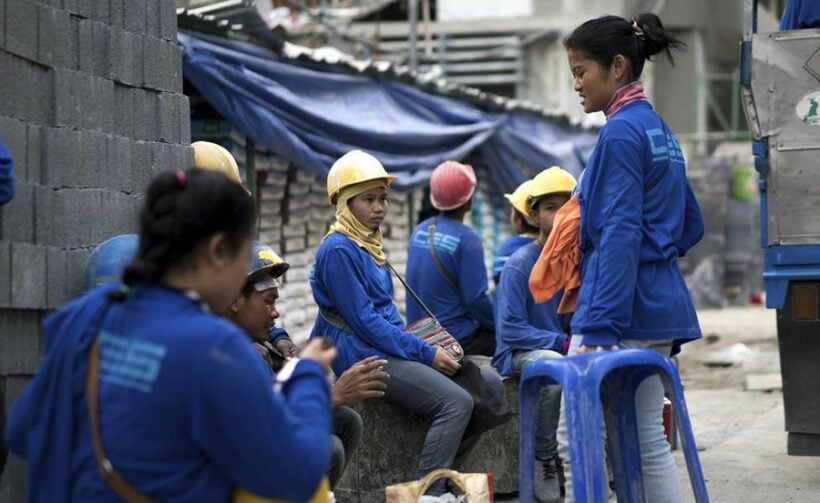 The Thai government is being urged to grant amnesty to undocumented migrant workers in the Kingdom and to extend the reprieve to their employers. The call has been picked up by a number of Thai media outlets, as well as Thai citizens concerned about the latest Covid-19 outbreak.
Those calling for the amnesty say it would stop workers fleeing quarantine detention because they fear arrest and would prevent bosses abandoning illegal workers by the side of the road. At least one employer in the Covid hotspot of Samut Sakhon is believed to have dumped 24 workers by the roadside. It's understood some bosses fear being arrested for using illegal workers, while others are panicked by the threat of Covid-19. To date, most of the cases in the latest outbreak have been detected in migrant workers.
It's hoped an amnesty would grant workers the time to gain legal status and a work permit, without fear of prosecution, while helping bosses to register their staff through the correct legal channels. The Centre for Covid-19 Situation Administration is expected to discuss the proposal when it meets today, although it's thought any amnesty would require approval by the Thai Cabinet.
Meanwhile, the CCSA has addressed a backlash against migrant workers from some panicked quarters, pointing out the vital contribution they make to Thai industry. CCSA spokesman Taweesin Visanuyothin has called on Thais to view the workers as their "brothers and sisters".
Migrant workers are also being offered free Covid-19 tests, as the government hopes to persuade as many as possible to get tested for the virus.
SOURCE: The Pattaya News
Keep in contact with The Thaiger by following our Facebook page.
Never miss out on future posts by following The Thaiger.
Officials on the hunt for corrupt border guards blamed for Covid spread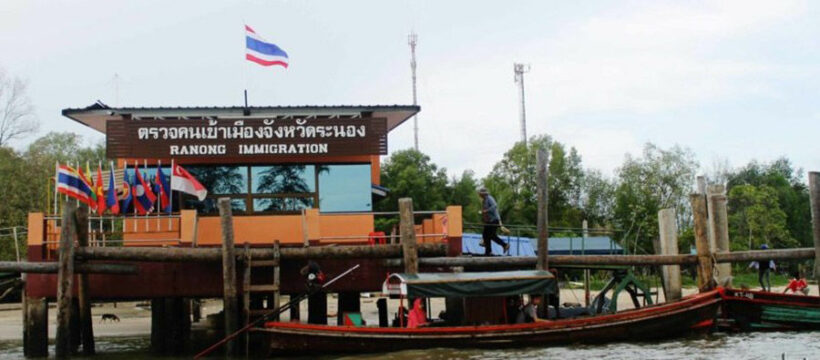 The Thai PM, Prayut Chan-o-cha, has put the Deputy Defence Minister in charge of hunting down crooked border officials whose corruption is thought to be behind the latest Covid-19 outbreak. With most of the new infections detected in Burmese migrant workers in the central province of Samut Sakhon, it's believed many have been smuggled into Thailand illegally, bypassing mandatory quarantine.
Now, Deputy Defence Minister Chaichan Changmongkol is hunting down corrupt officials who may have turned a blind eye to such people trafficking operations. National Police Chief Suwat Jangyodsuk says officials have received information about a people smuggling gang, which is being investigated further. Thailand has a total of 6 immigration offices and 93 checkpoints to screen those using legitimate crossings from Myanmar. However, the border is extremely porous, with many unguarded natural crossings. Officials are particularly concerned about 2 areas in the northern province of Chiang Rai, as well as the district of Mae Sot in Tak province, and 3 other points in the southern province of Ranong.
Chaowalit Sangkarit from the Royal Thai Army says the military has been cleared of any involvement in people smuggling, as the traffickers normally use boats to cross the marine border in Ranong. Meanwhile, the Royal Thai Navy says all immigrants found crossing by sea have been checked and are legal.
Speculation continues however, that people smugglers use normal border crossings, but bribe officials to allow undocumented migrants to enter. It's thought that the PM has been provided with the names of those involved and is waiting for additional evidence before their identities are revealed.
SOURCE: Nation Thailand
Keep in contact with The Thaiger by following our Facebook page.
Never miss out on future posts by following The Thaiger.