Phuket & Koh Samui face financial ruin in the short to medium term – VIDEO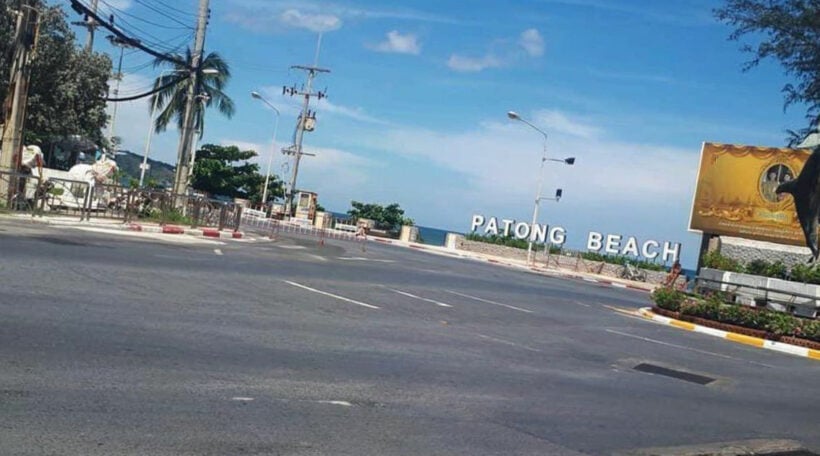 Phuket and Samui are both islands, fed mostly by arrivals at their international airports. Of course, both remain closed and the islands are trying to survive on a dribble of domestic tourists. And there's no sign of hope any time soon for the future. Bill Barnett is 'Mr Hotel & Hospitality' for Thailand and the region. What does he see as the short and long term solutions? Your comments are also welcome, below. You can also watch our stark report about how empty Phuket actually is HERE.
Bill is the MD and leading consultant forc9hotelworks.com
To get all the latest news and information about Thailand, subscribe our YouTube channel. Go on, right now 🙂 You can also LIKE our Facebook page facebook.com/thethaigernews to get even more information about Thailand.
Keep in contact with The Thaiger by following our
Facebook page
.
Never miss out on future posts by
following The Thaiger
.
Suvarnabhumi expansion being reviewed in line with "new normal" expectations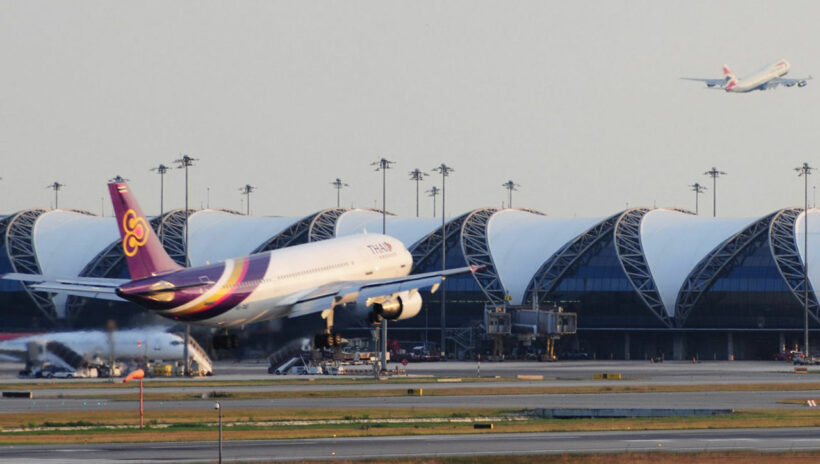 The 44 billion baht northern expansion of Bangkok's Suvarnabhumi airport is being revised, to meet "new normal" requirements, according to Airports of Thailand. AOT president, Nitinai Sirismatthakarn, says the process will take 1 or 2 months to complete.
Nation Thailand reports that the airport's new northern terminal will have the capacity to handle 30 million passengers a year, with Nitinai remaining optimistic about a return to normal figures next year. He says the availability of effective Covid-19 vaccines should fuel a return to normality, with passenger traffic at Suvarnabhumi eventually reaching pre-Covid numbers of 65 million in 2023.
He adds that the Satellite Terminal 1 should be completed in 2022, with plans also being drawn up to extend the airport's existing terminal east and west. The Satellite Terminal 1 is expected to increase the airport's capacity by an additional 15 million passengers a year.
SOURCE: Nation Thailand
Keep in contact with The Thaiger by following our
Facebook page
.
Never miss out on future posts by
following The Thaiger
.
Pandemic has washed away Pattaya's "soapy" massage parlours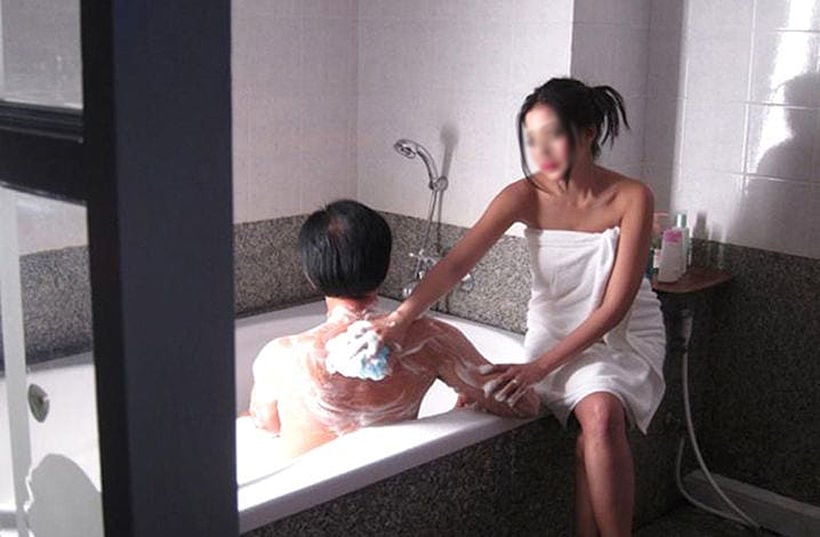 While the Covid pandemic has hit Thailand's businesses hard, it has also washed away its not-so-legal soapy massage parlours after tourism has dried up its clientele. Such places, known as glorified brothels, have left many masseuses out of work as boards have barricaded the once booming establishments.
Soapy Massage (àap-òp-nûat, อาบอบนวด, literally bath, steam, massage)…
These are the bigger massage parlours where girls are presented in the fishbowl and you get the full program (including sex) for a fixed price, depending on the girl starting from 1,500 and up to 5,000 Baht.
Only a few of the soapy services have survived the pandemic in Pattaya, with Honey Massage Parlour being one of them, according to The Pattaya Mail. After adjusting to the new requirements for social distancing, the business has re-opened on November 19. However, its largest shop has closed, once known as Honey 1 on Soi Honey, or Soi 11, the windows are dark and barricaded. Honey Inn is also up for sale.
25 year old masseuse Maywadee, says she used to work in such parlours where she would get a cut of the 1,500 to 2,500 baht fee. She says she used to see up to 7 clients a day, but now that number has been cut in half as Chinese and Japanese tourists, who were her largest group of customers have dwindled. Now, she is thinking about heading back to her home city of Chiang Mai, to sell handicrafts, as her Pattaya income has dried up.
Such parlours feature masseuses that are usually not native to the area, as many come from lower socio-economic areas such as Thailands northeastern provinces, otherwise known as Isaan. Many make the trip to tourist-driven cities like Pattaya, Koh Samui, Bangkok and others, in an attempt to make a higher salary than they would if they were back in Isaan.
SOURCE: The Pattaya Mail
Keep in contact with The Thaiger by following our
Facebook page
.
Never miss out on future posts by
following The Thaiger
.
Bank of Thailand takes action to curb Thai baht's strength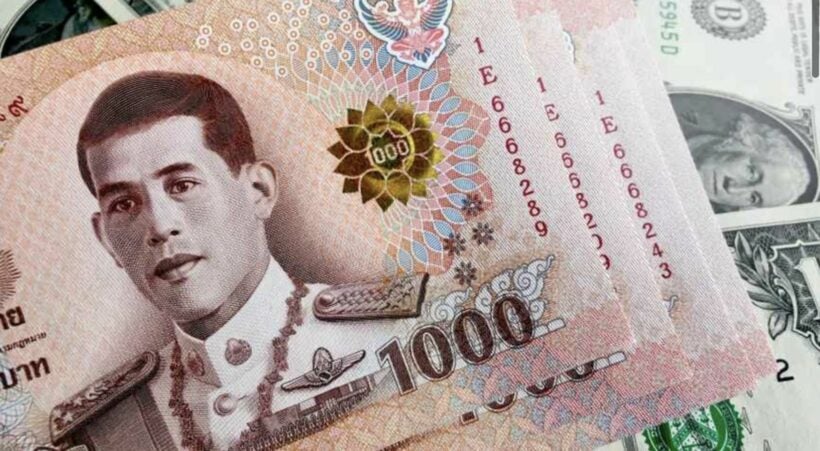 The Bank of Thailand has moved forward measures, originally meant to begin early 2021, but most of which will now take effect from end of this month. The end result is that the new rules will make it easier for Thais to shuffle money overseas and invest in foreign assets. It will also make is easier for Thai citizens to hold foreign currency in local banks. The new rules will also require the registration of local and overseas bond investors.
"Following the U.S. elections and positive news on Covid-19 vaccine development, investors have turned toward investing in emerging markets, including Thailand. The situation has resulted in strengthening the baht quickly and can impact economic recovery."
"The registration of bond investors will allow close monitoring of investor's behaviours and thereby enable the implementation of targeted measures in a timely manner."
Last week the Bank of Thailand assessed that the Thai baht's recent rapid gains could affect the country's "fragile" economic recovery. The Thai government has called on the central bank to do its best to use what tools it has at its disposal to restrain the baht to protect exports.
Khoon Goh, head of Asia research at ANZ Banking Group, says that he central bank also will continue to resort to direct intervention in foreign-exchange markets.
"The issue here is that local investors have a very strong home bias. Making it easier to invest overseas may not actually encourage them to do so."
The Thai baht has been the 2nd best performer in Asia this month after foreign investors turned net buyers of almost $2.4 billion of bonds and stocks as appetite returns for riskier emerging-market assets amid a weak dollar, according to Bloomberg.
The Thai baht had recently rallied 8.8% from this year's low in April, hitting a 10 month high last week.
SOURCE: Bloomberg
This morning, Thai time…

Keep in contact with The Thaiger by following our
Facebook page
.
Never miss out on future posts by
following The Thaiger
.