High season? What high season? Thai tourism has a gap year.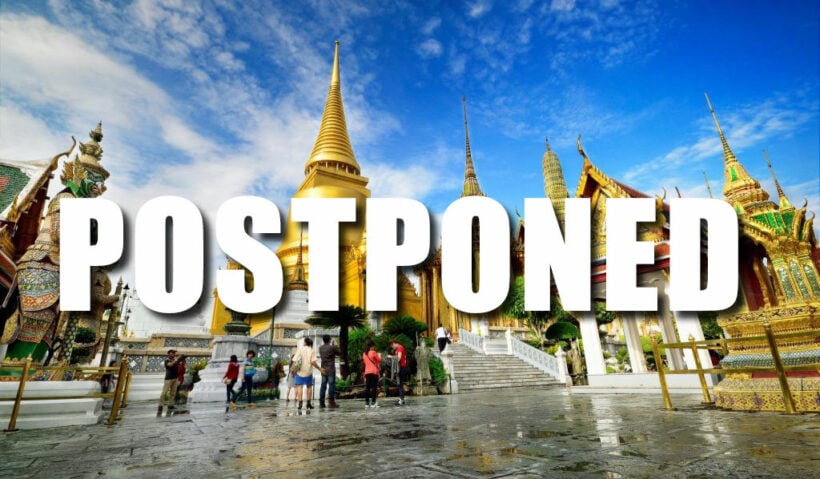 OPINION
High season. What's happening to Thailand's traditional tourist high season this year?
(Sounds of crickets and tumbleweed rolling down the streets)
Just as last year's high season was wrapping up, the Covid-19 pandemic became real and much of the world closed its borders in March. Thailand hoteliers, tour operators and airlines had to endure a very quiet low season, obviously a lot lower than usual. But with the next high season looming the prospects of a sudden surge of tourists is slim. And thousands of businesses that were holding out for a bounce back over the traditional busy tourist season will now have to wait even longer.
The mandatory 14 day quarantine and copious paperwork, despite all the best intentions, is simply too much of a burden for the overseas visitors that might want to travel to Thailand. The uptake of the much-hyped Special Tourist Visa has been dismal. Now the Tourism Authority of Thailand and the Ministry of Sports and Tourism have again scheduled a talkfest with the country's leading hotel groups because, well, they don't know what to do.
It's simple. The hotel groups will say we need to find a way to re-open the borders and manage the Covid situation into the future. The public servants will nod in agreement and say they'll "look into it". There will be another 'proposal', and nothing much will change. Thai government officials seem to be waiting for the magic pill, a viable vaccine, to provide the safety net for a re-opening of the borders.
Meanwhile, the Thai government is caught inside a travel bubble of its own making. A travel bubble of ONE.
Around the country leaders in various industries are looking, assuringly, to the Thai government for leadership and a way forward. But as the 2020/2021 high season kicks in, there is only another 3 months of almost zero tourism on the horizon. Whilst Thais are being stirred out of their provinces with stimulus packages to stay in hotels and eat at restaurants, most aren't travelling far and the hopes for a domestic-tourism-led recovery are fanciful at best.
Bryan Flowers is the CEO of the Night Wish Group based in Pattaya, owners of some of the town's most popular bars. He's vaguely hopeful but says they've been struggling.
"Unless the visa situation lightens, quarantine is scrapped and flights are increased, we do not expect a high season, 50% of our sales are online now, maybe that will increase if people have time off."
"We really hope we can catch a high season in December but the general consensus is things wont get back to normal until after Songkran, of which we normally hit our lowest sales of the year in June-July, But I expect some huge momentum in traffic coming into Thailand once the quarantine is dropped totally."
Scot Toon, the MD from The Pavilions Hotels & Resorts, Asia, says they'd hoped to start welcoming back tourists to Pavilions Phuket back in August.
"Like many we have made changes to our operations but maintained the five star standards of the resort we have focused heavily on the Thai market and insured that we changed our offerings to meet the needs and wants of this key market. We have found that the Thailand travel agents especially the ones that used to focus on inbound or outbound travel is now changing their focus on driving thai business to local destinations."
"We have worked closely with domestic focused travel partners And have seen great pick up and bookings for October, November and December. Although nowhere near full it is helped us to reduce the burden of cash flow and move forward and grow our business from the zero base of being closed."
"Long term we look forward to borders opening as there is not nearly enough domestic business for all the hotels in the island."
Bill Barnett, MD and senior consultant for c9hotelworks.com, says this year's high season is proving to be a 'gap year' for the industry.
"It's a bit like a Bear Grylls episode of hotel managers parachuting into the jungle, rife with danger at every corner and a hike out o the wilderness into the light, and promise of the vaccine. Hard yards ahead but there are some green-shoots out there and Thailand will bounce back, it's just a matter of time."
But nothing short of a broad re-opening of the borders, along with dropping many of the restrictions and paperwork, will save Thailand tourism. But the country's health officials are saying the risk is too great, especially as much of the world is now experiencing a major surge in new cases and deaths caused by Covid-19.
And even if they fling open the borders tomorrow, who would be coming? The volume of the world's travellers have been reduced to a trickle and, around the world, international flights are few, and expensive.
Some of Thailand's larger tour companies and hotel groups will be able to hang in there, surviving on limited re-openings of rooms or just keeping the doors locked and sacking staff. Smaller businesses have either already closed up shop or will not be able to weather any further extension of the tourist drought.
In Chiang Mai the weather is starting to cool with crisp mornings and evenings making the northern city a popular tourist hot spot through December, January and February. In Phuket, the wet season is over and the skies glow bright blue with cooling breezes and long stretches of clear beaches. In Bangkok the Christmas decorations are already up at shopping malls awaiting the flood of international tourists for the high season.
But the fate of this high season is already sealed and the return-to-normal simply isn't going to happen. Whilst much of the tourism and hospitality industry thought that this year's 2020/2021 high season would signal the start of a 'new beginning', it's just turned out to be the beginning of a long haul for Thailand's industry players, and the thousands they employ.

Join the conversation and have your say on Thailand news published on The Thaiger.
Thaiger Talk is our new Thaiger Community where you can join the discussion on everything happening in Thailand right now.
Please note that articles are not posted to the forum instantly and can take up to 20 min before being visible. Click for more information and the Thaiger Talk Guidelines.