Government launches seasonal road safety campaign ahead of New Year holiday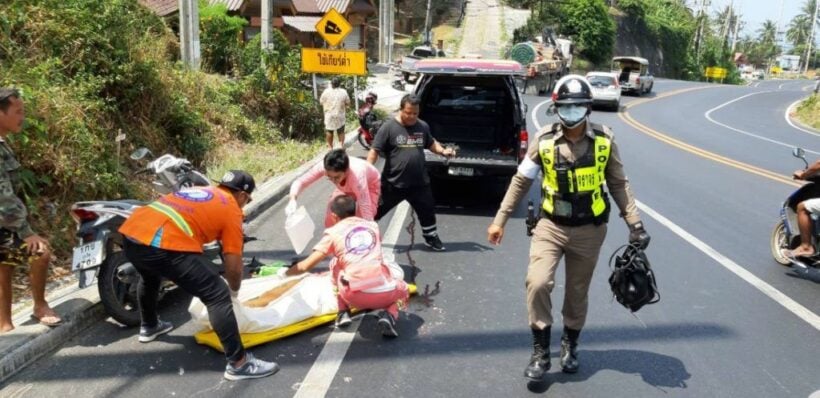 It's that time of year again… The Thai government has launched its road safety and accident reduction centre, part of its annual road safety campaign for the "7 days of danger" over the New Year holiday. The campaign will run from today until January 4, in an attempt to reduce the carnage as holidaymakers take to the roads. The numbers choosing to use public transport are expected to drop, as a result of the Covid-19 resurgence.
The Bangkok Post reports that Deputy PM, Prawit Wongsuwon, who oversaw the campaign's launch at the Department of Disaster Prevention and Mitigation, says traffic rules will be strictly enforced to ensure the public's safety over the New Year holiday. He is calling on drivers to check the road-worthiness of their vehicles, adding that drivers will be subject to breathalyser tests and that pick-up trucks should not carry more than the permitted number of passengers.
It's understood the Royal Thai Army has set up over 200 rest stops outside military barracks around the country. The stops are open 24 hours a day and will offer vehicle checks, as well as having staff on hand from military hospitals, who can provide medical assistance if necessary.
Thailand continues to have one of the world's worst road safety records, with a 2018 World Health Organisation report putting the number of deaths at 22,941 a year, or 62 a day. Speeding, a lack of skill, and lax enforcement of traffic laws are all seen as contributory factors. According to the Thailand Development Research Institute, around 70% of fatalities involve motorbikes.
SOURCE: Bangkok Post
Keep in contact with The Thaiger by following our Facebook page.
Never miss out on future posts by following The Thaiger.
392 killed in road accidents during New Year holiday's "7 Dangerous Days"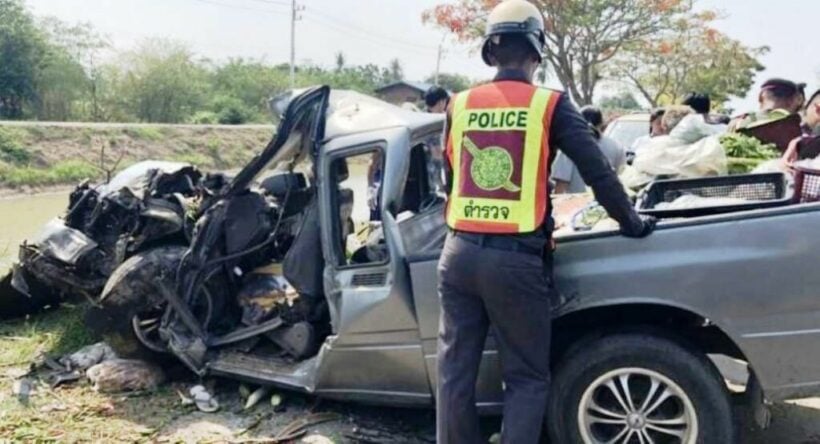 Nearly 400 people were killed in road accidents in Thailand over the New Year holiday week known as the "7 Dangerous Days." Motorcycles were involved in the vast majority of accidents while speeding and drink-driving were the most common causes of accidents.
From December 29 up until yesterday, 392 people died in accidents, a 5% increase from last year's toll of 373 deaths, according to the Road Safety Directing Centre. There were 3,333 accidents altogether and 3,326 people were injured, a decrease from last year's count of 3,421 accidents and 3,499 injuries.
Motorcycles were involved in 82.5% of accidents. Speeding was reported as a major cause of 33.6% of accidents followed by drink-driving which was reported as the cause of 33.1% of accidents.
The centre says the "riskiest behaviours" were people not wearing helmets and driving under the influence of alcohol.
Chiang Mai reported the most accidents and injuries with 115 accidents and 117 injuries. Chiang Rai had the highest number of deaths, reporting 18 people killed in accidents over the holiday week.
Only 7 of Thailand's 77 provinces reported no deaths during the New Years holiday week.
SOURCE: Bangkok Post
Keep in contact with The Thaiger by following our Facebook page.
Never miss out on future posts by following The Thaiger.
19 year old killed in motorbike street race accident in Chon Buri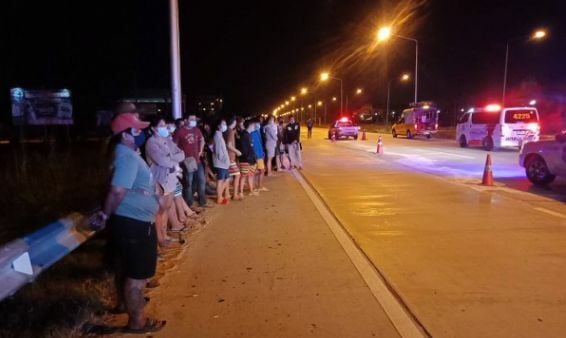 A 19 year old was killed in a street race accident after he crashed his motorbike into a trailer truck early this morning in Chon Buri's Banglamung district.
Around 3 am this morning, a crowd of teenagers were lined up at the side of Highway 36 in the Nong Plalai subdistrict to watch the Jeerapat Nongyai race another motorbike rider. Some of the teens told police that Jeerapat lost control of his motorbike and crashed into a trailer truck. Police say Jeerapat was pronounced dead at the scene.
The 64 year old truck driver told police that many motorbike riders were racing at high speeds, not just 2. He says Jerrapat swerved slightly and crashed into the back of his truck.
SOURCE: Pattaya News
Keep in contact with The Thaiger by following our Facebook page.
Never miss out on future posts by following The Thaiger.
Drunk driving claims most traffic accidents over holiday season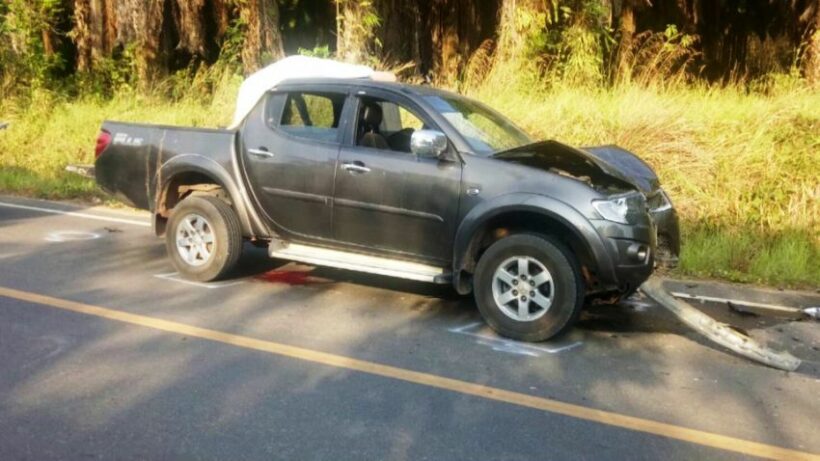 Drunk driving is being blamed for most of the road accidents over the 7 deadly days of driving during the New Year season. So far, there have been 2,748 road accidents with 316 deaths and 2,741 injuries reported on the 5th day of the weeklong stretch.
Department of Disaster Prevention and Mitigation says there were about 383 accidents with 44 deaths and 384 injuries on January 2, with about 30% of those accidents attributed to drinking and driving.
About 29% of road accidents reported were attributed to excessive speeding, while almost 80% of accidents involved motorcycles. 67% of road accidents occurred mostly on a straight part of the roads, 40% were reported in provincial sub-districts and local vilages while about 32% were reported as having occurred on national highways.
Most of those accidents, about 34%, occurred between 4 to 8pm with about 31% of injuries and deaths involving victims of 50 years or older. Chiang Mai held the highest accumulative accidents and injuries, at 97 times and 99 times respectively, while Nakhon Ratchasima held the highest accumulative fatalities.
Chayathon Promsorn, the permanent secretary of the Ministry of Transport, says today marks the 5th day of the safety road campaign, "A new way of life, Safe driving without accidents." Now as New Year's celebrations wind down, many are using major routes to return to Bangkok. He says traffic jams may occur and may cause drowsy driving for those who stayed late for New Year's celebrations.
The Department of Disaster Prevention and Mitigation, therefore, is urging provincial authorities to increase checkpoints with strict law enforcement to help curb road accidents nationwide. The department also says that public transportation will be provided to help those who wish to return to the capital after the holiday season.
Despite the numbers of traffic accidents under the new campaign, it is unclear if this year's accidents are an improvement over last year's.
SOURCE: The Pattaya News
Keep in contact with The Thaiger by following our Facebook page.
Never miss out on future posts by following The Thaiger.