Making pillows out of recycled plastic drinking straws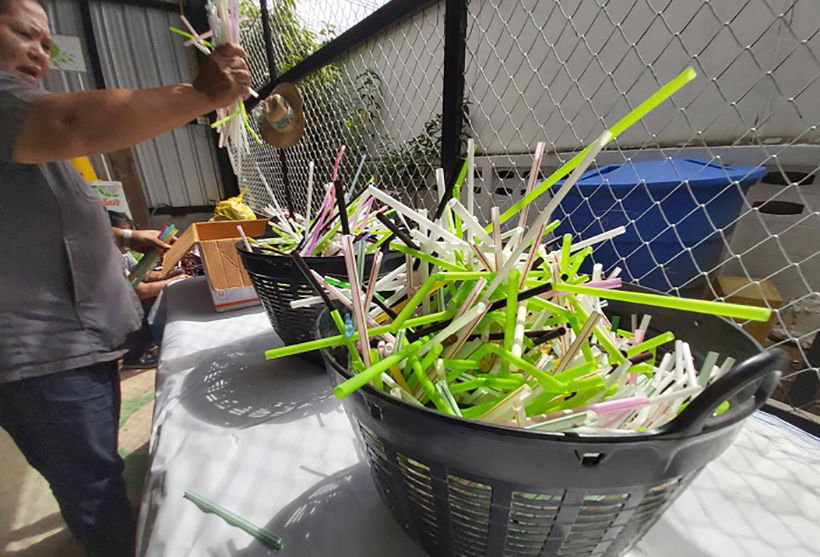 PHOTOS: The Nation
What to do with all those used plastic drinking straws. Here's one local government's attempt to re-use the plastic scourge of Thailand and put it to good use.
The Nakhon Chiang Mai Municipality says they've been successful in turning used drinking straws into pillows. The 'straw' pillows will be distributed to the region's bed-ridden patients and elderly to promote recycling, tackle local garbage issues and provide a new pillow to those who would enjoy it.
The Municipality also revealed plans to make mattresses of the same material for distribution in the future.
Pisal Phanthuseni, the Director of the Health and Environment Division says the recycling of drinking straws to make hypo-allergenic pillows that relieve neck muscle strain for some 100 bed-ridden patients and elderly had been successful. They used about 132,000 straws donated by 50 coffee shops, school canteens and restaurants to make 62 washable pillows, 22 of which had already been handed out while the balance would be handed over on August 12.
The straws were cleaned with disinfectants and sun-dried before being chopped into one centimetre long pieces to be stuff in the pillows. Each pillow requires 2,200 straws. Pisal says the project, which now had steady supplies from various business operators, would continue and in the near-future expand to the making of mattresses using the same technique.
Well done to everyone involved. A few less straws to clog up the waterways and end up on our beaches and some more comfortable bed-ridden and elderly patients – a double win!
SOURCE: The Nation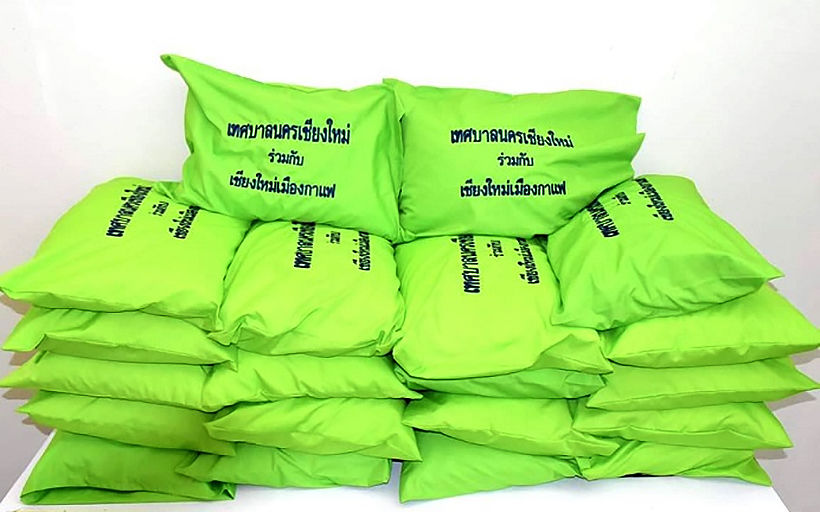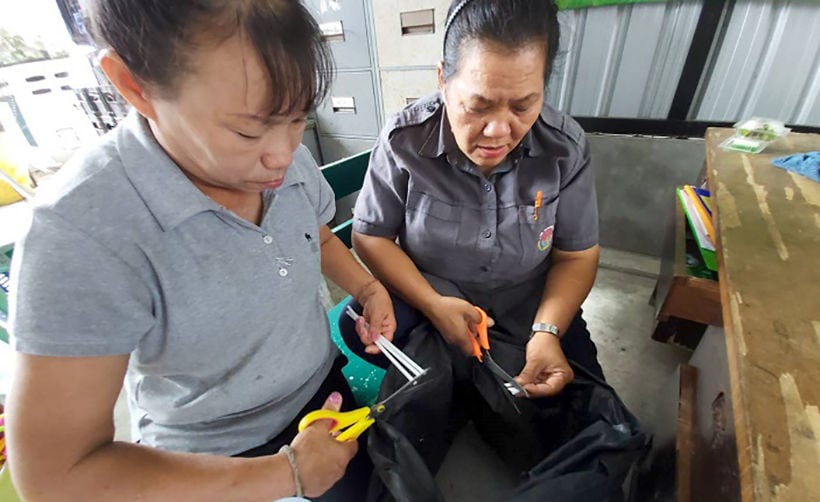 Keep in contact with The Thaiger by following our
Facebook page
.
65 year old tourist from Finland found dead in northern Thai resort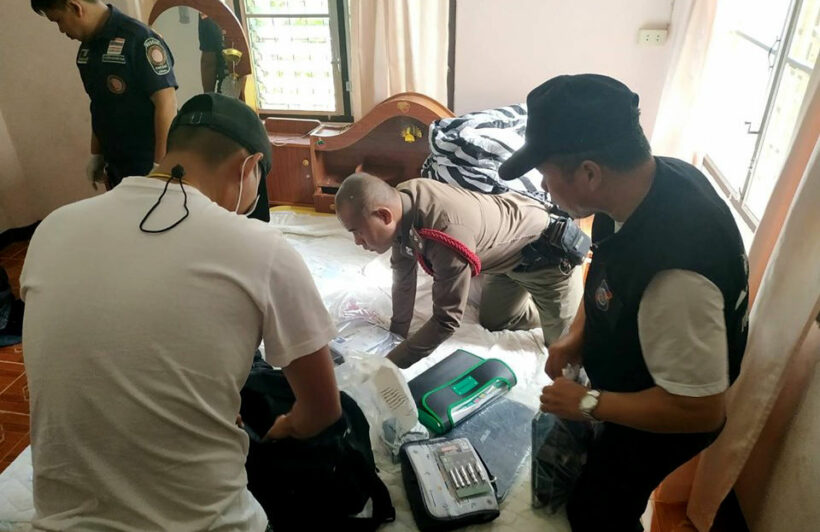 PHOTO: Tourist Police Division 2 กองบังคับการตำรวจท่องเที่ยว 2
A tourist from Finland has been found dead at a resort in Pai, Mae Hong Son, yesterday morning, north-west of Chiang Mai.
The 65 year old, Kari Rajasolo, was found dead in his room by a caretaker at the small resort in tambon Mae Na Toeng about 8am. The resort is situated in the mountainous province in a valley famous for its gorges, hot springs and scenery.
According to the Tourist Police Division 2 the man checked in at the resort on Monday evening.
The manager told police the lights remained on so she knocked on the door to check if he was OK. She eventually opened the door and found the man laying unconscious on the floor.
Police inspected the scene and say they found no traces of a struggle. They also said there were no medications found in their search of the man's room.
The manager told police the man was a frequent visitor to Pai. He usually travelled alone and had stayed at the resort. He arrived in Thailand on Sunday.
Thailand is very popular as a getaway tourist destination among Finns with over 8.2 million visits a year from a population of only 5.5 million.
SOURCE: Tourist Police Division 2
Keep in contact with The Thaiger by following our
Facebook page
.
Mae Sa and Tad Mork waterfalls in Chiang Mai closed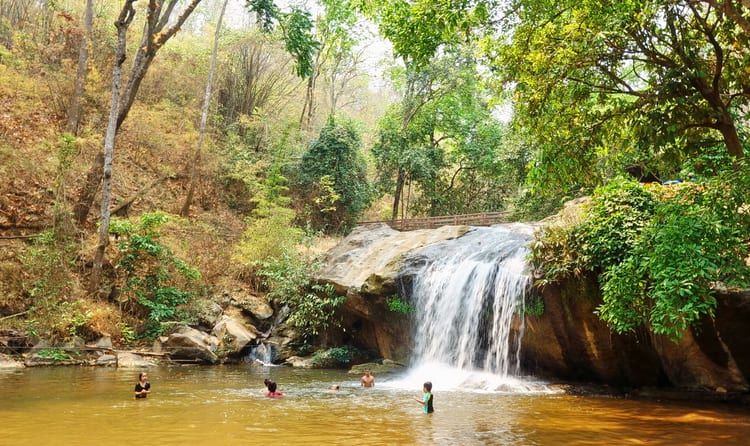 PHOTO: Mae Sa waterfall
Doi Suthep-Pui National Park officials in the north of Thailand have closed the Mae Sa and Tad Mork waterfalls after heavy rainfall have caused high water flows and slippery paths "that may endanger tourists".
Mae Sa waterfall is approximately 30 minutes drive north-west from Chiang Mai and Tad Mork waterfall about an hour drive north-west of Chaing Mai.
The national park chief Wuttichai Soamwipark told Thai Rath that his office will continue to monitor the situation and urged tourists to remain safe, and follow the directions of park signage and officials.
The two waterfalls are very popular with local and foreign hikers who visit the park every year.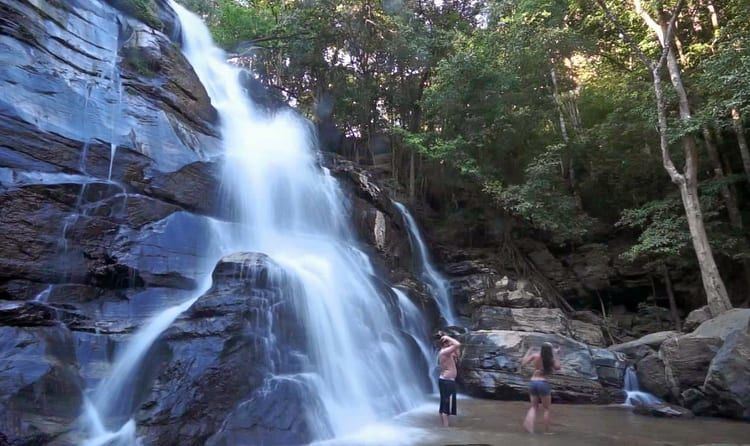 PHOTO: Tad Mork waterfall
Keep in contact with The Thaiger by following our
Facebook page
.
Thai farmers reluctant to scale down use of 'toxic' herbicides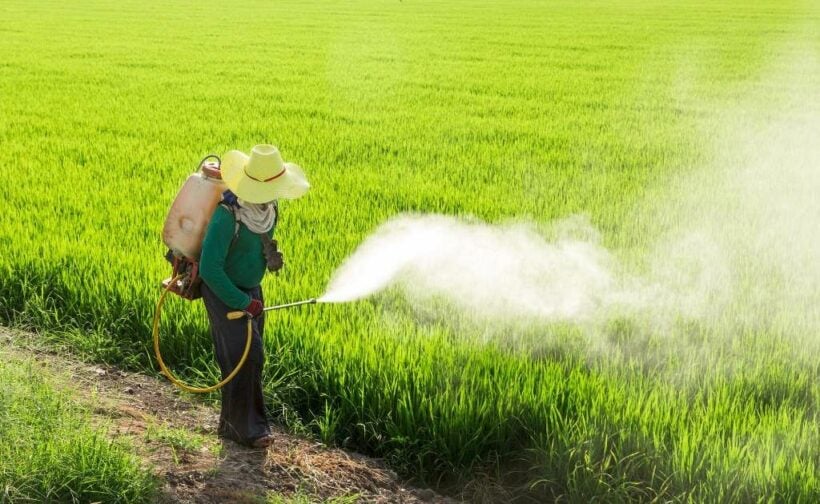 Thai farmers say they oppose the proposed bans on herbicides paraquat, glyphosate and chlorpyrifos.
The Thai government plans to phase out three chemical weed killers, widely used by Thai farmers, by the end of this year.
Farmers say they oppose the restrictions of use because the chemicals provide higher crop yields, according to Thai PBS who headed out into the fields to survey farmers' attitudes to the proposed restrictions.
A recent field survey of farmers in Phrae, northern Thailand, indicated that many of the local farmers were unlikely to forsake the weed killers while an effective alternative is not currently available.
Thai PBS reports that the Phrae provincial governor Pongrat Piromrat says that the local government had been encouraging farmers to turn to organic farming. But he admitted the results had been limited because the organic produce is less popular among wholesalers and consumers and because the produce does not look as attractive or fetch the same prices as its non-organic counterparts.
The farmers say, because of their large farms and shortage of labour, they need to use the three herbicides and weed killers before and after cultivation to get large enough harvests to generate the incomes they need.
Organic farmer Mr. Ronnakiat Kamnoi, village headman of Tambon Mae Poong in Wang Chin district, said the government should use incentives to persuade farmers to stop using the toxic chemicals, and launch educational campaigns so farmers better understand the health and environmental risks from the chemicals and the merits of organic farming.
Starting in October this year, farmers who want to continue using the three chemicals must register with officials in their respective areas and undergo training on their proper use.
Retail sellers of the three chemicals are also required to register with authorities to obtain sale permits.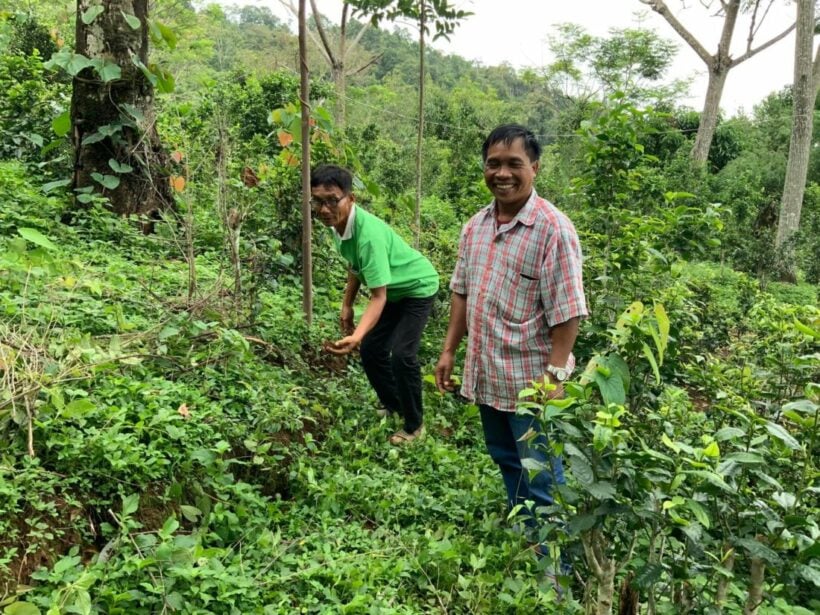 PHOTO: Thai PBS
Keep in contact with The Thaiger by following our
Facebook page
.