Police find 200 kilograms of crystal methamphetamine in abandoned warehouse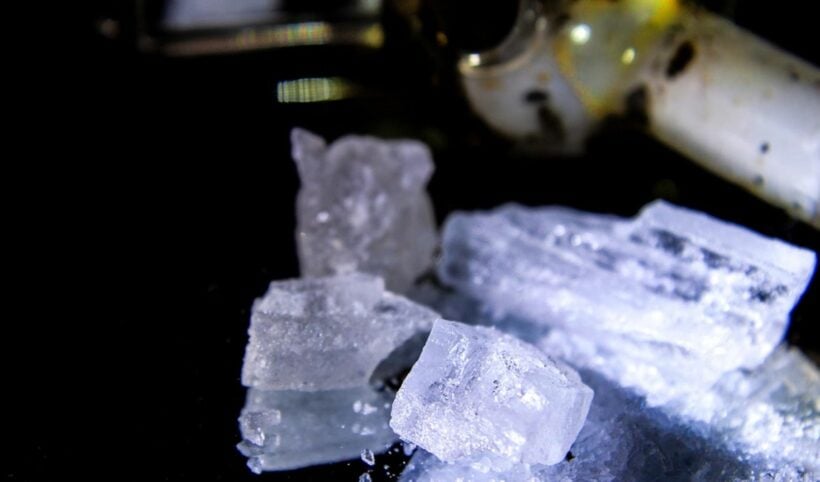 Police say they have found about 200 kilograms of crystal methamphetamine (ice) at an abandoned warehouse in Chon Buri province, east of Bangkok. The drugs were found in black plastic bags in the undergrowth around the warehouse at Moo 4 village in tambon Nong Pla Lai of Bang Lamung district. Officers say they were conducting a routine crime prevention check when they made the discovery which led to them blocking off the area.
Local police officers and a forensic team confiscated the bags which held about 200 kg of the drug, totaling about 150 million baht in street value. Officials say they are now investigating the source of the large amount of meth.
SOURCE: Bangkok Post
Keep in contact with The Thaiger by following our
Facebook page
.
Never miss out on future posts by
following The Thaiger
.
Man arrested for growing 108 cannabis plants in Samut Prakan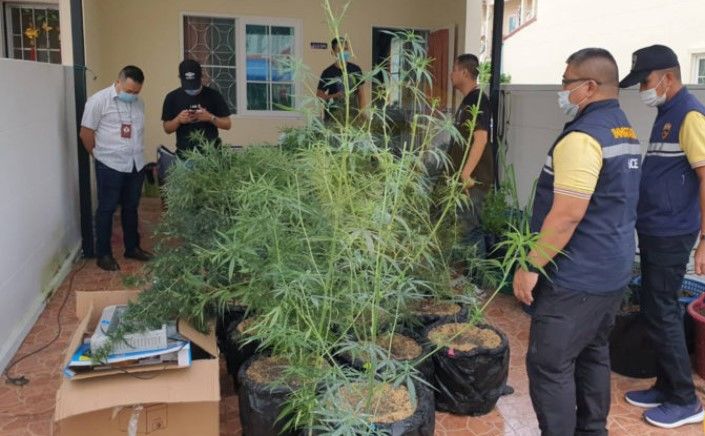 Police arrested an Argentinian man for growing cannabis at his house in Samut Prakan, just southeast of Bangkok. 35 year old Sagas Nur told police he planned to produce cannabis oil.
Medical marijuana is legalised – with limitations – while recreational marijuana is still classified as a category 5 narcotic. Sagas is facing charges of producing a category 5 narcotic. He could face 2 to 15 years in prison and a fine of up to 1,500,000 baht.
Police were tipped off about Sagas' alleged growing operation. They searched the house and say they found 108 cannabis plants that were about 1.5 metre high. Sagas allegedly told police he bought the seeds online with the intention to grow plants and then produce cannabis oil.
Thailand legalised medical marijuana in 2018, becoming the first country in Southeast Asia to do so. Recreational marijuana trafficking and operations continue to be busted by police while the government studies medical marijuana with plans to tap into the global market. The Public Health Minister Anutin Charnvirakul even helped plant cannabis seedlings at a government-run facility with 1,300 plants.
SOURCES: Bangkok Post | South China Morning Post
Catch up with the latest daily "Thailand News Today" here on The Thaiger.
Keep in contact with The Thaiger by following our
Facebook page
.
Never miss out on future posts by
following The Thaiger
.
Kratom a step closer to legalisation for medicinal use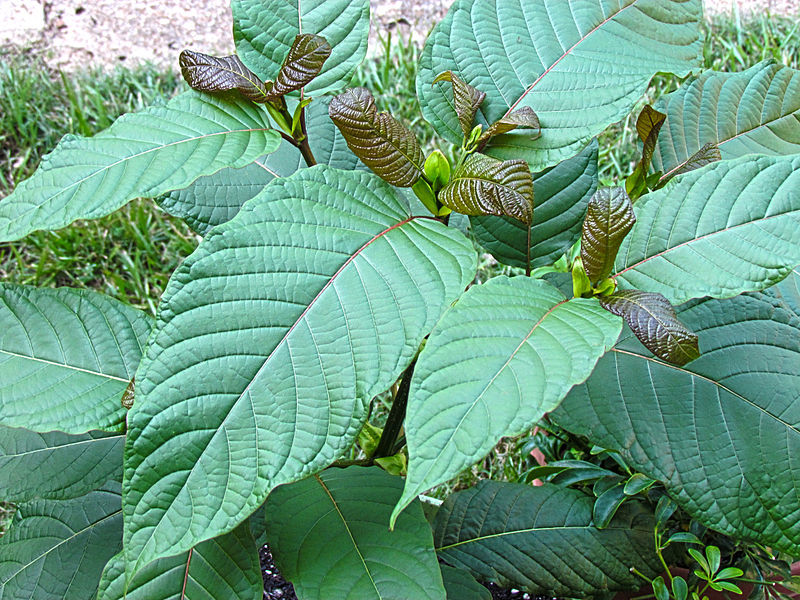 Kratom, a plant known for its psychotropic and relaxing effects, is in the process of being legalised in Thailand for medicinal use. The Cabinet just approved the Justice Ministry's bill to amend the Kratom Act which would legalise production as well as importation and exportation of kratom. The bill will be forwarded to the Office of the Council of State before it is approved by the House.
The kratom tree, Mitragyna speciosa, is native to Southeast Asia and in the coffee family. The leaves have been used in traditional medicine to treat pain, fever, dysentery and diarrhoea, according to the Bangkok Post. In recent years, kratom has become popular in the United States and used recreationally with many tea bars offering different types of kratom teas and shakes. Some people with a history of alcohol addiction have used kratom as an alternative. Others enjoy the kratom's relaxing effects.
The proposed amendment would allow kratom products to be produced, as well as import and export of the products, as long as they are for medicinal purposes and authorised by the Office of the Narcotics Control Board. Under the proposed bill, those who violate the rule face up to 2 years in jail and a fine up to 200,000 baht.
Earlier this year, the Cabinet also agreed to reclassify kratom because of its medicinal properties. For the past 78 years, kratom has been categorised in Thailand as a Type-5 narcotic.
The deputy spokesperson for the government, Rachada Dhnadirek, says while the bill will legalise kratom for medicinal use, it also aims at preventing the public from abusing it. People under 18 years old, as well as pregnant women, would be prohibited from buying or selling kratom. The plant products would be banned from areas that are typically visited by adolescents like schools, dormitories, public parks, zoos, amusement parks and online markets.
Advertising kratom products is also banned under the proposed bill. Those who violate the rule face a 6 month jail sentence and a 500,000 baht fine.
SOURCE: Bangkok Post
Catch up with the latest daily "Thailand News Today" here on The Thaiger.
Keep in contact with The Thaiger by following our
Facebook page
.
Never miss out on future posts by
following The Thaiger
.
Former prisoner, released after murder rap, re-arrested for possession of weapons, drugs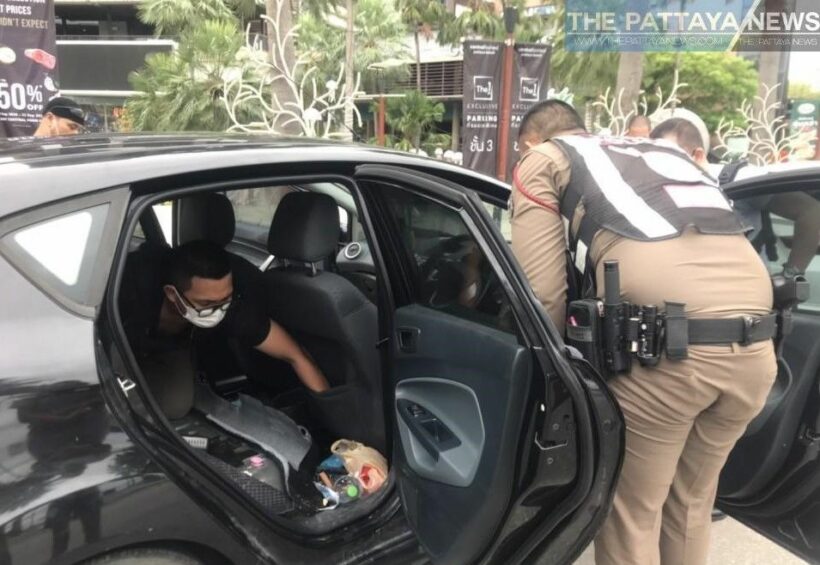 A routine checkpoint in Pattaya has led to the re-arrest of a 31 year old man recently released from prison following his role in a murder 14 years ago. The Pattaya News reports that Somphong Kaewpaijit was arrested in possession of a machine gun and illegal drugs. He was previously found guilty of involvement in the murder of jet-ski champion, Teerawat 'Oct' Lahip.
The car in which he was travelling was stopped at a routine checkpoint on North Pattaya Road. In total, 5 occupants of the car were arrested, 3 men and 2 women. In addition to Somphong, the other 2 men arrested have been named as 28 year old Nattaphon Singboon and 26 year old Jakkrit Nongyai. The female suspects have been named as 28 year old Sunisa Jaikla and 19 year old Hathaichanok Odklan.
Police have also seized weapons and ammunition from the vehicle, including a machine gun and handgun. The driver was carrying the handgun, which contained 6 bullets, on his waist, while the Uzi machine gun, containing 22 bullets, was under his seat. 4 additional bullets were also discovered in the vehicle. A variety of illegal drugs has also been confiscated, including nearly 5 grams of Ketamine and 20 methamphetamine pills.
All 5 suspects face charges of illegally possessing firearms and ammunition, as well as illegal drugs. It's alleged Somphong has told police the firearms and drugs belong to him, adding that the weapons were necessary to protect him from a powerful enemy, but declined to share with police a name of who the alleged enemy may be. He says the drugs were purchased from a well-known group at a Pattaya nightclub. Neither the name of the group nor the nightclub has been released.
SOURCE: The Pattaya News
Keep in contact with The Thaiger by following our
Facebook page
.
Never miss out on future posts by
following The Thaiger
.