Anti-alcohol law has "bounty hunters" snitching for reward money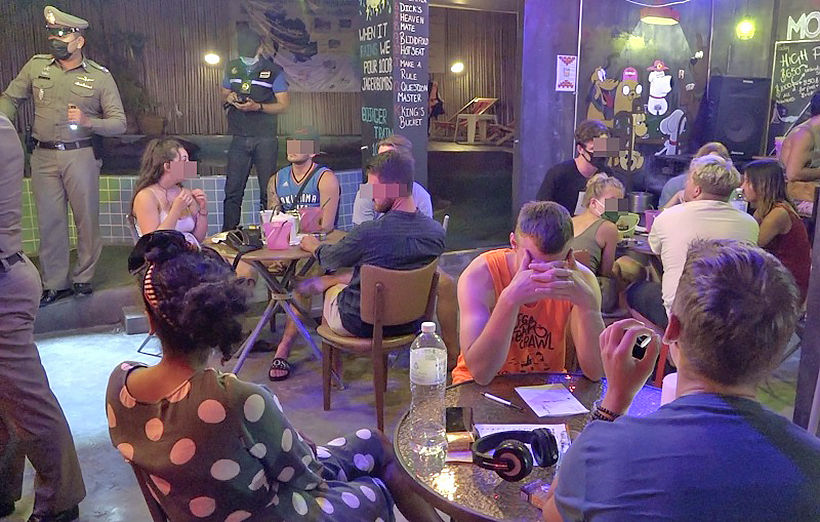 Educating people, or advertising, online about alcoholic beverages is a crime in Thailand – a lesson learned the hard way by the administrator of a Facebook page detailing thee differences in the many types of craft beers when he was fined 50,000 baht for "advertising" alcohol on social media.
Police told him they received a "tip-off from someone". Artid, the admin of "Daeg Beer Hai Plea Kaem," says he was never paid for the beer reviews he wrote, but officials insisted on sending him to court for breaking a notorious law that criminalises any gesture that "advertises" alcohol or "induces" others to drink, including photos of alcohol on social media.
He is one of the many bloggers and Facebook users caught in a recent trend of snitches reporting online photos of alcohol to authorities in exchange for reward money of 7,500 baht.
"This law is incentivising people to snitch and turn others in. If I spent all my days screenshotting and snitching, I'd be rich too. My friend was also fined because 1 of their Facebook friends snitched to the Ministry. We can't even trust people in our friends lists."
The law banning public display of booze has been in effect since 2008, but alcohol aficionados say it's being used without restraint during the coronavirus pandemic to extort fines from regular citizens who discuss alcohol on social media while bars and pubs remain closed.
Under the wording of Article 32 of the Alcohol Beverage Control Act, any action "deemed by officials as inducing others to drink is punishable by a fine of 50,000 baht". Fines go up to 500,000 baht if the offender is a manufacturer. Online advertising of alcoholic products or even displays of a glass filled with alcohol are also banned under the same law.
Those who report such "offences" to authorities receive a cut of 7,500 baht, and that's where the bounty hunting begins, according to a lecturer on food and beverage regulations who teaches food science at Rajamangala University of Technology Thanyaburi.
"Only 40% goes into state coffers. The rest is reward money."
"Witch hunting is definitely happening. The officials will not reveal who reported on them," he continued. "If you hate someone, you can just call the police on them and they will never know who told on them."
The lecturer, who also runs a Facebook page about alcohol laws, says a Facebook user recently posted a photo of beer that they like in a private setting. 1 of their 1,500 Facebook friends later reported the user for the photos, and collected the 7,500 baht bounty.
It seems to be an increasingly common experience. A Facebook page called We Can Choose posted on Sunday a photo of their 50,000 baht fine receipt, which said the page was guilty of posting images of alcohol.
Officials said the law prevents stealth advertisement targetting social media users, especially young people, but critics say the latest crackdown on booze photos will only hurt alcohol traders forced to sell online in the time of Covid-19 lockdown that's shut down pubs and bars indefinitely. The government said on Wednesday that nightlife establishments will not be included in the "Phase 4" of business reopening.
Although the fines can be contested in court, very few people take the risk because of the time and cost involved in legal proceedings.
The lecturer said he will file a petition to the Ombudsman's Office and the Council of State to see if the alcohol law is unconstitutional.
"This law is implemented by people with no knowledge about craft beer, and lots of prejudices. They think it's just an evil thing that must be erased. My page is never even about asking people to drink. It's a serious, even academic, page analyzing craft beers."
SOURCE: Khaosod English
Keep in contact with The Thaiger by following our
Facebook page
.
Russian woman denies murdering daughter, claims husband made her do it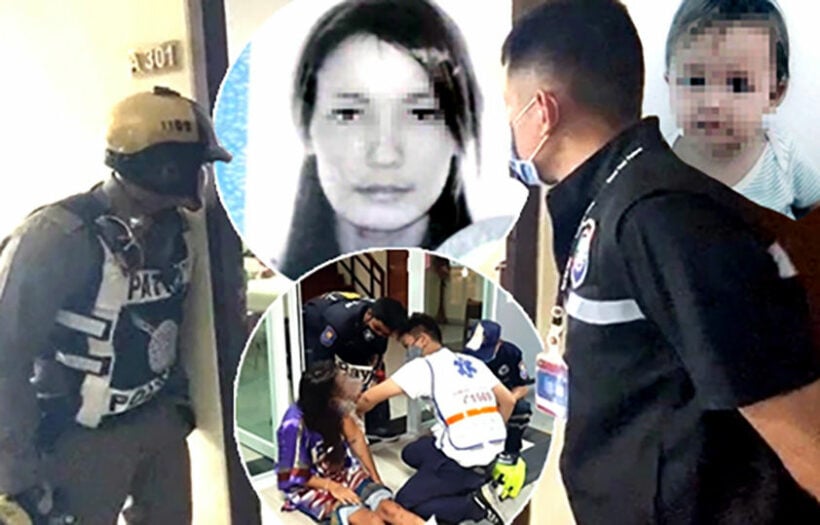 A Russian woman who allegedly murdered her one year old daughter and then tried to kill herself by jumping from a third-floor balcony, is denying all charges against her. 33 year old Anna Efimova appeared at Pattaya Provincial Court to answer the charges when she claimed her husband forced her to kill the child.
However, police say there is nothing to suggest that a husband was present, with the woman's landlord saying she checked in just 3 days prior with only her baby daughter. Police claim nobody else visited or stayed at the apartment. Police reviewed CCTV footage from the complex to verify the comings and goings to the apartment and complex, adding that they found nobody else at the scene of the crime.
Efimova initially told police her husband had killed the child, later changing her story. The findings of forensic investigators indicate the child died as a result of blunt force trauma, apparently from being swung repeatedly against the bathroom toilet. Police found the child's body in the bathroom, covered with towels and pieces of the broken toilet.
The child's mother had jumped from the third floor in an apparent suicide attempt but sustained only minor injuries. Police confiscated marijuana found in the apartment, along with two bags of white powder )being tested for the presence of illegal narcotics). The woman has been discharged from the hospital and is now in police custody facing multiple charges, while officials attempt to contact her family.
SOURCE: The Pattaya News
Keep in contact with The Thaiger by following our
Facebook page
.
Thailand teams with Laos to stop drug trafficking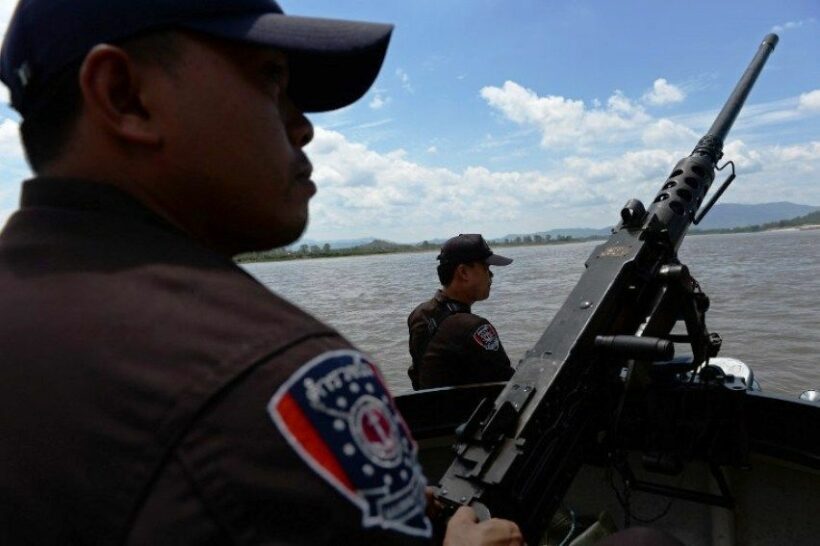 Thailand is reportedly teaming up with Laos to stop drug trafficking after drug syndicates have changed their routes from Myanmar to Laos.
Thailand Narcotics Control Board secretary-general Niyom Termsrisuk, says the direction change was due to heavy policing at the Myanmar-Thai border; causing traffickers to switch routes. The Royal Thai Armed Forces have formed a division to combat drug trafficking in the Thai provinces that border Laos, with 12 teams of officers being deployed.
The ONCB chief says a spike in smuggling was detected in the northeastern borders from Loei to Ubon Ratchathani provinces with Nong Khai, Mukdahan, Bung Kan and Nakhon Phanom provinces seeing the most trafficking.
Methamphetamine, crystal meth, or "ice," and marijuana were the main drugs being smuggled with 22 million meth pills, 638 kilograms of ice, and 6,240 kilograms of marijuana being seized by Thai authorities over the past year.
Despite the Thai government's efforts to try and stem smuggled drugs into the country, plenty of them find their way into the inner parts of the country. At the end of May this year, 1 million methamphetamine pills were confiscated in the capital, just one of many drug busts of multiple millions of pills and other illicit drugs.
According to the UNODC Representative for Southeast Asia and the Pacific…
"It is hard to imagine that organised crime have again managed to expand the drug market, but they have. While the world has shifted its attention to the Covid-19 pandemic, all indications are that production and trafficking of synthetic drugs and chemicals continue at record levels in the region."
Read more about that report HERE.
SOURCE: Chiang Rai Times
Keep in contact with The Thaiger by following our
Facebook page
.
Young Thai photographer admits to attempted sexual assault of model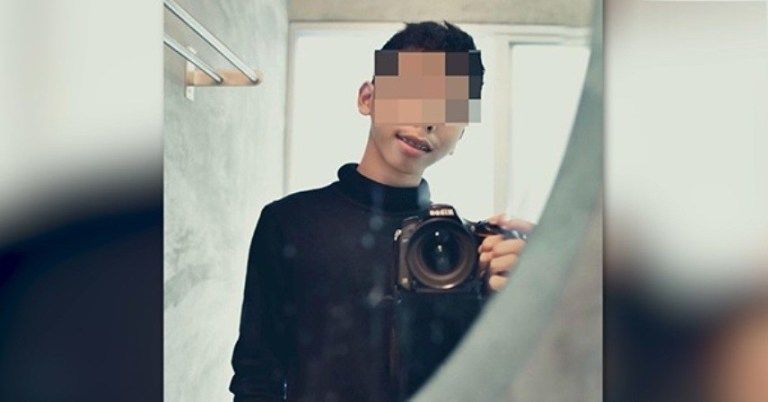 An 18 year old Thai photographer has admitted trying to sexually assault a swimsuit model during a photoshoot after the victim posted the account on Facebook. The young man turned himself in at a Chonburi Police Station and confessed to the accusations leading to police charging him with attempted rape.
The model posted that she escaped the sexual assault attempt on her Facebook account after the photographer showed up while she was changing her clothes in the bathroom. She says he attempted to rape her but left when someone walked by as she was screaming for help.
The alleged perpetrator said he was turned on while taking photographs of the model but didn't intend to hurt her. However, he later sent her a text saying he could not control himself.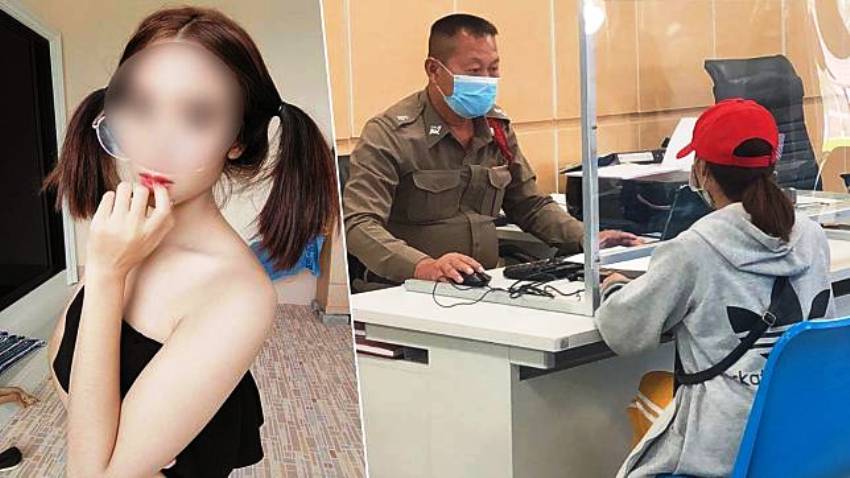 SOURCE: Chiang Rai Times
Keep in contact with The Thaiger by following our
Facebook page
.