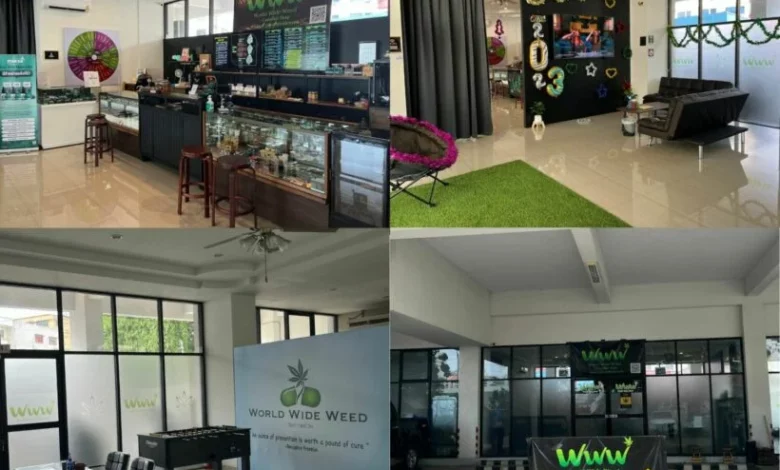 World Wide Weed Cannabis Dispensary offers reliable quality cannabis products with over 20 strains farm direct. WWW opened its doors on July 9, 2022, as a source of safe, effective, and clean international and local strain varieties of cannabis at affordable prices.
Jason, the founder of World Wide Weed, is also a cannabis business owner of Green Elephant International Co., Ltd. Since 2019, he's actively participated in the cultivation, product innovation, and sourcing of THC and CBD products, such as the FDA-approved flagship product CBD Aloe in Thailand. WWW is determined to be the center of nationwide distribution- retail and wholesale- of qualified quality cannabis products.
WWW individually tests all its strains for quality, potency, and marketability to streamline the selection process for end users. The dispensary is also an authorized distributor of PurplPro THC/CBD analysis equipment for those businesses or cannabis enthusiasts that wish to add professional insight to their products.
So, at WWW, you'll find top-quality medical cannabis from leading producers in Thailand and a variety of carefully selected products by their Master Bud-tender, who has passed the Master course at CTU (Cannabis Training University)! All items are safely packed and distributed above and beyond local regulations and standards. Not in Pattaya? No problem, you can order the goods online through their website (www.worldwideweedthailand.com) or Line account (@worldwideweed). For express deliveries, please contact the Line Official Account.
WWW Cannabis Dispensary Shop is located below the Yensabai Condotel residence, with ample parking in front and a café inside. Find World Wide Weed or Yensabai Condotel via Google Maps.
Check out: Where you can get cannabis in Pattaya
Details
504/9, Pattaya Sai 2 Soi 17, Pattaya City, Bang Lamung District, Chon Buri 20150
Contact:
Line Official: @worldwideweed
Working hours:
Opening hours: 10 AM – 10 PM