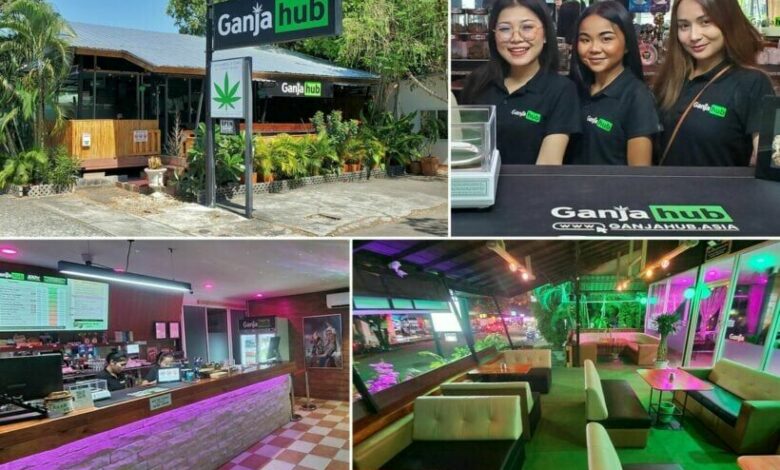 Are you looking for the best ganja experience in the Jomtien Beach area? Look no further than Ganjahub! Opened in September 2022, the shop is located in the entertainment area of the Rompho market. It is also the biggest ganja lounge bar & dispensary in the area and is fully licensed.
The Dutch owners have a long history of working in the cannabis industry in the Netherlands, and they've brought all of their knowledge and experience to Ganjahub. Ganjahub strongly promotes small and medium-sized local growers and locally-grown marijuana and has about 16 strains on the menu with a 50/50 ratio between imports and local weed. The local growers produce small batches of high-quality cannabis which is exclusively sold to Ganjahub so the local exotics can't be found anywhere else!
The strains are sold at a price range per gram of 450-650 baht, plus weekly special deals and 5g discounts. There also have a great selection of edibles, killer prerolled joints, and plenty of bongs and pipes.
Check out: Where you can get cannabis in Pattaya
Details
Rom Pho Market, Jomtien, 75/268, Nong Prue Subdistrict, Bang Lamung District, 20150
Contact:
Working hours:
Opening Hours: 10 AM – 12 AM