Discover inner peace at the best temples for meditation retreat in Thailand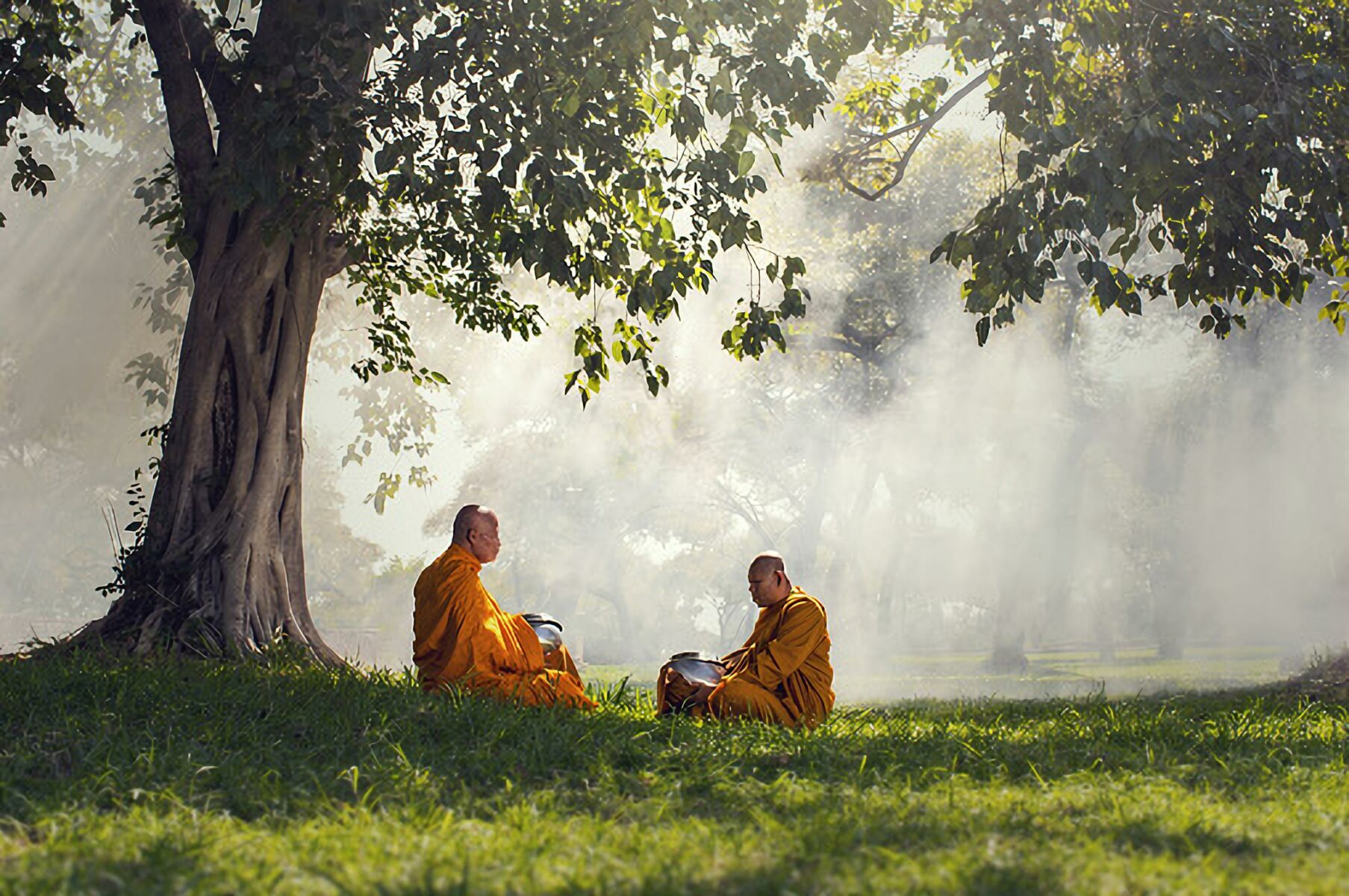 Hey, you! Are you tired of the hustle and bustle of the city? Are you looking for a way to escape the daily grind and find your inner peace? Then pack your bags and head to Thailand. It's not only the land of smiles, but also the land of meditation and mindfulness! If you want to try meditation, Thailand boasts a plethora of stunning temples and serene retreat centers. Therefore, it's perfect for embarking on a journey of self-discovery and inner peace. Here are some of the best ones:
Wat Mahathat, Bangkok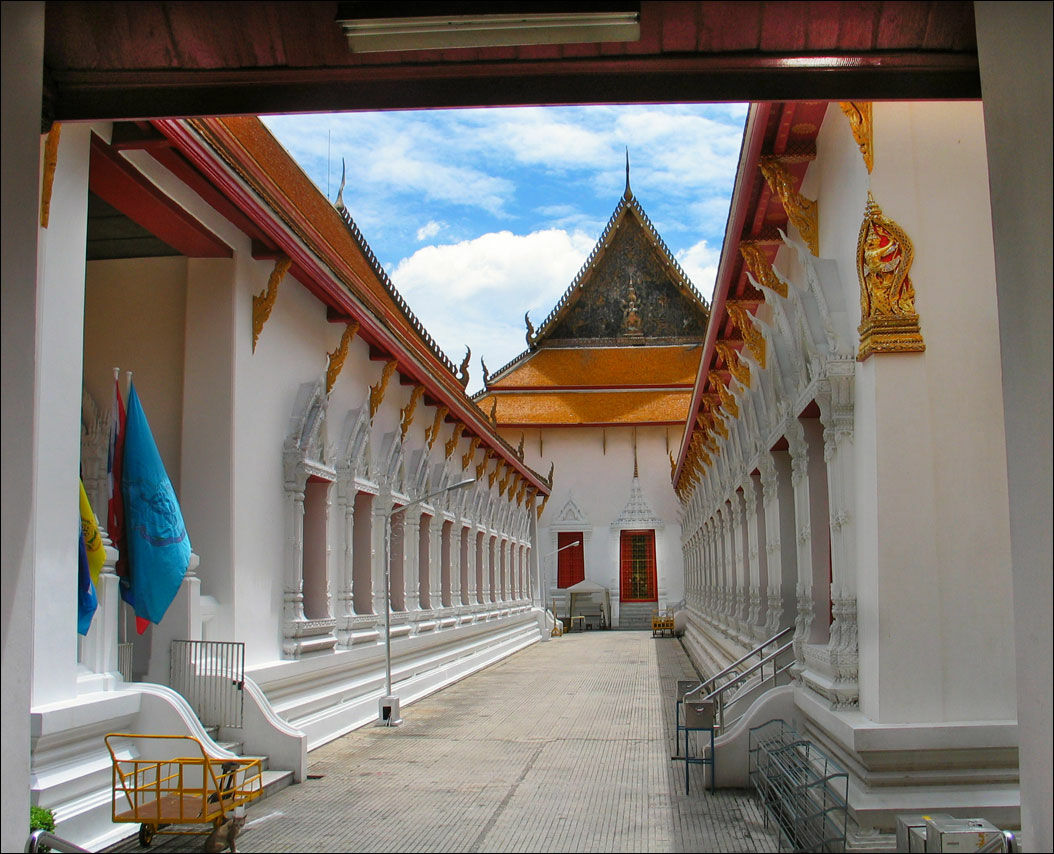 Wat Mahathat, a prominent temple in Bangkok's historic district, is the perfect place to start. Home to one of the two Buddhist universities in Bangkok, Wat Mahathat is abuzz with activity. Thus, it offers a unique opportunity for interaction and participation with Buddhist monks.
The temple provides daily Vipassana courses for beginners, which are led by English-speaking monks. Moreover, meditation practices are available throughout the day, with walking and sitting meditations, chanting, and dhamma talks.
Meditators can arrange longer stays at the temple for meditation and Buddhist studies. The temple is also home to a Vipassana Meditation Centre. This is where drop-in visitors can experience daily Vipassana practice with the guidance of monk teachers.
Wat Phra That Si Chom Thong Voravihara, Doi Inthanon, Chiang Mai
The Wat Phradhatu Sri Chom Tong Woravihara is a Royal Historic Treasure with a history stretching back over 2,500 years. It is located in the Chom Thong district of Chiang Mai and enshrines the Holy Dakkhinamoli Buddha Relic. The temple follows the Theravada Buddhist tradition and offers insight meditation based on the 4 Foundations of Mindfulness.
At the temple, you can find the Meditation Center, which was founded by Phra Prom Mongkol Vi (Ajahn Tong Sirimangalo) in 1992. It is the main Vipassana Meditation Center in all of Chiang Mai. Ajahn Tong is a revered and respected meditation teacher across all faiths and backgrounds.
The Meditation Center offers 10-day courses and three-week retreats for visitors wanting to go the extra mile. The 21-day Foundation Course will teach you the basics of mindfulness, while the 10-day Advanced Review Course will help you refine your knowledge.
No experience is necessary to attend either course and both include daily meetings with a teacher. The Wat is spread over 20 acres and contains meditation halls, a dining hall, administrative offices, and sleeping quarters. It is a great place to learn and experience insight meditation in a peaceful and serene atmosphere.
Wat Suan Dok, Chiang Mai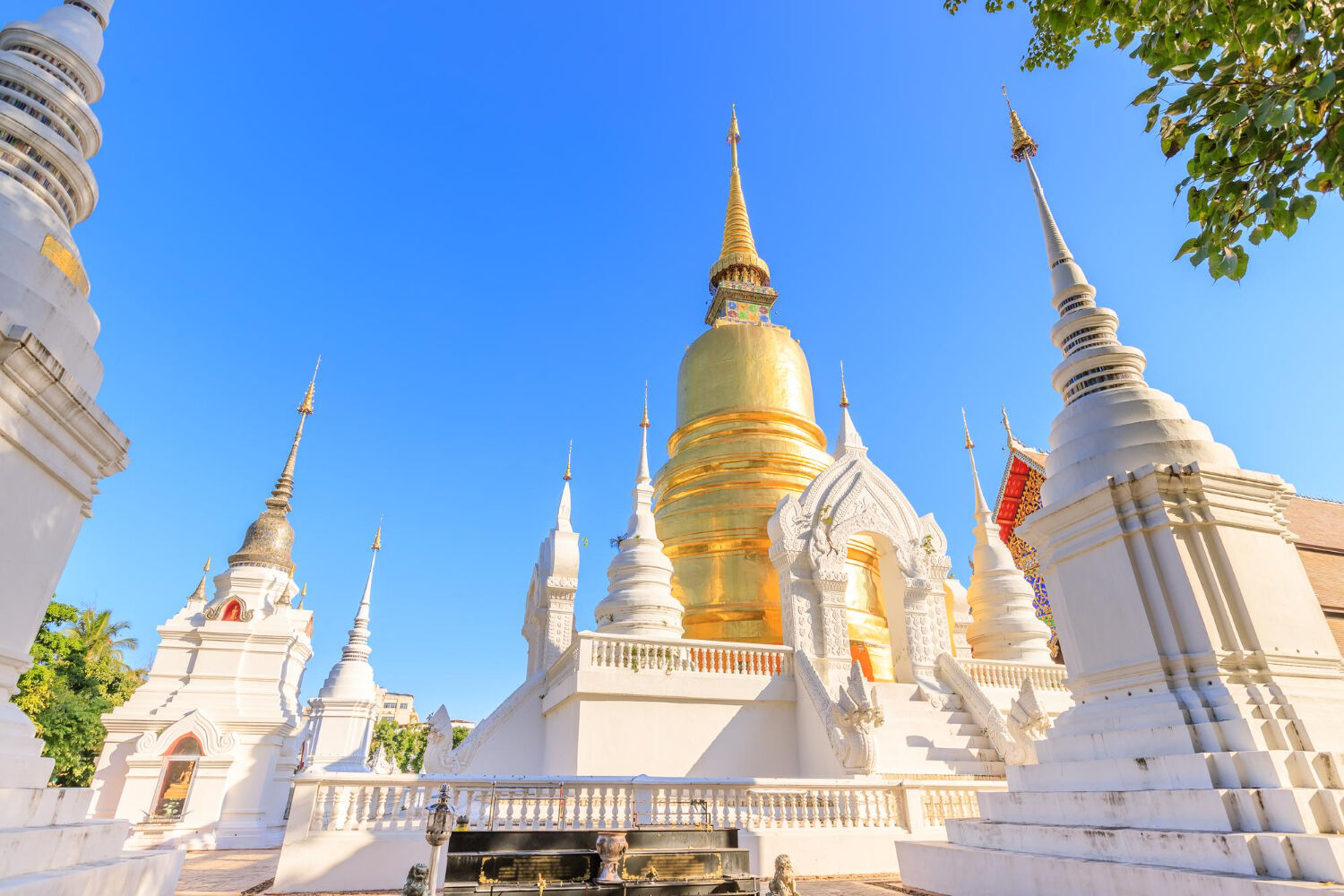 King Kue Na of Lanna built this ancient temple in 1371 for the highly revered monk, Sumana Thera of the Sukhothai Kingdom, who had a vision about finding the Buddha's relic.
Wat Suan Dok is famous for its bell-shaped chedi, holding the Buddha's relic, and white mausoleums of the royal family. The temple is home to Buddhist Mahachulalongkornrajavidyalaya University's Chiang Mai Campus. Here, visitors can learn about spiritual progression within the Thai Buddhist framework.
Wat Suan Dok is renowned for its Monk Chat and Meditation Retreat programs. Both of the programs have received a positive response from visitors. The monk chat office is open Monday to Friday from 4 PM to 7 PM. Thus, allowing you to talk to the monks, and even arrange a private group chat.
If you're looking for a more immersive experience, the temple's Meditation Retreat program offers sessions from one to four days. Come and experience the peace and spirituality of Wat Suan Dok.
Dipabhavan Meditation Center, Koh Samui
Koh Samui is known for its beautiful beaches, blue sky and beautiful nights. But did you know that it also has a place for peaceful and tranquil mind? Dipabhāvan is an English-language meditation retreat center located on the hillside slope of the high mountain in the southeast of Koh Samui. It was founded in 2005 by Venerable Tan Ajahn Poh. Moreover, it provides a beautiful and secluded environment, proper regulation, suitable accommodation, nutritious vegetarian food, and experienced and friendly staff.
At Dipabhāvan, you will learn about the Four Noble Truths, the 12 links of Dependent Origination, the Noble Eightfold Path, the Three Characteristics of Life, and the Five Aggregates. You will also get additional information on Karma, Nirvana and how to apply these teachings in your daily life. All teachings are provided free of charge. However, donations to support the costs of food, electricity, water, petrol, maintenance of the facilities, salary for Thai staff etc. would be gratefully accepted.
Dipabhāvan welcomes everyone from all walks of life, races, sexes, faiths and beliefs without prejudice or discrimination. So if you're looking for something more profound than you've ever known, come and experience the joy of a peaceful and tranquil mind at Dipabhāvan.
Wat Phra That Doi Suthep, Chiang Mai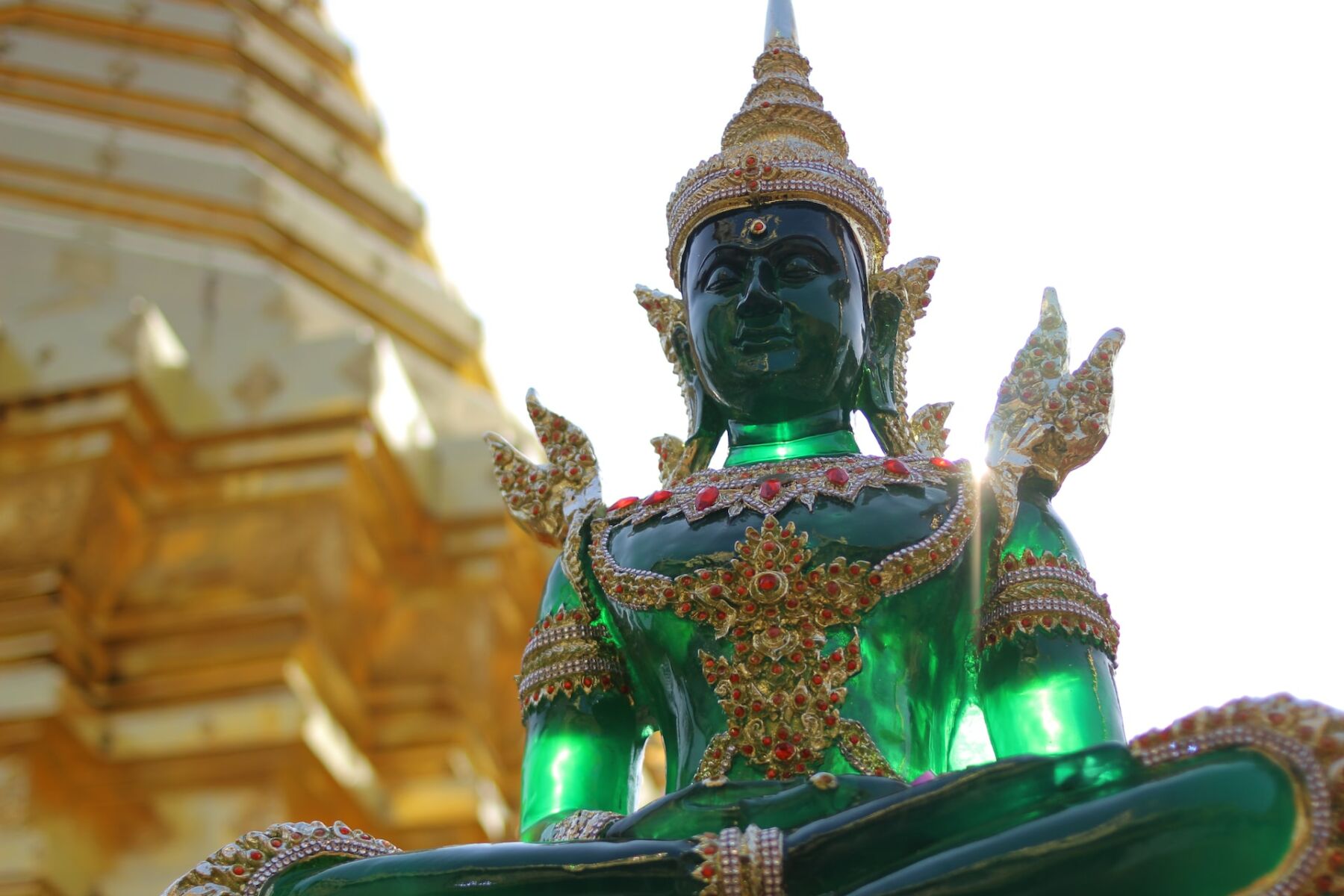 Wat Phra That Doi Suthep in Chiang Mai. This temple is one of the most visited monasteries in Chiang Mai, and for good reason. It offers an incredible meditation center that is open to the public for daily sessions.
If you're looking for a longer retreat, you're in luck – the temple also offers different courses for extended meditation retreats. In fact, the International Buddhist Center at Prathat Doi Suthep practices Satipatthana Vipassana based on Ven. Mahasi Sayadaw's teaching, making it an excellent option for those interested in the four foundations of mindfulness.
During your retreat, you'll be able to meet with a teacher on an individual basis. Thus, ensuring you receive personalized instruction based on your practice and progression. And don't worry about the language barrier. Instruction is offered in both English and Thai, depending on your group of meditators.
You'll have plenty of time to practice meditation throughout the day, starting before breakfast and continuing until reporting in the morning or afternoon. Beginners will start with short sessions, gradually increasing to an hour of meditation. The four bases of mindfulness will be practiced, and you'll note all arising phenomena mentally.
Ready to find your inner zen? Go pack your bags now! If you're looking to enhance your well-being, check out our article on the best wellness retreats in Thailand.
Things To Do

Join the conversation and have your say on Thailand news published on The Thaiger.
Thaiger Talk is our new Thaiger Community where you can join the discussion on everything happening in Thailand right now.
Please note that articles are not posted to the forum instantly and can take up to 20 min before being visible. Click for more information and the Thaiger Talk Guidelines.