Top 10 restaurants in Phuket (2020)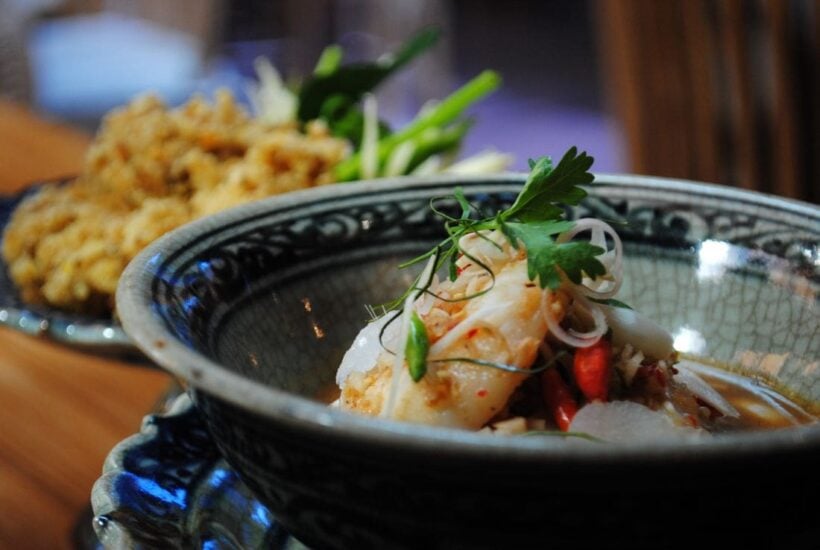 There are many excellent restaurant experiences in Phuket in 2020. Now Phuket has a broad and sophisticated range of restaurants that befit a Michelin guide dedicated to the region's best. From floating restaurants to fine-dining, southern-style Thai cuisine to European fusion, Phuket's got some of the best these days. Here, in no particular order, is the list of the Top 10 restaurant experiences in Phuket you just have to visit when on the island.
The 9th Floor
Patong. The 9th Floor Restaurant & Bar, located in The Sky Inn Condo in Patong is a rare hidden gem offering award-winning Mediterranean cuisine. The 9th Floor has created a unique dining experience with spectacular sunset, and a dramatic night view of Patong with a refreshing sea breeze. The well-trained "Angels" are there to guide you through the exclusive menu and the 300-label+ wine list.
If you're looking for an unforgettable night while you're at dreamy Phuket, the 9th Floor Restaurant promises an experience that will send you to cloud nine. Perched on the, well, ninth floor of the Sky Inn Condotel, you'll be able to take in sensational views of the city or the spectacular sunset through the cascading floor-to-ceiling glass windows. You're also served by 'Angels', a team of elegant women who are renowned for their stellar service. All this plus elegant yet unpretentious Mediterranean fare that has sated the appetites of hungry diners for the past 10 years, what's not to like?
While the restaurant remains loyal to its Swiss roots with four types of fondue offered as the cornerstone of the menu, the selection here's impressive and expansive. If you're a true aficionado of classic cuisine, be sure to look out for the 9th Floor's monthly degustation evenings for a finely curated experience. To complete the night, take your pick from their newly expanded selection of premium wines and spirits. Think gin and whisky from Scotland, rum from Nicaragua, and many many more. If you need any recommendations, just ask any one of your friendly 'Angels'! Now, who can resist a great meal, spectacular views, and exceptional service?
Website | Facebook | Bookings 081 079 2699

Laem Hin Seafood and floating restaurants
Laem Hin Seafood is hard to beat when you're looking for affordable and fresh seafood in Phuket. This is where the locals eat too so you know it's going to be good. The outdoor terrace is built on stilts and faces east towards Coconut Island, giving the illusion of a floating restaurant. Food-wise, the food is very southern style, fresh and spicy.
Laem Hin is huge but get pretty full on weekdays dinner and even more on weekends. There's plenty of car parking at the bottom of the hill and it's also the take-off point for a range of floating restaurants just off the east coast.
There's also the floating restaurants just off the coast – one of the most unforgettable and unique dining experiences you will have on Phuket. Jump aboard one of the free long tail taxi boats (five minutes) that run from Laem Hin Pier and head out to the floating restaurants near Koh Maphrow. There are a few restaurants to choose from, all good, that change their name from time to time.
There will be signs and probably a few touts pointing you in the right direction if you want to try the floating restaurants. No need to make bookings, although weekend evenings can get quite busy here.

Infuse Restaurant
Located 5 min from Boat Avenue, Infuse Restaurant by Diamond Resort is a sophisticated yet undemanding venue serving up European and Thai dishes under the expert and creative direction of Executive Chef Rieno Huyghebaert. Offering his elegant take on rustic home style meals, options include juicy burgers, delicious pizzas, authentic Thai and real European tastes. 'Gusto Francese Pizza' and 'Smoked Salmon Salad' are highly recommended.
The restaurant is inspired by a contemporary loft design for a more casual business lunch, or for an exciting family dinner, or set menu events, Infuse caters to your need. Guests can choose to sit inside, or in an outside space with a pool view.
Website | Facebook | Instagram|Bookings 076 609 542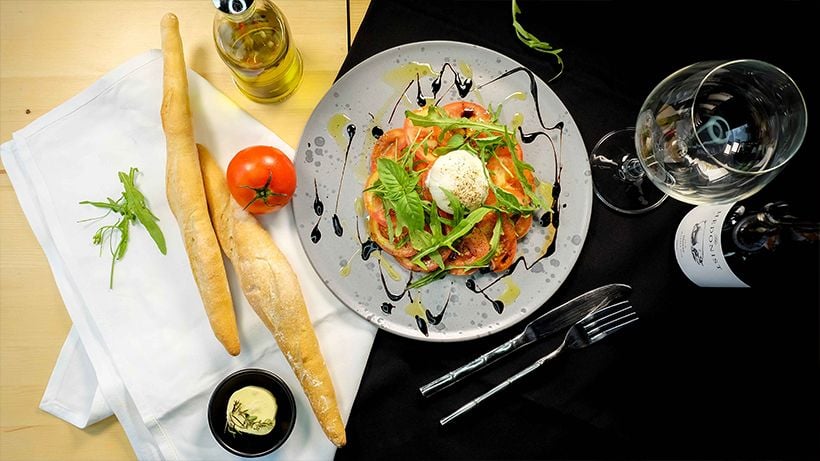 Kan Eang @pier, Chalong
It hardly gets any more 'Phuket' than this. Owned by a local family overlooking Chalong Bay. Kan Eang means "friendly" or"at ease", and that's exactly how you will feel here. They're famous for their Phuket-inspired local menu and fresh seafood.
The Kan Eang chefs whip up slow-cooked barbeque seafood on coconut husks at your request. You'll see as many locals here as you will tourists – good sign. There's not much beach to look over but the view out to the islands is stunning.
A rambles layout in the open under the shade of established trees, Kan Eang is an excellent dining experience accompanied by experience staff and quality dining.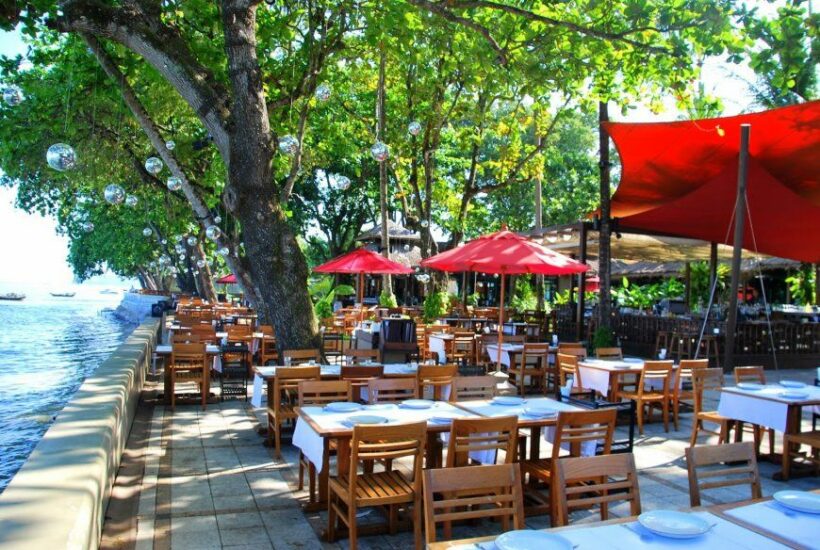 Bookings 076 381 212
PRU
Nai thon. PRU takes its name from Phuket's indigenous lore: a place where the wild forest meets the sea. At this confluence of land and water, the earth is verdant and nourishing, enlivening the local cuisine and stirring epicurean ambitions with newfound creativity.
Inspired by Phuket's legacy as a culinary crossroad and the island's unique terroir, PRU at Trisara is pursuing our own culinary ambition – to elevate farm-to-table cooking to a new level. We use nature's gifts from our own farm and do our part to give back, ensuring that life's cycle continues to blossom and ripen.
Our meals tell a story, drawing out subtle and bold flavours from the herbs, flowers, plants and roots that grow wild in our garden, producing dishes that are both poetic and honest. Our culinary style is founded on Western tradition and influenced by the exotic, regional cuisine at our locale.
Bookings 076 310 100

Thong Dee – The Kathu Brasserie
Kathu. A very popular restaurant of excellent quality and integrity in Phuket which was the Trip Advisor Most Popular Restaurant in Phuket for 2017. You will treated like a fine-dining guest and the food is reliably excellent. The Thaiger has visited this restaurant over the past five years and never been disappointed. European and local dishes served with flair by an experienced staff. Recommended.
"We invite You for a great dining experience,
Where You come as You Are and leave like a Star
Located on a quiet street, just 10 min drive from Patong,
You will find a fine choice of European Classics, Thai Cuisine & House Specialties
with something to suit every occasion and pocket
On Sundays We serve our famous Sunday Roasts – All day from 12pm-22pm
Come and make a Memory with us in a modern, warm and friendly ambiance
with chillax tunes playing and free pool table on 2nd floor."
Bookings 076 319 323

Black Ginger
Nai Yang. This fusion Thai fine dining restaurant sits within the scenic surroundings of The Slate five-star hotel. The distinct indoor and outdoor dining space incorporates traditional Thai architectural style with contemporary design and luxurious touches, set on a platform over the hotel's lagoon. The restaurant's chef Anongrat Meklai cooks up classic and modern Thai dishes using fresh, locally sourced ingredients, and is particularly well known for her flavorful som tam, tom yum and Panang curry.
Bookings 076 327 006

Acqua
Kalim. This award-winning restaurant in Kalim Beach showcases the modern Italian cuisine of the accomplished Sardinian chef Alessandro Frau, with a particularly extensive range of Italian wines and modern interiors exhibiting chic black and white décor. The exceptionally appealing menu comprises dishes such as yellowfin tuna carpaccio marinated in extra virgin olive oil and lemon, topped with fresh artichokes and bottarga, Sicilian red prawns with jus, poached Maine lobster, and wood fired roasted suckling pig with saffron.
Bookings 076 618127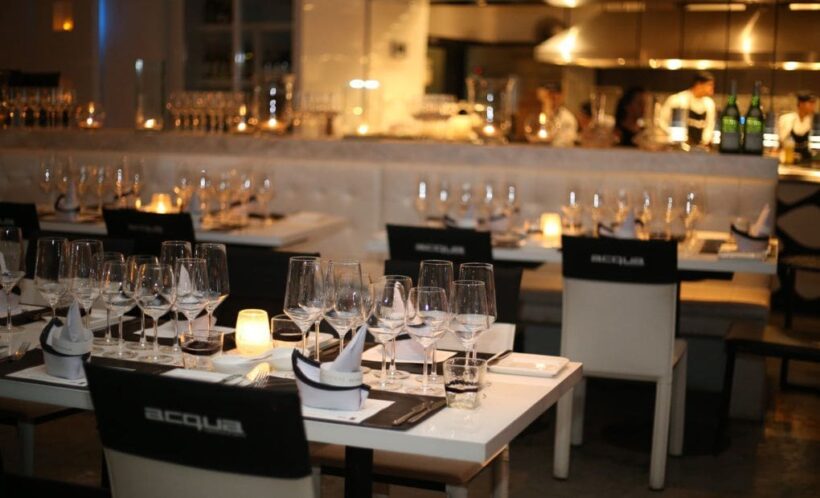 Royal Namtok
Unique, bespoke, boutique. After 20 years running their own award-winning, high-class restaurant "De Tafeljoncker" in Antwerp/Belgium, Marc and Corry shipped all their decorations and equipment to Phuket where they build in 2007 a private villa which at five o'clock it turns into a French, fine dining restaurant.
Chef Marc De Schrijver (owner) creates French classic dishes with a personal touch of healthy/detox, Thai Plants, herbs and local, natural products and flavors.
Your host, Corry Ringoet (owner) takes care of the guests with a personalized service with eye for details, also table cooking in front of the guest, that many suspected had long ago, died out.
Only six tables, richly decorated with golden plates and silver cutlery, crystal glassware and napkins in engraved silver napkin holders to pamper you and your table friends, celebrating special moments.
Their motto: "Dining out must be a precious moment, fine gastronomy served with an eye for details".
Bookings 087 263 7327

Siam Supper Club
This chic bar and grill is considered one of Phuket's most sophisticated drinking and dining spots, combining elegant interiors with West Coast cuisine and an ambience created by jazz and lounge music. Expect to see aged grilled tenderloin steaks, fresh seafood and an array of pasta and pizza dishes on the menu. Perhaps start with the Wagyu beef carpaccio or pan-seared foie gras, followed by lobster ravioli, pizza Napoletana or classic tom yum goong, with one of the restaurant's indulgent desserts to finish.
Bookings 076 270 936

Blue Elephant
Phuket Town. Be transported away from the hustle and bustle of Phuket Town as you step into the lush rounds of the Blue Elephant. Located in the 105 year old Phra Pitak Chinpracha Mansion, which was built in the Sino-Portugese style and combining elements of traditional Feng Shui in its architecture, Blue Elephant is Thai cuisine at its finest.
At Blue Elephant, award-winning Chef Nooror Somany Steppe takes diners on a culinary adventure commencing with traditional Thai heritage dishes through to her vision of the "Thai Kitchen of Tomorrow". Specialty dishes drawn from the royal courts and literature of the Kings of Thailand give diners a most delicious history lesson.
Drawing inspiration from Chef Nooror's myriad of travels and overseas experiences as a Star Chef, and accurately reflecting the present-day cosmopolitan nature of Thailand, diners can also expect to see Western classics with a decidedly Thai twist – Croquettes Koong Kiew Wan is a fusion dish inspired by the strong relationship between Thailand and Belgium, while Thai red curry paste and sweet chill sauce give the Crispy Crab Soufflé an extra zest.
Bookings 076 354 355

Want more from the Thaiger family?
📱 Download our app on Android or iOS for instant updates on your mobile
📧 Subscribe to our daily email newsletter
👍 Like/Follow us on Facebook
🔔 Subscribe to or Join our YouTube channel for daily video updates
Cooking food at home more? Most Thais are during Covid-19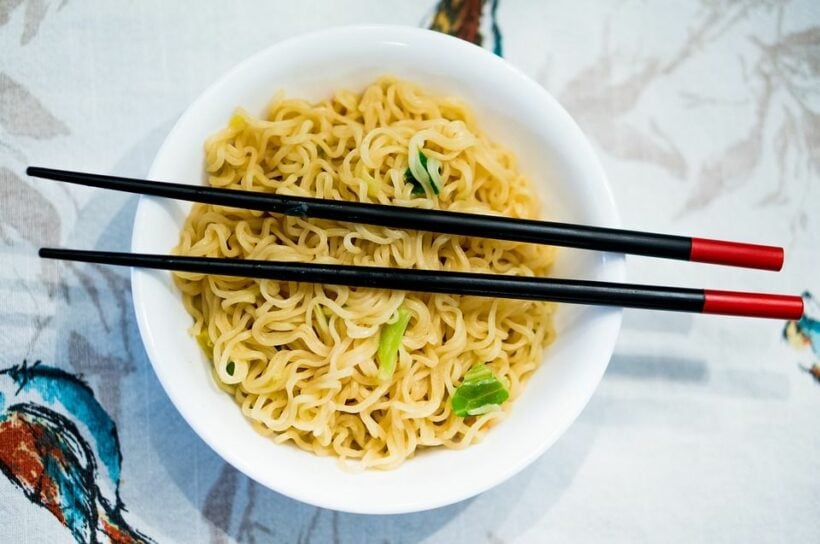 Are you an excellent chef? Did Covid-19 force you to learn how to cook food? Or maybe it caused you to pay closer attention to how healthy, how clean, and how well packaged your food is? A new Suan Dusit Poll found that Thai people are eating healthier and eating at home as a result of the Covid-19 pandemic. The poll, conducted last week by Suan Dusit Rakabhat University, asked 1,192 people about their eating habits.
The poll found that nearly 76% of people were cooking at home more often and 71% responded that since Covid-19 they have paid more attention to the importance of food. Only 3% said they pay less attention to their eating since the Coronavirus outbreak.
Most of the poll answers aren't too surprising, with lockdowns forcing more home meals, and fear of a contagious virus creating more awareness of hygiene practices. Nearly 48% of those polled believed that healthy eating helped against the Coronavirus while 38% were unsure. Nearly 50% were interested in knowing about foods that could build a Covid-19 resistance.
55% though herbs helped strengthen Coronavirus resistance, while Pad Ka Phrao, ginger, tom yam soup and kaeng som maroom (a sour moringa soup) were also mentioned favourably (51%, 49%, 43% and 32% respectively).
60% of those surveyed said they were choosing more healthy food, and 56% paid closer attention to the importance of food packaging. Somewhat surprisingly, 39% of respondents said they were spending more on food during the pandemic, about 37% said the amount was unchanged, and nearly 24% spent less money.
Food spending in Bangkok averaged 268 baht a day, while other provinces averaged 207 baht, creating a national daily food spending average of about 227 baht.
So how do Thaiger readers compare? What are you spending on food – more or less? Are you eating healthier? Are you dining out less? Perhaps some have become experts at cooking the #1 food in the world? Any recommendations for superfoods that ward off Covid-19?
The Thaiger looks forward to your responses in the comments on this story.
SOURCE:Bangkok Post
Want more from the Thaiger family?
📱 Download our app on Android or iOS for instant updates on your mobile
📧 Subscribe to our daily email newsletter
👍 Like/Follow us on Facebook
🔔 Subscribe to or Join our YouTube channel for daily video updates
Massaman curry named world's #1 food by CNN Travel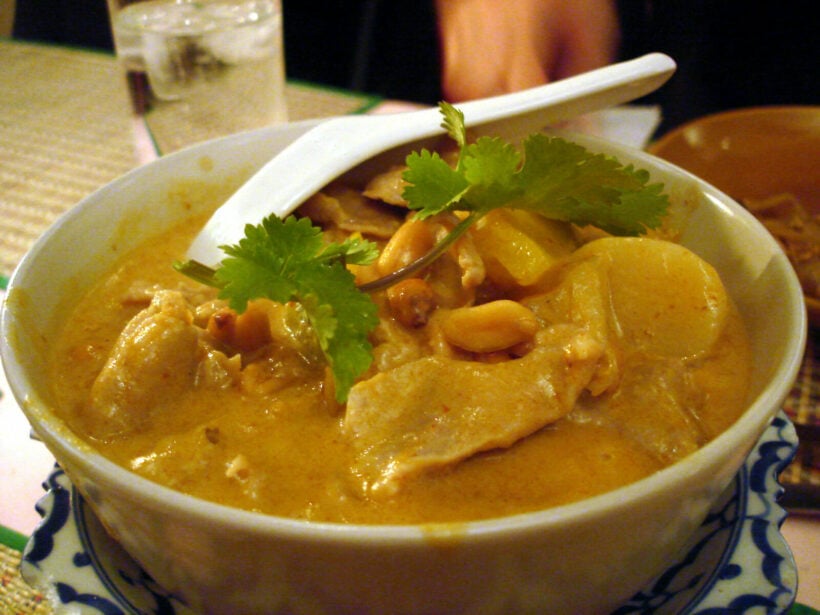 Massaman curry has once again topped CNN Travel's list of the World's 50 Best Foods, with 2 more Thai dishes gracing the list. CNN Travel first published its list of the best meals and snacks from around the world in 2011 and just updated it this month. Massaman curry – which the list described as spicy, coconutty, sweet, and savoury – once again ranked number 1, a distinction that the Tourism Authority of Thailand was quick to pounce on and tout to the world.
"TAT would like to remind all of you to stay safe until the COVID-19 situation improves, and prepare for the time when travel and tourism returns, and we can all embark on a culinary journey and explore Thainess through Thai dishes in unique destinations across Thailand."
Thailand's reputation as a foodie destination is only growing with this list being evidence that Thai cuisine competes not just as delicious street food, but up to and including 5-star dining experiences.
Thailand's culinary pride is justified though, as massaman curry is joined by tom yum kung ranked 8th on the list and som tam squeezes in at number 46 on the top 50 list. Tom Yum Kung, was lauded for the variety of flavours, encompassing spicy, sour, sweet and salty, and for how a dish filled with shrimp, tomatoes, mushrooms, galangal, kaffir lime leaves, and lemongrass could be found inexpensively.
Som tam, Thailand's famous papaya salad was praised while CNN listed off ingredients of grated green papaya, garlic, chillies, tamarind juice, lime juice, sugar cane paste, dried shrimp, tomatoes, peanuts, string beans and fish sauce.
Massaman curry beat out pizza for number 1 and managed to finish ahead of such global staples as hamburgers (#6), doughnuts (#14), lasagna (#23), Vietnamese pho (#28), fish 'n' chips (#33), and taco (somehow ranked at a lowly 43rd?!) for the top spot. CNN Travel called it the "king of curries" and said even home packets of massaman powder can turn anyone into a gourmet chef.
The top 10 was rounded out by (from number 2 to number 10) pizza, chocolate, sushi, Peking duck, hamburger, Penang assam laksa, tom yum kung, ice cream, and the African nation of Gabon's chicken Muamba. Other notable entries include corn on the cob at #13, lobster at #17, shish kebab at #18, croissants at #21, Indian butter garlic crab at #23, Filipino Lechon pig at #27, Canadian maple syrup at #34, hummus at #36, and poutine at #44.
Snacks popcorn and potato crisps a bit surprisingly made the list (or chips as CNN called them) at number 50 and 48 respectively. But perhaps in a move to remind readers to take the list with a pinch of salt, no pun intended, ketchup sauce was somehow listed as the 39th most popular food in the world.
Full list can be found here. What do The Thaiger readers think?
SOURCE: TAT News
Want more from the Thaiger family?
📱 Download our app on Android or iOS for instant updates on your mobile
📧 Subscribe to our daily email newsletter
👍 Like/Follow us on Facebook
🔔 Subscribe to or Join our YouTube channel for daily video updates
Thai Airways food landing in 7-Eleven next month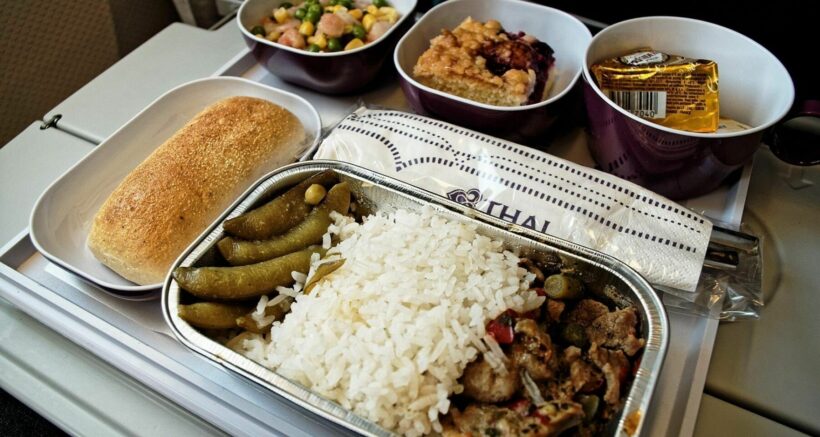 Warning. Some low-altitude turbulence is coming to a 7-Eleven near you. Thai Airways has cooked up a new money-making scheme during Covid-19 to sell its airline food in 7-Eleven. Set to take off on April 15, the mostly grounded and indebted airline will attempt to offset its losses during the pandemic by selling food in the ubiquitous convenience store and other supermarkets throughout Thailand.
It's a clever strategy for a struggling company, but will customers take the bite? Surely a few crispy pork and rice dishes will knock the edge of that 300 billion baht debt!
Claiming that their busy flight schedule has always previously stood in the way of the airline's foray into the fast food market, Thai Airways now has the supply (and time) with most flights grounded by the pandemic's decimation of the travel industry and less hungry mouths to feed in the sky.
The first meals schedule to arrive on the shelves of 7-Eleven just after the Songkran holiday are Thai Airways' halal chicken biryani dish, and the traditional Thai dish nam phrik long ruea, crispy and fluffy fish and sweet pork served in a fermented shrimp chilli paste. The primary push into the food industry will be more unusual meals to stand out in 7-Eleven's selection.
The question remains whether the food selection will fly off the shelves, but the airline's hopes are high after their airline launched pop-up restaurants in September and the public ate it up. It seems that, contrary to a million stand-up comedy jokes about how terrible airline food is, people have really missed it with so much cancelled travel due to border closures and restrictions.
Thai Airways hopes this creative departure from their main business will help bolster the struggling airline, who were previously denied a government bailout after declaring bankruptcy last year. They have tried everything from the pop-up restaurants to jumbo yard sales to renting out flight simulators. Even with the sharp reduction of flights due to the pandemic, flying will still be the company's main mealticket, but they hope meal sales will make up for low ticket sales until the travel industry recovers.
So stow your tray table and fasten your seat belt as we see if the 7-Eleven offerings of Thai Airways' food takes off.
(The Thaiger has a better solution. Let 7-Eleven lease Thai Airway's grounded planes and run the whole business instead)
SOURCE: Coconuts Bangkok
Want more from the Thaiger family?
📱 Download our app on Android or iOS for instant updates on your mobile
📧 Subscribe to our daily email newsletter
👍 Like/Follow us on Facebook
🔔 Subscribe to or Join our YouTube channel for daily video updates