Property Watch: Phuket reality versus hype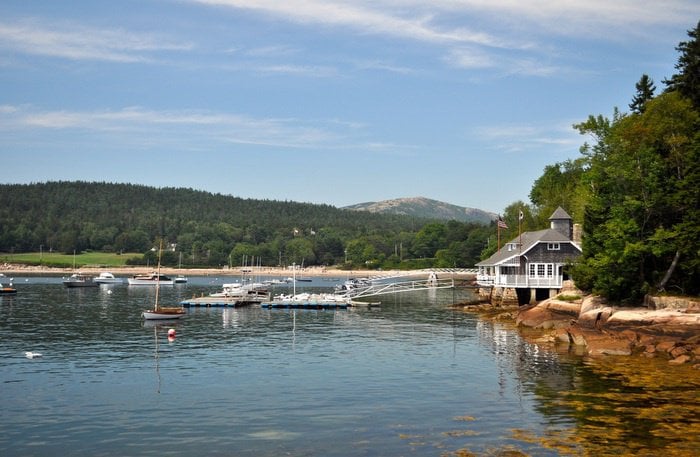 PHUKET: Phuketians and long-term expatriates will recall the days when moving between beaches and Phuket Town required a scrambler bike due to the lack of roads. Umbrellas were occasionally sighted in Patong near the sandy Bangla Road track.
The property market in Phuket and the reasons for Thais and foreigners to invest in Phuket have radically changed, as has the tourism market.
Those who value solitude, peace and tranquility now have very limited options in Phuket; multi-million dollar villas in the hills, or near the rocks with a sea view, and don't dare to leave home. The cost of tranquility is therefore extremely high per square meter. Economically, it would seem obvious that if the reason for buying a private exclusive villa is privacy and peace, you could simply build one somewhere past the Sarasin bridge in Phang Nga Province and pay substantially less than in Phuket.
However, the truth is that the attraction of Phuket is not really solitude, peace and tranquility for the high end-high priced villa market; the middle market; or the lower tier market. That simply isn't why people move to Phuket, anymore. It can't be.

LIVING THE DREAM
The dream of living on a desert island is indeed just that. Once there, most humans will then yearn for creature comforts. A wooden hut will suddenly have a substantial roof and a teak wood sala; the fruit of the land will suddenly become processed meats and delicious cheeses in Villa Market and Tops. A homegrown mango will become an imported passion fruit. Rice whisky will become a single malt with a cigar.
Phuket is no different. It was great when Tesco Lotus arrived, but greater now there is also Tesco Express, I think. Central Festival meant you didn't get moody stares in Robinsons when you asked for something not on display, and now there are other retail therapy options and even more coming soon.

PROVINCE SELECTION
Wiki-addicts will know that there are 76 Provinces in Thailand. If you ask foreign investors if they would buy a villa in some of the most naturally beautiful tranquil provinces – Nan, Tak, Mae Hong Son, Sisaket, for example – the answers might include "where", "why", and "what 'amenities' do these places have?'
Foreign investors might not understand that Thais actually live with lots of amenities in each Province very comfortably, thank you very much, without the constant whirring of cement trucks; underpass construction jackhammers and speeding green plate taxis; mini-vans and metered taxis competing in the daily Phuket F1 roulette wheel of accidents and carelessness.
Notwithstanding ALL of that, Phuket has become, and still is, a desirable set of postal codes.
Lake view townhouses; detached golf course view villas; marina berth condominium pads; east and west coast stunning vista penthouses and mini-estates; vibrant Phuket Town traditional conversions; simple convenient moo-baan family homes with pool and gym facilities. All of this choice within a stone's throw from sailing; golf; high-end supermarkets; low-price Supercheaps; quality massage and sauna experiences; busy Thai markets; and a calendar of Phuket events on a weekly basis. These intangibles are what makes Phuket more expensive.
As many Phuketians will sometimes say to a foreigner who has lost his or her temper and control; can't stop complaining; or seems to want to bracket one bad experience into an overall persecution of Thailand – if you don't like it here anymore, leave! The fact is, there will be plenty of people left behind, still enjoying their experience.
THE RE-SALE MARKET
On roadshows and exhibitions, I used to be asked about the legal framework for foreign investment. Now I am more commonly asked commercial questions and one of the most frequently asked is, 'What is the re-sale market like?' Well, existing owners actually create the real estate re-seller's market in part, through perception.
If you are still trying to sell others on the idea that Phuket is a quite tranquil place of only outstanding natural beauty, then you are creating a false market, and the market will collapse. If you constantly complain about the presumably well-researched informed choice you made, then you are damaging your own market. But if you sell Phuket and your property with something that often seems to be a stranger to many, the truth, then the market will be more orderly, reliable and sustainable.

Desmond Hughes has been an owner and operator of his law firm in Thailand for 12 years, and is a Senior Partner at Hughes Krupica law firm www.hugheskrupica.com
— Desmond Hughes
Keep in contact with The Thaiger by following our
Facebook page
.


Interested in more property news or buying property in Thailand - check out FazWaz today!

Thai teenager dreams of being an architect, sells his artwork to earn tuition fees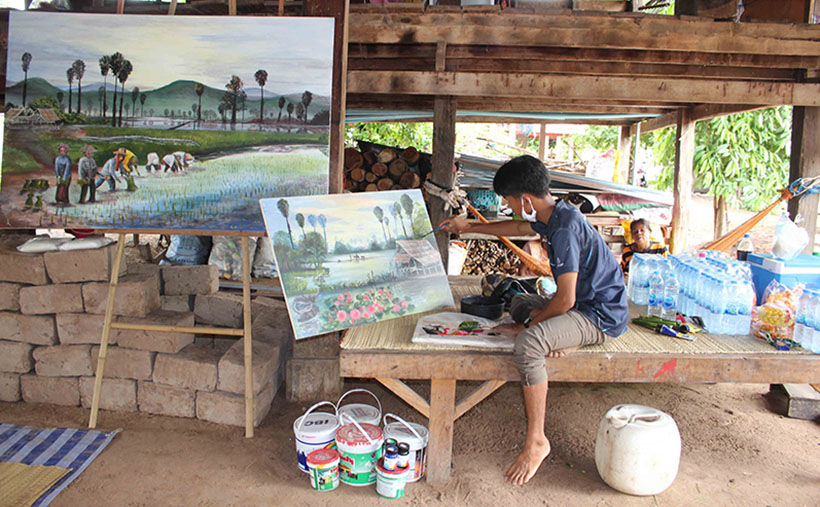 A talented teenager in the north-eastern province of Kalasin has taken to painting landscapes of his local area and selling them to earn his university fees. 18 year old Krittamet Saisaen, known as "Earth", dreams of being an architect, but the prohibitively expensive fees put that beyond his reach. Earth's mother died 2 years ago, at which point his father abandoned him and his brother to the care of their farmer grandparents.
While their mother was ill in hospital, Earth and his brother would alternate time in school with time spent looking after her. It was at this point that the young boy returned to his childhood passion of drawing in order to make some money. He started out by selling his work to neighbours for as little as 20 or 50 baht, all the time improving his skills with the help of You Tube videos and an art teacher at school.
The arrival of the Covid-19 lock-down provided him with extra time to focus on his art, reproducing more of his hometown's rural landscapes. A report in Khaosod English says Earth's long-term goal is to be an architect, but he found the Arsom Silp Institute of The Arts in Bangkok would cost 60,000 baht for his first term. In order to get a degree, he would be required to complete 10 terms, something his farmer grandparents could never afford.
"I would not have had money to go to school, unless my grandparents sold off their farmland, our family's last asset. I won't let them sell it because I love nature and I love the land. Although I have my dreams, if I can't go to school then I can let it go."
The teenager says a student loan is also out of the question as he couldn't afford the repayments. Instead, he is relying on his talent with a paintbrush, saying that in addition to landscapes, he can produce still-life work such as flowers and other objects, although he draws the line at doing portraits.
After his story was highlighted in various media outlets, orders have started to flood in for his work, with each piece priced between 1,000 – 2,000 baht. Earth is also hoping to use his newfound success to shine a light on the environmental challenges faced by Kalasin, and hopes to build an environmentally-friendly hut in which to teach others how to paint while caring for the environment.
"Maybe people pity me, because they heard about my story. But I want to raise the issue of the environment too, to put the focus on that. There are so many issues in this area, deforestation, trash pollution, burning trash, chemical fertilisers. The issue is about both the environment and art. I want children to care for nature and the environment."
Anyone interested in purchasing Earth's work can contact him through his Facebook page.
SOURCE: Khaosod English
Keep in contact with The Thaiger by following our
Facebook page
.
Property investors offered access to Thai developer discounts – Thaiger Flash Sale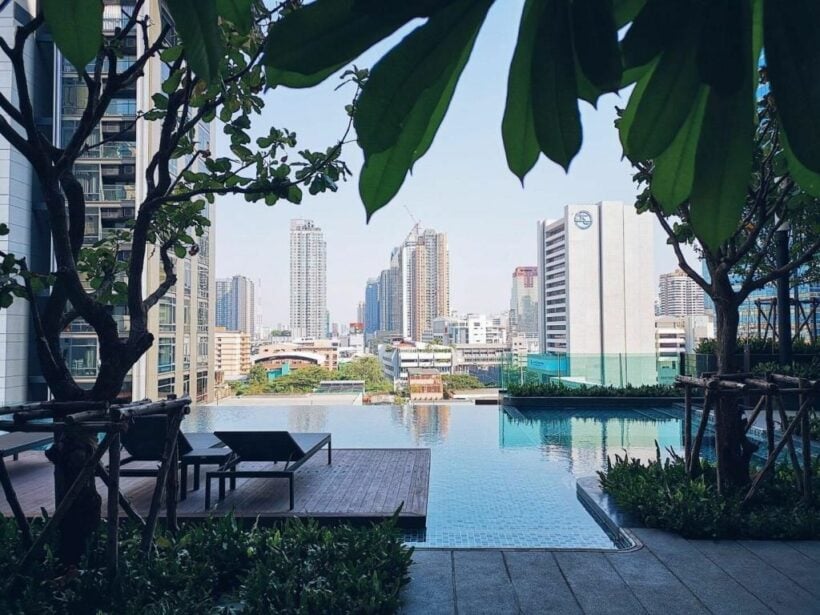 PROPERTY EVENT
Today is the start of The Thaiger Property Flash Sale. It's only for 24 hours (starting at midday today). The Thaiger has teamed up with fazwaz.com for this first-of-a-kind event.
When in a buyer's market, that demand should be catered for, with discount offerings a key driver of success. The level of discount will depend on the developers' willingness to accept lower profit margins, along with the supply available in the market. Bangkok, for example, has a large volume of property units available with many high-density development projects. In light of this market reality, a good ballpark figure to start discounting at is 15%-20%.
Since the beginning of April 2020, developers have begun launching their own e-commerce stores with incentive schemes to draw in clients. Although a good initiative in response to the current situation, around 90% of such offerings are only available in Thai, missing the opportunity to engage with international buyers.
Brennan Campbell, CEO at FazWaz, says that over the past 2 months, traffic to their property portal has increased exponentially.
"A huge proportion of our inquiries are explicitly looking to secure a deal."
What is the potential for discount rates? Generally, discounts are uniform over an entire project and dependent on the saleable area, which can vary slightly. A recent survey of property developers, undertaken by FazWaz, showed that 31% of those questioned are willing to offer discounts of more than 10%.
Demand in the market is down and market sentiment is depressed; a clear indicator that developers need to be offering higher levels of discount to maintain a reasonable transaction volume. 69% of the developers surveyed haven't implemented additional discounts during the current crisis – other than those that were already in place. The prediction is that this sentiment will change over time.
Flash Thursday will directly link potential property buyers with developers and sellers in one of Thailand's largest online sales events. Developers from all regions and sectors in Thailand will be represented to bring enticing discounts to real estate investors.
Register now, it's free. Runs from midday today (Thursday) to midday Friday.
Keep in contact with The Thaiger by following our
Facebook page
.
4 reasons why you should register for this Thursday's Thaiger Flash Sale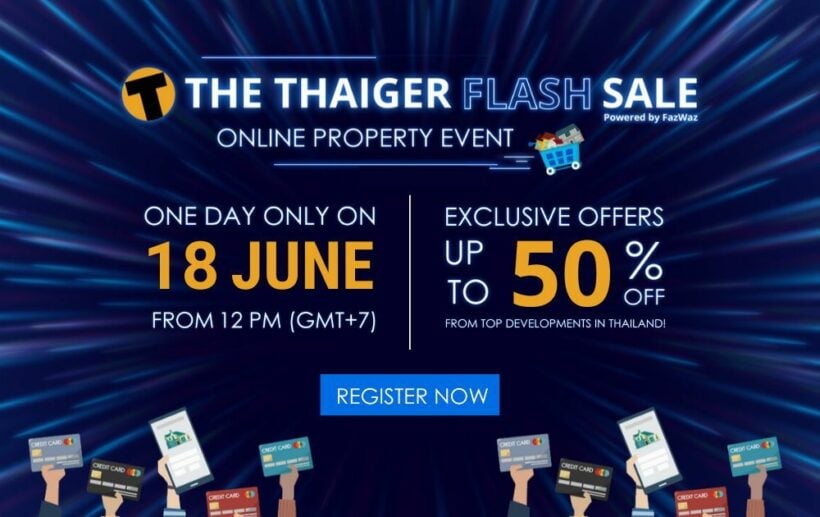 THAI PROPERTY EVENT THIS THURSDAY
Real estate experts are sounding the alarm… property prices are starting to drop! And The Thaiger Flash Sale, in conjunction with fazwaz.com is giving you the chance to own your dream home with the biggest discounts ever seen, all in one place for just 24 hours.
The Thaiger Flash Sale, happening this Thursday, June 18, 2020, starts at midday for just 24 hours. It's the first online property sale where buyers can take advantage of great deals from Thailand's best developers. If you're not yet convinced, here's a summary of the biggest benefits by joining this limited time property sale:
Big discounts
Big discounts and exclusive selections go hand-in-hand in any Flash sale. Fazwaz.com is delivering the same value to homebuyers and investors in Thailand real estate, as it puts all the best properties and marking them with the biggest discounts – all in one place!
Once-in-a-decade opportunity
It's no stretch of the imagination that these discounts are part of a real estate market cycle that only happens once a decade. It's a time where the savviest investors buy the best properties at the lowest price possible, making their value margins better than any other time of the decade. This goes to show that the best way to profit of your property investment is not by selling high, but by buying low.
Top-tier developments
Just because these are the biggest discounts ever seen, doesn't mean they're your mediocre selections! Fazwaz.com has built a strong relationship with Thailand's top developers and has partnered with a number of them to deliver their best developments at the best prices exclusively for the duration of the Thaiger Flash Sale.
Refundable reservation fee
Buyers can reserve a property that they like with a refundable reservation fee within 14 days. Fazwaz.com understands that property investments are big commitments, especially in these uncertain times. That's why buyers, who do not pursue the properties they reserved, can receive a full refund.
Are you ready for the biggest online property sales event in Thailand real estate? Register now at our expo.fazwaz.com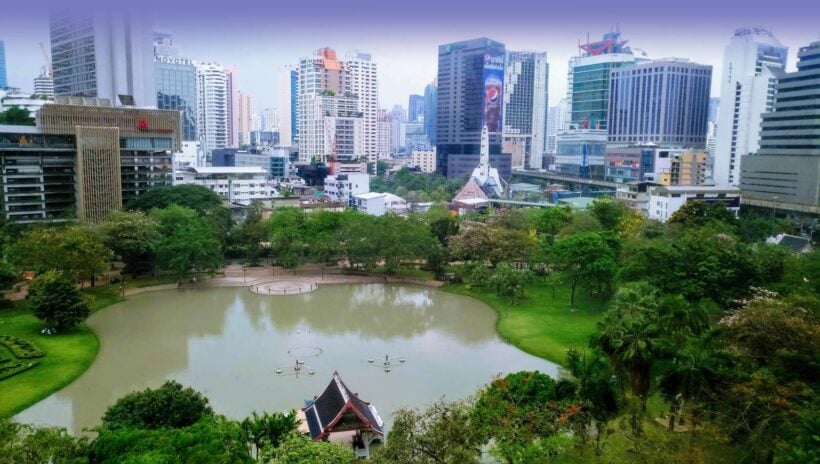 Keep in contact with The Thaiger by following our
Facebook page
.