Phuket loves sun, sea, surf and… Singto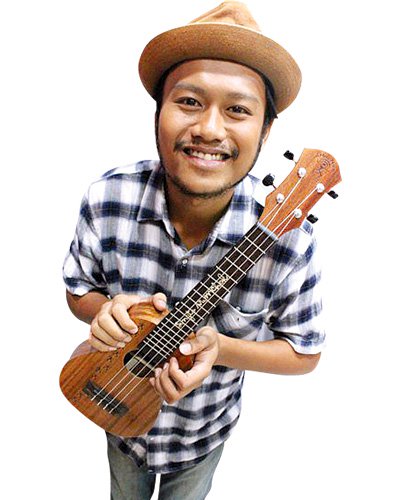 PHUKET: Thailand's indie music scene is ambiguous. That is to say, there doesn't appear to be any defined 'scene' as such.
On the surface, the country's live musical experience is a stable diet of tone-deaf karaoke yodelers screeching out Lady Gaga's latest hit, or over-excited Thai jam bands churning out the same old predictable covers at deafening decibels.
But scratch a little deeper and the talent is undoubtedly here – even in Phuket – with accomplished musicians walking their own independent path. One such troubadour is "Singto" Numchok.
Singto's voice and mellow guitar skills have shifted thousands of copies of his self-titled debut album, yet the man himself remains the same laid-back soul who began his musical apprenticeship as a busker on the mean streets of Patong several years ago.
A native of Buri Ram, Singto started playing guitar at the tender age of 12. He eventually moved to Bangkok, before the scent of the ocean and the beaches lured him to Phuket about three years ago.
"When I first arrived in Phuket I performed my music just for fun… on Soi Bangla among other places. A friend of mine owned a restaurant in Phuket Town and asked me to play there in the evenings. It sort of took off from there," says Singto.
Phuket and Singto proved a perfect fit. Phuket was where he began to refine his music and give it direction. Island living is everywhere in his debut album – an unashamed, surf-fused pop record released last autumn to critical acclaim. Think Jack Johnston and you won't be too far off.
The laid-back beach music of artists like Johnson and Jason Mraz has been well received in Thailand in recent years, but it took Singto to take up the baton for the local boys.
"Thailand already has a lot of reggae and ska but not too much surf music, so I decided to have a go at it," he says.
"Surf music comes from simple pop music… it's easy for people to get it and like it. Everyone loves the beach in Phuket. When you've got a broken heart or feel tired with things, you might think of the beach and it can make you happy," he adds.
The opening track on the album, Wake Up, is performed in English; so too is the jazz-scat soaked Hoo Hoo.
Acoustic guitar is the main event on most tracks, but the ukulele is there as well, giving the music a Hawaiian bent.
Singto is self-taught on the ukulele – picking it up through clips on YouTube. And as it turns out, he is a natural on the instrument, scooping first prize at a national Thailand Ukulele Festival last year.
"I bought a ukulele in a small music shop in Phuket Town; it was the only one they had. I liked the sound of it and quickly got to learning it," says Singto.
"I applied for the competition while I was still making the album. I wanted to win the grand prize of two really good ukuleles. I thought they might give the album something different. I sent a clip to the competition organizers and I was voted the winner."
Playing live, Singto does mostly his own songs, but also throws a few covers into his repertoire. Stevie Wonder's My Cherie Amour and Marvin Gaye's What's going on, both played in Singto's unique, laid-back style, are two fan favorites.
Singto loves Phuket. "I have so many friends on the island that it feels very much like home to me now," he says.
— Andrew Jennings
Keep in contact with The Thaiger by following our
Facebook page
.
Out of 37 countries, Thailand has the worst pension system, says Bloomberg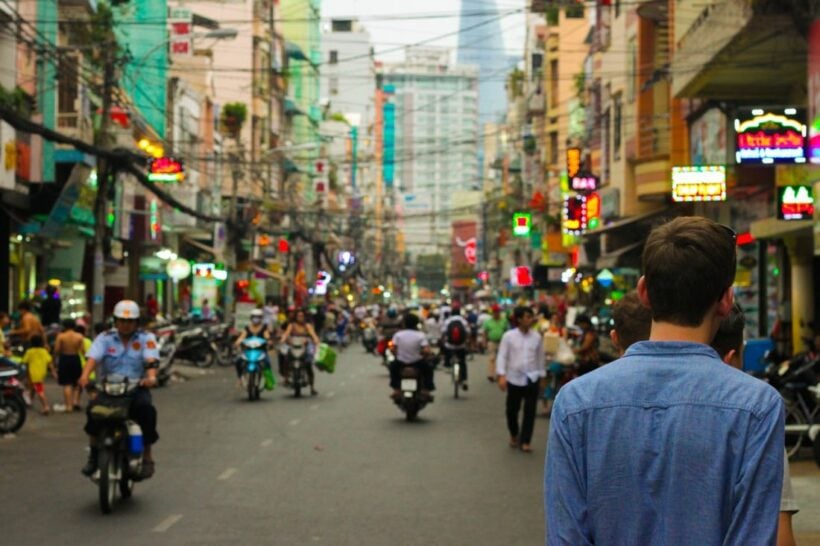 Thai Residents reports that on Sunday, Bloomberg published an article on the world's best pension systems, using information gathered from the 2019 Melbourne Mercer Global Pensions Index.
The survey looked at the pension systems of 37 countries with metrics including employee rights, savings, the number of homeowners, growth of assets, and growth of the economy. The purpose of the analysis was to determine what was needed to improve state pension systems and to gauge the level of confidence citizens had in their state pension system.
The Netherlands and Denmark were found to have the world's best state pensions, with Australia, Finland, Sweden, Norway, Singapore, New Zealand, Canada, and Chile next. Out of all 37 countries, Thailand finished last, with what the report described as an extremely ineffective and ambiguous system.
"Thailand was in the bottom slot and should introduce a minimum level of mandatory retirement savings and increase support for the poorest."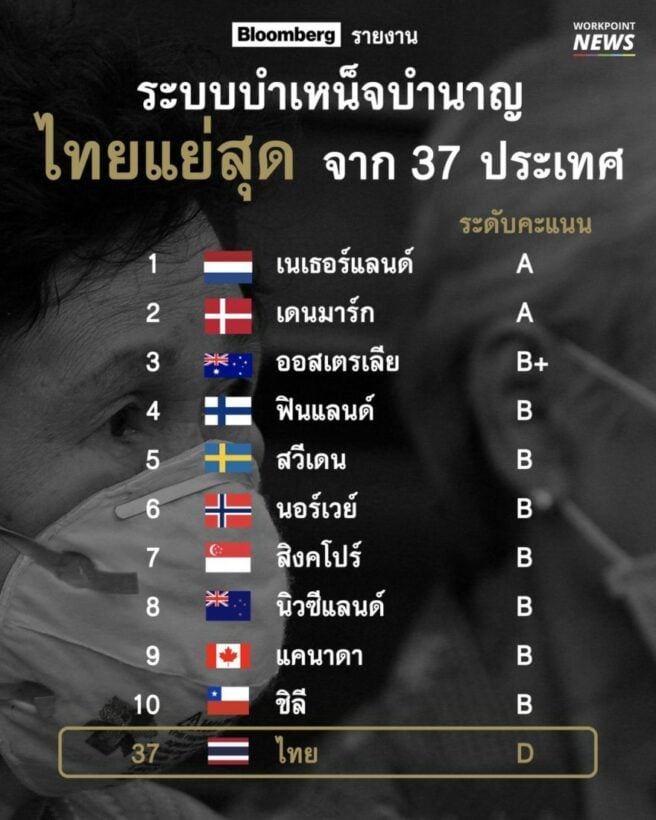 Photo: WorkpointNews
Thai Residents states that only those employed within the government system in Thailand are eligible for a pension based on salary. For most Thai citizens, pension amounts vary from 600 baht to 1,000 baht a month, depending on the recipient's age.
A report carried out by The Securities and Exchange Commission (SEC) advises Thai citizens to have at least 4 million baht saved by the time they retire, but Thai Residents reports that 60% of Thai retirees have less than 1 million baht in savings, with one in three citizens who have reached retirement age are forced to continue working in order to survive.
SOURCE: thairesidents.com
Keep in contact with The Thaiger by following our
Facebook page
.
Tax on salt content being considered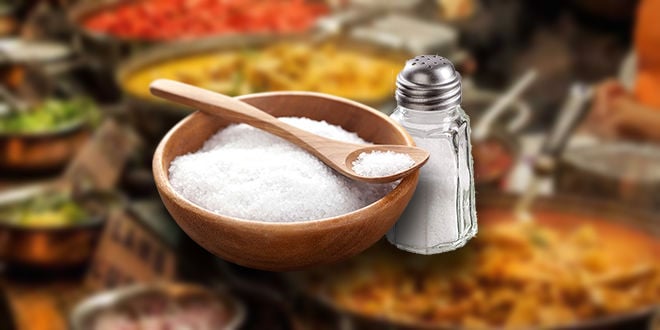 The Excise Department is considering imposing a tax on the salt content of food to encourage food producers to reduce the sodium content of snacks, instant noodles and seasoning cubes.
The director of the Office of Tax Planning said that the department is discussing a limit on the amount of sodium food can contain, in line with the standard set by the World Health Organization (WHO), which is 2,000 milligrams of salt per day.
In reality, Thai people consume an average of 1,000 milligrams per meal, making their daily intake well above WHO guidelines, according to the director.
He said any tax imposed would be at a level which would encourage food producers to reduce the sodium in their processed food without being punitive, adding that the proposal isn't intended to generate more tax revenue, but to help protect the health of consumers. Excessive sodium in the diet can lead to high blood pressure and kidney disease.
Fish sauce, soy sauce and salt would not be taxed.
SOURCE: thaipbsworld.com
Keep in contact with The Thaiger by following our
Facebook page
.
Water shortage warnings in 22 provinces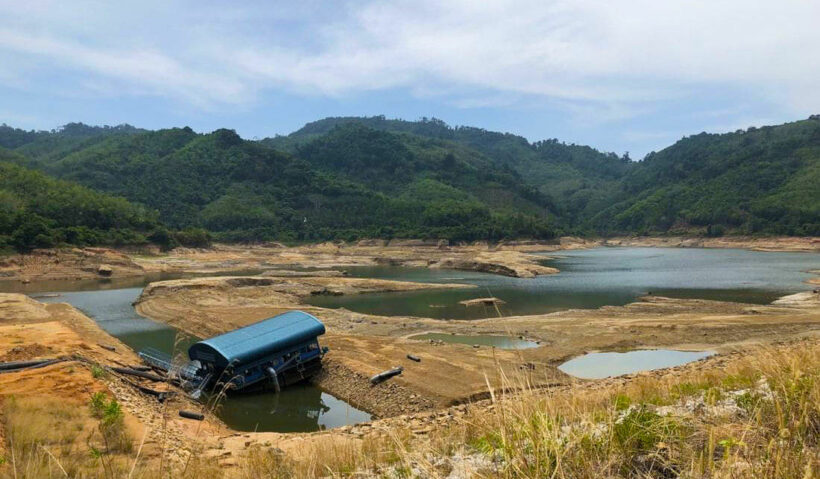 People living in 22 Thai provinces are being warned to prepare for shortages of drinking water during the upcoming dry season, due to start on November 1st.
The warning was issued by the National Water Resources Office, citing low levels in reservoirs, which are the main sources for tap water production waterworks in 22 provinces.
Areas at risk identified by the office are in northern, north-eastern, eastern and southern provinces.
Measures have been adopted by agencies charged with dealing with water shortages. including dredging water channels to allow greater volumes of water to flow into reservoirs, drilling underground wells, enlarging storage ponds and the purchase of water to supply to those in urgent need.
The Royal Irrigation Department has announced that people should use water sparingly.
There are currently about 6 billion cubic metres of usable water in reservoirs in the affected provinces, with 5 billion cubic metres reserved for consumption and ecological preservation, leaving only 1 billion cubic metres for use in agriculture.
This means farmers in the Chao Phraya river basin may not be able to grow a second crop of rice this year.
SOURCE: thaipbsworld.com
Keep in contact with The Thaiger by following our
Facebook page
.