Phuket a haven for addicts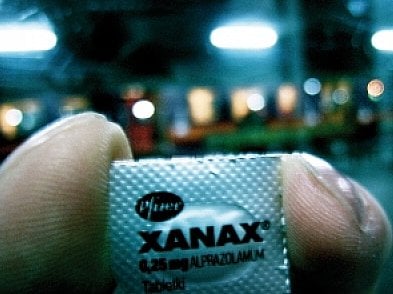 PHUKET: Although illegal, over-the-counter sale and purchase of benzodiazepine derivative drug like diezapam (Valium) and alprazolam (Xanax) is common in Thailand, and is even tacitly accepted by many local authorities. However the practice exposes buyers to health risks including addiction or overdose.
Last year, a high-ranking source in the Phuket Public Health Office (PPHO) admitted to The Gazette that his department permitted pharmacies to sell prescription drugs over the counter, despite the fact that it is prohibited under Thailand's Psychotropic Substances Act of 1974, which outlaws the possession of 'Schedule IV' drugs without a prescription.
"In Phuket we're not so strict as this is a tourist place," he said. "We grant permission to pharmacies to sell the drugs, but they need to report to the PPHO first." This attitude has led to Thailand becoming a prescription drug haven of sorts, where people are able to self-medicate, without being prescribed proper dosages or having the risks explained. Many tourists also buy in bulk and smuggle drugs into countries where laws are more seriously enforced.
Mr Peter Davison, Manager of International Services at Phuket International Hospital, acknowledges this problem.
"You get gray areas in Thailand, where some medications which are restricted are still dispensed without following the law," he said. "But the requirement of a prescription is for the safety of the person taking the drug. It needs to be monitored by a doctor for things like side effects and addiction."
The lack of such monitoring has caused many a Phuket resident to fall into the downward spiral of drug addiction.
"We have treated people who had issues with being addicted to these drugs, there's no doubt about that," Mr Davison said.
One such person, who lives in Phuket but wishes to remain anonymous, experienced this first hand.
"At first I would only take them if I couldn't sleep, or was going on a long bus journey," she said, "but later it became a daily thing I did to deal with stress and anxiety."
Before she knew it, she had been taking Valium every day for six months. "I became completely reliant on it. If I didn't take it, I would be awake all night and have anxiety attacks," she said.
It was the widespread availability of Valium that kept her from breaking free of her dependence, she said.
"It is very easy to get them from the pharmacy, they don't ask any questions. I alternated between five pharmacies in Chalong every week to get bags of 10 pills of 10mg for just 100 baht. I never encountered any problems at all."
Eventually, she had to go back to her home country in order to wean herself off the pills. "I experienced withdrawals, I felt anxious and not myself. I also did not sleep at all for many weeks," she said.
But the self-imposed exile was worth it. "If I hadn't have gone back home and stayed here it would have been a lot harder because I just knew they were there – easy to get and cheap."
Aside from addiction, overdose can also be a potential issue. "Overdosing on Valium can be a big problem, because the dosage depends on how big your body is. For example, 10mg would be a large amount for a child whereas it wouldn't be a lot for an adult who weighs 100kg. On top of that, every individual body is different," Mr Davison explains.
The Phuket resident who struggled with Valium dependency was quick to point out that tolerance to the drug increases over time.
"After a while it was not having as much of an affect as it did in the beginning. There were times I took them and still couldn't sleep, so I had to take more."
"I think it can be very dangerous if people aren't aware of what they are taking – if they think that because they've got them from the pharmacy that means they can take five," she warns.
The availability of these drugs also keeps people from exploring other treatment options. "If you are using it to sleep or ease anxiety, maybe you should be looking at non-pharmaceutical options with assisting you sleep. There are other avenues, don't become reliant on using this medication," Mr Davison says.
The former addict agrees: "Now I eat healthily and exercise to cope with stress – and I feel a lot better than I did on the medication," she said.
— Alexandra Andersson

Join the conversation and have your say on Thailand news published on The Thaiger.
Thaiger Talk is our new Thaiger Community where you can join the discussion on everything happening in Thailand right now.
Please note that articles are not posted to the forum instantly and can take up to 20 min before being visible. Click for more information and the Thaiger Talk Guidelines.