Phuket Gardening: The ABCs of plant names
PHUKET: "A" is for arbitrary – which is what the articles that follow will inevitably be. How else to describe in the same breath, an array of plants as different as acalyph (also known as the red cat's tail) and the golden allamanda.
"A" also represents excellence, so I hope the ensuing choice of plants will reflect that principle. In fact one is instantly spoilt for choice: there are so many plants whose names begin with "A" that they will certainly exceed the scope of one article. And that is without taking account of annuals, a class of plant often under-represented in books on tropical gardening.
The reason for this lack is not hard to find: in temperate climes, many plants only last one year because of the harsh winters, or are taken up and cosseted after flowering to be re-planted the following spring. Clearly, in a climate where the mean temperature rarely drops below the mid-twenties, annuals are often classified as perennials, since they can last several years.
For instance, if you are lucky enough to cultivate geraniums (pelargoniums) successfully in Phuket, they will grow for years and produce large bushy clumps. On the other hand, the globe amaranth or gomphrena globosa, really is an herbaceous annual, even in the tropics, and will sprawl and look messy as it goes past its sell-by date. Better to get rid of the plant and sow again from seed. Nonetheless, with its dense magenta blooms, which last a long time and are often used in Thai floral displays, it is an annual I would not be without.
Other annuals you will encounter here include the helianthus brigade. Perhaps the largest and certainly the most spectacular of annuals, the seeds of sunflowers have long been used as a source of oil and as a delectable snack. It is occasionally grown here commercially, but its chief virtue for the gardener resides in its massive golden flower heads, which sit atop stalks that may be anything up to 14 feet in height. Sunflowers need a rich soil and plenty of water to give their considerable best. But they look dramatic at the back of flower beds or placed along a wall. And nowadays, there are cultivars in shades of red (moulin rouge) and other varieties with many-headed stems. Again easy to grow from seed.
The African marigold (tagetes) is another showy herbaceous annual. Again best grown from readily available packeted seed, tagetes comes in shades of gold, yellow, orange or even white. It has an upright habit, attractive, pinnate (herb-like leaves) and is an ideal bedding plant, since its crimped double blooms are produced more-or-less continually. The smaller French marigold was developed in France, but in fact all tagetes hail from the Americas. An additional bonus: they are said to deter insect pests including parasitic worms.
Like the African marigold, impatiens (or 'busy lizzie') is an annual that can straddle both temperate conditions and the hot-house environment of the tropics. Specimens grew happily in a sheltered spot in my London garden; suitably cosseted, they will thrive here too. At present, most garden centers have them on display in hanging baskets or pots, where their multicolored, daisy-like flowers – pink, white, purple and red – look very appealing. But the containers should not be allowed to dry out, for the plants will quickly wilt, nor should they be exposed to the full glare of the tropical sun. A naturalized variety, balsamina, with very fleshy stems, grows wild in Phuket. More upright than the cultivated safari varieties, it has purplish-pink or less commonly scarlet flowers.
Ah! We are still on the letter "A". Next week will be the turn of the shrubs and small trees.
Tip of the week – Leafy logic: The survival stakes
Leaves come in many shapes, forms and sizes. They are normally made up of a flat, ribbed blade, either narrow (ixora, bamboo) through to very broad versions (fan palm, alocasia), though there are many variations on this theme.
Most conventional leaves are broadly oval in shape (mango, allamanda) but some trees have needle-like leaves (casuarina, Norfolk island pine); others have frond-like foliage (foxtail palm) or fern-like leaves arranged as two rows of small leaflets along a central axis (cassia, delonix regia).
Leaves offer important clues to a plant's needs. They are the means whereby a plant transpires (a process akin to sweating), and loses water through its pores or stomata. This process is essential for the plant's growth and survival. These pores are mainly on the undersides of leaves.
If you have a question or a garden that you would like featured, you can email the author here.
Keep checking our online Phuket Lifestyle pages or join our Facebook fan page for regular gardening features and tips.
This article appears in the current (April 27-May 3, 2013) issue of the hard-copy Phuket Gazette newspaper, now on sale at newsstands throughout the island. Digital subscribers may download the full newspaper, this week and every week, by clicking here.
— Patrick Campbell
Want more from the Thaiger family?
📱 Download our app on Android or iOS for instant updates on your mobile
📧 Subscribe to our daily email newsletter
👍 Like/Follow us on Facebook
🔔 Subscribe to or Join our YouTube channel for daily video updates
Top 5 accounting firms in Thailand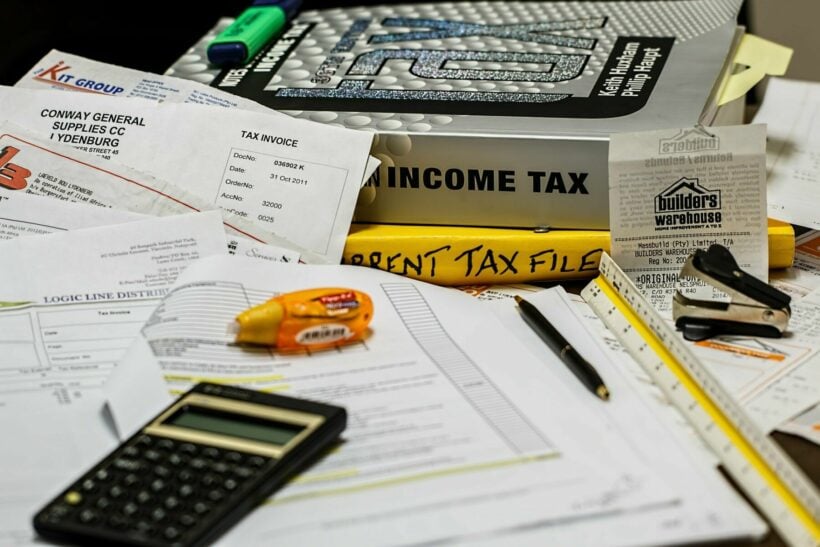 If you own a business in Thailand, there is one service you can't do without, which is accounting. Accounting, just like human resources (HR), plays a vital role in most businesses. Therefore, hiring an accounting firm can help your business grow and expand, even when your business is still small. In other words, if you want your business to become successful, you can't ignore the importance of accounting firms.
Accounting firms help you handle critical financial tasks, such as calculating your withholding TAX and VAT and completing your financial statements. In addition, they also ensure that you comply with Thai law. Therefore, it's only natural that you want the best accountant, someone you can trust, to do these tasks.
When talking about the best accounting companies, the first names that usually come to mind are the Big 4 – PwC, Ernst & Young, Deloitte, and KPMG. On the other hand, there are also numerous other main players in Thailand's accountancy field. Accounting companies are always in tough competition among themselves, so it can be hard to choose the best one. However, we have narrowed it down to the top 5 accounting companies in Thailand.
5 Best Accounting Firms in Thailand
Best of Thailand's accounting firms, listed below.
1. HLB Thailand
Previously known as BDO Thailand, HLB Thailand is one of the most reputable accounting firms in Thailand. It is an HLB International member, which is a global network of independent advisory and accounting firms. HLB International has hundreds of offices across 160 countries. In 2020, HLB International won 'Network of the Year' at the 2020 Digital Accountancy Awards. This award certainly drives up their reputation among those in needs of accounting services.
HLB Thailand expertise in audit and assurance, transfer pricing, and outsourcing. Their client base covers a wide variety of industries, such as telecommunications, manufacturing, constructions, and hospitality. Furthermore, they also offer service to real estate, healthcare, and not-for-profit industries. The firm is led by Co-Managing Partners Andrew Jackomos and Paul Ashburn. The firm's tax services in Thailand provide a combination of local attention and global capabilities. Furthermore, they also provide financial audit and risk assurance service.
Main Areas of Service: Advisory, Audit and Assurance, Tax.
Locations: Bangkok and Phuket.
BANGKOK: 14th Floor, CTI Tower 191/70-73 New Ratchadapisek Road Klongtoey, Bangkok 10110, Thailand.
PHUKET: 20/90 Moo 2, Thepkasattri Road T. Koh kaew, A. Muang, Phuket 83000, Thailand.
Website: https://www.hlbthai.com/
Contact Info: hlb@hlbthailand.com
BANGKOK: +66 (0)2 260 7290
PHUKET: +66 (0)2 260 7297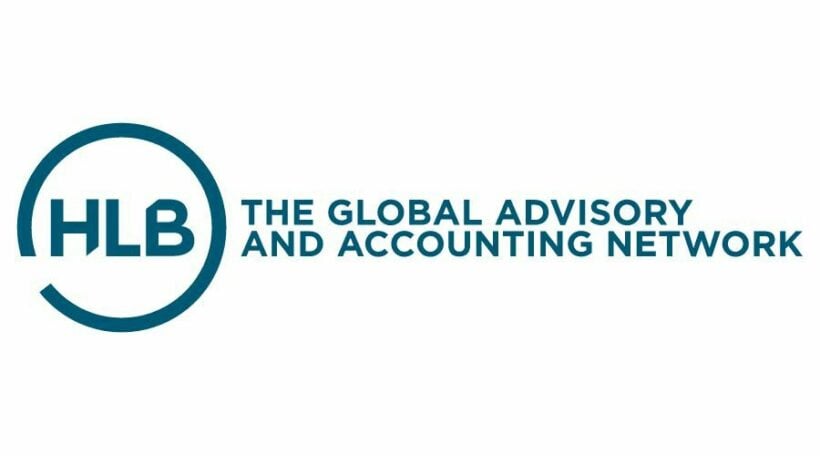 2. PKF Thailand
PKF Thailand is a member of PKF International's global family of legally independent firms with over 400 offices in 125 countries. Therefore, the firm is known to provide global solutions to its clients.
As one of the oldest accounting companies in Thailand, PKF Thailand has built its strong reputation for years. Today, it has successfully established itself among the leading accounting firms of choice for both international and local clients. This accounting firm is licensed by Thailand's SEC (Securities and Exchange Commission) to perform audits on public listed companies. PKF Thailand presents highly qualified international and local professionals, so they can help bridge the gap between international business and the Kingdom.
Headquartered in Bangkok, PKF Thailand has active branches on the Eastern Seaboard in Phuket, Hua Hin, Sri Racha, Pattaya, and U Tapao. Therefore, they can offer services to businesses around Thailand.
Main Areas of Service: Advisory, Audit and Assurance, Corporate Finance, Business Solutions, Tax, and Transaction Services.
Locations: Bangkok and Eastern Seabord.
BANGKOK: 28th Fl., Sathorn Square Office Tower, 98 North Sathorn Road, Silom, Bangrak, Bangkok 10500, Thailand.
EASTERN SEABOARD: 63/14-15 M.10, South Pattaya Road, Nongprue, Banglamung,
Chonburi 20150, Thailand.
Website: https://pkfthailand.asia/
Contact Info:
BANGKOK: thailand@pkf.com / +66 2 108 1591
EASTERN SEABOARD: esb.th@pkf.com / +66 38 195 252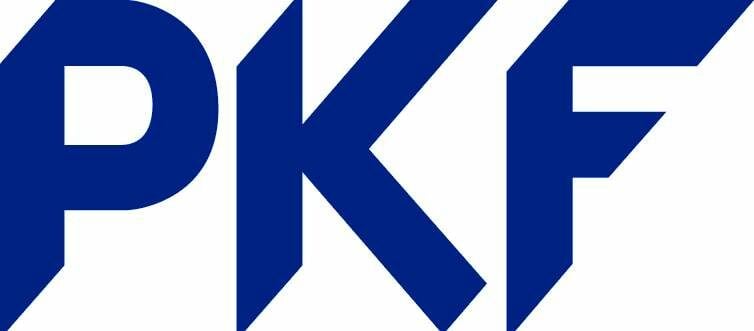 3. HUMANICA
HUMANICA is a business solutions provider in Thailand. They are pioneers in the HR and ERP industry in Thailand. However, they also offer finance and accounting services in the country. Their finance and accounting services are designed for companies who need to outsource tiresome office tasks. Moreover, they have provided accounting service and system advisor for SME businesses in various industries for over a decade. Their clients range from manufacturer and construction to trading, e-commerce, and services.
Located in Pathum Wan, Bangkok, HUMANICA is part of the Human Resources Consulting Services Industry. They provide accounting, finance, and taxation services. Their taxation services include value-added tax, withholding tax, and corporate income tax.
Main Areas of Service: Accounting, finance, and taxation.
Locations: 2 Soi Rongmuang 5, Rongmuang Rd., Rongmuang, Pathumwan, Bangkok, Thailand 10330.
Website: https://www.humanica.com/
Contact Info: sales@humanica.com / +66 2 636 6999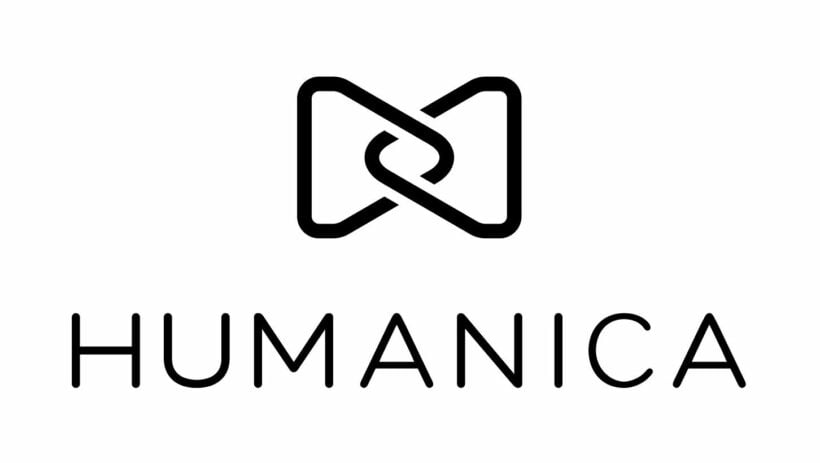 4. Mazars
Mazars is a French accounting, audit, and consulting group. This accounting firm set its foot in the Thai market for the first time in 2008. However, they are quick to establish a reputation of being one of the top accounting firms in the Kingdom.
Mazars boasts a multinational team, with its consultants consisting of Thai, British, German, Dutch, Indian, Korean, Japanese, and Australian nationals. As a result, they are among the leading companies in the country that provide accounting services globally. In addition to their accounting services, they also offer legal and consulting services for businesses across Thailand. Mazars is committed to helping their clients succeed. They understand and respect your business, so they will adapt their approach accordingly.
Main Areas of Service: Audit and assurance, financial advisory, tax, outsourcing, and international services.
Locations: Empire Tower, Tower 2, 12th Floor, South Sathorn Road, Bangkok 10120, Thailand.
Website: www.mazars.co.th
Contact Info: +66 2 670 1100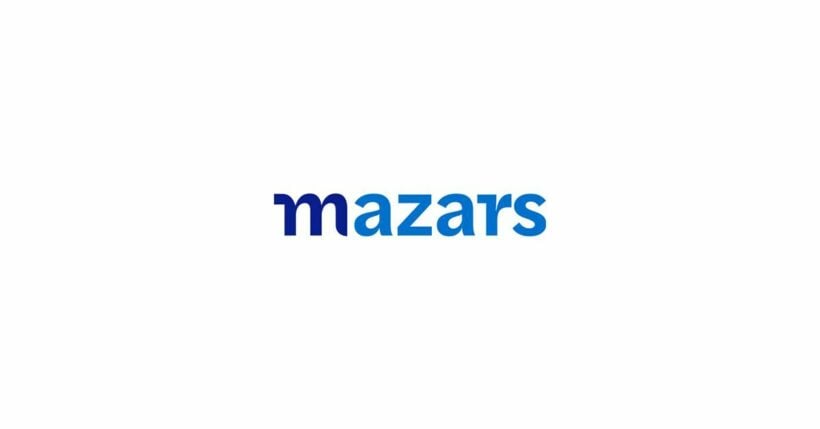 5. M&E (Thailand)
M&E (Thailand) Co., Ltd. is a German-Thai organization. It is a well-established accounting firm offering comprehensive services to a wide range of industries, such as manufacturing, IT, food and beverage, and payment gateway. As a result of their personal and individualized service, their client can focus on their business growth instead of dealing with the accounting department.
In addition to its excellent accounting service, M&E (Thailand) also provides company registration service and financial consultation. Thus, they can be considered as a one-stop solution for your business needs.
Main Areas of Service: Bookkeeping, taxation, and financial reports.
Locations: 159/40 Sermmit Tower 26th Floor, Room No. 2608 Sukhumvit Road (Asoke), Klongtoey Nua Wattana, Bangkok 10110, Thailand.
Website: www.mandethailand.com
Contact Info: info@mandethailand.com / +66 2 0461200

Being a lucrative market for businesses and foreign investments, it comes as no surprise Thailand is seeing the rise in accounting firms competition. With the number of businesses in needs of accounting services, the competition for accounting firms in the country seems to never end.
Want more from the Thaiger family?
📱 Download our app on Android or iOS for instant updates on your mobile
📧 Subscribe to our daily email newsletter
👍 Like/Follow us on Facebook
🔔 Subscribe to or Join our YouTube channel for daily video updates
Cooking food at home more? Most Thais are during Covid-19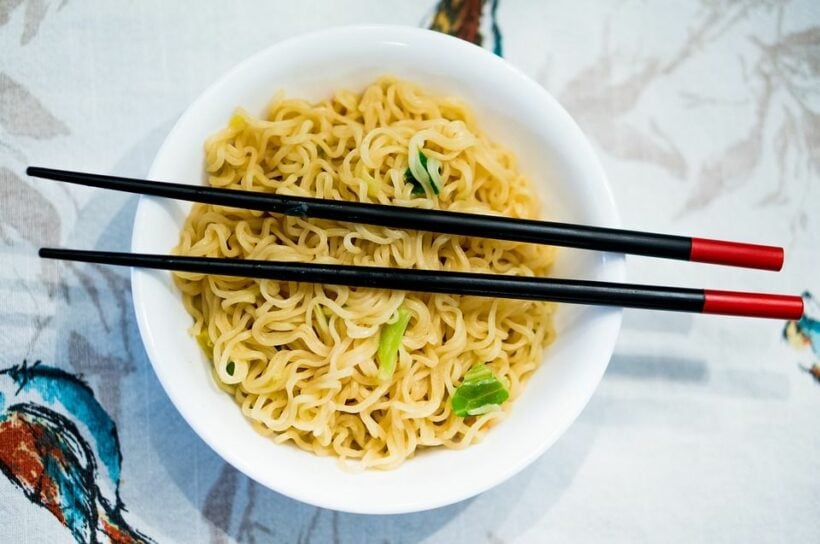 Are you an excellent chef? Did Covid-19 force you to learn how to cook food? Or maybe it caused you to pay closer attention to how healthy, how clean, and how well packaged your food is? A new Suan Dusit Poll found that Thai people are eating healthier and eating at home as a result of the Covid-19 pandemic. The poll, conducted last week by Suan Dusit Rakabhat University, asked 1,192 people about their eating habits.
The poll found that nearly 76% of people were cooking at home more often and 71% responded that since Covid-19 they have paid more attention to the importance of food. Only 3% said they pay less attention to their eating since the Coronavirus outbreak.
Most of the poll answers aren't too surprising, with lockdowns forcing more home meals, and fear of a contagious virus creating more awareness of hygiene practices. Nearly 48% of those polled believed that healthy eating helped against the Coronavirus while 38% were unsure. Nearly 50% were interested in knowing about foods that could build a Covid-19 resistance.
55% though herbs helped strengthen Coronavirus resistance, while Pad Ka Phrao, ginger, tom yam soup and kaeng som maroom (a sour moringa soup) were also mentioned favourably (51%, 49%, 43% and 32% respectively).
60% of those surveyed said they were choosing more healthy food, and 56% paid closer attention to the importance of food packaging. Somewhat surprisingly, 39% of respondents said they were spending more on food during the pandemic, about 37% said the amount was unchanged, and nearly 24% spent less money.
Food spending in Bangkok averaged 268 baht a day, while other provinces averaged 207 baht, creating a national daily food spending average of about 227 baht.
So how do Thaiger readers compare? What are you spending on food – more or less? Are you eating healthier? Are you dining out less? Perhaps some have become experts at cooking the #1 food in the world? Any recommendations for superfoods that ward off Covid-19?
The Thaiger looks forward to your responses in the comments on this story.
SOURCE:Bangkok Post
Want more from the Thaiger family?
📱 Download our app on Android or iOS for instant updates on your mobile
📧 Subscribe to our daily email newsletter
👍 Like/Follow us on Facebook
🔔 Subscribe to or Join our YouTube channel for daily video updates
'One Night In Bangkok', an unlikely hit about a bygone era in Thailand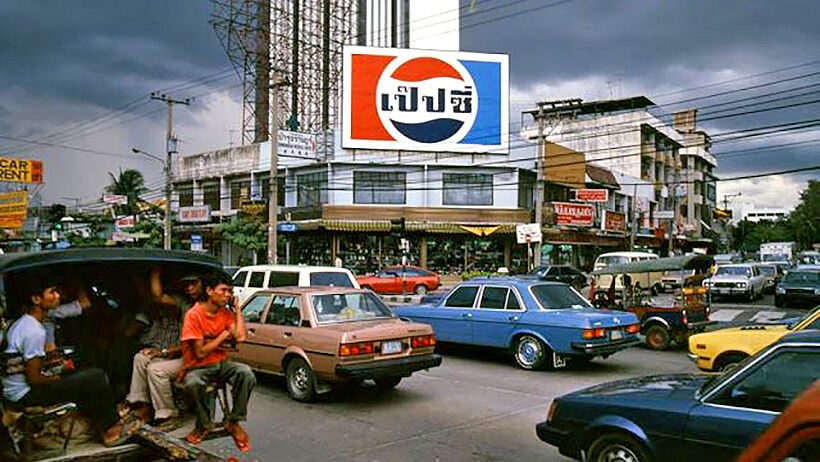 "One night in Bangkok and the world's your oyster
The bars are temples but the pearls ain't free"
When 'One Night In Bangkok' was released in 1984 it was an unlikely hit. It was the opening song from a (at the time) little-known stage pop-opera called 'Chess'. The song made Number 1 in South Africa, West Germany, Switzerland and Australia, and Number 3 in Canada and the US. It has remained a staple of Classic 80s Hit radio ever since. Have a listen (below).
The musical was the first outing for the two 'Bs' in ABBA – Benny Andersson and Bjoern Ulvaeus. Their pop grooves had made ABBA one of the most famous music groups in the world between 1973 and 1982 with a string of hits including 20 singles in the Billboard Top 100 from 8 albums, etc, etc. The lyrics of the song were penned by Tim Rice (Jesus Christ Superstar, Evita, Joseph and his amazing technicolour dreamcoat, Aladdin, The Lion King, Beauty and the Beast).
In the opening song of 'Chess', the American chess champion Freddie Trumper gets ready for a chess game with his Russian counterpart. He ridicules Bangkok's 'pleasures' and tourist attractions – the Chao Phraya River ("muddy old river"), Wat Pho ("reclining Buddha"), and the red-light distractions. The choruses are more complimentary about Bangkok's well-documented excesses.
Thailand's ladyboys feature too… "You'll find a god in every golden cloister, And if you're lucky then the god's a she". And the famous Oriental Hotel (these days a little less 'oriental') is mentioned where girls are "set up in the Somerset Maugham suite". But the singer says he isn't interested… "I get my kicks above the waistline, sunshine."
At the time the sarcasm of the song didn't go down well with the Thai Mass Communications Organisation (now the NBTC) issuing a ban on the song in 1985, saying its lyrics "cause misunderstanding about Thai society and show disrespect towards Buddhism", a line still trotted out when Instagrammers and vloggers shoot in front of Thai temples dressed in a flimsy singlets and short shorts.
37 years later the song still paints a picture of a contrasting 'oriental' city alive with lights (including red lights), colour, pungent smells, culture and a vivid history.
We're not sure if the ban was ever lifted but I hear the song played on Thai stations from time to time. At the time, when Bangkok was less on the tourist map than now, the song was a lone reference point for westerners.
How does it stand up 37 years after becoming a world-wide hit? Leave your comments below..
One Night In Bangkok
Bangkok, Oriental setting
And the city don't know that the city is getting
The creme de la creme of the chess world
In a show with everything but Yul Brynner (referring to the actor's starring role as the King of Siam in 'The King and I')
Time flies, doesn't seem a minute
Since the Tirolean spa had the chess boys in it
All change don't you know that when you
Play at this level there's no ordinary venue
It's Iceland or the Philippines or Hastings or,
Or this place!
One night in Bangkok and the world's your oyster
The bars are temples but the pearls ain't free
You'll find a god in every golden cloister
And if you're lucky then the god's a she
I can feel an angel sliding up to me
One town's very like another
When your head's down over your pieces, brother
It's a drag, it's a bore, it's really such a pity
To be looking at the board, not looking at the city
Whaddya mean?
Ya seen one crowded, polluted, stinking town
Tea, girls, warm, sweet
Some are set up in the Somerset Maugham suite
Get thai'd, you're talking to a tourist
Whose every move's among the purest
I get my kicks above the waistline, sunshine
One night in Bangkok makes a hard man humble
Not much between despair and ecstasy
One night in Bangkok and the tough guys tumble
Can't be too careful with your company
I can feel the devil walking next to me
Siam's gonna be the witness
To the ultimate test of cerebral fitness
This grips me more than would a
Muddy old river or reclining Buddha
And thank God I'm only watching the game… controlling it
I don't see you guys rating
The kind of mate I'm contemplating
I'd let you watch, I would invite you
But the queens we use would not excite you
So you better go back to your bars, your temples
Your massage parlours
One night in Bangkok and the world's your oyster
The bars are temples but the pearls ain't free
You'll find a god in every golden cloister
A little flesh, a little history
I can feel an angel sliding up to me
One night in Bangkok makes a hard man humble
Not much between despair and ecstasy
One night in Bangkok and the tough guys tumble
Can't be too careful with your company
I can feel the devil walking next to me
Songwriters: Tim Rice / Benny Goran Bror Andersson / Bjoern K. Ulvaeus
Want more from the Thaiger family?
📱 Download our app on Android or iOS for instant updates on your mobile
📧 Subscribe to our daily email newsletter
👍 Like/Follow us on Facebook
🔔 Subscribe to or Join our YouTube channel for daily video updates