Phuket Books: A life of crime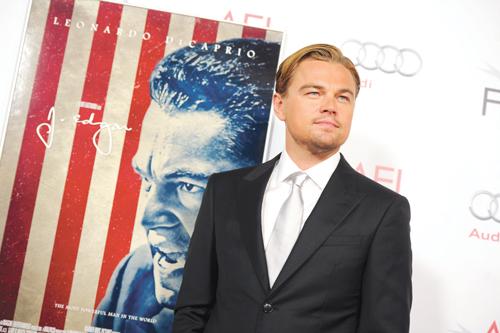 PHUKET: Dennis Lehane has written ten crime novels and the best of them – Mystic River, Shutter Island, Gone, Baby, Gone – have been made into superlative movies. His turf is Boston, specifically its tough Irish neighborhoods.
His new novel, Live by Night (Little, Brown, New York, 2012, 403pp), opens brilliantly:
"Some years later, on a tugboat in the Gulf of Mexico, Joe Coughlin's feet were placed in a tub of cement. Twelve gunmen stood waiting until they got far enough out to throw him overboard… And it occurred to him that almost everything of note that had ever happened in his life – good or bad – had been set in motion the morning he first crossed paths with Emma Gould."
This is not so much a crime novel as a love story. In 1926, 20-year-old Joe Coughlin robs a poker game in the back room of a speakeasy and is confronted by the fearless, saucy, sardonic barmaid Emma Gould. She would prove the first great love of his life.
The problem is that she is the girlfriend of the speakeasy's owner, crime boss Albert White, who would soon knock off his own crime boss, Tim Hickey, and take charge of his rackets: bars, distilleries, brothels, gambling dens. Coughlin doesn't care, nor does Emma Gould. They are besotted with each other.
Then things fall apart. Coughlin is betrayed in a botched bank robbery that results in the deaths of three cops. Badly beaten by White and his goons, and again by his own father Police Superintendent Thomas Coughlin and fellow cops for being a cop killer, he is then sent to prison. Emma Gould is abducted and presumed drowned, though Coughlin refuses to believe that she is dead.
In Charlestown Penitentiary, Coughlin is forced to maim two inmates in self-defense and is finally befriended by an elderly con who appears harmless but turns out to be Maso Pescatore, yet another crime boss, with designs on Albert White's empire. War erupts between the two factions in prison. Coughlin becomes Pescatore's right hand man and when the Mafia don is released from prison, follows him out into the world soon afterward.
Now the novel, surprisingly, shifts to Tampa, Florida, the cigar capital of America, a mosaic of Cubans, Italians, Spaniards and a racist white upper class. For a 25 per cent cut, Coughlin takes over Pescatore's operations. He needs rum from the Cubans. The Cubans need guns for their revolution against dictator Machado Morales. Coughlin can get them the guns, though he'll have to take on the US Navy to do it.
Graciela Corrales, a cigar roller, is the leader of the conspiracy. If they pull off the theft of guns, she notes, Coughlin will control the flow of rum and "Your arrogance will reach new heights then."
"Well," Joe said, "one can hope."
Later, they argue over their respective causes, revolution for her, rum for him. He thinks the revolutionaries are noble but:
"I've got nothing against noble people, I've just noticed that they rarely live past forty."
"Neither do gangsters."
"True," he said, "but we eat in better restaurants."
They become lovers, against all the prejudices of the day. A Mafia goon asks Coughlin if his wife is a nigger or a spic.
"Both," he replies calmly.
Coughlin likes to think of himself as an outlaw rather than a gangster. He defies Maso Pescatore's order to kill some of his rivals, including a young evangelist who embarks upon a crusade against his rum empire. He's easy with his profits too, passing them onto the Tampa community through Graciela.
There are still wars to be fought, though, first against Albert White and then against Maso Pescatore who wants to pass on the Florida operation to his
dim-witted son.
There's an idyll at the end in Cuba, with Coughlin and Graciela presiding over a tobacco plantation that feeds the nearby village while building a baseball diamond for the local kids and taking them to their first movie.
But all their good works only lead to tragedy and a final melancholic epilogue.
Dennis Lehane has developed into a masterful writer, approaching the level of the great Elmore Leonard. And he's only 45.
Dennis Lehane latest novel, Live by Night, is available for download for the kindle from Amazon (click here), or by order through the main bookshops in Phuket.
— James Eckardt

Join the conversation and have your say on Thailand news published on The Thaiger.
Thaiger Talk is our new Thaiger Community where you can join the discussion on everything happening in Thailand right now.
Please note that articles are not posted to the forum instantly and can take up to 20 min before being visible. Click for more information and the Thaiger Talk Guidelines.