Light me up! Like the human animal that I am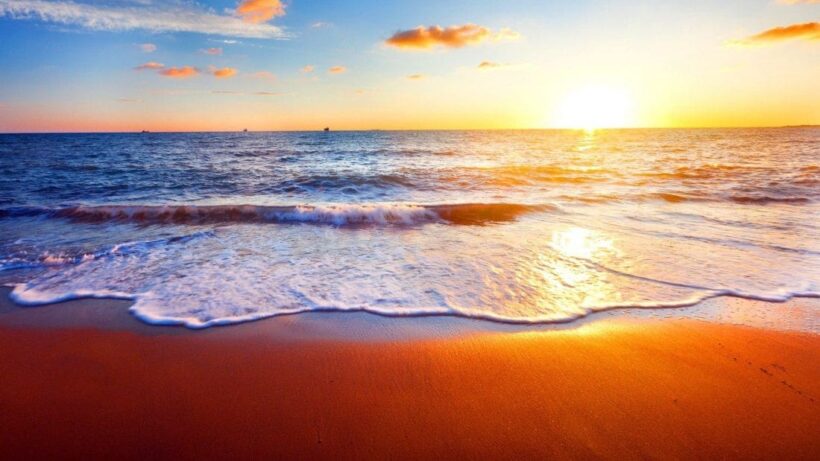 by Hayden Rhodes @ Healthy Richuals
Sunlight is one of the best medicines for your brain and body
Think of it like this…
The light bulb has been around since 1879. In other words, human beings have only benefited from this invention for 140 years. (Give or take) Prior to that, our main source of bright light was from the sun or moon.
For the most part of human history we woke up with the sun, played under the sun's rays all day long and slowed down when the sun dipped over the horizon.
That went on for, like… tens of thousands of years.
Human beings are animals
Years later, we know that humans have the same number of genes as a worm and our DNA is 99% the same as a chimpanzee. We are biological creatures that evolved on this planet, like every other animal on earth.
Other animals however, live in accordance with natural rhythms dished out by mother nature. They accept the cycles of the sun and moon and naturally adhere to the laws of nature. Owls hunt at night, bears hibernate in winter, cows like to eat grass during the day.
Human beings on the other hand, want to ignore the rhythms of big mother nature. We want to use our intelligence to 'hack' natural laws, ignoring the wisdom of our ancestors. After all, what is wrong with looking at technological screens late at night and working under artificial lights all day long? We are intelligent human animals – we can ignore silly laws!
Wrong. Things will go very wrong
Look around the planet right now. Depression rising. Anxiety out of every orifice. Low energy, over weight, over burdened animals on every continent. One of the main reasons for this lack of vitality is living out of sync with natural rhythms and not enough real sunlight on a daily basis.
You see nature is a part of us and we are a part of nature. Real sunlight in our eyes and on our skin is a vital part of being a healthy human animal.
Planet earth allowed us to exist and thrive – sure – having a big brain helped, yet we must use that intelligent brain and wake up! We evolved as animals intimately connected with an incredible planet. A planet by the way, that provides everything we require for survival.
For the sake of ourselves and our children lets get back in sync with nature like we did for hundreds of thousands of years and regain our mental, physical, emotional and spiritual well-being.
Try naked sunbathing on sunset 🙂 Pass it on.
You can hear Hayden with more pearls of wisdom every morning around 8.15am on The Thaiger 102.75 FM.

Hayden Rhodes, Club Manager RPM Health Club, Phuket, Master Performance Coach & International Wellness Speaker
Follow Hayden Rhodes on Instagram and Facebook at HealthyRichuals.
Keep in contact with The Thaiger by following our
Facebook page
.
Thousands of people have been travelling between provinces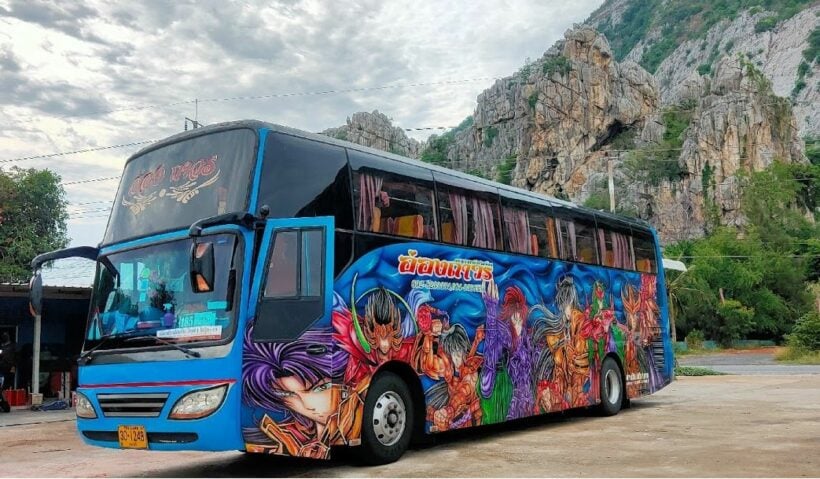 … but not quite as many as before, so far. The Director General of the Department of Land Transport says that more people have been using the inter-provincial buses services after the government recently easing Thailands' lock down situation.
He says…
"Although some long distance services are still not in operation to comply with the night time curfew, many inter-provincial routes of around 300 kilometres are open and have seen many commuters."
"The department will gradually add buses to facilitate increased use and maintain social distancing."
The department has announced that there were just under a million passengers per day using public buses running between Bangkok and nearby provinces from March 1-25, (the period before the State of Emergency).
141,240 passengers per day taking buses between the capital and other provinces,
9,128 using buses between provinces,
2,379 using buses within a province.
Reports have revealed that after the emergency was effective across the nation from March 26 to May 1, there was a decrease in the number of passengers with 472,210 passengers per day travelling from Bangkok to surrounding provinces, 4,090 from the capital to other provinces, 5,612 on inter-provincial routes and 2,156 passengers between provinces.
After the lockdown was eased on May 2 up to today, the number of passengers has increased to 508,490 per day travelling from Bangkok to surrounding provinces, 6,000 from Bangkok to other provinces, 9,020 on inter-provincial routes and 4,020 passengers between provinces.
SOURCE: Nation Thailand
Keep in contact with The Thaiger by following our
Facebook page
.
Udon Thani temple blaze claims abbot's life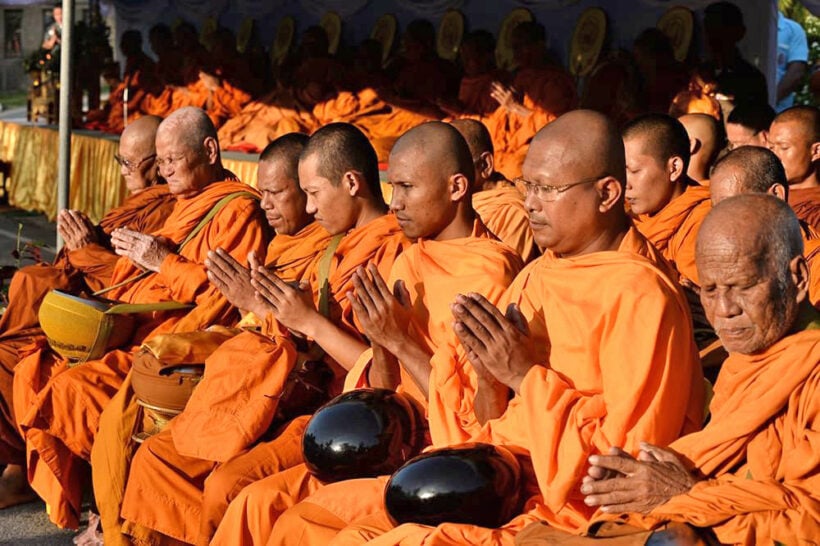 A famous forest temple in Issan's Udon Thani province caught fire yesterday, claiming the life of its abbot. The temple has long been associated with the late Maha Bua Yannasampanno, thought by many of his followers to be an Arahant (someone who has attained Enlightenment) and a master in the Thai Forest Tradition.
75 year old Phra Ajarn Sudjai Thanthamano had served as the abbot of Wat Kesornsilakul, popularly known as Wat Pa Ban Tad, since the death of the Maha Bua in 2011.
Police were notified of the blaze at 1:37pm. Firefighters arrived at the scene to find flames engulfing the abbot's living quarters. Monks, novices and citizens were trying to put out the flames and rescue the abbot, who was trapped inside.
The fire brigade sprayed water to control the flames. When the blaze subsided, monks rushed to bring the injured abbot out. He was taken to a van and rushed to Udon Thani Hospital but died on the way. The van then took his body back to the temple.
Although it destroyed the abbot's quarters, firefighters were able to control the blaze before it could spread to any other areas of the temple. Police cordoned off the area pending the collection of forensic evidence, as followers began arriving at the temple after hearing of the abbot's passing.
SOURCE: Bangkok Post
Keep in contact with The Thaiger by following our
Facebook page
.
Thailand's property market set to experience brokerage megashift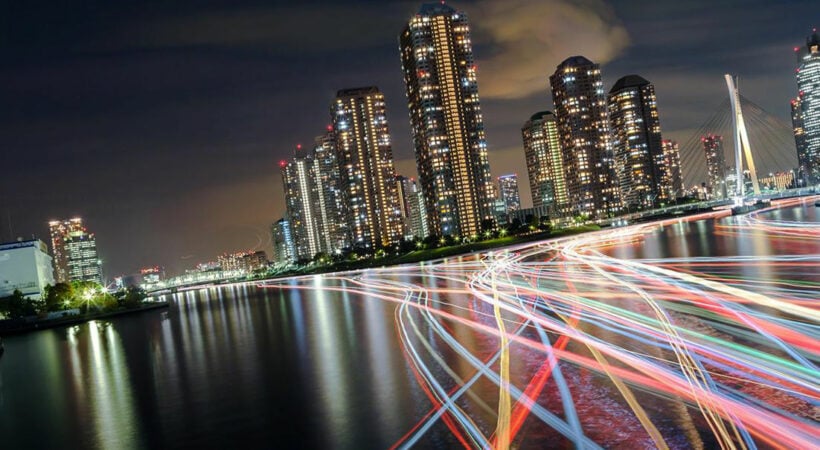 by Bill Barnett
It's clear that Thailand's real estate sector is expected to undergo a megashift as a result of the Covid-19 pandemic and search for a 'new normal', if that's even possible. That said, one of the country's leading PropTech groups FazWaz says the crisis has only accelerated dynamic charges to the sector that have been bubbling to the surface over the past two years.
"Big data and virtual seamless transactions are recurring trends whose time has come", according to FazWaz CEO Brennan Campbell.
"The current crisis has created a great wall between property buyers and sellers can easily be demolished through a complete overhaul of the legacy brokerage transaction process. "
FazWaz, who are a PropTech start-up under Thailand's BOI (Board of Investment) technology development platform has methodically pursued an enhanced big data platform by focusing on creating a forward-looking property transaction model. 
Over the next few months the next domino to fall is a new FazWaz product using online data to create dynamic property valuation, which can be used by financial institutions, developers and prospective buyers in obtaining real-time appraisals. 
Commenting on the new business model Campbell says that it's time for reality to bite.
"The old method of real estate valuation in Thailand, that requires an arduous paper chase, walking around neighbourhoods, staring at 'for sale signs', and looking back versus looking forward, makes zero sense." 
Big data allows FazWaz to understand dynamic demonstrated trends 24/7 and uses algorithms that can predict future values. Thailand's shifting property landscape is seeing lines blur between primary and secondary sales. This is magnified even more, given both rely on market valuations as a lever for transactions. A recent FazWaz deep dive into the Phuket real estate sector showed a market value of properties for sale in excess of 100 billion baht.
Lessons learned in the current crisis, that is moving away from traditional brokerage, has prospective buyers taking virtual tours of property (VR) instead of going to show units. VDR (virtual data room) is also becoming a new standard in the transaction process. It has been accelerated into the due diligence process by sheer necessity. Add in the use of big data for AVM (automated valuation model) property valuations is clearly a more accurate methodology given emerging market volatility. 
As Thailand's property sector goes into reopening mode, and the long journey towards recovery, Campbell weighs in with "the new path is one that the industry has not been on before, big data doesn't sleep, nor do disruptors to the sector. Ultimately PropTech will change the sector in ways you cannot even imagine today."
Keep in contact with The Thaiger by following our
Facebook page
.