Light me up! Like the human animal that I am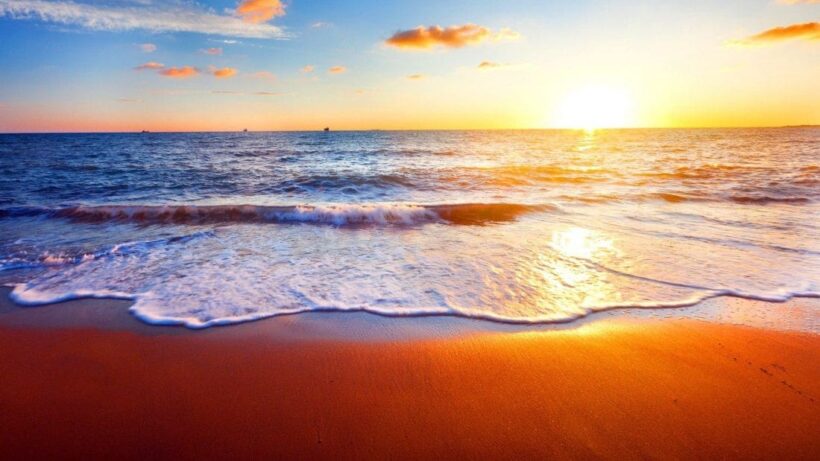 by Hayden Rhodes @ Healthy Richuals
Sunlight is one of the best medicines for your brain and body
Think of it like this…
The light bulb has been around since 1879. In other words, human beings have only benefited from this invention for 140 years. (Give or take) Prior to that, our main source of bright light was from the sun or moon.
For the most part of human history we woke up with the sun, played under the sun's rays all day long and slowed down when the sun dipped over the horizon.
That went on for, like… tens of thousands of years.
Human beings are animals
Years later, we know that humans have the same number of genes as a worm and our DNA is 99% the same as a chimpanzee. We are biological creatures that evolved on this planet, like every other animal on earth.
Other animals however, live in accordance with natural rhythms dished out by mother nature. They accept the cycles of the sun and moon and naturally adhere to the laws of nature. Owls hunt at night, bears hibernate in winter, cows like to eat grass during the day.
Human beings on the other hand, want to ignore the rhythms of big mother nature. We want to use our intelligence to 'hack' natural laws, ignoring the wisdom of our ancestors. After all, what is wrong with looking at technological screens late at night and working under artificial lights all day long? We are intelligent human animals – we can ignore silly laws!
Wrong. Things will go very wrong
Look around the planet right now. Depression rising. Anxiety out of every orifice. Low energy, over weight, over burdened animals on every continent. One of the main reasons for this lack of vitality is living out of sync with natural rhythms and not enough real sunlight on a daily basis.
You see nature is a part of us and we are a part of nature. Real sunlight in our eyes and on our skin is a vital part of being a healthy human animal.
Planet earth allowed us to exist and thrive – sure – having a big brain helped, yet we must use that intelligent brain and wake up! We evolved as animals intimately connected with an incredible planet. A planet by the way, that provides everything we require for survival.
For the sake of ourselves and our children lets get back in sync with nature like we did for hundreds of thousands of years and regain our mental, physical, emotional and spiritual well-being.
Try naked sunbathing on sunset 🙂 Pass it on.
You can hear Hayden with more pearls of wisdom every morning around 8.15am on The Thaiger 102.75 FM.

Hayden Rhodes, Club Manager RPM Health Club, Phuket, Master Performance Coach & International Wellness Speaker
Follow Hayden Rhodes on Instagram and Facebook at HealthyRichuals.


Are you considering a medical procedure abroad? With Thaiger Medical you can research hospitals and doctors, choose a destination in Thailand or abroad, and book an appointment today.
Average hotel prices drop in Thailand in 2018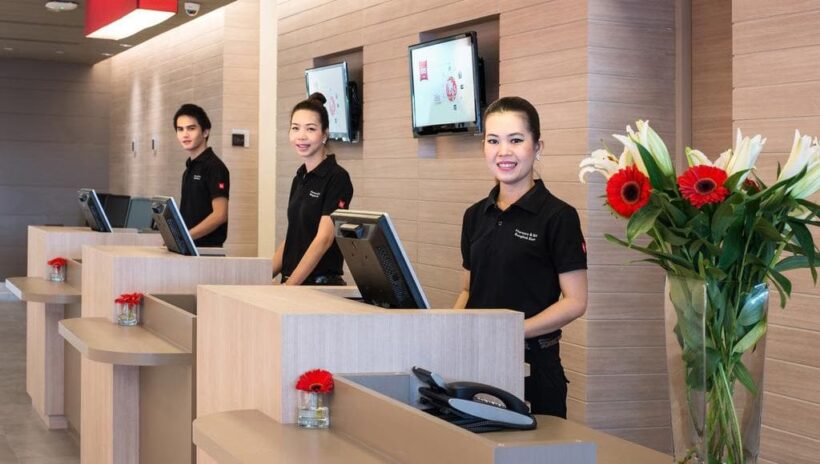 The latest Hotel Price Index (HPI) released by Hotels.com reveals no sign of a slowdown for the global travel industry. Prices are up for overnight accommodation by 3% globally in 2018 across every regional index, except for the Pacific region, including Thailand.
Hotel.com has 85 websites in 34 languages, and lists over 325,000 hotels in approximately 19,000 locations. Its inventory includes hotels and B&Bs, and some condos and other types of commercial lodging.
Travellers to and around Thailand paid an average price of 1,720 baht a night for their domestic accommodation last year, a 7% drop compared to 2017, and paid the same average price of 4,437 baht a night for international accommodation in both 2018 and 2017.
The growth in travel comes despite global uncertainties including Brexit, California wildfires, South African drought and Japanese earthquakes. Travellers also showed resilience and renewed confidence in destinations touched by unrest: Paris, Egypt, Turkey; regions experiencing currency fluctuation: South America; and areas affected by natural disaster: North America.
Despite the overall growth in global accommodation prices, average prices paid for domestic accommodation in Thailand have decreased, with average prices for international beds remaining stable.
SOURCE: The Nation | Hotel.com
Third runway for BKK Suvarnabhumi Airport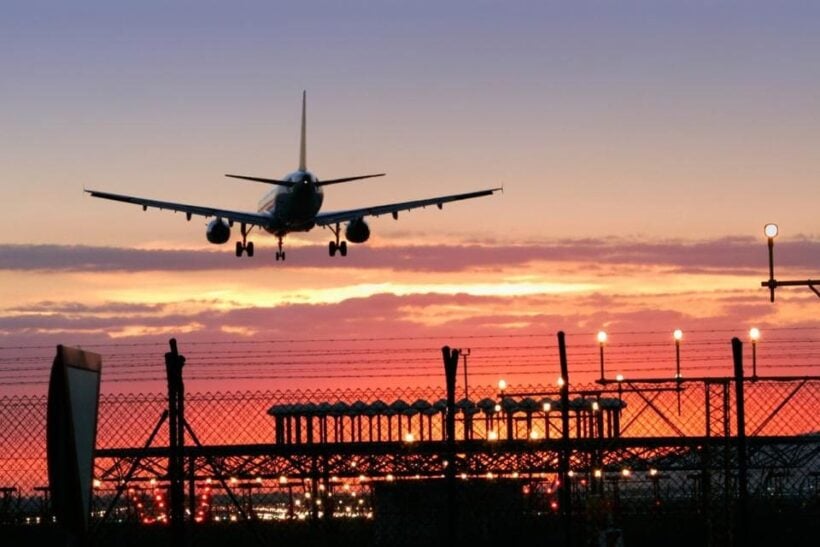 The Thai cabinet yesterday approved the construction of a third runway at Suvarnabhumi International Airport as part of the country's ambition to become the aviation hub of ASEAN.
The 21.7 billion baht project will increase the combined capacity of Suvarnabhumi international airport's runways to 94 arrivals and departures per hour from the current 64, said Lt-Gen Weerachon Sukonthapatipak, deputy government spokesman.
Suvarnabhumi Airport (aka. BKK) was opened in 2006 as Bangkok's second airport. Initially it replaced the tired Don Mueang Airport but Don Mueang was later revamped as a low-coast airport to service the growing traffic demands.
Meanwhile Suvarnabhumi Airport was, and still is, operating above its designed capacity. An earlier bid to build a third terminal has been mired in controversy and is currently shelved pending a new brief from Airports of Thailand with a new round of design bids called for in the future.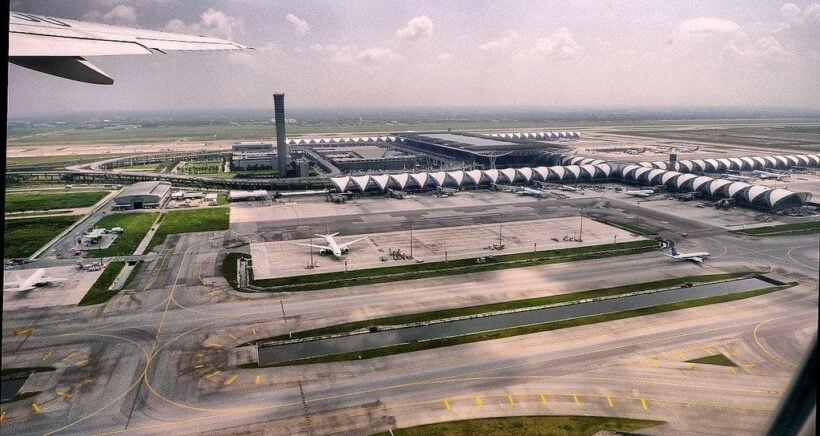 Patong's trash hero rewarded for collecting garbage in filthy canal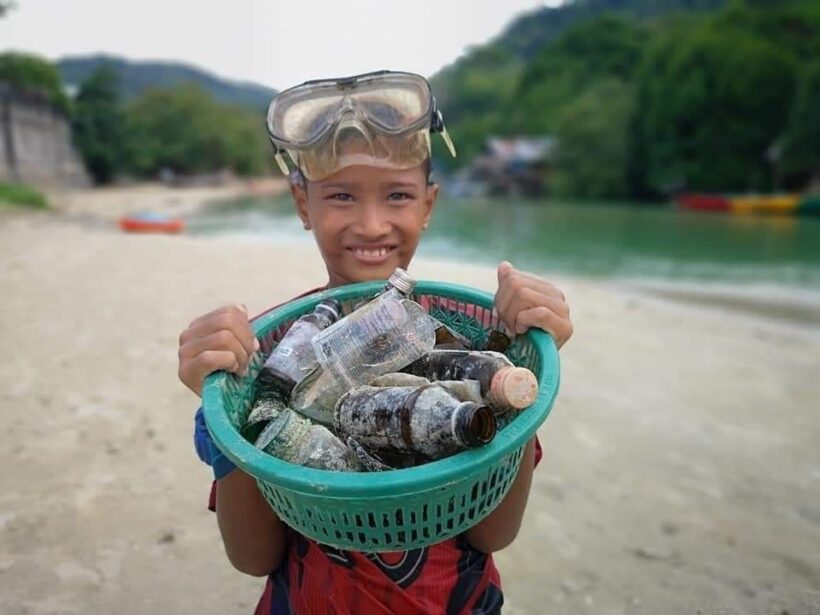 PHOTOS: Patong Police / Theeraphong Penmit / Newshawk Phuket
A Phuket boy has been rewarded after setting an excellent example for the rest of the Patong community.
8 year old Kosin Ta-ngam, who is studying at Sai Nam Yen School in Patong in Pratom Suksa Three, has been collecting garbage in the filthy Pak Bang Canal and along Patong Beach since the beginning of this year.
He lives with his grandmother and other relatives. His grandmother has been looking after Kosin since he was 10 months old.
A certificate, scholarship and life vest have been awarded to Kosin by the Patong Police Chief Col Anothai Jindamanee for displaying excellent citizen for the community as a youth volunteer and being an active part of keeping the city clean.
The Pak Bang Canal, running through the back of Patong into Patong Bay, has been a dark, dirty mess for decades. Many promises have been made to clean it up but it remains a disgraceful waterway flowing through Phuket's main tourist town.
The tiny eight year old seems to be able to achieve a lot more than the local municipality with all their money and machinery.
Kosin, you are the Thaiger hero for today and we salute you!