Light me up! Like the human animal that I am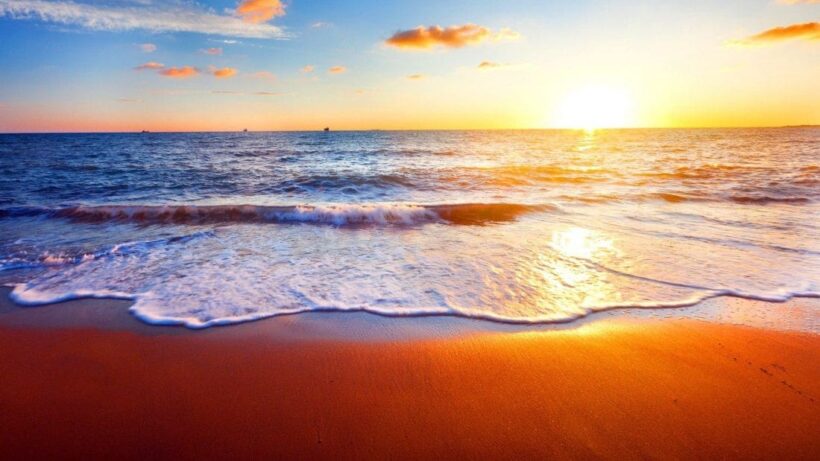 by Hayden Rhodes @ Healthy Richuals
Sunlight is one of the best medicines for your brain and body
Think of it like this…
The light bulb has been around since 1879. In other words, human beings have only benefited from this invention for 140 years. (Give or take) Prior to that, our main source of bright light was from the sun or moon.
For the most part of human history we woke up with the sun, played under the sun's rays all day long and slowed down when the sun dipped over the horizon.
That went on for, like… tens of thousands of years.
Human beings are animals
Years later, we know that humans have the same number of genes as a worm and our DNA is 99% the same as a chimpanzee. We are biological creatures that evolved on this planet, like every other animal on earth.
Other animals however, live in accordance with natural rhythms dished out by mother nature. They accept the cycles of the sun and moon and naturally adhere to the laws of nature. Owls hunt at night, bears hibernate in winter, cows like to eat grass during the day.
Human beings on the other hand, want to ignore the rhythms of big mother nature. We want to use our intelligence to 'hack' natural laws, ignoring the wisdom of our ancestors. After all, what is wrong with looking at technological screens late at night and working under artificial lights all day long? We are intelligent human animals – we can ignore silly laws!
Wrong. Things will go very wrong
Look around the planet right now. Depression rising. Anxiety out of every orifice. Low energy, over weight, over burdened animals on every continent. One of the main reasons for this lack of vitality is living out of sync with natural rhythms and not enough real sunlight on a daily basis.
You see nature is a part of us and we are a part of nature. Real sunlight in our eyes and on our skin is a vital part of being a healthy human animal.
Planet earth allowed us to exist and thrive – sure – having a big brain helped, yet we must use that intelligent brain and wake up! We evolved as animals intimately connected with an incredible planet. A planet by the way, that provides everything we require for survival.
For the sake of ourselves and our children lets get back in sync with nature like we did for hundreds of thousands of years and regain our mental, physical, emotional and spiritual well-being.
Try naked sunbathing on sunset 🙂 Pass it on.
You can hear Hayden with more pearls of wisdom every morning around 8.15am on The Thaiger 102.75 FM.

Hayden Rhodes, Club Manager RPM Health Club, Phuket, Master Performance Coach & International Wellness Speaker
Follow Hayden Rhodes on Instagram and Facebook at HealthyRichuals.


Are you considering a medical procedure abroad? With Thaiger Medical you can research hospitals and doctors, choose a destination in Thailand or abroad, and book an appointment today.
"Self-myofascial release" – what is foam rolling?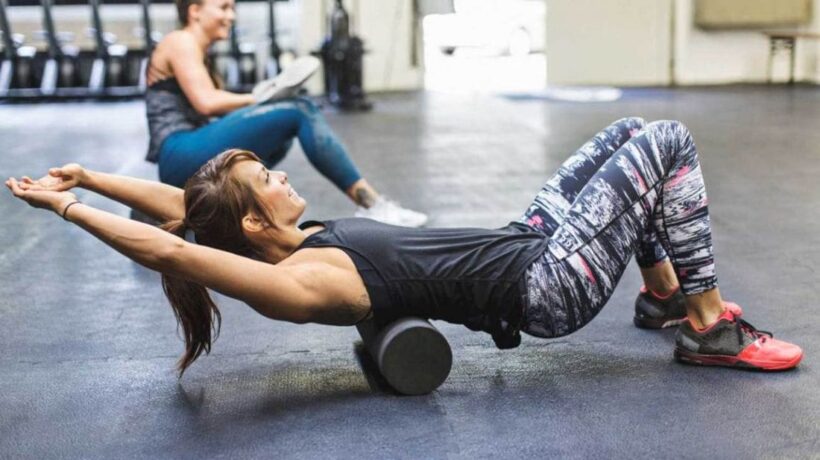 by Krix Luther
The word is out about self-myofascial release – foam rolling – and, no, Thailand people, this doesn't have to do with a 'soapy' or 'happy-endings'.
So what is foam rolling you ask? Well, it was once a secretive technique used by professional coaches and therapists but has become a regular practice for people across the spectrum of all fitness levels.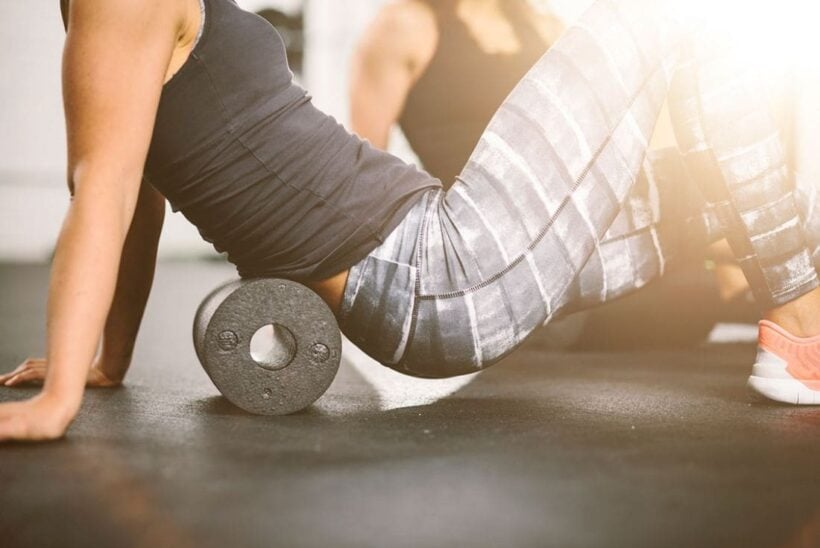 Self-myofascial release is just a fancy term for a technique of self-massage that helps deal with muscle tightness and trigger points.
With a massage parlour never being farther than a kilometre away, and decent one-hour massage costing you less than 500 baht, it might be difficult to see the point of learning the technique – which would explain why I always see a bunch of rarely used foam rollers in the corner of Nai Harn Gym in Phuket (one of the places I work).
Nonetheless, the understanding of your body and muscle structures that comes with practising the technique can offer many benefits.
Increases flexibility and range of motion
Improves blood circulation
Prevents chances of DOMS
Reduces post-workout stress
Helps with post-workout cooldown
Reduces recovery time
Prevents training-related injuries
Reduces chances of overtraining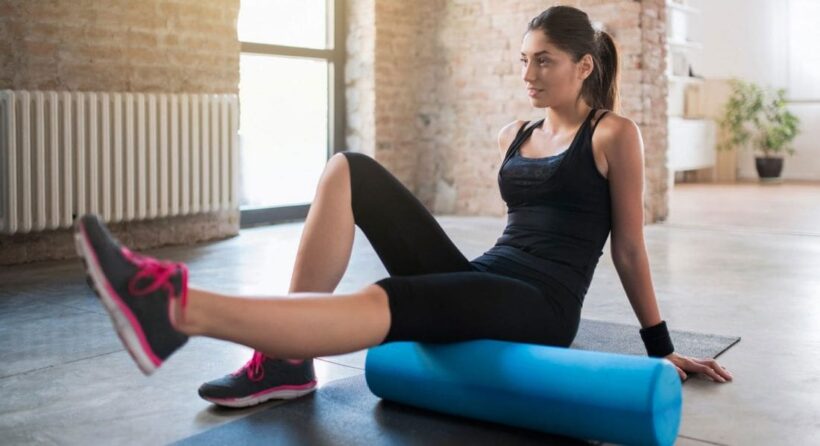 The practice can be done with a foam roller, lacrosse ball, Theracane or your own hands by simply applying pressure to specific points on your body, aiding in the recovery of muscles and assisting in returning them to normal function. We can think of 'normal function' as when your muscles are elastic, healthy and ready to perform at a moment's notice.
Foam rolling after a workout will provide deep compression that will help relax tight muscles and adhesions (fibrous bands) between muscle layers and their surroundings. The benefits of foam rolling are outstanding, in addition to increasing blood flow, which will speed up muscle recovery. Foam rolling can be used for a variety of corrective bodywork.
It can loosen muscles to re-balance posture, re-establish proper movement patterns, enhance performance and help create pain-free movement.
Stretching alone is not always enough when it comes to releasing the tightness, which makes the technique very helpful. Additionally, you are able to feel exactly what is happening and adjust the pressure so that it is uncomfortable, but not unbearable – not always the case when it comes to the toes of your Thai masseuse digging into your back.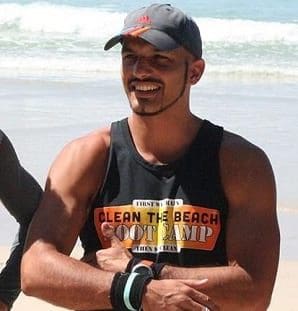 Krix Luther has been a Personal Trainer in Phuket for more than 10 years, he specialises in weight loss, strength & conditioning, TRX and CrossFit. For more information about Krix and his services, visit krixluther.com
Japan's legendary cherry blossom is only 5 hours away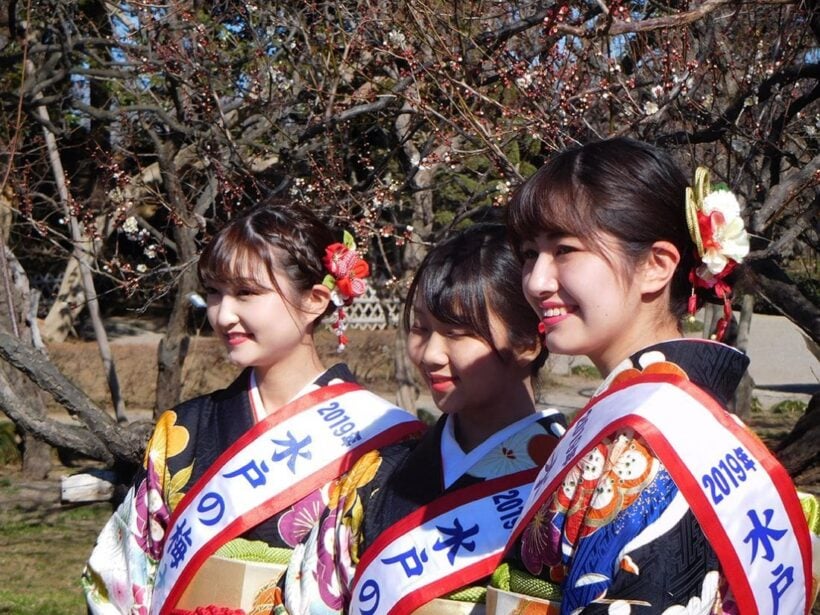 by Kaoru
Do you travel frequently between Thailand and North America and want to break your journey on the way? Or are you simply looking for somewhere to escape the scorching weather forecast for the next few months? 
Japan has become a very popular holiday destination among Thais with visitor numbers expected to reach one million a year. Many of them are excited to see snow in winter but March~April is a more pleasant time of year with spring flowers and festivals all over the country. Cherry blossoms are well known but the plum blossom season starts earlier in mid-February and the flowers last longer. 
While in Thailand I met so many expats, mainly farang, who had "been there, done that" all over Asia but not yet been to Japan. It seems these days, it's the free-spending Thais who are travelling in numbers. Budget airline Nok Scoot started flying from Don Muang to Tokyo Narita last year and Thai Lion has now joined the competition. 
Those of you bound for North America can connect flights in Tokyo or Osaka, flying legacy carriers like JAL or ANA out of Bangkok Suvarnabhumi (BKK.) Actually, Tokyo has two international airports, Haneda (HND) which is close to the city and Narita (NRT.)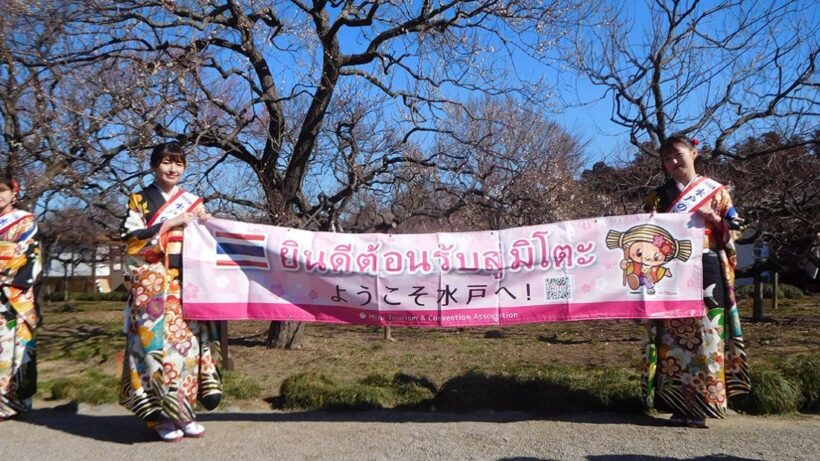 Narita Airport is about 60 kilomentres from Tokyo but lies close to a temple town of the same name, only 10 minutes by train. Plum blossom festival is held there until March 3, Buddha's Birthday is celebrated earlier than Thailand in April, and there will be two days of drum (taiko) performances on April 13 and 14.
However the largest plum blossom festival in the region is held between February 16 and  March 31 in Mito, Ibaraki Prefecture, about an hour and a half from NRT by coach.
To visit this event you might need a stopover of at least one night. The main venue is the Kairakuen Garden with 3,000 plum trees spread over 50 hectares.  On selected dates an outdoor tea ceremony will be held, and you may also like to taste local plum wine which is sweet and a lot milder than sake (Japanese rice wine.) 
"Plum Blossom Ambassadors," ladies dressed in traditional costume (kimono) greet visitors at the gardens. Thailand is a photogenic country and so is Japan. I was in Chiang Mai until a few weeks ago, so with memories still fresh from the Flower Festival, I quickly approached of them for a photo shot. 
Then, a prominent feudal lord who ruled Mito reappeared from a few hundred years ago and also wanted to join the photo. Known as Mito Komon, his retired life is dramatised as a legendary figure who travels around the country disguised as a commoner, confronting villains and exposing corruption while helping the weak.
Even if you are familiar with Asia you will notice big differences as well as similarities when you come to Japan. "Will I be able to communicate and find my way around?" You might ask. Japan's ranking in terms of English proficiency is in the same league as Thailand, only slightly ahead, according to one research by an international language education organisation. That sounds challenging to any foreign visitor but it shouldn't put you off- If you enjoy life in Thailand you already know how to adapt to a different culture. 
* Special thanks to Mito Tourism and Convention Association for arranging my visit. Thai visitors please let them know beforehand that you are coming so that they can display their welcome banner.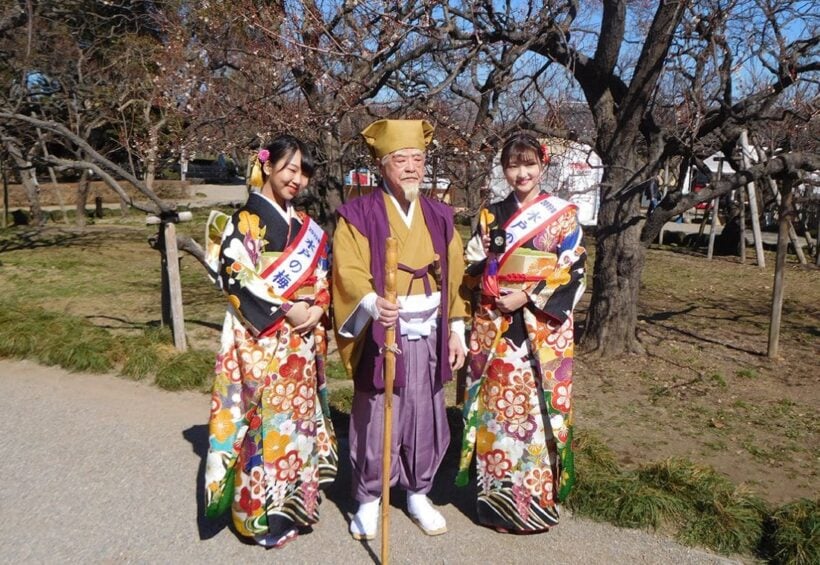 The legalisation of marijuana for medical purposes, is now in effect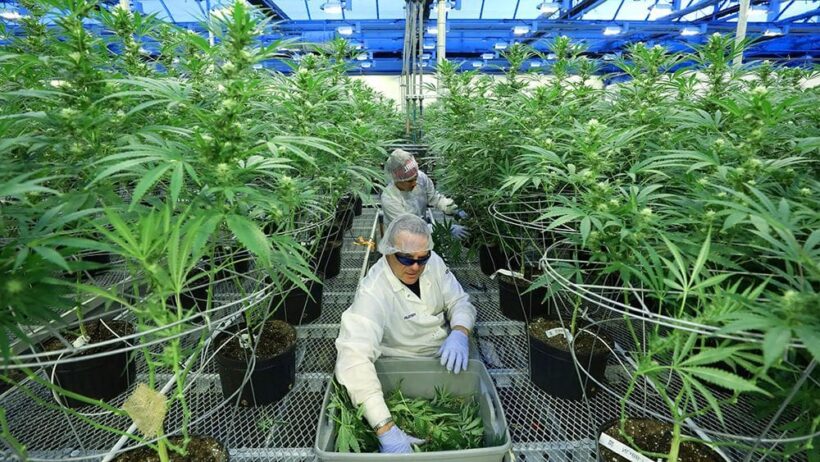 Grass, pot, ganja, marijuana… cannabis.
Whatever you want to call it, it can now be grown legally in Thailand and used in medical and scientific applications with the consent of the authorities, under strict guidelines.
The Narcotics Act 2562, which seeks to amend specific provisions of the Narcotics Act of 1979 to enable the use of marijuana for the treatment of patients, study, research and development, has now been published in the Royal Gazette.
The revised also allows for cultivation in agricultural, commercial and industrial uses for medical benefits as well.
However, the legal use of marijuana will be placed under the control of a committee headed by the permanent secretary of agriculture and comprises heads of several departments such as the Health Support Services Department, the Industrial Works Department, the Mental Health Department and the Medical Council.
The law also allows for the legal use of "kanchong", or hemp, with consent from the committee.
Import and export of marijuana in quantities, appropriate for medical treatment of certain ailments, is now permissible under the law, but there must be a prescription or a certificate from a certified medical practitioner.
However, the import or export of marijuana in excess of 10 kilograms remains prohibited as this will be considered trafficking in narcotics.
This is the first time in Thailand that marijuana can be used legally for medical or scientific purposes despite the fact that the studies indicate the plant may possess medicinal qualities of value to some patients.
The controlled use of marijuana for medical and scientific purposes is considered an initial step which will eventually lead to wider use for other purposes.