Hooper Trips Asia – Inle Lake Sunset
PHUKET: The Phuket Gazette has been a rock and a large part of documenting the island's news and culture for many years.
I have been an avid reader since the day I arrived in Phuket 13 years ago. I am so honored to have finally been a tiny part of it as it takes it's final bow. So many of the greatest local characters have graced its pages.
I am proud to have been able to share a few of my travels and photos with those who have happened upon my feature here. I wish all those involved with the Gazette great things in the future, and a very special thanks to John Magee, who has helmed this great paper with such passion from the very beginning, for giving me the chance to contribute in the smallest way.
I will continue to share my photos and musings with those who are interested, and I have some very big things lined up for the future; for details about where to find them please head here and give it a like for more information.
I thought it fitting to share this last sunset that I thought was a very special one as I watched it sink over Inle Lake in Central Myanmar.
Good luck to you all and see you around.
Inle Lake Sunset
Central Myanmar
April, 2017
Sony a7Rii
Aaron Hooper is a freelance photographer long known for his other identity as the Chef/Owner of Joe's Downstairs Restaurant in Phuket. He is now refocused on his passions for writing, photography and travel. You can see more of his portfolio here.
— Aaron Hooper
Paris Airshow overshadowed by Boeing's woes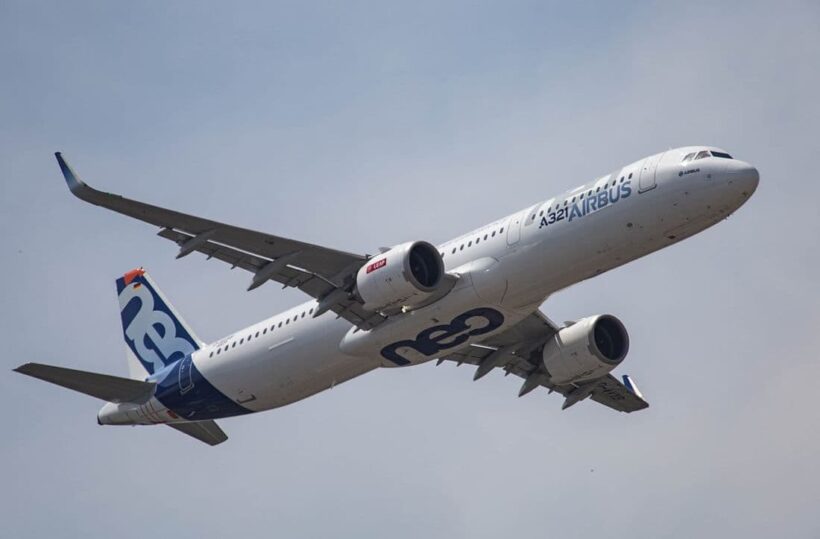 PHOTO: The new, single-aisle Airbus A321NeoXLR, extra-long-range version
Boeing suffered more setbacks whilst Airbus launched an update to their single-aisle line up. Day one at the Paris Airshow.
Boeing's latest creation the 777X will have to wait for General Electric's specially-constructed new jets to arrive following another delay in testing.
The long delay is a blow to Boeing, already struggling to cope with the crisis in its single-aisle 737 MAX jet program. It will likely postpone the new 777's entry into service, planned for the middle of next year, and will hit both Boeing's airline customers and the downstream supply chain.
GE Aviation say they've found unexpected wear in a component for the new GE9X engine it is making for Boeing's latest version of the 777, the world's largest twin-engined jet, forcing a delay of several months while it redesigns and tests the part.
Boeing commercial airplanes boss Kevin McAllister told Reuters it was premature to predict any delays to the 777X program. The planemaker says they're still targeting a maiden flight this year and entry into service the next.
This year's Paris Airshow, usually a slug-fest between the US and European plane manufacturers, is being over-shadowed this year by the problems the US Seattle-based company is facing, on many fronts.
Meanwhile, Airbus has used the show to launch a long-range version of its A321neo jet, which will allow airlines to carve out new routes with smaller planes.
The Airbus chief salesman Christian Scherer says the new single-aisle A321 variant will be able to economically fly "from north-eastern Asia into south Asia, from the Middle East to Bali or from Japan deep into Australia, and so on".
The new A321 variant is a direct competitor to the troubled Boeing 737 make-over, the MAX 8 & 9 series, which has become embroiled in controversy since the crash of two of the new planes, in October last year and March this year. The model remains grounded around the world as airlines moot cancellations of orders and court cases are being mounted by families of the dead passengers from the two disasters.
Sources at the Paris Airshow says Airbus was trying to assemble close to 200 orders or conversions to the new A321 model as it chases deals with carriers including American Airlines, JetBlue, Cebu Air and Frontier Airlines owner Indigo Partners.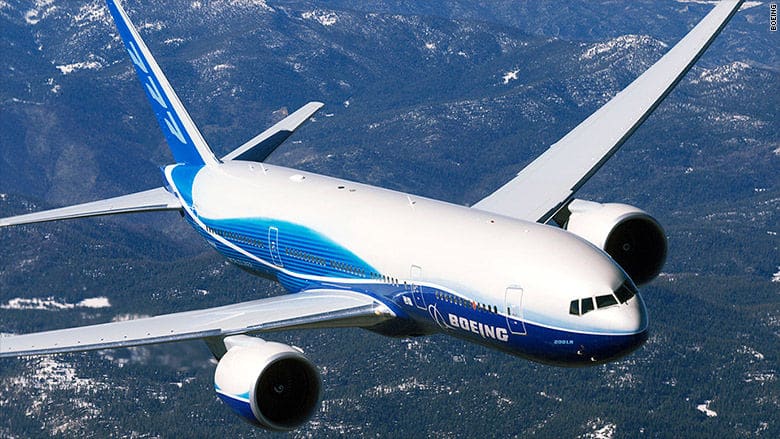 The new Boeing 777X model is facing further delays with an announcement that GE have to do further testing of the jet's new engines.
Chinese move their purchase power away from Bangkok condo market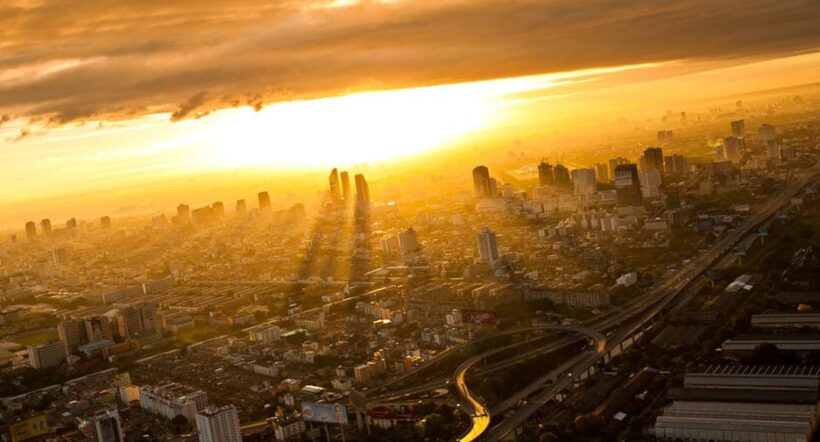 Chinese condo buyers are veering their purchase power away from the Bangkok property market citing the strong Thai currency, overpricing and a supply glut.
2015 – 5.8 Yuan to the Thai Baht
2019 – 4.4 Yuan to the Thai Baht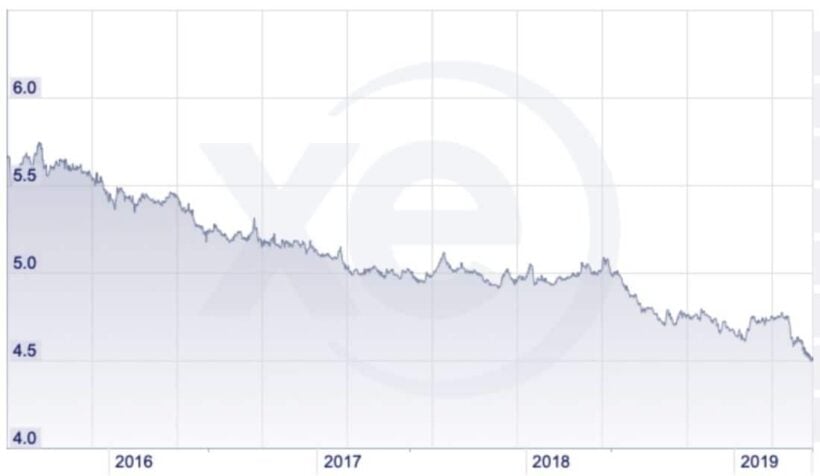 The rise of the baht and the weakening of the Chinese Yuan over the past four years, have culminated in a 25% softening in Chinese investment power in the Thai property market (chart from xe.com)
Property consultants say that Chinese buyers are now containing their investment risk by buying into the lower-end 2-6 million baht condo market instead of the 5-10 million baht condos they were previously purchasing.
At the same time the annual returns for Bangkok condominiums is reported to have dropped from 6-7% five years ago to only 3-4% in some locations in the current market.
Speaking to the Bangkok Post, Simon Lee, President of property brokerage Angel Real Estate Consultancy, says overall sales volume of Bangkok condos bought by Chinese buyers will shrink by half in 2019.
He also notes that the current Thai government crackdown on investors renting out condos on daily or weekly leases, has scared a lot of new investment into the sector away  as the 'law' appears to be applied in a haphazard manner.
The Chinese investors are also expressing disappointment when they buy into a development at one cost, only to find that locals pick up the balance of the stock at a lower price as the developers clears the stock.
Bangkok's soaring land prices, which should see the value of condos rise, is being balanced out with the sheer glut of stock available, pushing down values. Rental returns are also being pushed down by the volume of stock available to the rental market.
SOURCE: Bangkok Post
Here's another report about signs of weakness emerging in the Bangkok condo market from The Thaiger.
'Fast and Furious 9' to be partly filmed in southern Thailand, including Phuket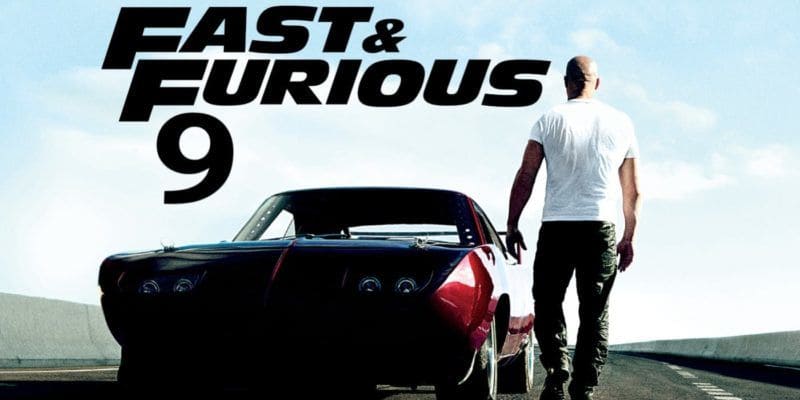 The latest sequel of the 'Fast and Furious' movie franchise will partly be filmed in Phuket, Phang Nga, Krabi and Surat Thani next month.
Yesterday Piya Petonji, the film's production manager, met with Krabi Governor M.L. Kitibadee Prawit at the Krabi City Hall before the cast arrives and filming begins.
The filming will be from July 1-27 in locations around Phuket, Phang Nga, Krabi and Surat Thani. It is estimated the production will bring a 340 million baht benefit to Thailand and the local film industry.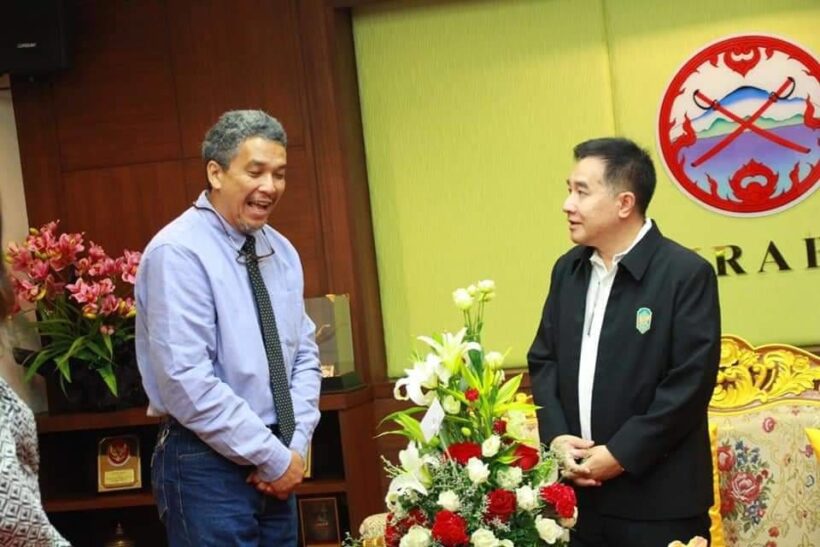 The Krabi Governor says this is a good opportunity for Thailand to present its beautiful nature, culture and history to the world through the film. There has been no announcement of when filming may be taking place around Phuket's roads.
The Thaiger recommends the plot of the film as a race between a visa-run passenger van and a Chinese Tour Bus to the Malaysian border, with a feature muay thai face-off on Maya Bay beach between Vin Diesel and Leonardo DiCaprio (though the 45 year old might have to get some training in before returning to 'The Beach').
Here's our Top Ten movies made around Phuket and Thailand.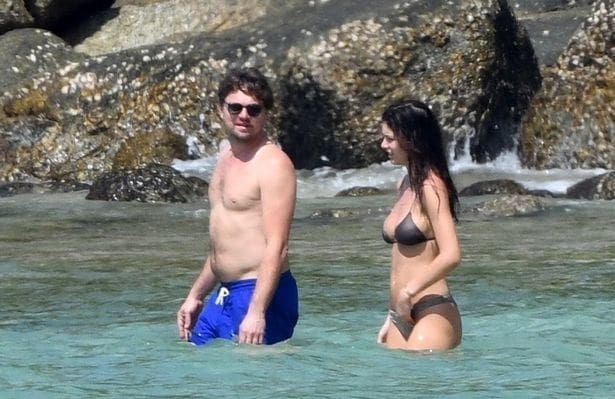 Leonardo in Phuket last year during a quick break