Gardening: A problem of identification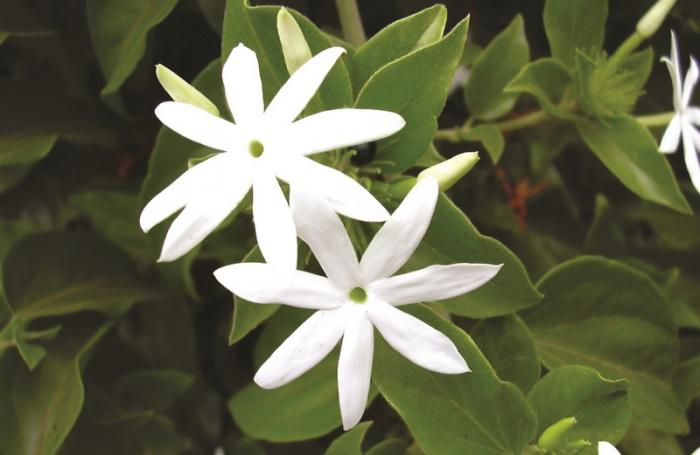 PHUKET: One of the more fascinating aspects of writing this column is that it brings you into contact with members of the local gardening fraternity. Some of the questions they pose are quite teasing. Take Chris, who sent me a photograph of a pot plant which has suddenly and inexplicably decided to bloom.
He says, "I never really cared about it, but now it is flowering so I would like to know what it is."
First, a general point about plants that decide to burst into flower after a fallow period. The likely explanation is that conditions have changed. If the soil, location or provision of water and food are not right, many plants will refuse to expend extra energy on blooming. Of course, many plants are remarkably unfussy and will tolerate poor conditions, which are more likely to occur in the confines of a container than in open ground.
I digress. Chris's plant had a solitary, five-petalled, white star-shaped bloom. My initial reaction was to say jasmine, but the leaves were not right for jasminium multiflorum or rex, both of which possess conventionally pointed leaves. These looked glossy and rounded, a characteristic which suggested stephanotis floribunda, sometimes known as the creeping tuberose or Madagascar jasmine. In favorable conditions, it will twine and climb and will produce clusters of starry flowers. But stephanotis is quite a difficult subject and will only flower profusely with plenty of tender, loving care.
There is another plant which also appears to fit the bill. The single bloom in the photograph more closely resembles that of another evergreen shrub known as carissa grandiflora. Not a climber, what it has in common with stephanotis, apart from a white five-petalled flower, is dense, evergreen foliage which has similar leathery and rounded leaves, it is also known as a Boxwood Beauty.
There are important distinctions between stepanotis and carissa which will help Chris to make a definitive identification. Unlike the twining tube rose, carissa is low growing, often forms a clump, and the leaves are paler underneath. It can be used as a low hedge or barrier. It likes full sun and its somewhat tubular blooms rarely appear in shady conditions. Indeed it is drought tolerant. Perhaps Chris has moved the container; maybe the sun's change of direction has increased the amount of light the plant is now getting.
There are other differences. Carissa, in common with all other members of the apocynaceae genus, exudes a milky latex when the stems are broken and it produces red or magenta berry once flowering is over. Hence it's other name of natal plum.
So there you have my opinion – for what it is worth. Chris's plant may of course be neither of these fellows, but at least we have uncovered a few clues.
If you have gardening or environmental concerns, contact Patrick at [email protected] gmail.com. Many of his creative and academic publications can be found at his website: Green galoshes.
— Patrick Campbell
Average hotel prices drop in Thailand in 2018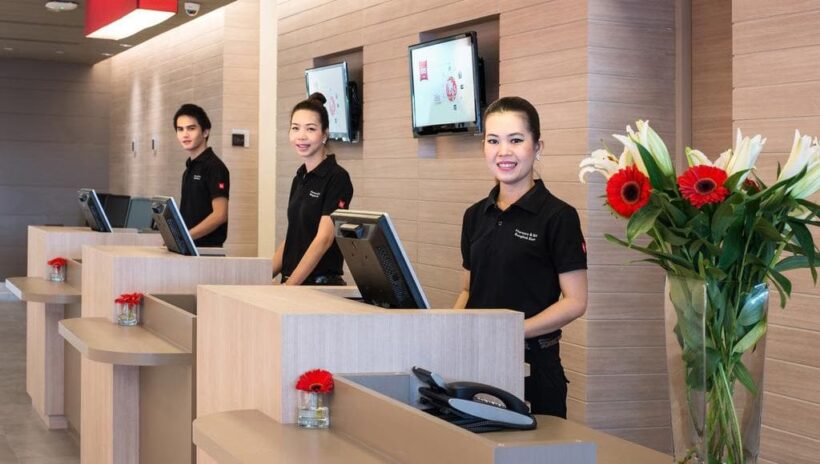 The latest Hotel Price Index (HPI) released by Hotels.com reveals no sign of a slowdown for the global travel industry. Prices are up for overnight accommodation by 3% globally in 2018 across every regional index, except for the Pacific region, including Thailand.
Hotel.com has 85 websites in 34 languages, and lists over 325,000 hotels in approximately 19,000 locations. Its inventory includes hotels and B&Bs, and some condos and other types of commercial lodging.
Travellers to and around Thailand paid an average price of 1,720 baht a night for their domestic accommodation last year, a 7% drop compared to 2017, and paid the same average price of 4,437 baht a night for international accommodation in both 2018 and 2017.
The growth in travel comes despite global uncertainties including Brexit, California wildfires, South African drought and Japanese earthquakes. Travellers also showed resilience and renewed confidence in destinations touched by unrest: Paris, Egypt, Turkey; regions experiencing currency fluctuation: South America; and areas affected by natural disaster: North America.
Despite the overall growth in global accommodation prices, average prices paid for domestic accommodation in Thailand have decreased, with average prices for international beds remaining stable.
SOURCE: The Nation | Hotel.com
Third runway for BKK Suvarnabhumi Airport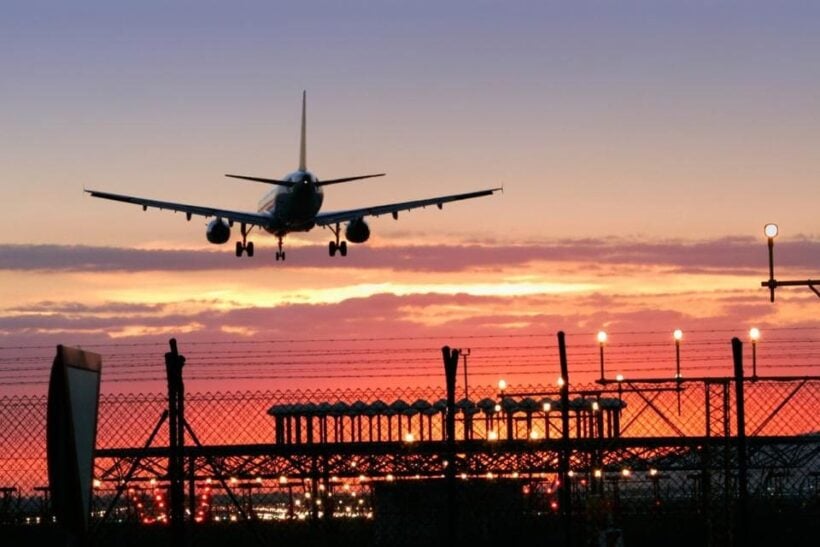 The Thai cabinet yesterday approved the construction of a third runway at Suvarnabhumi International Airport as part of the country's ambition to become the aviation hub of ASEAN.
The 21.7 billion baht project will increase the combined capacity of Suvarnabhumi international airport's runways to 94 arrivals and departures per hour from the current 64, said Lt-Gen Weerachon Sukonthapatipak, deputy government spokesman.
Suvarnabhumi Airport (aka. BKK) was opened in 2006 as Bangkok's second airport. Initially it replaced the tired Don Mueang Airport but Don Mueang was later revamped as a low-coast airport to service the growing traffic demands.
Meanwhile Suvarnabhumi Airport was, and still is, operating above its designed capacity. An earlier bid to build a third terminal has been mired in controversy and is currently shelved pending a new brief from Airports of Thailand with a new round of design bids called for in the future.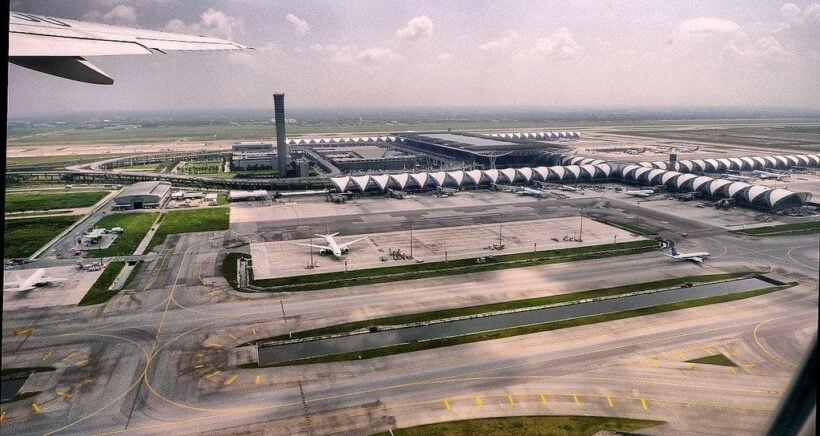 Patong's trash hero rewarded for collecting garbage in filthy canal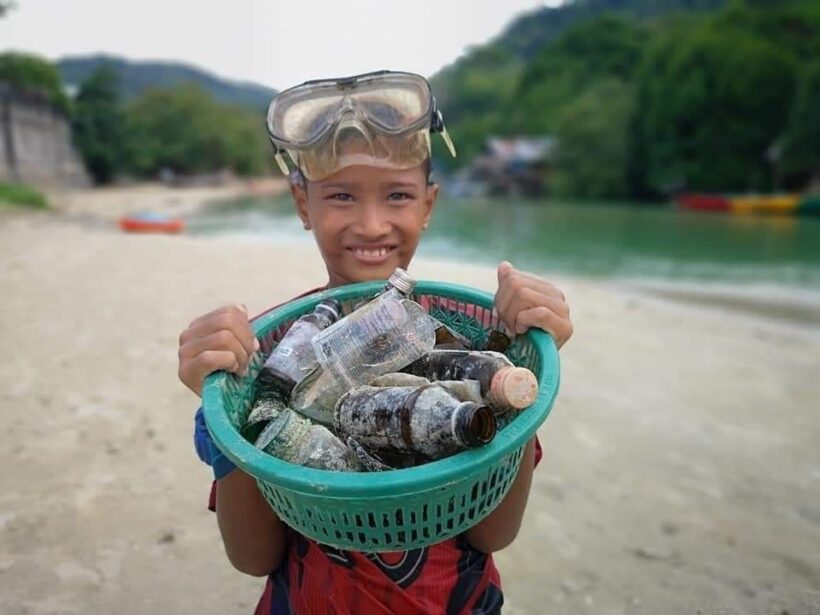 PHOTOS: Patong Police / Theeraphong Penmit / Newshawk Phuket
A Phuket boy has been rewarded after setting an excellent example for the rest of the Patong community.
8 year old Kosin Ta-ngam, who is studying at Sai Nam Yen School in Patong in Pratom Suksa Three, has been collecting garbage in the filthy Pak Bang Canal and along Patong Beach since the beginning of this year.
He lives with his grandmother and other relatives. His grandmother has been looking after Kosin since he was 10 months old.
A certificate, scholarship and life vest have been awarded to Kosin by the Patong Police Chief Col Anothai Jindamanee for displaying excellent citizen for the community as a youth volunteer and being an active part of keeping the city clean.
The Pak Bang Canal, running through the back of Patong into Patong Bay, has been a dark, dirty mess for decades. Many promises have been made to clean it up but it remains a disgraceful waterway flowing through Phuket's main tourist town.
The tiny eight year old seems to be able to achieve a lot more than the local municipality with all their money and machinery.
Kosin, you are the Thaiger hero for today and we salute you!