Gardening: A problem of identification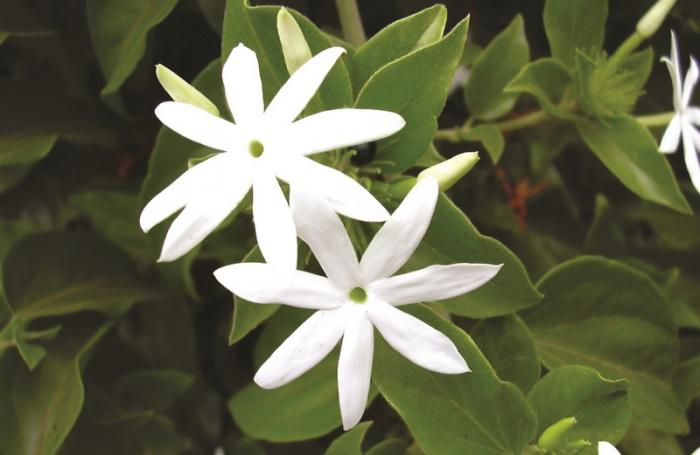 PHUKET: One of the more fascinating aspects of writing this column is that it brings you into contact with members of the local gardening fraternity. Some of the questions they pose are quite teasing. Take Chris, who sent me a photograph of a pot plant which has suddenly and inexplicably decided to bloom.
He says, "I never really cared about it, but now it is flowering so I would like to know what it is."
First, a general point about plants that decide to burst into flower after a fallow period. The likely explanation is that conditions have changed. If the soil, location or provision of water and food are not right, many plants will refuse to expend extra energy on blooming. Of course, many plants are remarkably unfussy and will tolerate poor conditions, which are more likely to occur in the confines of a container than in open ground.
I digress. Chris's plant had a solitary, five-petalled, white star-shaped bloom. My initial reaction was to say jasmine, but the leaves were not right for jasminium multiflorum or rex, both of which possess conventionally pointed leaves. These looked glossy and rounded, a characteristic which suggested stephanotis floribunda, sometimes known as the creeping tuberose or Madagascar jasmine. In favorable conditions, it will twine and climb and will produce clusters of starry flowers. But stephanotis is quite a difficult subject and will only flower profusely with plenty of tender, loving care.
There is another plant which also appears to fit the bill. The single bloom in the photograph more closely resembles that of another evergreen shrub known as carissa grandiflora. Not a climber, what it has in common with stephanotis, apart from a white five-petalled flower, is dense, evergreen foliage which has similar leathery and rounded leaves, it is also known as a Boxwood Beauty.
There are important distinctions between stepanotis and carissa which will help Chris to make a definitive identification. Unlike the twining tube rose, carissa is low growing, often forms a clump, and the leaves are paler underneath. It can be used as a low hedge or barrier. It likes full sun and its somewhat tubular blooms rarely appear in shady conditions. Indeed it is drought tolerant. Perhaps Chris has moved the container; maybe the sun's change of direction has increased the amount of light the plant is now getting.
There are other differences. Carissa, in common with all other members of the apocynaceae genus, exudes a milky latex when the stems are broken and it produces red or magenta berry once flowering is over. Hence it's other name of natal plum.
So there you have my opinion – for what it is worth. Chris's plant may of course be neither of these fellows, but at least we have uncovered a few clues.
If you have gardening or environmental concerns, contact Patrick at drpaccampbell@ gmail.com. Many of his creative and academic publications can be found at his website: Green galoshes.
— Patrick Campbell
Keep in contact with The Thaiger by following our
Facebook page
.
Out of 37 countries, Thailand has the worst pension system, says Bloomberg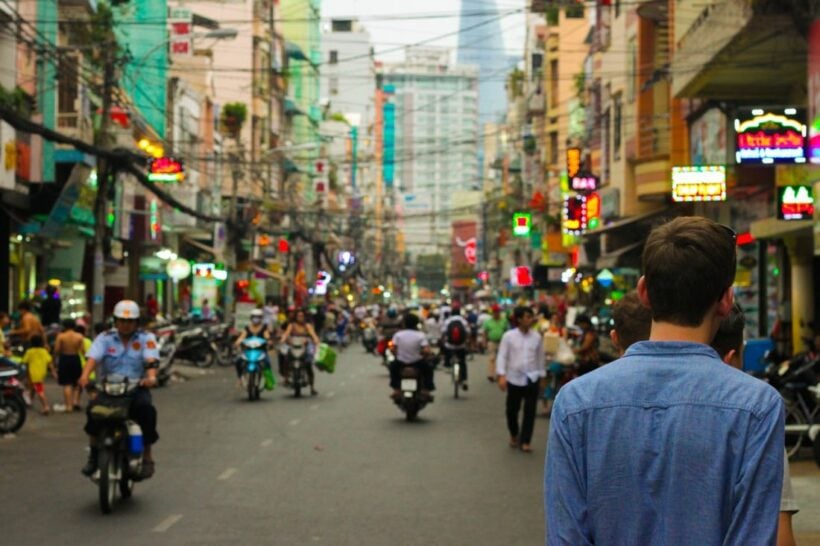 Thai Residents reports that on Sunday, Bloomberg published an article on the world's best pension systems, using information gathered from the 2019 Melbourne Mercer Global Pensions Index.
The survey looked at the pension systems of 37 countries with metrics including employee rights, savings, the number of homeowners, growth of assets, and growth of the economy. The purpose of the analysis was to determine what was needed to improve state pension systems and to gauge the level of confidence citizens had in their state pension system.
The Netherlands and Denmark were found to have the world's best state pensions, with Australia, Finland, Sweden, Norway, Singapore, New Zealand, Canada, and Chile next. Out of all 37 countries, Thailand finished last, with what the report described as an extremely ineffective and ambiguous system.
"Thailand was in the bottom slot and should introduce a minimum level of mandatory retirement savings and increase support for the poorest."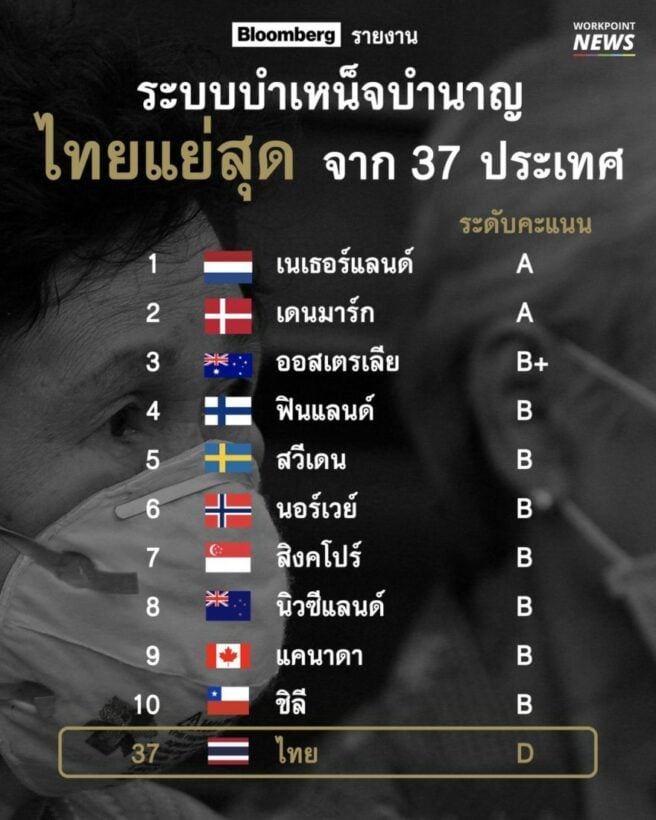 Photo: WorkpointNews
Thai Residents states that only those employed within the government system in Thailand are eligible for a pension based on salary. For most Thai citizens, pension amounts vary from 600 baht to 1,000 baht a month, depending on the recipient's age.
A report carried out by The Securities and Exchange Commission (SEC) advises Thai citizens to have at least 4 million baht saved by the time they retire, but Thai Residents reports that 60% of Thai retirees have less than 1 million baht in savings, with one in three citizens who have reached retirement age are forced to continue working in order to survive.
SOURCE: thairesidents.com
Keep in contact with The Thaiger by following our
Facebook page
.
Tax on salt content being considered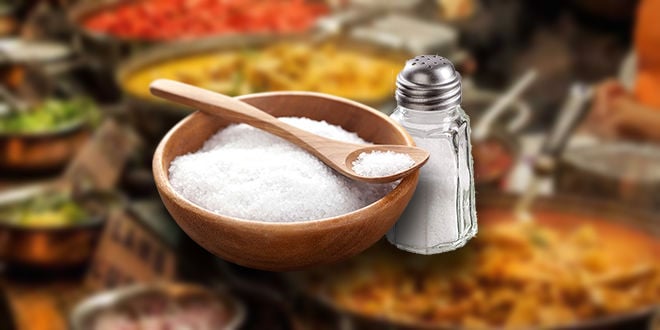 The Excise Department is considering imposing a tax on the salt content of food to encourage food producers to reduce the sodium content of snacks, instant noodles and seasoning cubes.
The director of the Office of Tax Planning said that the department is discussing a limit on the amount of sodium food can contain, in line with the standard set by the World Health Organization (WHO), which is 2,000 milligrams of salt per day.
In reality, Thai people consume an average of 1,000 milligrams per meal, making their daily intake well above WHO guidelines, according to the director.
He said any tax imposed would be at a level which would encourage food producers to reduce the sodium in their processed food without being punitive, adding that the proposal isn't intended to generate more tax revenue, but to help protect the health of consumers. Excessive sodium in the diet can lead to high blood pressure and kidney disease.
Fish sauce, soy sauce and salt would not be taxed.
SOURCE: thaipbsworld.com
Keep in contact with The Thaiger by following our
Facebook page
.
Water shortage warnings in 22 provinces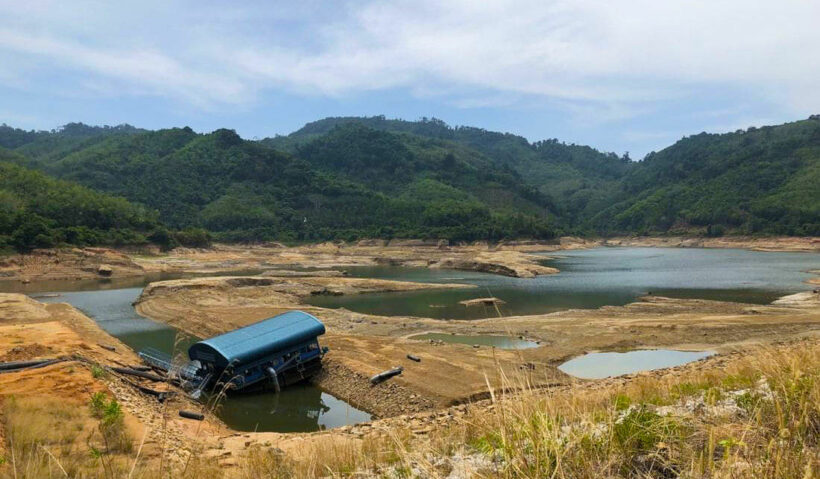 People living in 22 Thai provinces are being warned to prepare for shortages of drinking water during the upcoming dry season, due to start on November 1st.
The warning was issued by the National Water Resources Office, citing low levels in reservoirs, which are the main sources for tap water production waterworks in 22 provinces.
Areas at risk identified by the office are in northern, north-eastern, eastern and southern provinces.
Measures have been adopted by agencies charged with dealing with water shortages. including dredging water channels to allow greater volumes of water to flow into reservoirs, drilling underground wells, enlarging storage ponds and the purchase of water to supply to those in urgent need.
The Royal Irrigation Department has announced that people should use water sparingly.
There are currently about 6 billion cubic metres of usable water in reservoirs in the affected provinces, with 5 billion cubic metres reserved for consumption and ecological preservation, leaving only 1 billion cubic metres for use in agriculture.
This means farmers in the Chao Phraya river basin may not be able to grow a second crop of rice this year.
SOURCE: thaipbsworld.com
Keep in contact with The Thaiger by following our
Facebook page
.