Diving: To splurge or not to splurge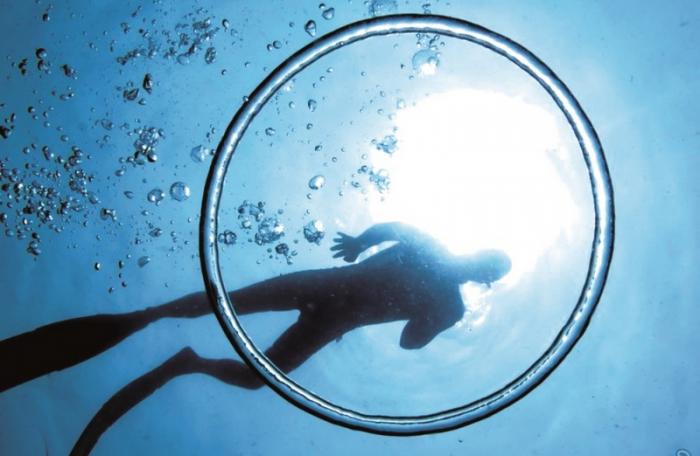 PHUKET: Like most people new to freediving, as well as many experienced divers, I have a desire to go deeper to set new personal bests. Also, like many divers, my head is so full of inaccurate and misleading information that a faulty premise on how to do this is floating in my mind: "I need to buy stiff, carbon fiber fins to help me hit new depths."
In cycling, gear goggles – much like beer goggles – are a common phenomenon. Those who spend any time in the saddle will inevitably ride past an overweight lawyer pushing an extraordinary bike up a hill.
The man has spent thousands of extra dollars on the perfect wheel set, carbon fiber seat stem, carbon fiber handlebars – in fact the entire bike might be entirely made out of carbon fiber – in order to shave a few grams off the bike. The reality of the situation is that he should have focused more on slicing a few kilograms off himself instead.
The same idea applies to freediving. Sitting down with Sarah Whitcher and Richard Wonka from the Phuket-based We Freedive, we start pulling apart the multiple layers of poor assumptions made in my premise.
"First, new fins aren't going to make you dive deeper. If you have the money, go for it, but if you really want to improve, that money is better spent on education," says Mr Wonka.
Outside of those on the brink of setting a national or world record, fins are not going to be the limiting factor in performance. And even then, the fins are probably not what's holding an athlete back. Nonetheless, each fin affects your form in the water, so it's good to consistently wear the same pair.
Okay, so I don't need new fins, but I want them anyway.
Do I need to spend the big bucks for carbon fiber fins, or can I go with blades made of one of the other popular materials, such as plastic, plastic composite or fiber glass?
"Let's get back to that," says Ms Whitcher. I'm apparently kicking in the wrong direction again. Despite fin blades being what most of us on the peripheral of the sport hear about when people are discussing fins, the key is actually the foot pocket.
"You want to make sure the foot pocket is a good fit," says Ms Whitcher. "Many models allow you to change out the blade, so getting a good, comfortable fit is very important. You can worry about the blades later."
For recreational freedivers, comfort becomes essential, as you could very likely spend hours fining at the surface while taking turns being the safety diver with your buddy.
Once you've found a brand and model with pockets that hit the spot, we can get back to the blades. Carbon fiber blades are often touted as being more responsive than plastic ones, which are known to be more durable. The bottom line is that it depends on the model, explains Mr Wonka.
Instead of getting dragged into the material sciences behind the products for our first fins, let's focus on stiffness.
"Stiff fins aren't necessarily higher-performance fins," explains Ms Whitcher. "A stiffer fin converts more of the energy in a kick into power. However, that's not always what's best for the diver's performance."
A big guy, lets say Samoan rugby player Henry Tuilagi, with thighs the size of tree trunks, will have no problem with stiff fins. However, most of us just getting started can struggle to maintain correct form with stiff fins, as the pressure forces our ankles and knees to buckle. So opting for soft or medium fins will provide a more efficient diving experience – and freediving is all about efficiency. Even once you're stronger, soft fins might continue to be the right fit for you as a diver, so it's best to leave macho egos at the door.
"A blade stiffness that is chosen not for the size of the ego but for the size of the body will make learning to freedive that much more enjoyable," says Richard. "It's possible to achieve good form with a stiff blade. A stiffer blade just makes a task that is challenging to begin with, that much more difficult."
Sitting across the table from the two accomplished freediving instructors, I reconsider my premise. "Okay, so let's say this: I'm going to take a course to improve as a freediver. Then, I'm going to buy some sweet fins, because I want them. The fins will be sweet because I'll try on enough pairs of them to find a foot pocket that makes my toes smile, and I'll get a soft flex fin so I can focus on my form," I say.
They agree, and suggest you do the same.
— Isaac Stone Simonelli
Thai Life

Join the conversation and have your say on Thailand news published on The Thaiger.
Thaiger Talk is our new Thaiger Community where you can join the discussion on everything happening in Thailand right now.
Please note that articles are not posted to the forum instantly and can take up to 20 min before being visible. Click for more information and the Thaiger Talk Guidelines.