A village on the edge: San Tin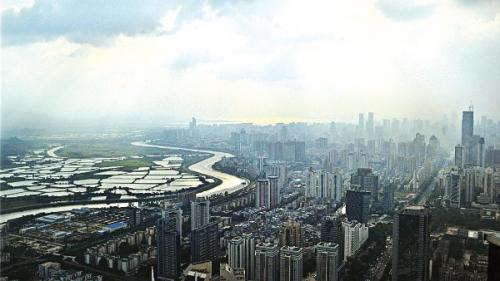 PHUKET: In the bad old days of the Cold War and Mao's Cultural Revolution, this part of Hong Kong, San Tin, used to be called the "Bamboo Curtain" – the 30-kilometer border, and a few kilometers either side, between what was a British Crown colony and the People's Republic of China.

Just to the southwest of the Lo Wu border-crossing between Hong Kong and mainland China – the second-busiest land-crossing in the world after San Diego's San Ysidro into Mexico – lies a remarkable village that time seems to have forgotten.

There are no ATMs or convenience stories or glaring illuminated shop-signs here. And in futuristic, fast-paced Hong Kong, San Tin is the largest of now just a handful of villages that are unique in their total lack of modernity.

San Tin literally means "new rice-paddies" – and was named by the first inhabitants, members of the Man clan who arrived in this swampy corner of present-day Hong Kong, in the 14th Century, from their homeland in China's Jiangxi province, approximately 700 kilometers to the north-east.

At that time, Kublai Khan and his hordes were rampaging through the Middle Kingdom, and the Man Clan was one of many Han Chinese clans displaced by the Mongolian invasion.Since then, San Tin has been the turf of this clan, one of the five major historical clans of Hong Kong, who are all descendants of the 13th century scholar-general Man Tin Cheung. More on him later.

Today, San Tin – in places a shantytown – is a time-warp border-village with an long, epic past and a precarious future. At night the skyscrapers of the China's Shenzhen City cast reflections in neon colors on the duck ponds between San Tin and the mainland. And yet 21st century China seems eons away, as dragonflies flit in elliptical circles above the greenery and wetlands around the village, the kinetic clatter of mahjong playing reverberates through the the maze-like alleyways, and feral dogs yip-yap in the distance.

Since the 1980s – the blink of an eye in the history of one of the world's longest continuous civilizations – Shenzhen has mushroomed out of the paddy-fields north of what is now simply called "the boundary" by both the mainland and Hong Kong governments, and into a city with a bigger population than Hong Kong itself. This boundary however is still very much a border, and a rather expensive one to cross for non-Chinese visitors.

San Tin's population hovers around just under three thousand, and the majority of inhabitants here are still surnamed Man. While most of the New Territories – the rural land between the sky-rises of the Kowloon peninsula and Shenzhen – has become increasingly urbanized as Hong Kong's suburbs encroach northwards, San Tin remains quirkily undeveloped.

Indeed, many parts of the town resemble movie-sets for productions of the Hong Kong of the 1960s. There's not a single dwelling over five-storeys, and large number of centuries-old, uninhabited buildings are crumbling to the ground, especially in the heart of the village. These give San Tin the appearance of a ghost-town when the sun arcs down into the nearby Mai Po marshes at the end of each day.

A still-intact protective wall constructed by villagers during the Yuan Dynasty of the 14th century, can be found in the village's center, though it takes some effort – and often the assistance of an obliging Man – to find it.

During the day in San Tin, there's a gentle buzz in the streets. Old-timers play mahjong in the open-fronted fan-cooled ground-floor rooms of Qing Dynasty shophouses. Young children make their own fun, playing tag, catching frogs, fishing, playing cards, riding their bicycles and enjoying other non-digital joys long-forgotten by the rest of Hong Kong's youth.

The village is a pocket of poverty in a wealthy city, and very few people of working age can be found in this corner of Asia's most economically dynamic city (as the city has dubbed itself). There are simply no employment opportunities in San Tin or its environs, except for drivers for the shuttle-buses to the nearby Lok Ma Chau checkpoint, and the village's two cha chaantengs (cheap, no-frills eateries). Most of San Tin's denizens are poor, but community life is rich.

Neighbors natter about the weather instead of the Hang Seng index. Traditional festivals are fulsomely enjoyed and feature communal feasts prepared by the clan's welfare organization. And residents watch out for each other, and their children. Mandarin has a much greater verbal presence here than other parts of Asia's premier Cantonese city. Indeed, San Tin is basically bilingual, and linguistically feels like an offshoot of Shenzhen, which is a 15-minute bus ride away.

The non-human sounds of San Tin are pleasing to the ear. Plovers and lapwings tweet away in the boughs of vast centuries-old banyan trees, and in the bamboo groves that flourish between old masonry. And bullfrogs croak at dusk. The village truly belongs to an earlier, gentler, less consumerist age.

Unlike most other Hong Kong communities, San Tin is not a 24-7 beast. She sleeps soundly from dusk to dawn, when the only sounds are the faint traffic noise carried on the breeze from the mainland. The most unifying aspect of the village is hereditary. The Man Clan cherishes its past. And because many Mans stay here for evermore (or return on retirement), the village is home to one of Hong Kong's best-preserved ancestral halls. The Man Lun Fung Ancestral Hall was declared a historical building of notable merit by the Hong Kong government in 1983, nearly 400 years after it was constructed in honor of Man Lung-fung, an 8th generation Man patriarch of great distinction. The building, a baked-brick structure, features exquisitely ornamented fascia boards depicting scenes from Chinese folklore.

The "soul tablets" of ancestors are placed in the middle hall to honor deceased Mans in the after-life. The hall remains in use in the traditional manner, as a place for worship of ancestors and a focal point of which there seems to be one every other week.

Nearby stands the Tai Fu Tai Scholar's House. Built in 1865 during the Qing Dynasty, this was originally the residence of the bookish Man Chung-luen. Recently restored, this most impressive structure is one of the best-preserved examples of traditional scholar-gentry Qing architecture in greater China, and features a beautifully decorated roofless room that Chuen-luen retreated to in order to pen poetry under the moonlight and the stars.

The most famous Man, though, throughout the clan's long history remains the scholar-general Man Tin Cheung, one of the great heroes of the Song Dynasty. And a memorial statue of the great soldier – revered for his strict moral righteousness – stands atop a hill just east of the village. Perhaps the second most famous Man is Wen Qimei, who was the mother of Zedong (Wen is the Mandarin form of the Cantonese surname Man).

Life in San Tin has changed little over the centuries – with one abrupt exception – the dark days of the Pacific War. The Japanese occupation of Hong Kong was especially harsh here, with random killings of villagers of all ages being a routine occurrence. So many were slaughtered that a mass grave had to be dug behind the ancestral hall.

In the post-war years, the Man clan has spread overseas, principally to the United Kingdom and the Netherlands, where westward-travelling Mans have opened and operated a large number of Chinese restaurants. As such, the first question a rare western visitor to the village is asked is the quaintly odd: "Are you Dutch or British?"

As timeless and restful as this unspoilt village feels today, a faster pace of life is rapidly approaching. Work has already started on a mass-transit rail link that will join Hong Kong's West Rail route to Shenzhen by means of a spur-line with three new stations. And one of these proposed st
— Nick Walker

New WHO world road death report – Thailand drops to number 8 but still high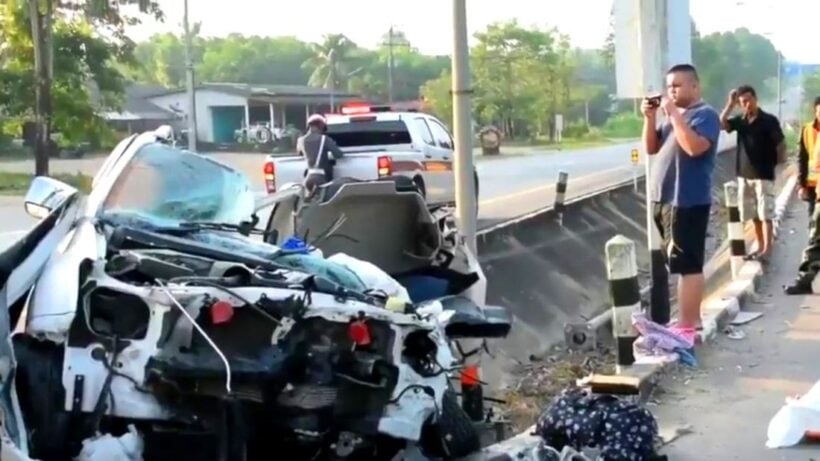 Thailand's roads remain some of the deadliest in the world. But the Kingdom has dropped from its previous number two position to number eight, behind a collection of backwater African states and other undeveloped countries.
A new report by the World Health Organisation shows that the road safety situation in Thailand hasn't improved. The shocking news is outlined in a the WHO report, Global Status Report on Road Safety 2018,
The report indicates the death rate per 100,000 population in Thailand was 32.7. This ranks Thai roads as at least the deadliest in ASEAN and amongst the deadliest in the world.
Only seven other nations fared worse than Thailand, while the countries with the highest road traffic death rate per 100,000 population were Liberia, Saint Lucia, Burundi and Chad.
The report, compiled using data from 2016 from 175 countries, shows that Europe has the safest roads with 9.3 deaths per 100,000 population. The African continent had the worst rates.
The report shows that there is an average of 22,491 people killed on Thai roads every year. South east Asia, where motorcycle-related deaths account for 43 percent of the total road toll, had an average of 20.7 deaths per 100,000 population.
Globally, the report found that the situation regarding road traffic deaths is worsening, with someone killed in a road accident every 24 seconds somewhere in the world.
The WHO road death Hall of Shame…
1. Liberia – 35.9 (per 100,000 people)
2. Saint Lucia – 35.4
Equal 3. Burundi and Zimbabwe – 34.7
Equal 4. Democratic Republic of Congo and Venezuela (Bolivarian Republic of) – 33.7
5. Central African Republic – 33.6
6. Thailand – 32.7
7. Burkina Faso – 30.5
8. Namibia – 30.4
9. Cameroon – 30.1
10. Mozambique – 30.1
John Mayer coming to Bangkok for the first time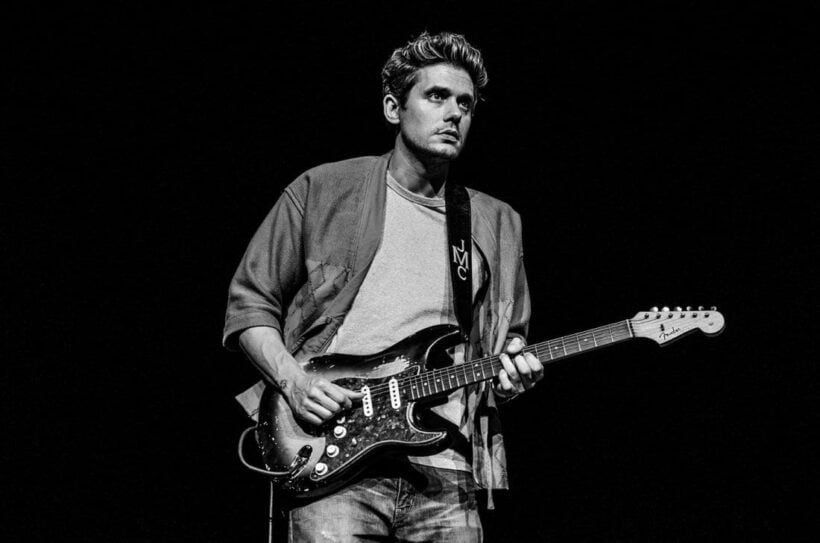 IMAGE: John Mayer Instagram, Billboard.com
John Mayer will be playing in Bangkok on April 3, 2018 for his newly announced 'Australia & Asia Tour 2019'. The 41 year old American, hailing from Connecticut isperforming for the first time in Thailand. Tickets will be released at a later date but put a circle in your calendar.
Mayer's most famous songs include "Gravity", "Your Body is a Wonderland'" and "Daughter", his talent has also lead him to play alongside legends such as BB King and Eric Clapton.

Here is  small peak into the talented John Mayer:
CoolSculpting: What is it and why is it so popular in Thailand?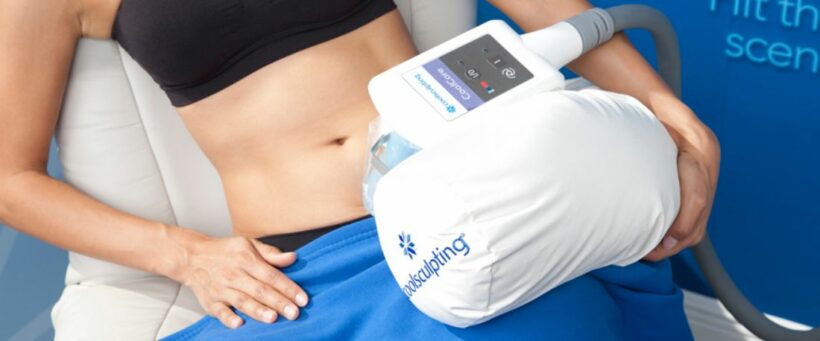 "There is a growing trend for alternative body contouring treatments. Consequently, many medical tourists turn to CoolSculpting with some incredible before and after results, as well as reduced recovery time without the need for anaesthetic or incisions."
Darren Lyons from medical.thethaiger.com has noticed the upward curve in alternative non-invasive liposuction and vaser liposuction treatments in Thailand. Known as Coolsculpting or Zeltiq, this type of cryolipolysis or fat freezing seems to be very popular for a host of reasons. 
Firstly, unlike CoolSculpting, liposuction tends to leave scarring where the cannula is placed directly into the skin opening. Moreover, local or general anesthetic is necessary with recovery taking up to a month, whilst CoolSculpting requires hardly any recovery time. 
So, how does it work? A medical surgeon will apply cooling targeted deposits between 5 degrees and minus 11 Celsius in order to reshape the body contours. This particular cooling technique leads to fatty tissue cells dying out with no harm to the skin. 
"Popular areas for CoolSculpting include places where there is excess fat buildup such as the hips and stomach. Medical tourists prefer to visit so they can eradicate their love handles or muffin tops around these specific areas. This in turn boosts patient confidence and provides an enhanced appearance," adds Darren.
Taking just three hours in total, results are noticeable in less than three months. Despite CoolSculpting's growing success and rave reviews, this surgical procedure carries a few short-term risks and side effects. These include aches in the specific treatment area, numbness, soreness and tingling.
Currently, Thailand is at the forefront of medical tourism with convenient air travel and access to a variety of invasive and non-invasive treatments including CoolSculpting. It is now welcoming medical tourists across the globe who are seeking cost-effective treatment and an unforgettable vacation. 
Boasting 60-plus modern JCI accredited facilities, cross-border and overseas patients are attracted to Thailand's blend of pristine golden sands, pioneering cityscapes, rich heritage and ancient monuments. From Bangkok to Chiang Mai and glorious Phuket, medical tourists are flocking to enjoy first-class healthcare, affordable rates, impeccable service, extensive facilities and highly qualified specialists.
Take for example the impressive Thanyapura Health & Sports Resort. Featuring 23 hectares, it offers bespoke treatment plans, laundry, an on-site pharmacy and a 50 metre swimming pool (enquire at medical.thethaiger.com today for discounted rates). 
Meanwhile, the JCI-accredited Yahnee International Hospital in the Thai capital treats more than 10,000 patients every year. With more than 400 beds across 15 floors, this renowned building is a comprehensive facility with nearly 200 doctors, 800 nurses and more than 100 dedicated staff. Performing breast augmentations, tummy tucks, facelifts and a range of cosmetic and plastic surgery, medical tourists receive exactly the same levels of care than they would experience back home. 
It is no surprise that Thailand now finds itself among the top three medical tourism destinations. With a global medical visitor's map stretching from Europe to South East Asia and even China, this Land of Smiles is proving to be irresistible for so many medical tourists.
Check out other procedures, locations and price guides at medical.thethaiger.com