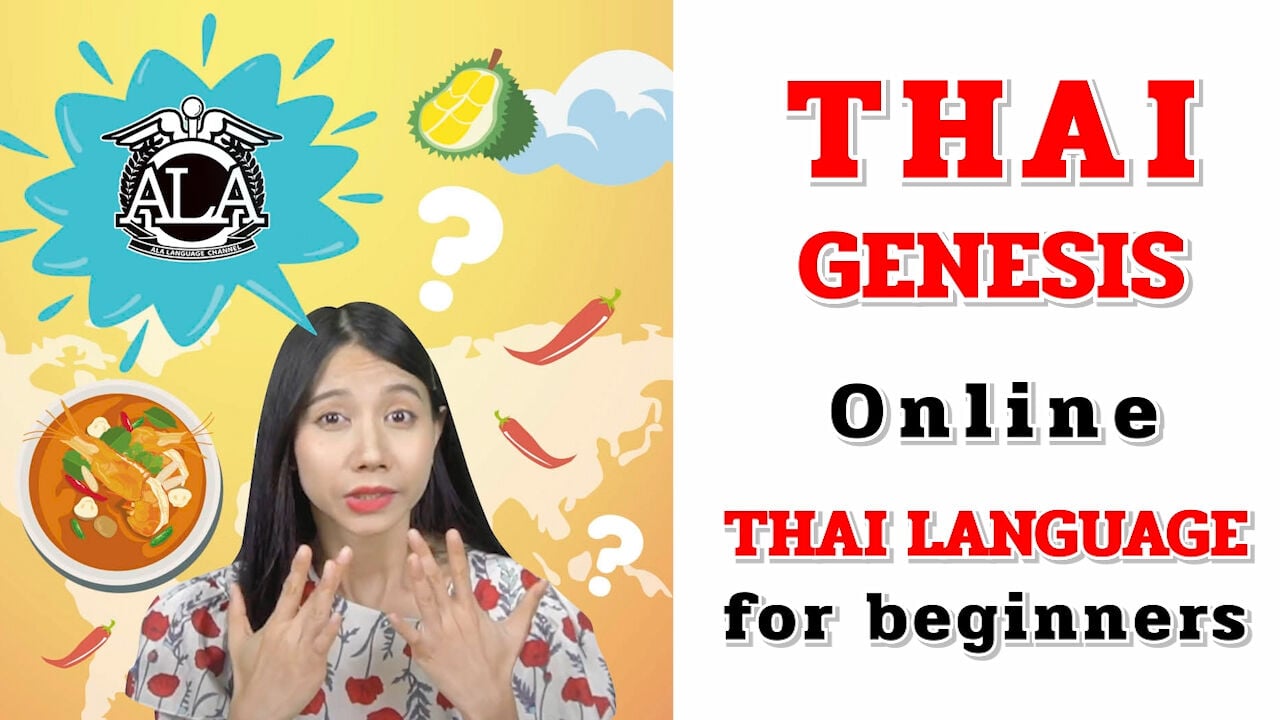 Do you want to learn how to speak Thai but aren't sure how? For foreigners who intend to reside in Thailand, learning the language may be a fun and fulfilling experience. It can seem impossible to align our calendar with that of the teacher or school when we have so much going on in our lives. Fortunately, ALA's new Thai self-learning course, Thai Genesis, makes it possible for you to learn the beautiful language of Thai from the comfort of your own home – or anywhere you want. With resources that range from interactive activities to audio lessons and more, you can begin learning Thai with ease.
Sounds interesting to you? Let's see what the Thai Genesis program offers.
Why choose ALA?
Before we dive into Thai Genesis, let's get to know the masterminds behind it all: ALA Language School. Established by a group of dedicated and experienced educators, ALA understands that learning a language can be a challenge. That's why they strive to make the process as easy and enjoyable as possible. Imagine a school where the languages are broken down to their core fundamentals, making the learning process a breeze. And with realistic learning approaches, custom-created curriculums, and interactive activities, you'll be able to master the language and have fun at the same time. Their team of experienced professionals will be there to guide you every step of the way.
Thai Genesis – the perfect Thai self-learning course
Thai genesis is an online Thai self-learning course that is designed for students who have never learned the Thai language but would like to practice basic conversations, reading, and writing Thai at their own pace of learning. With Thai Genesis, you'll get to immerse yourself in everyday conversations, learn useful expressions, and get a glimpse of Thai cultural points. This way, you'll be mastering the language while also experiencing Thai culture and traditions. And the best thing is? You can learn Thai whenever and wherever you want.
The comprehensive methods of Thai Genesis
By utilizing the following approaches, the unique Thai self-learning course is specially designed to be simple to use and follow:
1. Master the Thai language and experience Thai culture with Total Physical Response (TPR)
One of the key features of Thai Genesis is the use of Total Physical Response (TPR). This is a fun and engaging way to learn the Thai language that involves using body movements to respond to verbal inputs. It mimics how young children learn their native languages, reducing student inhibitions and tension. It encourages students to respond naturally – by mimicking what the teacher says. This is an effective way for learners to participate in the learning process.
TPR allows students to practice common Thai phrases while simultaneously investigating the sounds and meanings of those words through their actions. From there, they can quickly move on to larger chunks of linguistic material like Thai grammar rules or phrases related to specific activities.
2. The Thai International Phonetic Alphabet (Thai IPA) provides the ultimate self-learning experience
Another important aspect of Thai Genesis is the use of the Thai international Phonetic Alphabet (Thai IPA). Most people assume that learning Thai online from written English words (called Karaoke) is easy. Unfortunately, this isn't always the case when learning Thai online since the various transliterations don't always convey the correct tone needed for proper communication. Incorrect Karaoke writing can also result in misunderstandings.
The difficulties of understanding and conveying these tones often come with frustration and confusion for those trying to learn the language themselves – especially if they are only relying on written materials. Thankfully, the Thai IPA that Thai Genesis uses provides the best set of Latin scripts and symbols to represent standard Thai pronunciation. It breaks down each syllable into its essential parts:
The phonemic part includes all the juicy consonant and vowel sounds.

The tone indicator shows you exactly how to inflect your voice to say each syllable correctly – low, mid, high, falling or rising.
3. Animation and graphics make learning more interactive and engaging
In order to make your learning experience more interactive and engaging, Thai Genesis also includes animations and graphics. These help illustrate how to write Thai scripts and visualize the dialogues in animated imageries. It offers a great way for you to learn concepts and ideas in a fun, interactive way that can really enhance your understanding and knowledge of the Thai language.
4. Get a sense of how people talk in real life with role-play conversation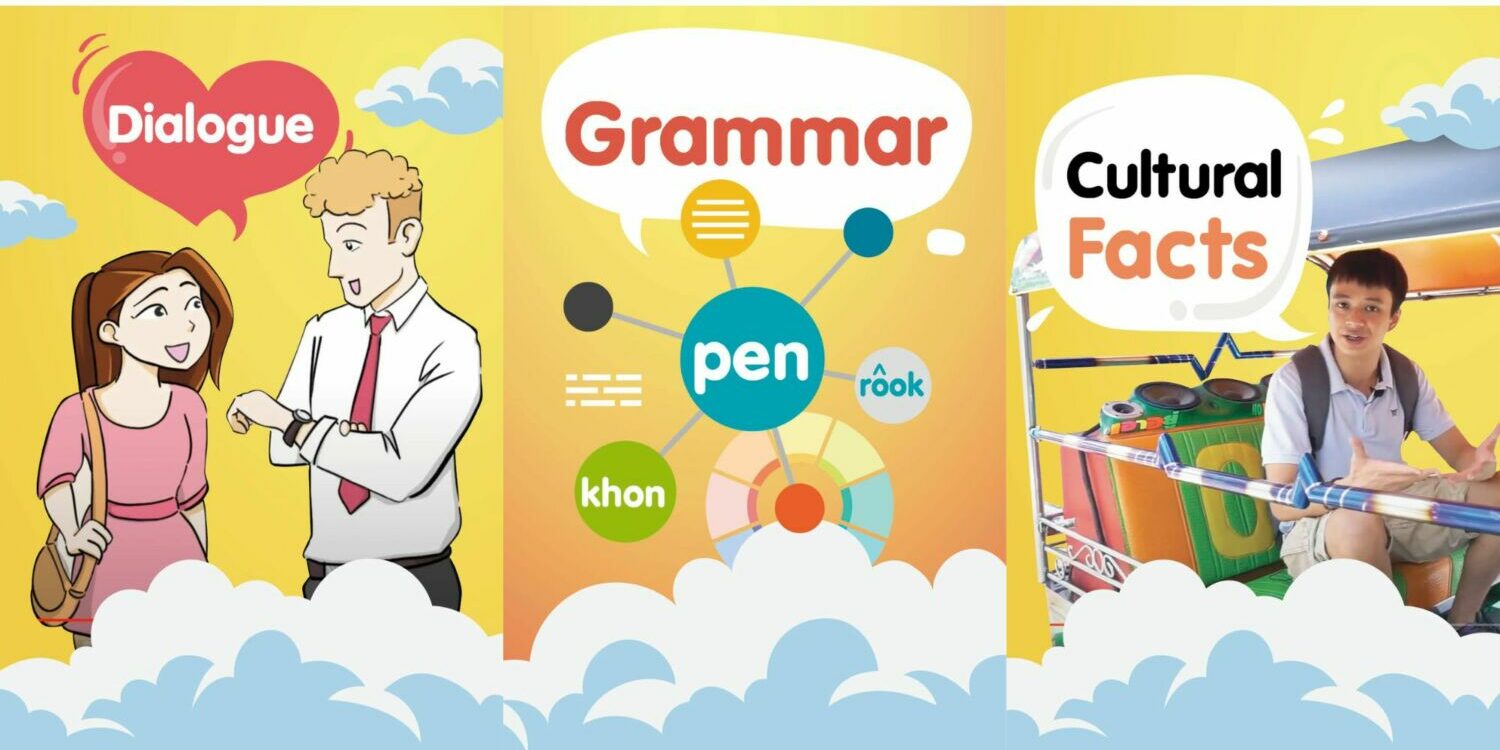 To make the learning more impactful and memorable, Thai Genesis also includes role-play conversation videos. These exciting role-play conversations give students a chance to practice their Thai in real-life situations. The videos show two or three native speakers interacting in various scenarios, from ordering food to asking for directions. This not only reinforces the target vocabulary but also gives students an opportunity for them to improve their conversational and listening skills in a fun way. The visuals also contribute to a more engaging and effective learning experience.
Start your Thai language journey today
So, are you ready to take on a new challenge and learn how to speak Thai? Sign up for the Thai Genesis self-learning course today and embark on your journey to fluency. You can access it on your computer or mobile device, and it comes with a 7.5-hour video for lifelong access.

Join the conversation and have your say on Thailand news published on The Thaiger.
Thaiger Talk is our new Thaiger Community where you can join the discussion on everything happening in Thailand right now.
Please note that articles are not posted to the forum instantly and can take up to 20 min before being visible. Click for more information and the Thaiger Talk Guidelines.