Phuket Gazette World News: Kate and Will show off new prince; Oz tells UK not to leave EU; China's corrupt healthcare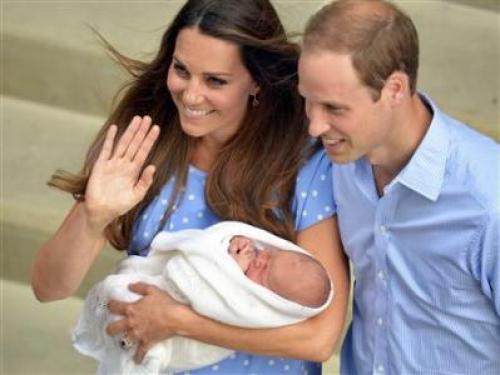 PHUKET MEDIA WATCH
– World news compiled by Gazette editors for Phuket's international community
Kate and William show off Britain's new prince
Reuters / Phuket Gazette
PHUKET: Prince William and his wife Kate gave the world its first glimpse of their new baby yesterday when they left hospital with the boy who is third in line to the British throne.
To huge cheers from well-wishers and hospital staff, the beaming couple waved and took turns to hold their son, wrapped tightly in a white blanket with only the top of his head visible.
"We are still working on a name, so we will have that as soon as we can," William told reporters, adding that he could not be happier. "He's got her looks, thankfully."
Kate, wearing a pale blue dress with white polka dots, said they were both feeling "very emotional".
"It's such a special time. Any parent … will know what this feeling is like," she said before William drove the young family away in a Range Rover.
Kate, 31, gave birth to the couple's first child on Monday afternoon, ending weeks of feverish anticipation about the arrival, and all three spent the night in the hospital – St Mary's in west London.
They adhered to tradition by giving the public the first sight of the baby on the steps of the hospital as they left – just as William's father Prince Charles and late mother, Princess Diana, did with him.
The baby's name will be announced later. George and James, both traditional royal names, were favoured choices with British bookmakers.
Kate's parents, Carole and Michael Middleton, were the first visitors to see the couple and their new child. Asked if she would reveal the name or had made any suggestions, Carole Middleton laughed and said: "Absolutely not."
Wrapped in the flag
Hordes of TV crews, photographers and royal fans wrapped in British flags were camped outside the hospital for the first glimpse of the baby, who will be called the Prince of Cambridge.
To mark the birth, the Royal Artillery fired a 41-gun salute at London's Green Park and 62 rounds were fired at the Tower of London. Bells at Westminster Abbey, where the couple married in April 2011, rang out for more than three hours.
Outside the Queen's London residence, Buckingham Palace, a military band played "Congratulations" following the traditional Changing of the Guard ceremony.
William and Kate, who met when they were students at university in Scotland about 10 years ago, have officially been known as the Duke and Duchess of Cambridge since their wedding.
The couple, who have been living in a cottage in north Wales where William is based as a Royal Air Force helicopter pilot, will eventually take up residence with their baby at Apartment 1A in London's Kensington Palace, William's childhood home, when a 1 million pound ($1.5 million) refurbishment is completed later this year.
Royal experts said the new prince would now be taken out of the public glare.
"Having a baby is a very private moment, and they are a private couple, so the next time we see the baby will be the official photo, and that could be weeks," said Joe Little, managing editor of Majesty magazine.
Australia tells Britain not to forsake the European Union
Reuters / Phuket Gazette
PHUKET: Australia has told Britain it hopes it will remain part of the European Union, becoming the latest country to intervene in an emotive domestic debate that may culminate in a referendum to decide if Britain leaves the 28-nation bloc.
Prime Minister David Cameron has promised to hold such a referendum by the end of 2017 if he wins the next parliamentary election in two years' time, responding to public concerns about perceived EU meddling in domestic affairs and signs that those EU states that use the euro may opt for greater integration.
Australia's intervention follows calls from the United States and Japan for Britain not to sever its EU ties and suggests that Cameron's plan to give Britons a vote on the issue is causing unease with some allies.
France and Germany have signalled they want to keep Britain in but will resist it trying to "cherry-pick" the EU policies it likes and dropping those it does not.
Australia's contribution came in the form of a letter sent from the office of Foreign Minister Bob Carr, published on the website of the British Foreign Office on Monday as part of a review the government is conducting into the country's EU ties.
"Australia recognises the UK's strength and resilience and looks forward to seeing it continue as a leading economy and effective power," the letter said. "Strong effective membership of the EU contributes to this."
Australia valued the role that Britain played in shaping EU foreign policy, it added. "I hope to see this continue long into the future," the author, whose name and signature had been blanked out at the bottom, said.
A second letter sent from an unidentified individual based at Parliament House in Canberra said EU membership allowed Britain to better "leverage" its global influence and meant it was viewed as "a platform for trade and investment in the broader EU market."
"I encourage the UK to maintain its influence by remaining an engaged participant of the EU internal market," it said. With a market of 500 million people, the EU is Britain's main trading partner.
The British government said in Monday's review that the economic benefits of Britain's EU membership outweighed the loss of independence on policy.
However, polls suggest more Britons want to leave the EU than stay in. A YouGov poll in May said 46 percent would vote to leave, 35 percent would opt to stay in, 16 percent were undecided and 4 percent would not vote.
Cameron says his preference is for Britain to remain inside a reformed EU. Trailing slightly in most polls, it remains unclear whether he will win the next election.
He has said he will try to renegotiate Britain's membership before giving people a straight in-out vote.
Australia is not among the top ten foreign investors in Britain, but in 2011 British government statistics put the value of existing Australian investments at 11.6 billion pounds.
Bribery serves as life-support for Chinese hospitals
Reuters / Phuket Gazette
PHUKET: Bribery is the lubricant that helps keep China's public hospitals running, and the health system would struggle to function without illegal payments to poorly paid doctors and administrators, say medical practitioners and industry experts.
They say government policies are partly to blame for a system in which doctors and other staff expect to be paid extra fees to perform operations and take kickbacks from pharmaceutical firms and medical-equipment suppliers.
The profession's ugly underbelly was exposed last week when police accused British drugmaker GlaxoSmithKline of bribing officials and doctors for six years to boost sales and the price of its medicines. GSK has called the developments "shameful" and on Monday said some of its Chinese executives appeared to have broken the law.
China is an appealing market for pharmaceutical firms and medical-equipment makers, with spending in the industry expected to nearly triple to $1 trillion (650.2 billion pounds) by 2020 from $357 billion in 2011, according to consulting firm McKinsey
— Phuket Gazette Editors
Keep in contact with The Thaiger by following our Facebook page.
Never miss out on future posts by following The Thaiger.


Find more SE Asian News courtesy of The Thaiger.

Broke? Find employment in Southeast Asia with JobCute Thailand. Rich? Invest in real estate across Asia with FazWaz Property Group. Even book medical procedures worldwide with MyMediTravel, all powered by DB Ventures.

Wuhan remembers lockdown on 1 year anniversary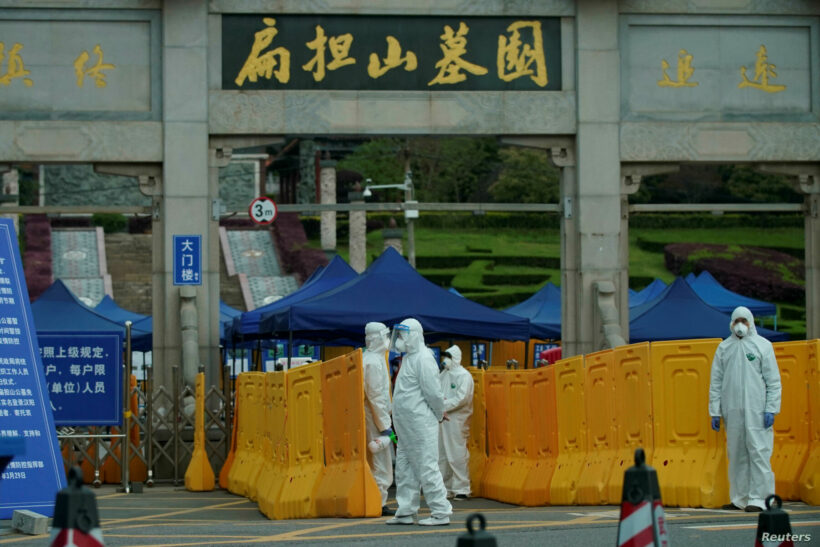 Wuhan is remembering the Covid-19 lockdown that 11 million residents endured on today's 1 year anniversary. The 76 day lockdown on January 23, 2020 saw public transportation shut down by 10am and a ban on anyone exiting the city, unless they were given special permission. In a city the size of London, locking down painted an eerily quiet landscape.
But such an anniversary today has been met with silence by Beijing as no lockdown commemorations have been planned, almost as though the lockdown never happened.
A commentary in the Beijing News professed "mixed feelings," praising the aggressive lockdown as a model for the world, while noting Wuhan's sacrifices and the looming virus threat.
"We must not lose the hard-won results of the epidemic to negligence, and must not let the epidemic rebound. Pay tribute to Wuhan. Pay tribute to the strong and fearless Chinese people!"
Despite the government's reluctance to acknowledge the anniversary, Wuhan's ordeal remain fresh the memories of Chinese people, especially as localised Covid-19 clusters have spread across China. Such popups in Covid cases have prompted Beijing to implement mass testing and lockdowns in other areas.
76 year old Huang Genben, is one of those who remembers. He says he spent over 2 months in a hospital last year fighting the virus as he spit up blood, expecting to die, but agrees that such a lockdown was necessary.
"When I closed my eyes at night I didn't know if I would open them again."
"We can tell from the results that the policy of the government was correct, the cooperation of (Wuhan) citizens was correct. I feel pain seeing the epidemic all over the world."
Today, the streets of Wuhan seem to be the stark opposite of what it was 1 year ago, with elderly dancers spinning in parks and crowded bars selling "Wuhan Stay Strong" craft beer, while the rest of the world is still dealing with the fallout of the pandemic.
But 58 year old street vendor Xu Jiajun, contradicts the somewhat merry street scenes as he says things have changed since the pandemic began.
"The situation is not good. I don't have a stable income like I did before."
Meanwhile, the Chinese government has still refused to release information about the virus' exact origins, triggering western countries to criticise its lack of transparency. As the Covid-19 virus is generally believed to have spread from a Wuhan wet market where exotic animals were sold as food, World Health Organisation experts are almost finished with a 2 week quarantine in Wuhan where they plan to investigate the coronavirus' origins.
Worldwide, the virus has killed at least 2 million people, but in China authorities have reported fewer than 5,000 deaths, with the vast majority coming from Wuhan when the pandemic first began.
SOURCE: The Phuket News
Keep in contact with The Thaiger by following our Facebook page.
Never miss out on future posts by following The Thaiger.
Chinese propaganda flick released about the Wuhan lockdown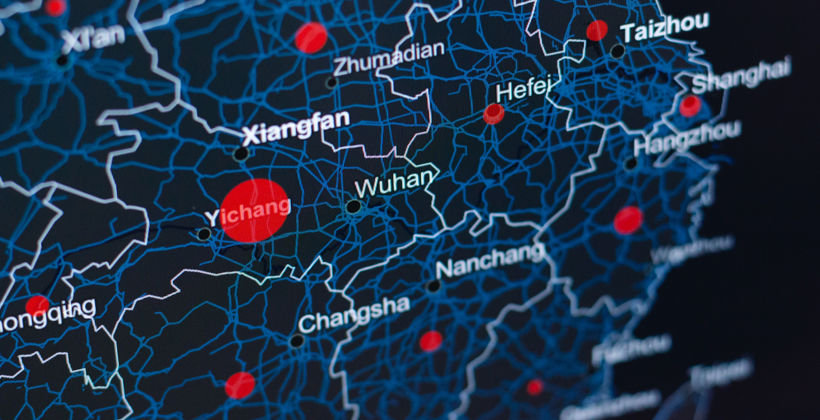 A new, state-backed film marking the anniversary of the Covid-19 Wuhan lockdown, is using propaganda to praise the central Chinese city. The documentary "Days and Nights in Wuhan" chronicles the suffering that the city's 11 million residents endured during the 76 day lockdown. 30 filmmakers contributed to the film which included footage of medical staff and front-line workers.
The film joins other documentaries centered on the Wuhan lockdown, including one that was produced by an activist artist that led to him fleeing the country after being harrassed by China's Communist Party. "Coronation" was rejected by festivals, theatres, and streaming services in which the creator speaks about fears over the offending government which tightly controls what films can be shown inside the nation and abroad.
The new film was directed by Cao Jinling and has already debuted in Wuhan but the audience number were 'underwhelming'. The film is set to be released to other cities across the weekend. But it is not clear if the Chinese government will allow it to be shown overseas.
"We wanted to record the journey of battling against the Covid-19 epidemic via motion picture. Some of the details, including the intense care, anxious waiting, heartbreaking farewells and hopeful rebirths, might strike a chord with viewers."
The lockdown imposed on January 23 of last year, was eventually extended to surrounding areas in Hubei province, seeing some 56 million people unable to leave their homes. Hospitals and morgues became overwhelmed at the height of the crisis as Wuhan accounted for most of China's 4,635 death toll.
Meanwhile, China has finally gave permission for the World Health Organisation to send a team of international experts to begin investigating the virus' origins. Experts mostly agree that the coronavirus emerged from a Wuhan food market where live wild animals that carry the virus were sold. But China's government has all but refuted the claim by insinuating that the virus was possibly brought into the country by US soldiers.
Other conspiracy theories are abound, but the notion that the virus was not from Wuhan has done well with many residents, who maintain the virus came from somewhere else. Such beliefs by those residents have also propelled them to view themselves as victims.
SOURCE: Associated Press
Keep in contact with The Thaiger by following our Facebook page.
Never miss out on future posts by following The Thaiger.
US President Biden jump starting Covid-19 strategy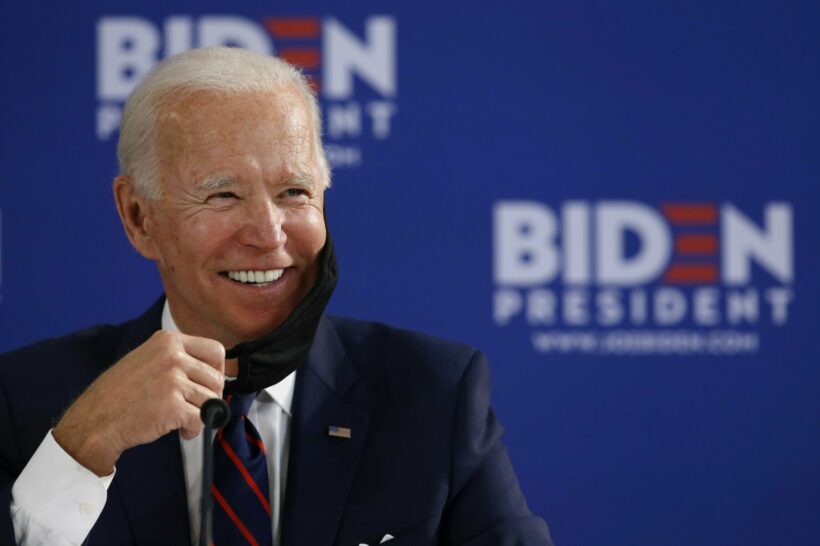 Newly inaugurated US President Joe Biden is jump starting his Covid-19strategy by signing more executive orders on his 2nd day in office. The orders include requiring Americans to wear masks for travelling in planes, ships, intercity buses and public transportation. The orders have fallen short of mandating the wearing of masks for everyone whilst in public spaces.
Such mask-wearing requirements have been applauded by the country's airline unions. Travellers from abroad must also now produce a negative Covid-19 test before departing for the US and must quarantine upon arrival.
"We didn't get into this mess overnight, and it will take months to turn this around. To a nation waiting for action, let me be clear on this point: Help is on the way."
The promised help comes as deaths from Covid in the US have surpassed the 400,000 level, with Biden saying projections point to that number increasing to 500,000 in a month. But his efforts may be hampered if Republicans members of the government don't help him pass a US $1.9 trillion economic relief and Covid response package.
Biden officials also say they've been hampered by a lack of cooperation from the Trump administration during the transition. They admitted they were confused about the former president's actions on vaccine distribution which has attracted complaints from states saying that they are not getting enough vaccines on top of being asked to vaccinate more groups of people.
The new President says he is seeking to expand testing and vaccine availability, announcing a plan of 100 million shots in the first 100 days of him being in office. Some independent experts, however, are criticising the new president by saying his goal is disappointingly low. But the President responded…
"When I announced it, you all said it's not possible. Come on, give me a break, man."
Biden has directed the Federal Emergency Management Agency to begin setting up vaccination centres, aiming to have 100 running in a month. He's also trying to make vaccines available through local pharmacies starting next month, building on a plan devised by the Trump administration.
President Biden has also set a goal of having most K-8 schools reopen in his first 100 days, with states receiving aid from FEMA's Disaster Relief Fund to help get schools back open. But administration officials say reopening schools safely depends on increased testing.
The national vaccination strategy plan put forth by the new administration, requires $160 billion, and Biden says he wants an additional $170 billion to aid the reopening of schools and universities.
SOURCE: Thai PBS World
Keep in contact with The Thaiger by following our Facebook page.
Never miss out on future posts by following The Thaiger.