Temple 'accommodation' building works spark concerns – Chiang Mai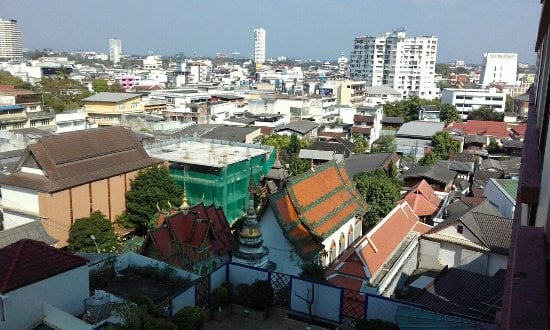 "When asked about the cease order, the temple responded that it had appealed to the court and was waiting for a trial, but the court had allowed them to continue construction in the meantime."
Local people are complaining to the Ou Sai Kham temple after construction of a four-story building next to a sacred historical 100-year-old house has began again. They say a 'cease works' order is being ignored.
ChiangMaiCityLife.com reports that the building first caused an issue in 2016 after the Chiang Mai municipality ordered the construction to cease after they found that the temple had no proper documents for the four-storey building that was going to be used as 'accommodation for tourists'.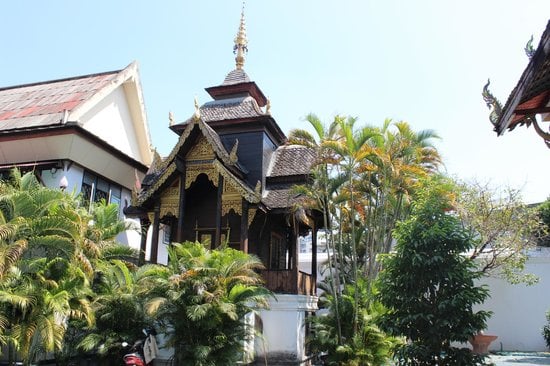 At the time, the municipality ordered the temple to submit documents and alter the design (as the first design was denied) within 30 days otherwise it has to be demolished.
Since the order, the building remained untouched but wasn't demolished.
But at the start of April construction workers were seen working on the building, sparking new concerns among locals.
Chiang Mai Municipality inspected the site this week and confirms that the temple has begun construction again. When asked about the cease order, the temple responded that it had appealed to the court and was waiting for a trial, but claim the court is allowing them to continue construction in the meantime.
More information about the temple…
"Wat Ou Sai Kham was built by laywomen emigrated from Chiang Saen City and live near there. Its old name is "Wat Uppakham" but finally was changed into "Wat Ou Sai Kham". Read more HERE.
Original Story HERE.
Keep in contact with The Thaiger by following our
Facebook page
.
Hotel guest in Chiang Mai runs up bill of nearly 50,000 baht before fleeing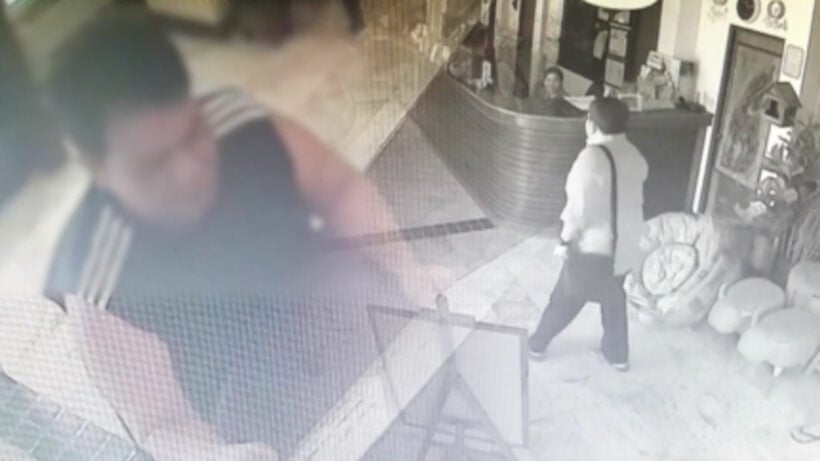 A man who claims to be a doctor stayed in a Chiang Mai hotel for 21 nights, running up a bill of nearly 50,000 baht, before instructing the hotel to invoice the Ministry for the Interior and then fleeing the premises.
Employees of the hotel say they didn't expect the man to abscond as he has stayed there on three previous occasions, paying his bill each time. He would usually reserve his room through an online booking site and gave his name as Chayarop, saying he was a doctor from Nakhon Si Thammarat.
This time, the man did not book in advance but simply walked in on September 28 and asked for a room.
Hotel employees say he didn't say how long he'd be staying for and during his stay, he ordered room service every night, inviting friends to eat and drink with him.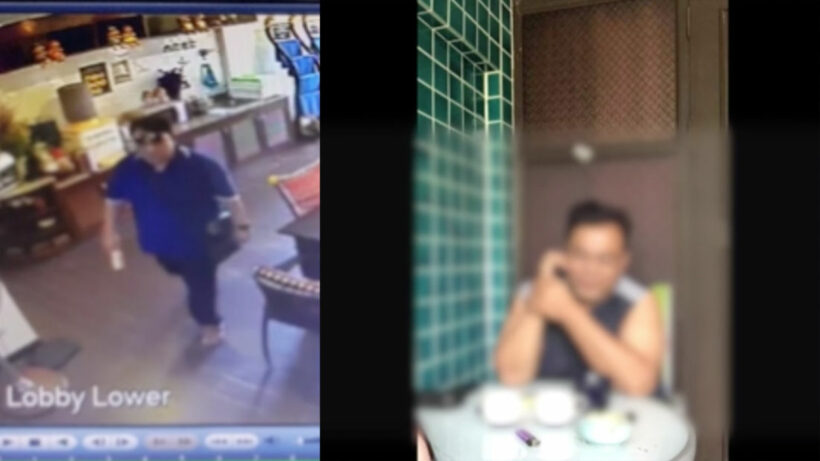 Photo: Ch7.com
Eventually, he had run up a bill of nearly 50,000 baht, but the hotel was reluctant to ask him when he planned to pay due to the fact that he was a regular guest.
After 21 nights, he instructed the hotel to send his bill to the Ministry for the Interior. When he left the hotel that day, he didn't give any indication that he wouldn't be returning later. When he failed to show that evening, the hotel tried to contact him on the number he'd provided but the phone was never answered.
The hotel has now filed a report with the local police force.
SOURCE: thairesidents.com
Keep in contact with The Thaiger by following our
Facebook page
.
Earthquake could hit Chiang Mai and Chiang Rai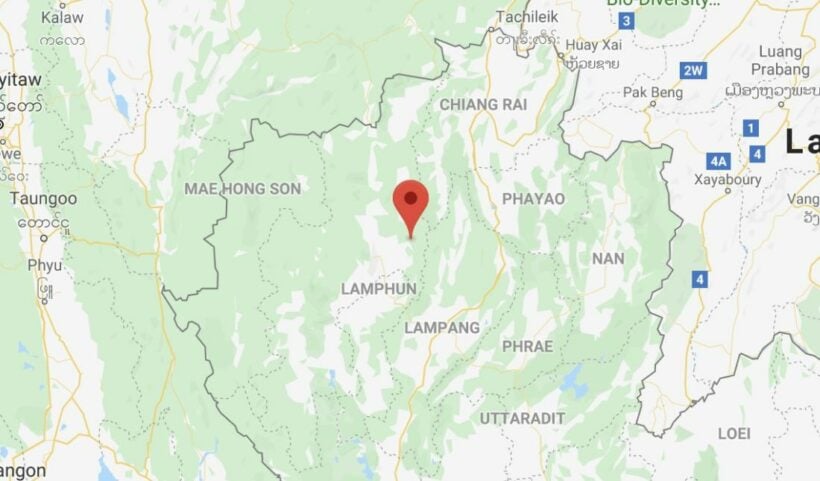 A magnitude 4.1 tremor shook seven districts of Chiang Mai and Chiang Rai on Friday night, prompting the Department of Mineral Resources to warn that the two northern provinces could face a magnitude 5 earthquake within ten years.
The prediction is based on analysis of movements in the Mae Tha fault lines, including the 5.1 ML quake in December 2006, centred under the Mae Rim district of Chiang Mai.
Geological studies in Ban Pong Samakkhi, Chiang Mai, indicate that the area experienced a 5.9 ML quake about 2,000 years ago.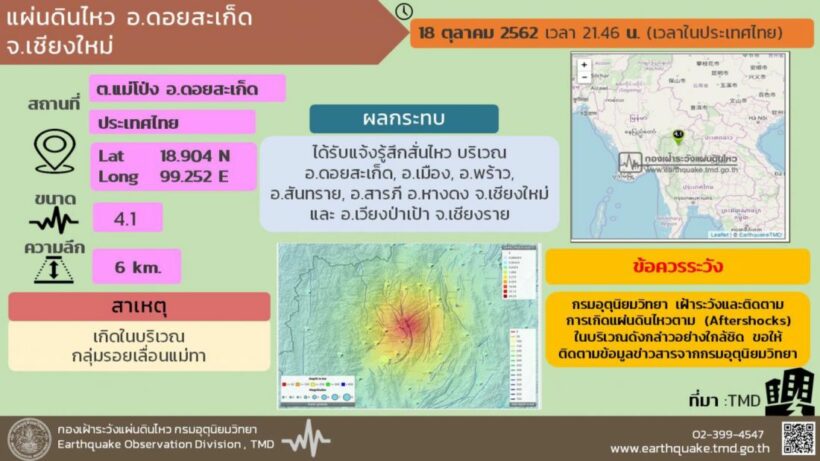 Photo : earthquake.tmd.go.th
Friday's temblor occurred at 9:46 pm, with its epicentre about six kilometres below the surface in Doi Saked district.
The tremor was felt in the Muang, Prao, San Sai, Doi Saket and Hang Dong districts of Chiang Mai and Wiang Papao district of Chiang Rai, though there have been no reports of casualties or property damage.
SOURCE: thaipbsworld.com
Keep in contact with The Thaiger by following our
Facebook page
.
Jump in national park visitor numbers as 'winter' arrives in northern Thailand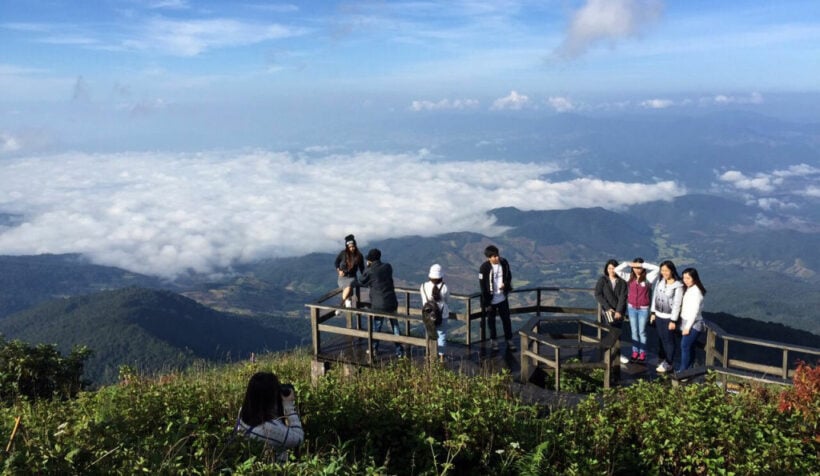 As northern Thailand moves into the 'cold season' (well, cold for Thailand) and temperatures drop, national park officials are reporting an increase in visitor numbers. Whilst the temperature is cooling down on the local northern mountain tops, the ground level temperatures are still around 30 (forecast below). But later in December the temperatures sometime reach as low as zero for places like Doi Inthanon.
The Bangkok Post is reporting that Kritsayam Khongsatri, Head of Doi Inthanon National Park in Chiang Mai says the park welcomed 21,994 visitors over the recent long weekend, over 7,000 a day.
Kritsayam says most of the visitors are Thais who enjoy camping in the colder weather, with average temperatures at the summit of Doi Inthanon, Thailand's highest mountain, being just 5-11 degrees Celsius.
Khao Yai National Park, north east of Bangkok, has also seen a significant increase in visitor numbers, with wild elephants coming out from the jungle to feel the warmth of the sun as temperatures dropped to below 20 Celsius yesterday.
"Visitors to the park are being asked to refrain from using car horns, or bright lights such as flashing cameras and full beam headlights to avoid disturbing the resident elephants."
Winter in northern Thailand typically sees a dip in temperatures and a decline in rainfall coupled with strengthening winds from the north.
SOURCE: Bangkok Post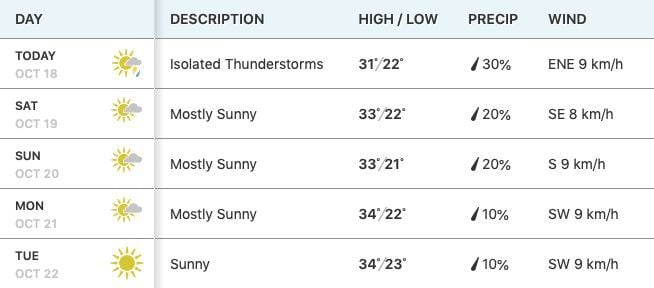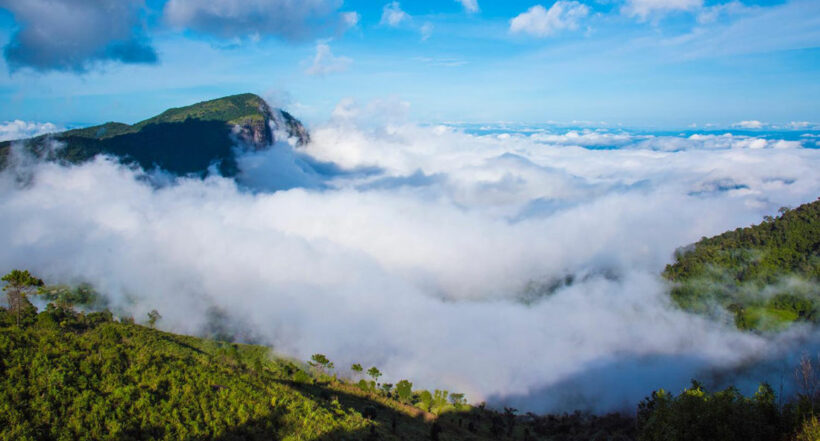 Keep in contact with The Thaiger by following our
Facebook page
.