Seconds in it on Day 3 of Samui Regatta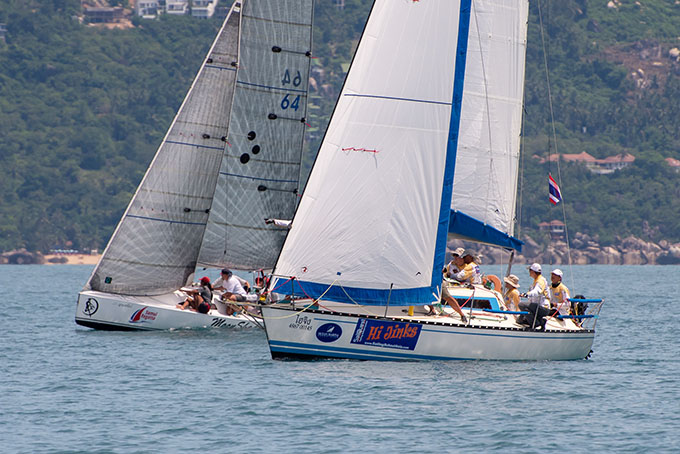 Performance Cruising on Day 3 of 2018 Samui Regatta.
Day 3 of the 2018 Samui Regatta started off with a whimper. The storms of yesterday had gone and the sun was out in force, hopes were high for a return to the tropical sailing conditions which have made Samui Regatta so famous. Come start time all the ingredients were there, bar the wind. With boats milling around the AP was raised and race management were on the hunt for that elusive breeze. By 11am breeze was filling in and Race Officer Ross Chisholm set a "quick" windward/ leeward for all classes.
Despite the variable conditions so far, the race management have kept the race card full with five races for the IRC classes and three for the others completed over the first two days – all things considered, an impressive feat in itself.
The superior speed of THA72 has given most of the IRC Zero crews sleepless nights so far. Whatever the conditions THA72 has been unbeatable and no-one appears to have an answer. That is until today. "Cometh the hour, cometh the man" as the saying goes and today's hero was in the shape of Marcel Liedts and his crew on the Ker 46, Zannekin (HKG). With the two-lap windward/leeward course shortened to just one-and-a-half laps, the wind arrived on cue and those on the opposite side of the course, namely Zannekin and Freefire (HKG), took advantage of the fresh breeze to make up ground on the rest and in the case of Zannekin correct out for their first win of the series. THA72 had to settle for fourth despite being second across the line, while Alive (AUS) claimed their first line honours but had to settle for seventh on corrected time.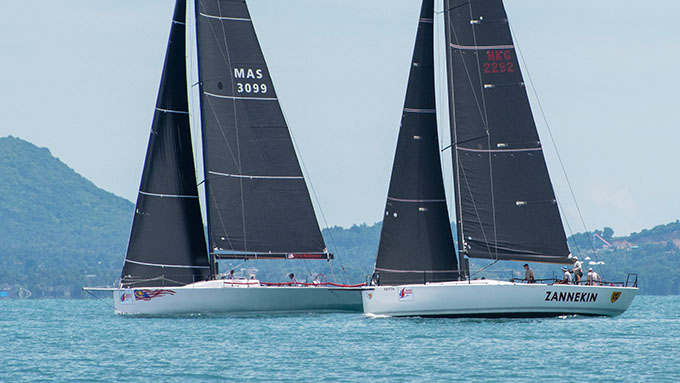 Sarab Singh and his crew on WindSikher (SIN) did what they do best, focused on the wind shifts and played to their strengths, adding another second place to their scorecard. They now sit second overall with a six point lead over third placed Zannekin whose win today puts them one point ahead of Alive in the standings.
In the TP52 division, the racing was exceptionally close with just 62 seconds splitting all four entries. While Kevin and Tom Whitcraft's THA72 dropped a point today they still sit comfortably at the top and with the drop race in play Freefire's win today sees them jump into second overall ahead of the Chinese entry Ark 323.
In IRC One, a poor start by Loco (SIN) hurt them badly as Mandrake III (HKG) powered away to their third consecutive win and with it take the overall lead in the standings by way of a count back. Although it was an off day for Loco finishing third, they're still in the running as they remain tied at the top and will no doubt re-group over the Lay Day and come back all the stronger for it. A solid second today for Fujin (AUS) helps their pointscore and they remain third overall.
Things went to script in Performance Cruising. Jean Rheault's One Ton Souay1 added a fourth win to their scorecard while the the two Thai entries SailQuest Hi Jinks and Moon Shadow had to settle for second and third respectively.
Like the Performance Cruising boats, the Multihull class completed a single-loop of their windward/ leeward course and the struggle was real. After almost two hours it was series leader, Sudu Red (GER) who crossed the line first for the daily double. Less than 30 seconds separated second and third on corrected time and it was yesterday's winner, Pixalux (AUS) that got the better of Sudu Grey (THA) stretching their second place lead in the standings to three points.
While the keelboat and multihull crews have a day off from their race schedule tomorrow (Thursday 31st May), the first round of the Asia – Oceanic Hydrofoil Kiteboard Tour hosted by Samui Regatta kicks-off on Maenam Beach. We'll bring you all the action.
Keep in contact with The Thaiger by following our
Facebook page
.
Never miss out on future posts by
following The Thaiger
.
Academics call on government to hurry up and help the tourism industry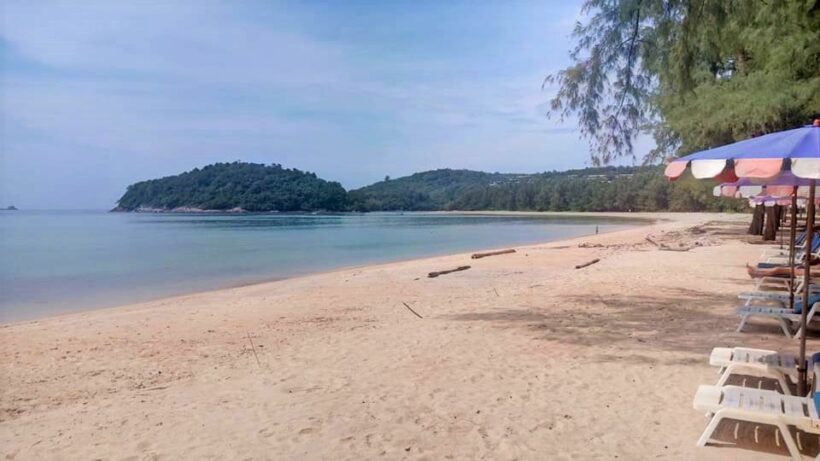 Leading Thai academics are calling on the government to get a move on and help the tourism industry before it's too late. Addressing a gathering arranged by the Foundation for Labour and Employment Promotion, Kiriya Kulkolkran from Thammasat University's Faculty of Economics, pointed to the 80% drop in international tourism as a result of the Covid-19 fallout. His estimate includes the first few months of the year when there was actually a functional tourism industry in Thailand.
According to a report in the Bangkok Post, Kiriya says just 4% of businesses in the tourism sector say they've made the same amount or more than they did before Covid-19. She adds that a survey shows employees in the industry are concerned about debt accumulation and "extremely worried about the future".
Bovorn Subsing, from Chulalongkorn University's Social Research Institute, has backed up the comments, saying tourism workers have seen their wages drop by 60%, while still facing the same, or higher, cost of living. The result is that most are now in debt.
Kiriya predicts the devastation could continue for over 3 years, affecting not just tourism operators but the entire supply chain, as well as new graduates and those seeking their first job. She says that until the sector recovers, the government needs to provide tailored help for businesses, singling out Phuket hotels, who are struggling to survive without foreign guests.
The islands of Phuket and Samui, plus the other 'tourist' islands around Thailand, are facing a particular problem as they're mostly geared for the international tourist market. Domestic tourism, rebooted last July when the local airlines were permitted to fly again, has mostly shunned the popular tourist islands.
One worker at a Phuket hotel, 52 year old Anchisa Sirinanthasak, addressed the forum in support of a possible co-payment scheme for hotel workers. It's understood most hotel operators are paying employees 62-75% of their normal salary, which works out at around 8,000-9,000 baht per person and is not enough to cover their costs.
Meanwhile, Manop Kaewphaka from Homenet Thailand, a non-profit that protects home-based workers, has called on the government to allow foreign tourists back into the Kingdom and to provide more support for informal workers, in the form of wage guarantees and co-payment.
SOURCE: Bangkok Post
Keep in contact with The Thaiger by following our
Facebook page
.
Never miss out on future posts by
following The Thaiger
.
Foreigners report alleged visa scam in Koh Samui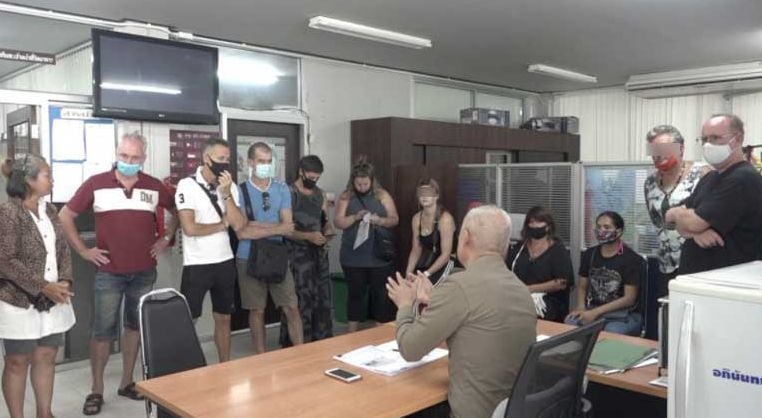 A Thai woman in Koh Samui allegedly ripped off at least 8 foreigners by offering visa extension services and taking off with the money. A group of foreigners reported the scam to officers at the Bo Phut police station, saying they placed deposits ranging from 10,000 baht to even 100,000 baht, but the services were never fulfilled.
A man posted a video on Facebook warning people about the alleged scam and saying he believes the woman stole around 10 million baht. A Thai TV news report shows a J&R Accounting business card for "Joy" which advertises accounting and work permit services.
"Be careful with your visa… There are a lot of people that just want your money and they don't give the service."
Apparently, some of the foreigners paid a deposit 6 months ago. They say Joy kept reassuring them that their applications processing. Now that visa amnesty is up, the foreigners worry about potential problems with immigration, Thai media reports.
Police told Thai media that this isn't the first time they've heard of Joy. They issued a summons for her in the past. If she does not respond to the second summons, the police may go to court and request a warrant for her arrest.
A little over a week ago, at the neighbouring island Koh Pha Ngan, a language school allegedly ripped off more than 100 foreigners, claiming they were able to issue them with a 1 year education visa.
SOURCE: Thai Visa
Keep in contact with The Thaiger by following our
Facebook page
.
Never miss out on future posts by
following The Thaiger
.
Phuket & Koh Samui face financial ruin in the short to medium term – VIDEO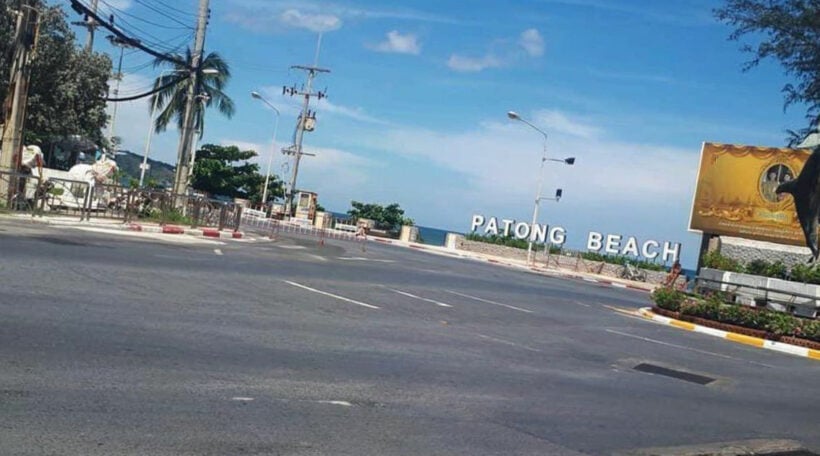 Phuket and Samui are both islands, fed mostly by arrivals at their international airports. Of course, both remain closed and the islands are trying to survive on a dribble of domestic tourists. And there's no sign of hope any time soon for the future. Bill Barnett is 'Mr Hotel & Hospitality' for Thailand and the region. What does he see as the short and long term solutions? Your comments are also welcome, below. You can also watch our stark report about how empty Phuket actually is HERE.
Bill is the MD and leading consultant forc9hotelworks.com
To get all the latest news and information about Thailand, subscribe our YouTube channel. Go on, right now 🙂 You can also LIKE our Facebook page facebook.com/thethaigernews to get even more information about Thailand.
Keep in contact with The Thaiger by following our
Facebook page
.
Never miss out on future posts by
following The Thaiger
.