Phuket Old Town festival to showcase Chinese heritage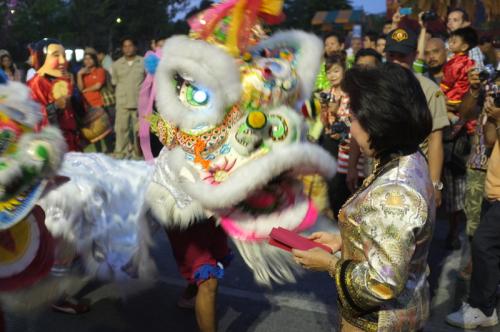 PHUKET: The annual Phuket Old Town Festival will begin on February 15, ushering in the three-day celebration of the town's historical origins and unique ethnic mix of cultures.

To announce this year's festival, leading Phuket dignitaries gathered at Queen Sirikit Park on Thursday night. Joining Phuket City Mayor Somjai Suwansupana in announcing the event were representatives from Phuket City Municipality, Phuket Provincial Police, Tourism Authority of Thailand (TAT) Phuket office, Peranakan Association, Phuket Old Town Association and Jui Tui Shrine.

The festival will be held along four main roads in the heart of the Phuket Old Town: Thalang Road, Soi Rommanee, Krabi Road and Phang Nga Road (map here).

"The Old Chartered Bank on the corner of Dibuk Road [and Thepkrasattri Road] will showcase an exhibition highlighting HM King Bhumibol Adulyadej visiting Phuket in 1959, as well as traditional costumes and food from Phuket Town's yesteryear," Mayor Somjai said.

Traffic will be blocked from using the streets hosting the event's activities from 3pm to midnight so people will be able to walk around the Old Town area and enjoy the activities, she added.

"The festival is one of the most important events for local residents, government offices and private businesses to all join together. The festival has been held for 13 years – this is our fourteenth," Mayor Somjai said.

"The main purpose of this festival is to preserve our beautiful culture, our art and traditions by urging Old Town residents, youths and other local people to take part. Our goal is also to promote cultural tourism in the Phuket Old Town area for tourists to see how beautiful our cultures are," Mayor Somjai explained.

Scheduled to provide some of the entertainment will be "Leng", known for his award-winning antics on Thailand's Got Talent 2012 (view here) and "Looksorn At Ten", renowned for his singing on the popular television show At Ten (view here).

Also performing will be artists from mainland China, providing a magic show (view here).

"There will also be many stalls selling traditional Chinese dishes and desserts," Mayor Somjai said.

The festival will kick off with the opening ceremony and a parade and at about 5pm. The parade will start from Jatujak market on Phang Nga Road, turn left onto Montri Road, head toward Surin Circle to Phuket Road, turn left onto Rassada Road, then right onto Yaowarat Road and end at Queen Sirikit Park (map here).

From 11pm to midnight on the final night of the festival, February 17, Phuket City Municipality will hold a candlelight ceremony to pray for good fortune in front of the "dragon" featured as a statue in Queen Sirikit Park in Phuket Town is called the Hai Leng Ong Sea Dragon.

"Everyone please be assured that police and other relevant officers will take the best care of you, so you can enjoy the festival," Phuket Provincial Police Commander Choti Chavalviwat.

"The Royal Thai Police rates the safety of tourists in Phuket very highly as Phuket is second only to Bangkok in terms of the income generated from tourism. Although more than 300,000 tourists will be attending the festival, we will look after everyone's safety," Gen Choti added.
— Kritsada Mueanhawong


Read more headlines, reports & breaking news in Phuket. Or catch up on your Thailand news.
Police investigate motorbike hoons in Patong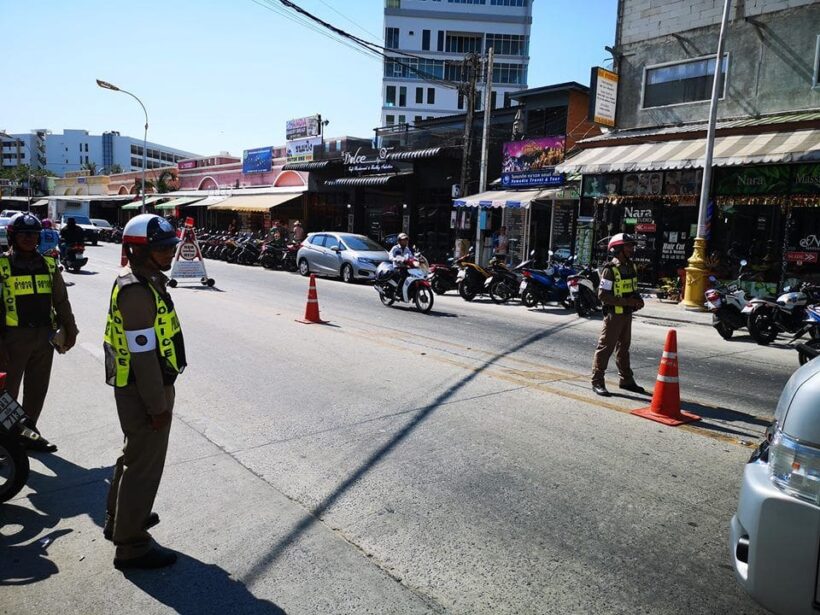 PHOTOS: Patong Police
Patong Police are investigating alleged foreign motorbike racing gangs in Patong after a viral video clip in local social media.
The Patong Police report that the clip of tourists who have been driving their motorbikes at high speed around the streets of Patong has been very popular and provided them with a lot of information about the locations, the bikes and the riders.
Police are now investigating the incident to find the people on the bikes so they can charge them and take legal action.
Every month they say there are about 2,000 cases as Patong Police enforce the road rules around the tourist town. Patong Traffic Police say they are strictly enforcing traffic rules to prevent road accidents and protect tourists.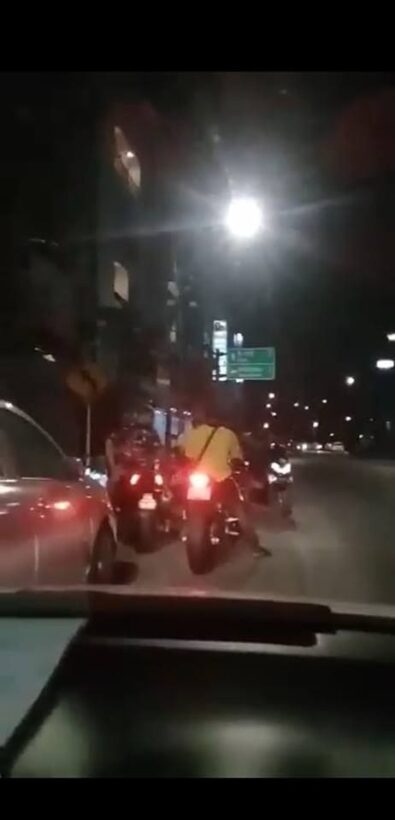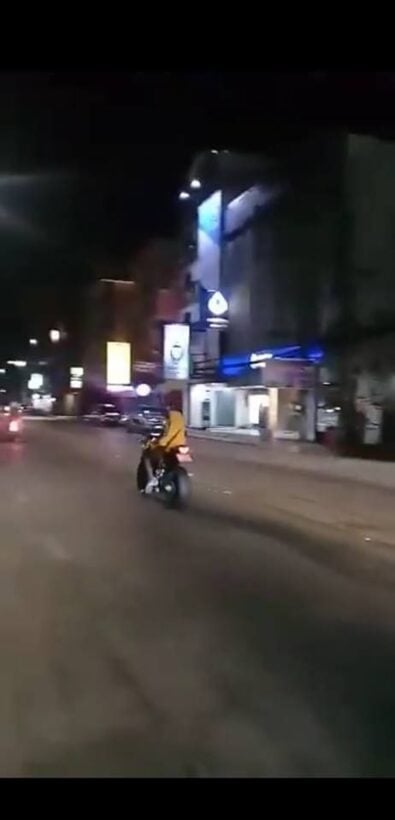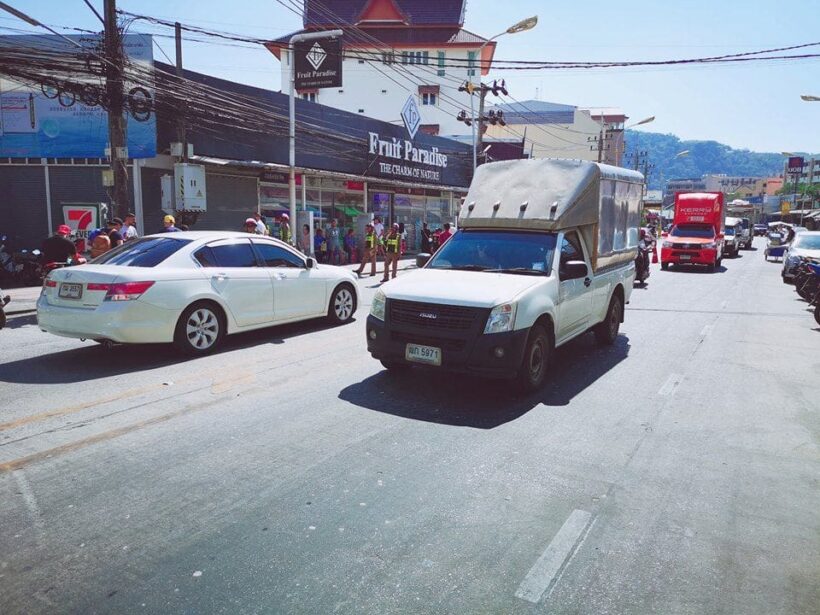 "Self-myofascial release" – what is foam rolling?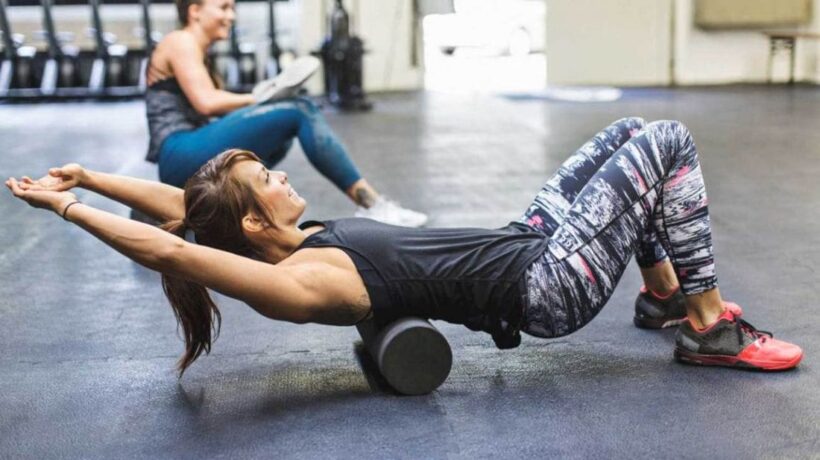 by Krix Luther
The word is out about self-myofascial release – foam rolling – and, no, Thailand people, this doesn't have to do with a 'soapy' or 'happy-endings'.
So what is foam rolling you ask? Well, it was once a secretive technique used by professional coaches and therapists but has become a regular practice for people across the spectrum of all fitness levels.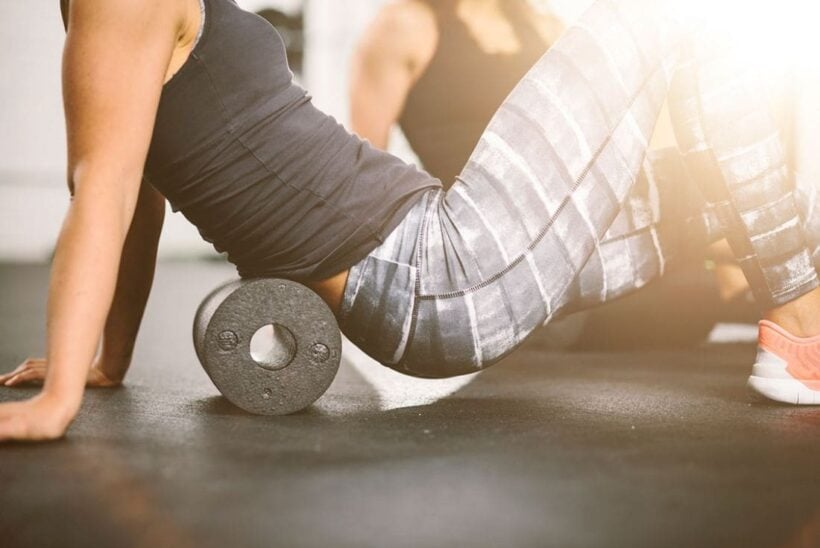 Self-myofascial release is just a fancy term for a technique of self-massage that helps deal with muscle tightness and trigger points.
With a massage parlour never being farther than a kilometre away, and decent one-hour massage costing you less than 500 baht, it might be difficult to see the point of learning the technique – which would explain why I always see a bunch of rarely used foam rollers in the corner of Nai Harn Gym in Phuket (one of the places I work).
Nonetheless, the understanding of your body and muscle structures that comes with practising the technique can offer many benefits.
Increases flexibility and range of motion
Improves blood circulation
Prevents chances of DOMS
Reduces post-workout stress
Helps with post-workout cooldown
Reduces recovery time
Prevents training-related injuries
Reduces chances of overtraining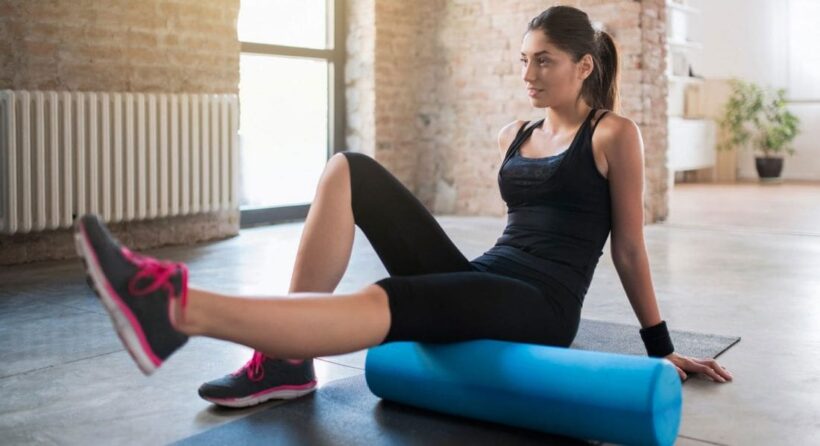 The practice can be done with a foam roller, lacrosse ball, Theracane or your own hands by simply applying pressure to specific points on your body, aiding in the recovery of muscles and assisting in returning them to normal function. We can think of 'normal function' as when your muscles are elastic, healthy and ready to perform at a moment's notice.
Foam rolling after a workout will provide deep compression that will help relax tight muscles and adhesions (fibrous bands) between muscle layers and their surroundings. The benefits of foam rolling are outstanding, in addition to increasing blood flow, which will speed up muscle recovery. Foam rolling can be used for a variety of corrective bodywork.
It can loosen muscles to re-balance posture, re-establish proper movement patterns, enhance performance and help create pain-free movement.
Stretching alone is not always enough when it comes to releasing the tightness, which makes the technique very helpful. Additionally, you are able to feel exactly what is happening and adjust the pressure so that it is uncomfortable, but not unbearable – not always the case when it comes to the toes of your Thai masseuse digging into your back.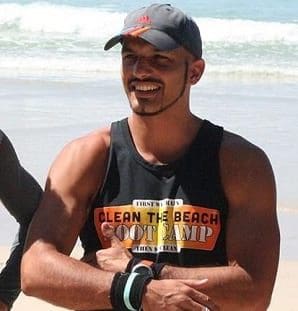 Krix Luther has been a Personal Trainer in Phuket for more than 10 years, he specialises in weight loss, strength & conditioning, TRX and CrossFit. For more information about Krix and his services, visit krixluther.com
Elderly motorbike driver dies in Thalang crash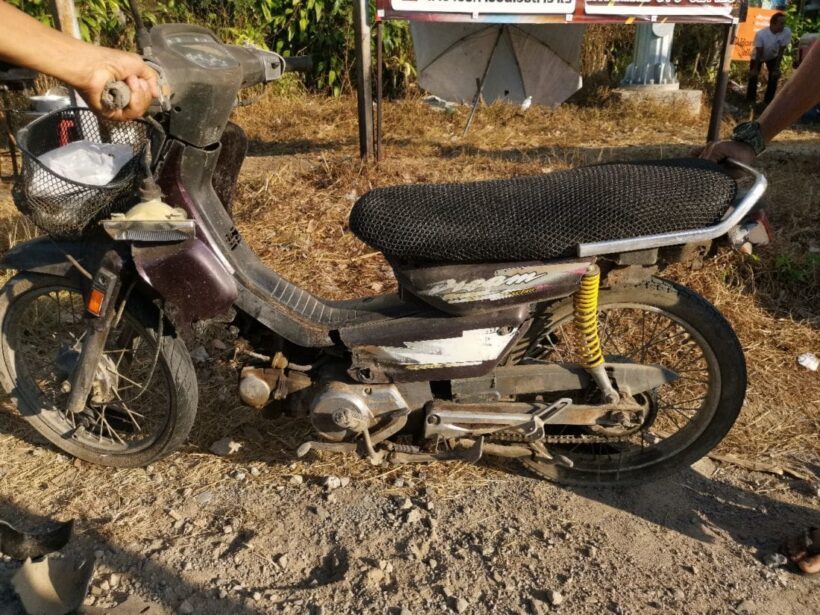 A 74 year old motorbike driver has died after colliding with a high speed taxi in Thalang this morning.
The Thalang Police headed to the accident near an intersection of Thepkrasattri – Nai Yang Road in Thalang at 7.40am.
When they arrived they found a damaged taxi. Nearby they located the damaged motorbike.
74 year old Somchai Uttasaha, the motorbike driver, was taken to the Thalang Hospital but was later pronounced dead as a result of his injuries.
Police report that the taxi was traveling at high speed. The driver was 48 year old Prasert Malitong.
When the taxi arrived at the location of the incident, the motorbike was allegedly traveling outside his proper traffic lane.  The taxi collided with the motorbike at speed.
The taxi driver has been charged with reckless driving causing death.