Weird World News: Cashing in on big money, or not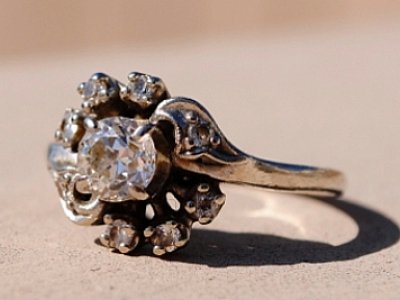 PHUKET: This week's Weird World News Roundup runs the gambit from a US$1 bank robbery, to a space diamond bigger than Earth, with a half-billion US dollars in between.

One dollar, enough for Federal Prison?
A "polite" US man was arrested after robbing his local bank for US$1 [30 baht] in an apparent attempt to be charged with a federal crime and placed in a federal prison, reported The Tribune-Democrat.

The man, Jeffery McMullen, 50, was forced to speak to three different employees in his attempted robbery before someone took him seriously and gave him a dollar before calling the police.

Mr McMullen entered the bank, went to a teller, took out paper and a pen and wrote a note demanding a single US dollar, police officer Sgt Isaac Hassen alleged in a sworn affidavit.

The note read: "Federal bank robbery. Please hand over $1.00."

"He told her he would wait until police arrived," Sgt Hassen said.

Because the teller knew Mr McMullen as regular customer, she didn't understand the magnitude of the bank robbery and thought he was joking. When he explained that it was a robbery, she allegedly told him to use the next window.

The suspect then walked to the next window, where he got angry and demanded money. The second teller also thought it was a joke, the police said.

Finally, Mr McMullen spoke with a new employee in accounting. He explained to her that he was robbing the bank for a dollar.

The accountant told police that she took a dollar from her purse and give it to him before the police were called.

Mr McMullen was taken into custody at the bank without incident.

In another note, Mr McMullen allegedly wrote, "FBI custody. Preferably [sic] Loretto Pa. No press. Seal all files."

McMullen has no criminal record in Cambria County, according to online records. He has never been incarcerated at the county prison previously, reported The Tribune-Democrat.

College student returns half a billion US dollars
A young American college student hit pay-day this month when he received a cheque from the US Treasury Department for over half a billion dollars, but he decided not to cash in on the opportunity.

The Veterans Administration (VA) dependency cheque that 22-year-old Allen Smith gets to help with college expenses each month usually comes in at US$650 – this time, however, it was for far more than usual: US$690 million.

"He immediately, immediately went to the VA officer at Fort Benning… turned in the cheque," the boy's mother Patricia Smith told WTVM.

Mrs Smith explained that Allen received the cheques every month because of his father, who was a veteran of the US Air Force.

"I'm proud of him for what he did because if it were me and I was in his shoes I probably would have done the same thing," she said.

Allen, however, has currently declined to speak to the press.

"He's very humble, and very shy and he really doesn't want to be teased a lot about this," Mrs Smith said.

Mrs Smith explained that inspectors were unsure of how the astronomical error occurred, though they admitted that it could have been a misprint or they could have been hacked.

Single ladies: diamond bigger than earth, put a ring on it
Diamnds are a girl's best friend, which probably means the ladies should hop on a rocket to the "diamond planet" known as "55 Cancri e".

This "diamond-rich super-Earth" orbits a sun-like star in the constellation of Cancer and although it is only twice the size of the Earth, the heavenly body has eight times more mass than the Earth, according to the US-Franco research team that discovered it, reported Reuters.

"The surface of this planet is likely covered in graphite and diamond rather than water and granite," said Nikku Madhusudhan, the Yale researcher whose findings are due to be published in the journal Astrophysical Journal Letters.

The study – with Olivier Mousis at the Institut de Recherche en Astrophysique et Planetologie in Toulouse, France – estimates that at least a third of the planet's mass, the equivalent of about three Earth masses, could be diamond.

Diamond planets have been spotted before, but this is the first time one has been seen orbiting a sun-like star and studied in such detail, reported Reuters.

"This is our first glimpse of a rocky world with a fundamentally different chemistry from Earth," Madhusudhan said, adding that the discovery of the carbon-rich planet meant distant rocky planets could no longer be presumed to have chemical constituents, interiors, atmospheres, or biologies similar to Earth.
— Isaac Stone Simonelli
Thailand News

Join the conversation and have your say on Thailand news published on The Thaiger.
Thaiger Talk is our new Thaiger Community where you can join the discussion on everything happening in Thailand right now.
Please note that articles are not posted to the forum instantly and can take up to 20 min before being visible. Click for more information and the Thaiger Talk Guidelines.