Top 10 islands to visit in Thailand (2020)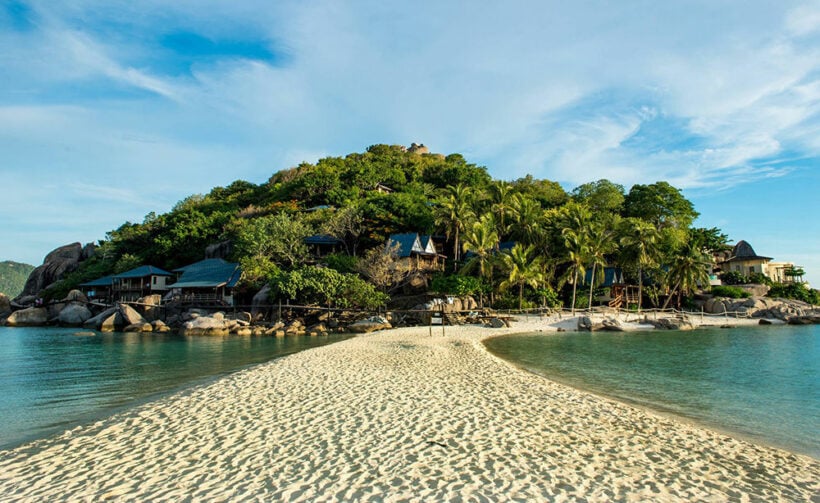 Thailand is famous for its outstanding island experiences and there are many to choose from. From sweeping stretches of clear golden sands to islands where you can dive, snorkel and stay, Thailand's islands and beaches are as diverse as they are plentiful. Let's count them down…
Koh Tao is an island that is well-known for being a great diving destination. It is also known as Turtle Island by the locals and boasts of various small and beautiful beaches that serve as the perfect holiday destinations. Diving is a pleasurable sport to be carried out on Koh Tao as it can be carried out more leisurely in a less crowded environment due to the availability of various diving spots around the island. As diving and snorkelling are the main activities to be experienced here on Koh Tao, one should be aware of the best period to travel to the island with the best conditions.
The best time to visit is during the dry season, between March and September, where the water is said to be calm, and high visibility for more fabulous diving and snorkeling experience. It is highly recommended for tourists to visit Koh Tao in October as the sea is the calmest, and water is the clearest. There are various locations that are worth visiting within reach from Koh Tao, with Koh Nang Yuan being one of those destinations. This island is unique in that three different islands are joined by white sand, making a unique experience to travel between islands or island hopping.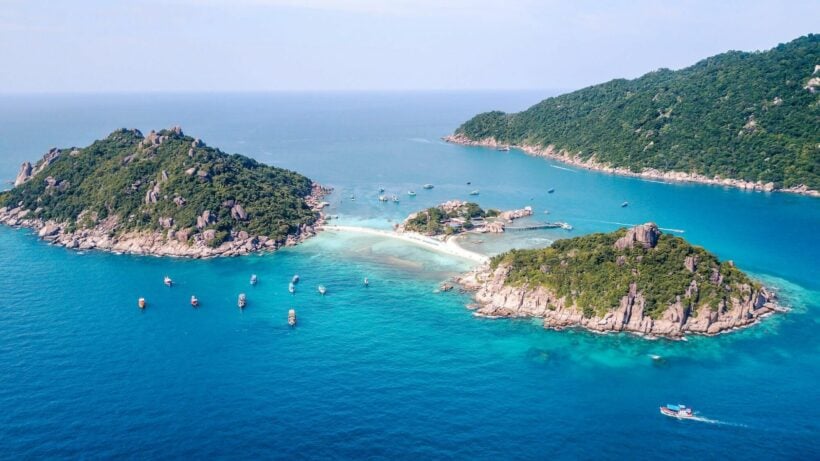 Koh Phangan is a unique destination that one should not miss, as seen in its unique blend of both natural beauty and exciting activities. The unspoiled beaches on Koh Phangan cater to the needs of tourists who wish to relax and escape from their busy lifestyle, while those seeking an exciting and unique experience should not give the Full Moon beach parties a miss. The Full Moon beach parties are according to the lunar calendar, where many party-goers gather and have a fun and exciting time. Altogether, one can experience a hippy vibe when traveling to Koh Phangan, and it is truly an experience that one can only find on this island.
Known as one of the destinations that aim to cater to the needs of all tourists alike, one can expect relaxing activities such as yoga and wellness retreats and not surprisingly, parties, which are what one would not expect from its many natural beauty. Tourists are often left amazed by the gorgeous sceneries that one can experience on the beautiful beaches on Koh Phangan, such as Haad Salad, Thong Nai Pan, Malibu, and Bottle Beach. The best time to visit Koh Phangan is during the dry weather, which falls between March and September, where one can simply relax while sunbathing under the sun on beaches and around the island.

Koh Samui is yet another wonder that most tourists would love to explore when choosing a destination for a holiday as known by its unique blend of beautiful nature and modernity. This tropical island boasts of a vast stretch of beautiful beaches often lined with tall coconut palms, which adds to the tropical vibe along with a massive land of rainforests. Koh Samui is a well-developed island with the tourism scene always on the bloom thanks to the adequate facilities available for the convenience of tourists such as an international airport, high-end resorts, and wellness retreats. Nevertheless, tourists can still experience the natural state of Koh Samui.
Perfect for those who wish to get closer to nature, one can find many choices of activities to be carried out on Koh Samui. The many viewpoints on the island promise great photographs, while those who are seeking for more adventurous activities can give hiking a try. There are also many hidden beaches and waterfalls that one can explore. Besides the fun and exciting night parties and events, Koh Samui is a favorite choice among honeymooners. Visitors often visit between March and October, where the seas are said to be calm, allowing many water activities. Diving is fun during this period, where you can even swim with the whale sharks.

Koh Lipe is a small island that does not disappoint despite being a tiny one. Do not be deceived by its size as this island provides the perfect destination for you to relax and put your hair down. The colorful coral reefs are one of the best, making the island to be one of the best diving destinations in the country. Koh Lipe has national parks and is under the protection of the marines. Therefore, tourists can experience the beauty of nature in an environment that is said to be raw and untouched. Although one can simply find pleasure by relaxing on the beach, many water activities will leave the more adventurous ones amazed where sports such as diving by beautiful coral reefs and magnificent marine creatures.
Tourists often visit Koh Lipe between November and April, but the peak season has to be in January, where many tourists come. Despite all that, Koh Lipe is still a favorite place for relaxation, as seen by its chill atmosphere. Those who are seeking more active pleasures can opt to visit the many neighboring islands around Koh Lipe, such as encountering the friendly yet cheeky monkeys on Monkey Island or rock climb on Koh Khai. Another beautiful destination that is within reach from Koh Lipe is Langkawi Island.

Koh Rok and Koh Haa are islands that offer the best experience when looking out for a holiday destination which is different yet does not disappoint. These small islands provide a lot of surprises despite the size, and they are untouched and undiscovered, appealing to those who wish for something different for a memorable holiday. The local government takes various initiatives in maintaining the underwater ecosystem here on Koh Rok and Koh Haa. Therefore, tourists can get the opportunity to encounter a variety of vibrant marine life and beautiful underwater topography with both soft and hard corals.
The best time to explore Koh Rok and Koh Haa is between November and April, where avid divers and snorkelers gather due to the best condition to explore the underwater world surrounding the islands. One such place for the best diving experience is on Koh Lanta. It is worth mentioning that the marine park is not open outside this period. Boasting as one of the most beautiful destinations in the country, one can experience gorgeous beaches and exciting water activities on Koh Rok and Koh Haa. Snorkeling on Koh Rok Noi to experience the majestic Koh Rok waterfall or diving while exploring the underwater caves and caverns are pleasurable activities to be carried out. Another place to snorkel with high visibility is Koh Haa Yai, where stunning pictures and the experience of swimming with marine creatures such as manta rays and whale sharks makes for a great underwater experience.

Check out the top 5 islands HERE
Keep in contact with The Thaiger by following our Facebook page.
Never miss out on future posts by following The Thaiger.
Thailand to introduce "area quarantine" for international visitors from April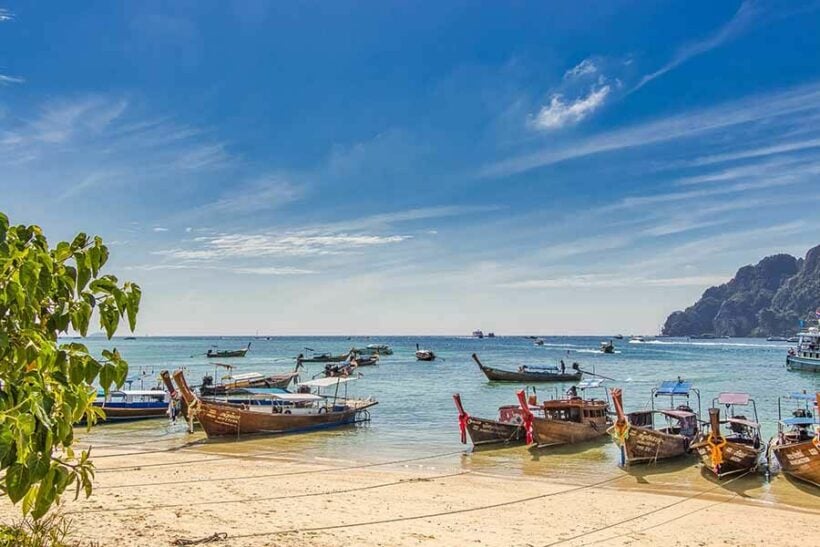 From next month, foreign visitors to the Kingdom will be able to experience the delights of "area quarantine", after the government confirmed the scheme for 5 provinces. Following a meeting with the Public Health Ministry, the Tourism Minister Phiphat Ratchakitprakarn confirmed that Phuket, Krabi, Chiang Mai, Chon Buri (Pattaya), and Surat Thani (Koh Samui and Koh Pha-ngan) have been chosen to pilot the scheme.
Foreign tourists opting for area quarantine will be required to remain in their hotel rooms for the first 3 days of their stay. They will be tested for Covid-19 and, if negative after 3 days, will be allowed to leave their room and roam freely around the resort for the remainder of their 14-day quarantine. At the end of the 14-day period, they will once again be tested for the virus and, if negative, allowed to travel around the quarantine area.
In order to avail of the scheme, tourists will still need to fulfil the other requirements for travel, including obtaining a Certificate of Entry, a negative Covid-19 test 72 hours prior to travel, and adequate health insurance. Nation Thailand reports that the area quarantine plan will be run by 29 travel agencies, under TAT supervision.
The area quarantine scheme comes as the TAT hails the success of the first "golf quarantine" scheme, which operates in a similar manner. Travellers from countries considered "low-risk" for Covid-19 can come to Thailand for a golf holiday at approved golf resorts in the Kingdom. Conditions are similar to those attached to area quarantine, with the golfers having to spend the first 3 days in their room, test negative for the virus, and then enjoy free rein of the resort, with a few rounds of golf thrown in.
Thailand's economy has been decimated by the fallout from the pandemic, in particular the loss of international tourism. The current mandatory 14-day quarantine period is seen as the biggest hurdle to overcome in order to re-ignite the sector. In 2019, international tourism contributed 2 trillion baht out of a total 3.01 trillion baht tourism trade. In the same year, tourism made up 17% of Thailand's GDP.
SOURCE: Nation Thailand
Keep in contact with The Thaiger by following our Facebook page.
Never miss out on future posts by following The Thaiger.
Covid-free Samui, Phangan, Tao offer tourism discounts until end of April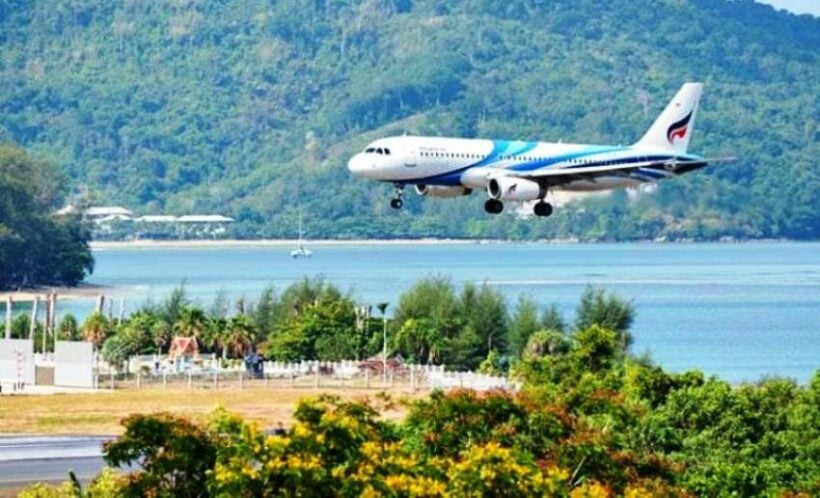 The Covid-free gulf islands of Koh Samui, Koh Phangan, and Koh Tao are offering special discounts and privileges to tourists until the end of April. Over 80 tourism operators are taking part in the scheme which can be accessed by clicking on www.samui-phangan-tao-speciallink.com.
Surat Thani, which includes Koh Samui, is 1 of 4 provinces to receive the first delivery of the Covid vaccine after being considered an area of economic significance, along with Chon Buri, Phuket, and Chiang Mai.
SUP ROY or Stand Up Paddle on Koh Samui is one of the operators offering discounts with schedules available on suproysamui at least until May 2021.
Central World in Bangkok is hosting a "3 Wonder Island" tourism promotion from March 11-17 , 2021, with special discounts from 50 tourism operators on Koh Samui, Koh Phangan and Koh Tao. The Tourism And Transport Authority along with Koh Samui Tourism Promotion Association are organising the event.
The "Phangan Privilege Card" is also being promoted to allows holders to enjoy discounts at hotels, restaurants, shops, and tourism-related businesses on Koh Phangan that are members of the Koh Phangan Hotel and Tourism Association. To access the promotion, visit: Koh Phangan Hotel and Tourism Association.
The famous diving island of Koh Tao is offering the "Dive to the Nature" project to promote eco-friendly tourism. Visitors can elect to take part in ocean and beach cleanups, or coral reef restorations among other activities. The island is also promoting a new eco-tourism route development that caters to tourists in the new normal era. To find out more, visit: Koh Tao Tourism Association.
Bangkok Airways, Koh Samui's only airline, is offering a special one-way fare on the Bangkok-Samui or Samui-Bangkok sector, starting from 2,000 baht. Bookings can be made from now until April 30, 2021, for travel until June 30, 2021, at www.bangkokair.com.
The TAT Koh Samui Office is teaming up with Raja Ferry and Seatran Ferry, to offer a coupon worth 250 baht per vehicle ferry to Koh Samui on weekdays (Monday to Thursday) until April 30, 2021. For more info, contact: LINE Office: @tatkohsamui.
For more tourism activities on Koh Samui, Koh Phangan, and Koh Tao, see Facebook: TAT Koh Samui or LINE Office: @tatkohsamui.
SOURCE: TAT News
Keep in contact with The Thaiger by following our Facebook page.
Never miss out on future posts by following The Thaiger.
Koh Samui to start Covid-19 vaccinations early next month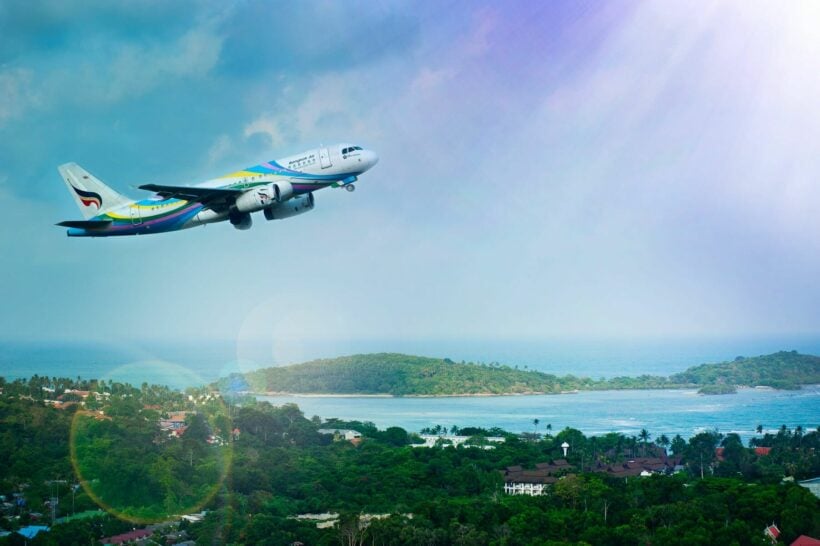 Covid-19 vaccinations on Koh Samui will start early next month with 2,500 doses planned to be given to 1,250 people on the island, according to Surat Thani governor Wichawut Jinto. Island authorities are also proposing that foreign visitors be allowed to quarantine on their yacht, at a villa hotel or at a wellness centre.
The tourist island off the coast of Surat Thani in the Gulf of Thailand is deemed as an area of "economic significance" and is included in the first phase of the country's immunisation plan. The first doses will be given to disease control officials and those in the tourism sector.
The vaccines, which just arrived from overseas yesterday, are expected to be delivered to the island before the end of the month and vaccinations are set to start in early March.
Half of the vaccines are reserved for those in the healthcare field as well as local government officials. Around 26% of the doses would be given to local health volunteers and the general public. 22% of the doses would be given to workers in the tourism industry, including airport employees and hotel quarantine employees. 2% of the doses will go to Covid-19 inspectors.
SOURCE: Bangkok Post
Keep in contact with The Thaiger by following our Facebook page.
Never miss out on future posts by following The Thaiger.