Thai banks warn of cyber scams after surge in fraud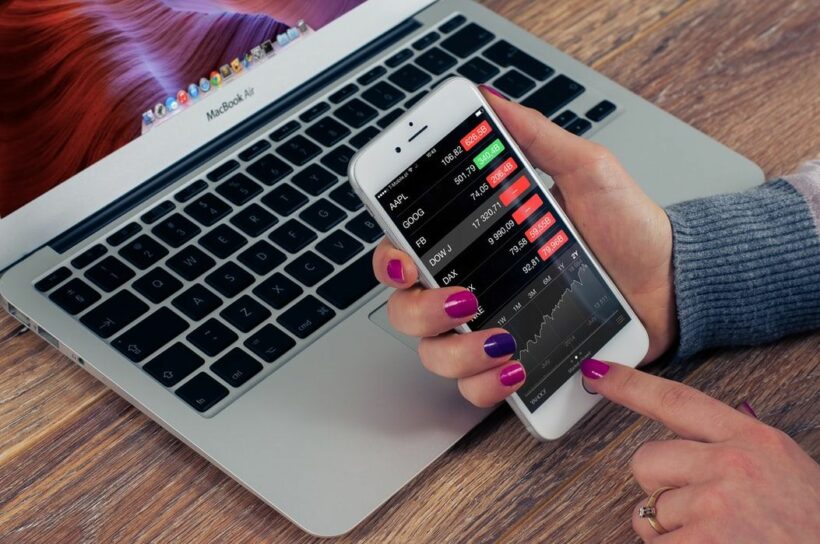 After a cyber scam surge involving Siam Commercial Bank earlier this month, police are warning the public of increased smartphone and call centre scams. Police say they are stepping up efforts to track down such criminals who have sent messages that ask for respondents to send their bank account information in an attempt to steal their money and identities.
Since 2009, the number of internet users in the kingdom has increased almost 3 fold, making it a prime opportunity for scammers to steal private information, as more than 1 in 5 online activities involve a financial transaction of some kind.
The need for increased monitoring has been made clear after 29 SCB customers received an SMS after they contacted its call centre, telling them to send back their 13-digit ID number and a 1 time password or OTP. The scammers then used their information to sign up to a mobile banking app in which they used to transfer funds out of the victims' accounts into their own.
SCB is the only bank that reportedly allows the use of its mobile app on more than one device. After the breach, the victims filed complaints with the Police Cyber Taskforce, with its chief promising a full investigation. But upon trying to fix the issue, some users say they were further scammed.
23 year old Thanawat Saengphet, said he had contacted SCB to change his address with the bank, only to receive an SMS asking him to update his information by clicking an attached link. As the SMS was sent to him only 30 minutes after contacting the bank, he assumed it was sent from the bank. He then proceeded to provide his name, ID number and OTP. However, upon logging into his account the next morning, he found that 20,000 Thai baht was missing from his account.
Police arrested suspects from at least 3 groups that were linked to scamming bank customers' information, with a number of Vietnamese nationals being accused of stealing 200,000 Thai baht from 8 victims.
But the operation to steal identities is not limited to only the Vietnamese as Chinese, Taiwanese, and even Thai nationals were also linked to similar crimes leading to multiple arrests.
Police say they are investigating links between the groups as they think they may be part of the same criminal network, as all victims received fraudulent SMS messages after contacting the SCB call centre. Police say the criminals had wired the victims' money to other countries in which they are currently investigating which countries are involved in the scams.
SOURCE: Chiang Rai Times
Keep in contact with The Thaiger by following our Facebook page.
Never miss out on future posts by following The Thaiger.
Kanchanaburi police officer's twin sons arrested for trafficking methamphetamines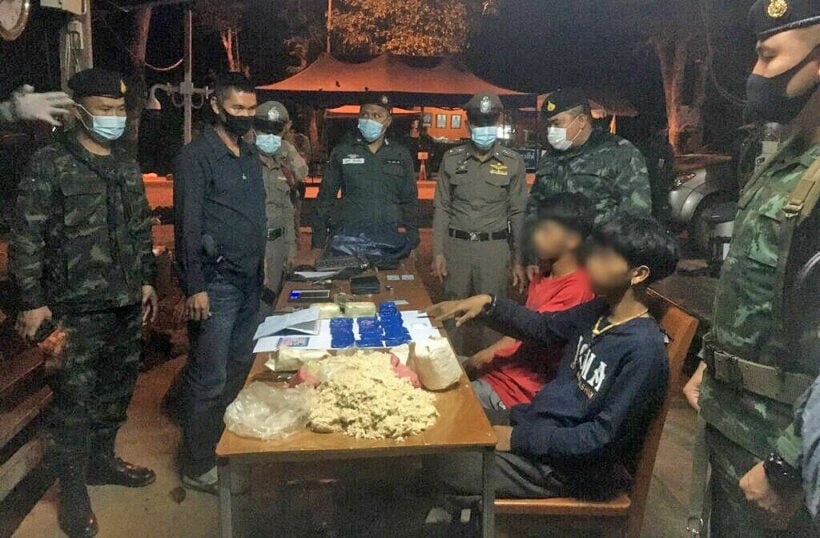 Twin sons of a Thai police officer have been arrested and charged with trafficking methamphetamine, according to Thai-language daily Matichon. The arrests were made yesterday.
Thai army and border patrol Police stopped a car driven by the two 20 year old twins at a routine checkpoint in western Thailand. A routine search of the vehicle uncovered 2,000 methamphetamine tables in 4 separate containers.
The twins told police that a Burmese person told him to fetch the drugs from the Phaya Tongsoo Village in Myanmar, just across the border from the Sangkhlaburi district in Kanchanburi A Burmese man later took one of the twins across the border to a temple, where he received 2,000 methamphetamine pills.
The father of the twins is a Thai police officer who had served in Sangkhla Buri and Thong Phapoom districts in Kanchanaburi. He is now working at the Office of Police Region 9, accord to Matichon News.
Keep in contact with The Thaiger by following our Facebook page.
Never miss out on future posts by following The Thaiger.
Phuket national park officer fired over peeping Tom incident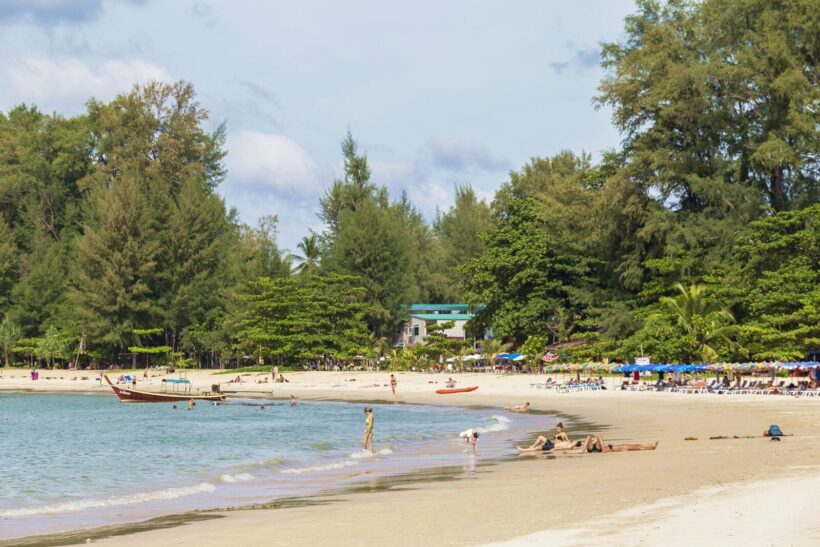 A national park officer has been fired after being accused of spying on a woman in the public toilet on January 17 at Phuket's Sirinath National Park. 28 year old Abdulrama Mahaderi, was accused by a woman named Sopita and her boyfriend Panupong Rungrueng of climbing a wall that separates the men's and women's sections of the toilet at Nai Yang beach in order to look at Sopita. Abdulrama allegedly also had his mobile phone in his hand.
Sirinath National Park Chief Pramote Kaewnam confirmed that an investigative committee had spoken to witnesses and determined that Abdulrama was guilty of "misbehaviour and improper actions."
Pramote confirmed that Abdulrama's employment contract was then terminated, effective last Wednesday, 3 days after the incident allegedly took place. On its Facebook page, the Sirinath National Park made a post about the incident.
"It has caused disgrace to the Department of National Parks, Wildlife and Plant Conservation and affected the image of the overall department."
Sura Lertthaisong of Sakhu Police confirmed that Abdulrama would be facing charges and that he was currently investigating whether a charge of "bullying in public" under Section 397 of the Criminal Code would be appropriate.
Abdulrama had previously posted on the official Sirinath National Park Facebook page that his understanding was that no charges would be pursued by Sopita and Panupong.
"The tourists told me that they did not want to press charges. They just told me that they did not want me to do anything like this again."
But after Panupong posted a photo of Abdulrama, detailing his alleged indiscretion on social media, others came forward with similar accusations.
"One group of women said that they were also spied on by this man on the toilet wall 2 months ago, but they did not report it and did not press charges – and the truth faded away as if nothing ever happened."
SOURCE: The Phuket News
Keep in contact with The Thaiger by following our Facebook page.
Never miss out on future posts by following The Thaiger.
Border districts screening cars for smuggling illegal migrants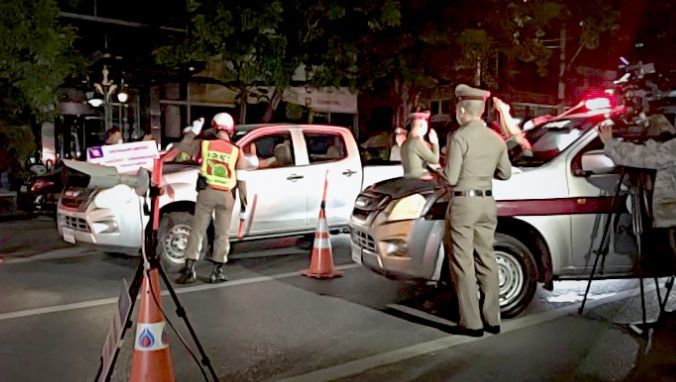 Security officers in Thailand's 3 border districts are under strict orders to screen all cars at security checkpoints for illegal migrant smuggling. The orders come after the arrests of 3 Thais who allegedly smuggled illegal migrants into the country using their own cars, with all cases being linked to each other.
The smugglers tried to escape being detected by authorities as they used their own cars instead of the typical trucks that have historically alarmed police. One of the 3 drivers arrested was 44 year old Sasiphen Sillapachai, the wife of a tambon administration organisation official in Sangkhla Buri. 38 year old Prawit Kaewdam and 40 year old Atchara Chinsoranan were the others arrested.
Sasiphen was driving a car carrying 4 migrants when she was stopped in Thong Pha Phum on Friday. Prawit and Atchara were caught at a checkpoint in Sangkhla Buri on the same day following a search of their 2 Toyota Fortuner vehicles, one with 2 illegal migrant workers and the other with 1. All of the suspects confessed to being paid 14,000 baht each to smuggle the migrant workers.
The order applies to checkpoints in Sangkhla Buri, Thong Pha Phum and Sai Yok districts, and is focusing in particularly on the Ban Namkerk and Rantee bridge checkpoints in Sangkhla Buri.
Such smuggling of illegal migrant workers from Myanmar, where nearly 140,000 Covid-19 cases have been reported, has been blamed for setting off a 2nd wave of infections in Thailand, which has seen infections more than triple over the past five weeks since the pandemic began last year.
Smuggling gangs in Kanchanaburi and other border provinces have been aided by corrupt police, local officials and military officials who look the other way. But the Covid pandemic has forced the government of PM Prayut Chan-o-cha to admit that the country has a serious problem that must be addressed.
SOURCE: Bangkok Post
Keep in contact with The Thaiger by following our Facebook page.
Never miss out on future posts by following The Thaiger.