Furious pageant fans accuse Laos of copying Thai contestant's fishy costume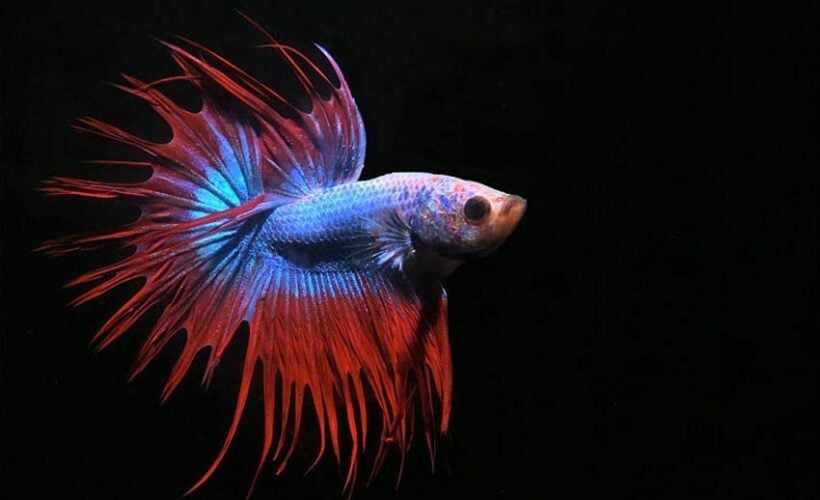 Beauty pageant fans in Thailand are furious about a move by neighbouring Laos that could create a major diplomatic incident between the 2 countries. Supporters of Miss Universe Thailand, Amanda Obdam, say Miss Laos, Phatthana Khidaphone, has stolen Obdam's costume idea and plans to wear it at an earlier pageant in Bangkok this week.
According to a Coconuts report, the Laotian contestant in Wednesday's Miss Grand International pageant will wear a costume inspired by the "Laos Fighting Fish". The decision has caused consternation among Thai pageant fans, given that Obdam was already planning to wear a costume inspired by the Siamese Fighting Fish, when she participates in the Miss Universe contest in Florida in May.
However, pageant officials say the controversial move by Laos won't change a thing, and Obdam will go ahead with her outfit as planned.
"Thailand's national dress was inspired by women in Thai literature and national treasure Siamese fighting fish is ready to be worn by Amanda Obdam in 69th Miss Universe."
Meanwhile, in another shocking development, the costume designer for Miss Laos turns out to be Thai and says no country has a monopoly on dressing their pageant contestants in fish costumes. Khumpee Arangkarn has been designing costumes for contestants from Laos for years and in 2018, his design won at the Miss Universe pageant. He says everything's fair game in the world of cut-throat beauty pageants.
"Every country can do a fish costume, and Laos doesn't need to give in and change it. It's not that I think Laos shouldn't back down for Thailand, but if the USA does a fish costume, others can't do the same? It is a competition after all, and everybody wants to win."
The controversy has rocked social media, with Miss Universe Thailand official Narong Lertkitsiri accusing Laos of blatantly ripping off Thai culture.
"I'm so confused, how can you do this? The tail and fins, they're obviously a Thai flag. I want to ask the designer and those who made this dress for a neighbouring beauty contestant, 'how dare you?!'"
Many on social media agree with Narong, with netizen Yobo Jagiya pointing out that the Laos Fighting Fish doesn't even, well…exist.
"There is no such thing as a Laos Fighting Fish. The only origin of the fighting fish in the world is Thailand. It's a kind of national treasure."
Meanwhile, the designer of Obdam's costume, Akarach Pusonphong, says it's time for the Laos team to own their mistake and apologise.
"Understand your mistake and accept it, learn how to say sorry. Whether this is a (marketing) trick or whatever, it's something they just shouldn't do."
SOURCE: Coconuts
Keep in contact with Thaiger by following our Facebook page.
Never miss out on future posts by following Thaiger.
Police arrest 2 Lao men, seize 550 kilograms of methamphetamine at Mekong River bank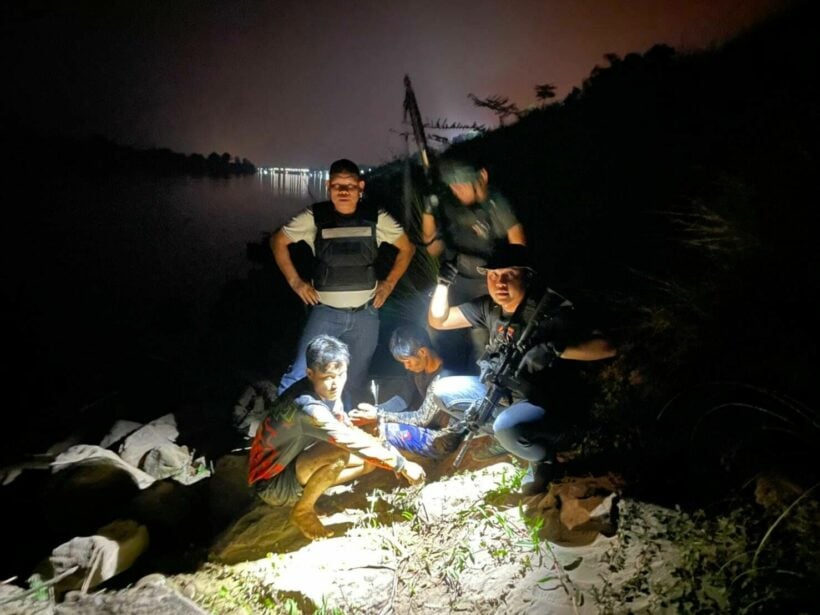 In another drug bust by the Mekong River, police seized 550 kilograms of crystal methamphetamine valued at around 275 million baht. Methamphetamine trafficking across the river from Laos to Thailand has spiked since the Myanmar coup. Many militant groups in Myanmar border towns rely on synthetic drug production as a main source of income. With tightened patrol along the Thai-Myanmar border, many are cutting through Laos and across the Mekong River to smuggle the drugs into Thailand.
Officers arrested 2 young Lao men at the riverbank in Nakhon Phanom's That Phanom distict as they were loading sacks of methamphetamine onto a pickup truck. Police say they suspect 21 year old Phaeng Duangmalai and 20 year old Noo Kaewmanee also delivered a shipment of drugs on Wednesday night. The 2 men allegedly told police that they were paid 5,000 baht each to deliver the methamphetamine.
Earlier this week, drug suppression police arrested a 27 year old man in Sakhon Nakhon's Bang Muang district and seized 30,115 methamphetamine pills. Police investigated and tracked down another drug suspect the next day, arresting a 46 year old Charoon Suriyaphum and seizing 3 kilograms of crystal methamphetamine from his pickup truck.
Charoon allegedly told police that he had been hired by Laos national to transport the methamphetamine and was paid around 50,000 to 100,000 baht per delivery. Police say he had already picked up 450 kilograms of crystal methamphetamine from the riverbank in Nakhon Pathom and was planning to pick up another 550 kilograms from the Phaeng and Noo the next night.
SOURCE: Bangkok Post
Keep in contact with Thaiger by following our Facebook page.
Never miss out on future posts by following Thaiger.
Drug trafficking in Thailand spikes following Myanmar coup, volunteers keep close eye on border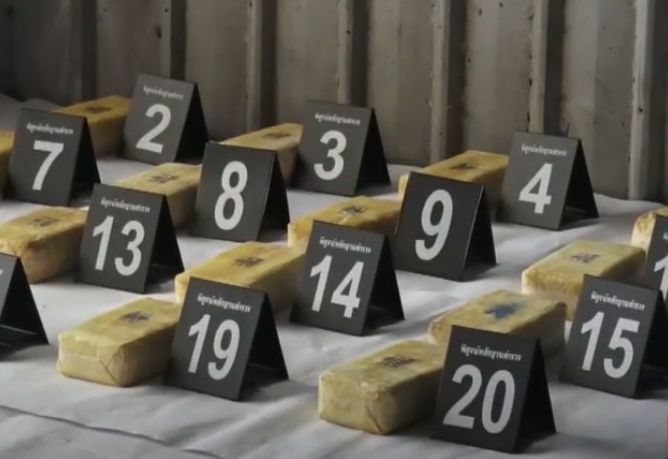 Thailand has faced a spike in methamphetamine trafficking across the Mekong River following the military coup in neighbouring Myanmar. Local volunteers along the river are now helping out to identify potential drug smugglers disguised as fishermen.
The volunteers tip off police when they see suspicious activity since they can't make arrests and confronting a drug trafficker could be dangerous.
One volunteer says he tipped off police about suspected drug traffickers carrying packages from their boats and hidding the drugs in the grass along the riverbank. He says the suspects were later arrested with 5 million methamphetamine pills known as "yaba," meaning "crazy drug."
The Golden Triangle, where Laos, Thailand and Myanmar meet, has been notorious for drug smuggling for decades. For many insurgent and militant groups in Myanmar border towns near Thailand and Laos, synthetic drug production is a main source of revenue.
Crime syndicates in Myanmar are likely using the military takeover to their advantage to strengthen their positions and increase synthetic drug production, according to Jeremy Douglas from the United Nations Office on Drugs and Crime. He says "the pieces are in place to scale up" the drug trade.
Even though border patrol has tightened along the Thai-Myanmar border, drug traffickers are using a route through Laos, crossing the Mekong River to smuggle the drugs to Thailand. With the uptick in supply, the price of methamphetamine has dropped to a low of 50 baht (around $1.60 USD).
SOURCE: AFP
Keep in contact with Thaiger by following our Facebook page.
Never miss out on future posts by following Thaiger.
Migrant workers risk losing their legal status, the Cabinet to extend work permit amnesty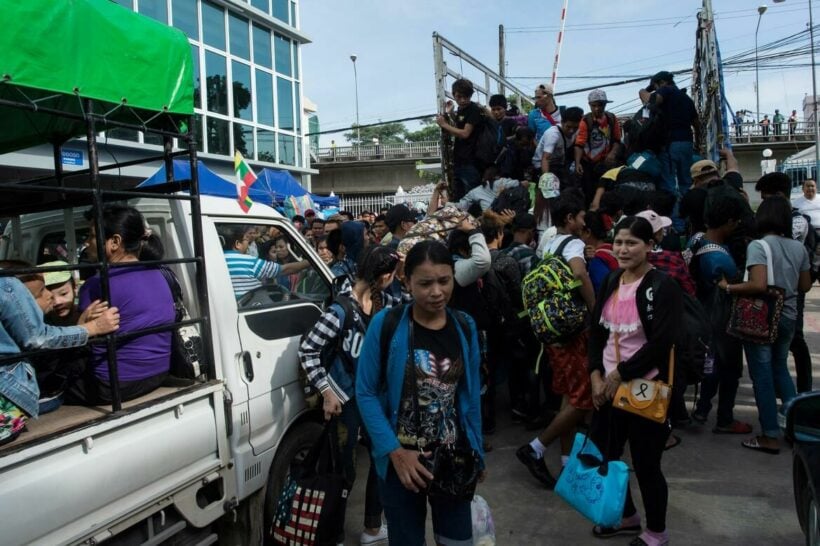 Over 1.7 million migrant workers in Thailand are going to lose their legal working status because they can't submit work permit renewal and a health certificate with Covid-19 test results in time. The Labour Ministry then proposes the cabinet will extend the registration period (amnesty) for migrant workers to help maintain their legal status. Migrant workers, including those illegal and unemployed workers, are required to register with authorities via the ministry's website from January 15 until February 13.
According to the Labour Minister, every migrant worker to renew their work permit must receive a Covid-19 test at hospitals designated by the Public Health Ministry. The Department of Medical Sciences will be responsible for the testing costs.
Illegal and unemployed workers, who registered with the Ministry, will be allowed to stay in the Kingdom for 2 years without penalties. Only those migrant workers from Cambodia, Laos, and Myanmar are allowed to overstay their current visas, but are required to register with the provincial employment office in the area they work, as part of the amnesty.
SOURCE: Bangkok Post
Keep in contact with Thaiger by following our Facebook page.
Never miss out on future posts by following Thaiger.