DAY TWO REPORT – Seven days of danger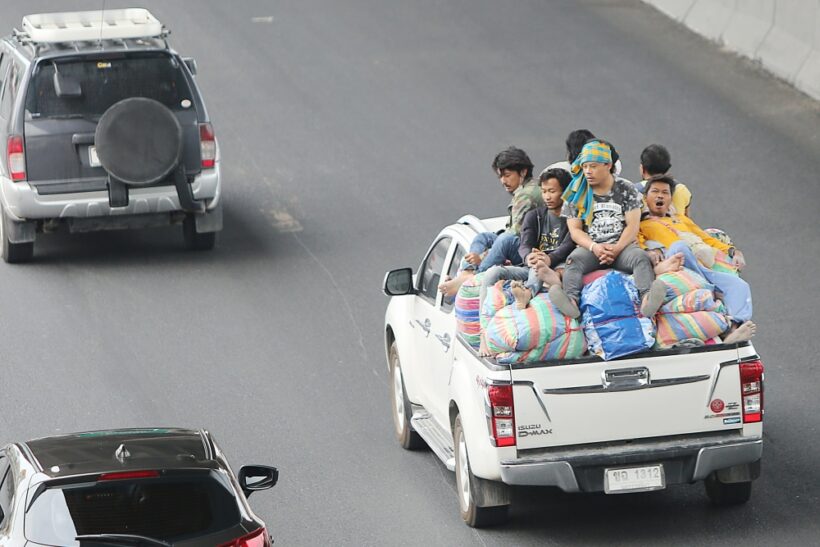 A total of 92 people were killed and 1,107 were injured during the first two days of seven-day monitoring period for people travelling during the long New Year holidays.
On Friday, which was the second day of the so-called "seven dangerous days" new year holidays, 576 road accidents happened, killing 49 people and injuring 609, said Karun Sakulpradit, permanent secretary for the Education Ministry. It was Karun's turn to hold a press conference on the monitored road accident statistics at the Road Accidents Prevention and Reduction for 2018 New Year Operation Centre at the Disaster Prevention and Mitigation Department.
The accumulated statistics showed that 1,053 accidents happened on Thursday and Friday, killing 92 people and injuring 1,107. Karun said most – more than 42 per cent – of the accidents were caused by drunk driving, following by speed limit violation (23 per cent).
He said most – nearly 78 per cent – of vehicles in the accidents were motorcycles. And most – about 68 per cent – of the accidents happened on straight roads. Karun said Nakhon Si Thammarat was the province with the highest number of accidents – 25.
So far, Phitsanulok, Pathum Thani and Ubon Ratchathani had the highest number of deaths – each with three – while Nakhon Si Thammarat had the biggest number of injuries, which was 29.
STORY: The Nation
Keep in contact with The Thaiger by following our
Facebook page
.
Poll shows majority of Thais still worry about coronavirus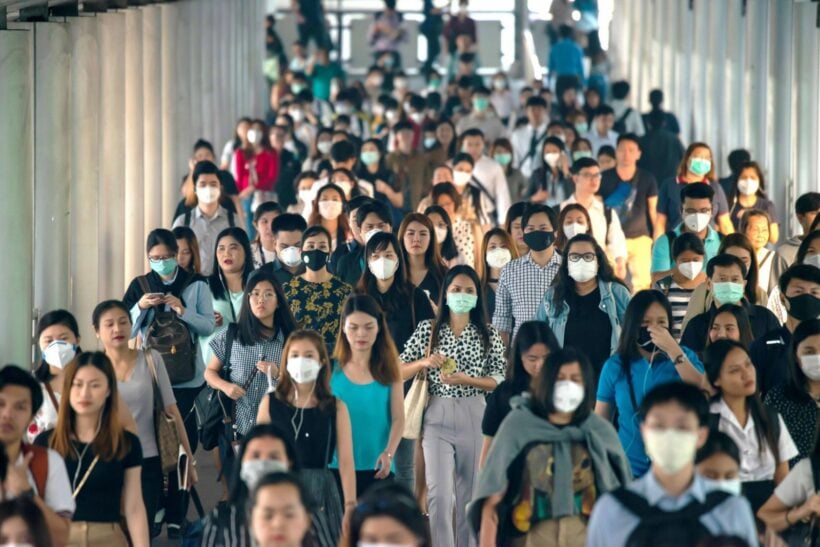 Although there have been no locally transmitted Covid-19 cases in Thailand for 41 days, a majority of locals are still worried about the spread of the virus, according to the most recent survey by Suan Dusit Rajabhat University, better know simply as the Suan Dusit Poll.
The survey was conducted between July 1-4, on 1,109 people throughout the kingdom to gather their opinions on the Covid-19 crisis, now that the government has loosened many restrictions and is allowing people to travel to their home provinces during the July 4-6 long weekend.
When asked if they still worry about the coronavirus spread now that there have been no domestic infections for over a month, 52.9% said they still worry about it but to a lesser degree; around 29.9% said they worry about it as much as before; 12.4% no longer worry about it and 4.7% said they worry more.
The highest number, 39.4%, expect the Covid-19 situation to return to normal by the end of the year; 27.9% said mid-2021; 23.9% by the end of 2021 and 8.7% said it's was hard to predict, but the situation might improve if a vaccine becomes available.
Asked what they want the government to do after the situation improves, 77.5% said it should remain strictly vigilant against the virus; 71.8% want it to introduce more remedial measures; 69.4% want the government to concentrate on creating jobs; 65.6% want it to help people who have been laid off and 57.3% said they want it to promote domestic tourism.
SOURCE: Bangkok Post
Keep in contact with The Thaiger by following our
Facebook page
.
Man fatally shot in hunting expedition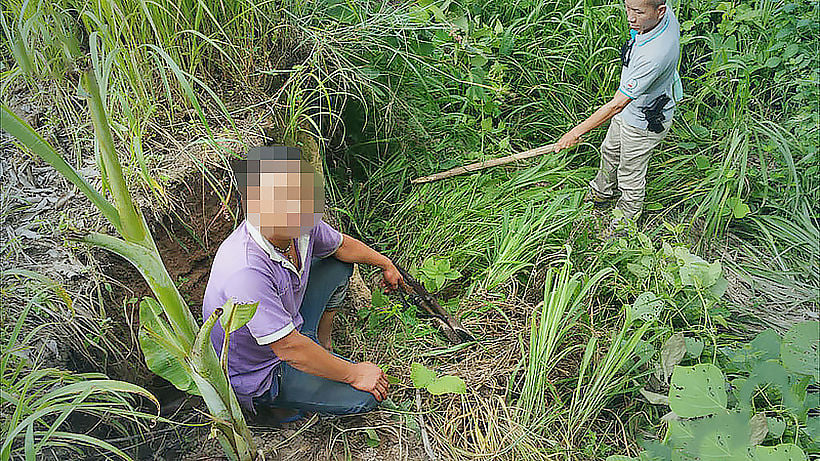 Authorities in Lamphun province, south of Chiang Mai, have arrested 29 year old Weerachai Rorwongtawan for allegedly shooting dead his friend, Phitsunu Tanupetchpan, while hunting with 2 other friends. The suspect told police he had invited his friends to go hunting with him, and that he and Phitsunu were in different areas of the forest. When he saw something moving among some bamboo, he thought it was an animal and fired. Phitsunu later died of his wounds.
Weerachai claims he was shocked to hear his friend's cries, and quickly decided to call the police and an ambulance. But the dead man's older brother pointed to inconsistencies in the alleged killer's story. He said Weerachai told him he thought Phitsunu was a wild cat and hence shot him. But when questioned by police he said he thought his friend was a rat.
He also said Weerachai did not confess initially that he had shot his brother, saying it was an accident. Police have confiscated the gun and are questioning Weerachai and the other people hunting at the same time. All were charged with use of narcotics after urine tests.
SOURCE: Nation Thailand
Keep in contact with The Thaiger by following our
Facebook page
.
PM to opposition: "Don't insult my intelligence."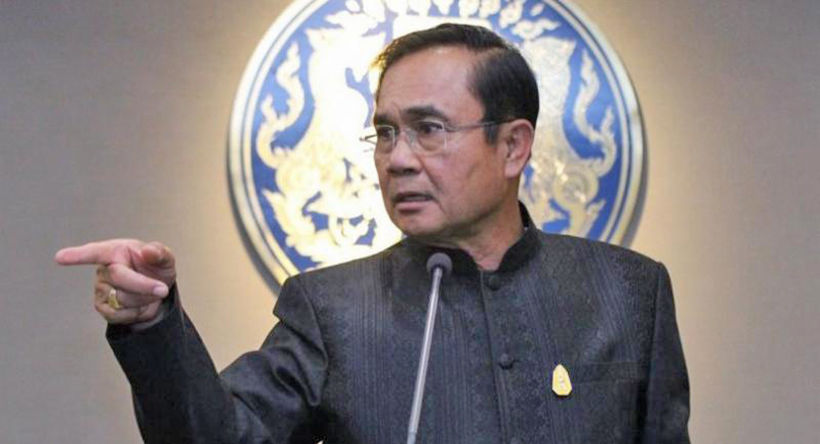 "The PM emphasised that his government has never approved a project to favour any particular individual or company."
PM Prayut Chan-o-cha lashed out at some MPs from the opposition Kao Klai party, for what he took as an insult to his and his ministers' intelligence. When the MPs questioned some Transport Ministry projects, Prayut insisted that all of them were properly vetted and transparently implemented.
"We are no less intelligent than the speaker, so do not insult our intelligence. Public sector projects require a lot of investment, we invest under a public-private-partnership structure. There is a transparent bidding process, and the contracts are then signed in accordance with the law."
He was apparently referring to remarks made by Surachet Prawinwongvut, a Kao Klai MP, during the third day of the 2021 budget debate. He says he has no personal grudge against Surachet, and emphasised that his government has never approved a project to favour any particular individual or company.
The PM added that he won't keep responding to questions on similar issues from the opposition, about how the government will use the 400 billion baht fund for economic rehabilitation and whether the funds will be used wisely.
Prayut says his priorities are to build better cooperation between the governmental and private sectors and the public, to ensure the country weathers one of its worst-ever economic crises, and turn it into an opportunity, noting that economies around the world are suffering due to the Covid-19 pandemic.
In a related story, the deputy transport minister told Parliament his ministry has allocated 14 billion baht to redevelop 3 airports, specifically 1.6 billion baht for Betong airport in the southern Yala province, 1.1 billion baht for Mae Sot airport at the Burmese border and 5.1 billion for Krabi airport.
SOURCE: Thai PBS World
Keep in contact with The Thaiger by following our
Facebook page
.