Phuket Business: Music on the move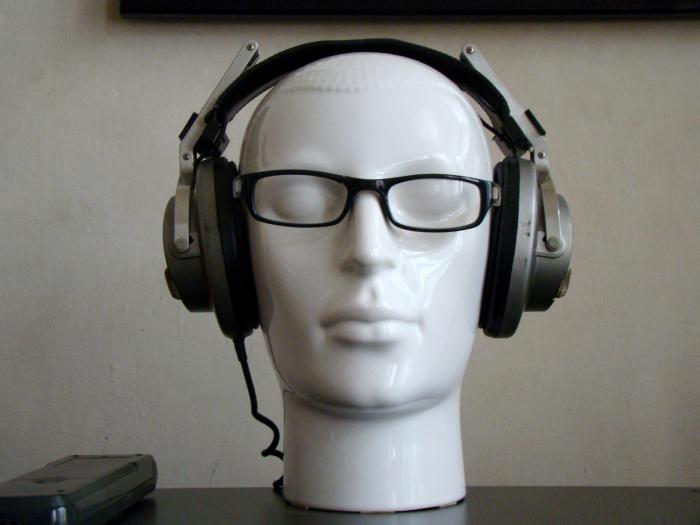 PHUKET: Entertainment on the move is becoming increasingly widespread these days thanks to the proliferation of smartphones and tablets. With the escalating ownership of such mobile technology, many are also buying headphones and headsets to receive better quality audio. According to the latest findings by GfK, a German-based consumer research firm, the headphone and headset market generated a total of US$77.3 million across four key Southeast Asian markets in 2013.
Last year, consumers in Thailand, Singapore, Malaysia and Indonesia snapped up nearly 3.8 million units of headphones and headsets – a notable growth of 5% over the same period a year ago, expanding the overall market also by 5% in total worth.
"Headsets and headphones are largely used as complementary accessories to smart mobile devices such as smartphones and tablets these days," observed Gerard Tan,
Account Director for Digital World at GfK Asia. "The continued popularity of such gadgets, especially in the region's developing countries, has been a key factor in driving sales of this product group as many are turning to their smartphone or tablet as a source of entertainment while on the move."
Wired in-ear headphones continue to dominate in both value and volume, averaging at 55% and 77% of total market sales. Generally, all segments rose in volume demand in the range of 2% to 30%, with infrared/Bluetooth devices achieving the highest growth. The infrared/Bluetooth segment reported significant incremental sales in Indonesia, Malaysia and Thailand, by 54%, 78% and 106%, respectively. In value terms, the infrared/Bluetooth and Wired headband secured the greatest growth of 13% and 9%, respectively across the four countries.
"Another growing trend these days is the availability of more colorful and trendy headphone and headset designs which consumers are eagerly adopting," observed Tan. "These accessories have somehow become a fashion item that comes with stylish, loud colors that are used to showcase individuality and personalities."
Although both headphones and headsets saw heightened demand in the past year, it was the latter that registered a larger surge across every one of the four markets. For this particular segment, Indonesia was the biggest contributor in both value and volume terms. Its headset market expanded by 30% in value to attain sales of $16.3 million – even more than Singapore's $16.1 million sales achieved.
"Growing affluence will lead to rising sophistication with consumers seeking better quality products to enhance their lifestyle, which in this case means an increase in demand for premium headphones and headsets to heighten their listening pleasure," commented Tan. "The market moving forward is set to continue expanding in value as users are more willing to splurge on better quality models; as well as in terms of sales volume resulting from the intensifying competition arising from the broadening repertoire of brands and models in the market," he concluded.
Keep in contact with The Thaiger by following our Facebook page.
Never miss out on future posts by following The Thaiger.
Turbulence ahead for Thailand's aviation industry | VIDEO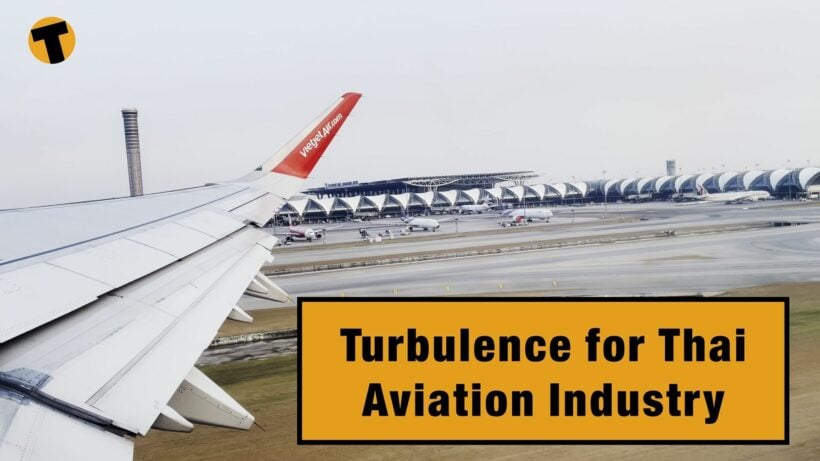 When the airlines, in particular, were asking the government to put their hands in their pockets for some relief funding in August last year, it was genuinely thought that international tourists would be coming back for the high season in December and January. At the very least local tourists and expats would head back to the skies over the traditional holiday break. And surely the Chinese would be back for Chinese New Year?
As we know now, none of that happened. A resurge in cases started just south of Bangkok on December 20 last year, just before Christmas, kicking off another round of restrictions, pretty much killing off any possibility of a high season 'bump' for the tourist industry. Airlines slashed flights from their schedule, and hotels, which had dusted off their reception desks for the surge of tourists, shut their doors again.
Domestically, the hotel business saw 6 million room nights in the government's latest stimulus campaign fully redeemed. But the air ticket quota of 2 million seats still has over 1.3 million seats unused. Local tourists mostly skipped flights and opted for destinations within driving distance of their homes.
As for international tourism… well that still seems months or years away, even now.
Keep in contact with The Thaiger by following our Facebook page.
Never miss out on future posts by following The Thaiger.
Domestic air passenger numbers double those of January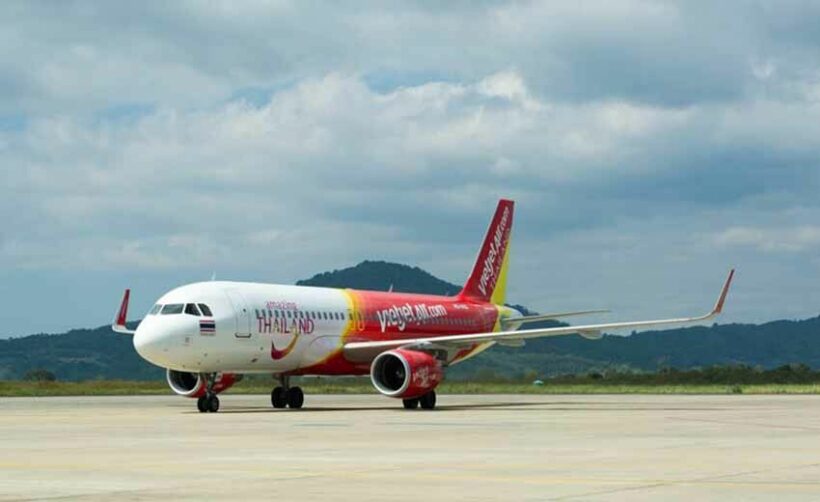 Passenger numbers on domestic flights within Thailand have doubled within a month, rising from 4,000 in January to over 10,000 this month. Having nearly recovered to pre-pandemic levels, domestic travel plummeted once more when Covid-19 resurfaced late last year.
Apirat Chaiwongnoi from the Department of Airports says 15 of Thailand's 29 airports are now operating domestic flights, with more expected to follow. He believes the aviation sector will continue to recover further in the coming 6 months, bolstered by the national vaccine rollout.
Around 120 domestic flights a day are now operating, which is twice the number that were operating at the lowest point in the crisis. Prior to the resurgence of the virus in December, domestic passenger numbers had recovered to 30,000 – 40,000 a day, around 80% of pre-pandemic numbers.
The DoA says airports must continue to adhere to the Covid-19 hygiene measures put in place by the Health Ministry and the Civil Aviation Authority of Thailand.
SOURCE: Bangkok Post
Keep in contact with The Thaiger by following our Facebook page.
Never miss out on future posts by following The Thaiger.
Samut Sakhon's shrimp market to remain closed until February 15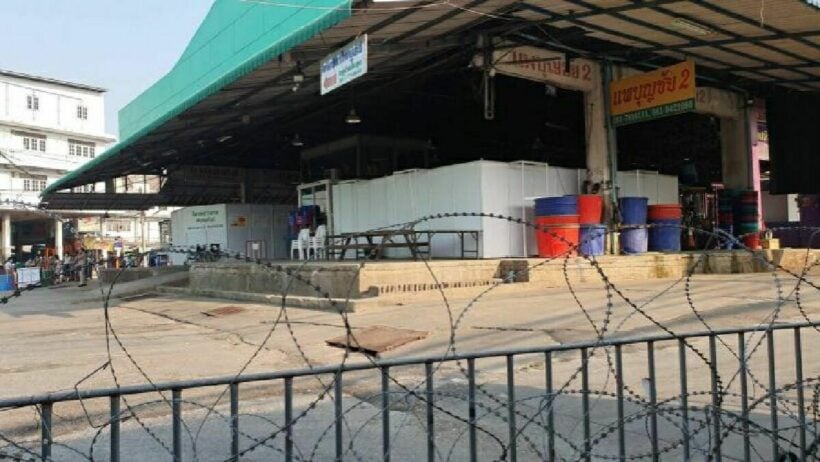 Samut Sakhon's Central Shrimp Market, the epicentre of Thailand's recent wave of Covid-19, will remain closed until February 15. The market can reopen once the overall hygiene situation at the market and surrounding area has improved, according to the province's disease control committee.
Local officials say the shrimp market needs to remain closed until the market structure and nearby residential facilities are inspected. People who violate the order face up to a year in prison and a fine up to 100,000 baht.
More than 12,000 people in the province have tested positive for Covid-19. The increasing number of infections is a result from the active case finding to contain the spread of the virus.
SOURCE: Thai PBS World | Thairath Online
Keep in contact with The Thaiger by following our Facebook page.
Never miss out on future posts by following The Thaiger.