Travelling domestically in Thailand brings Covid-style hotel accommodations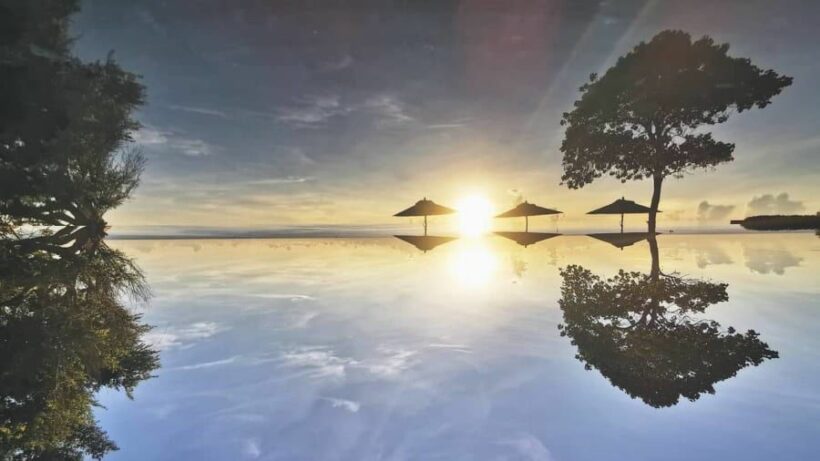 As Thailand remains closed to international tourists with travel bubbles being postponed indefinitely, the country has shifted to relying on domestic tourism to close some of the gaps in profit losses. As it heavily relies on tourism, which accounts for around 15% of its GDP, hotels are adapting to welcoming domestic tourists by offering Covid-conscious accommodations.
But as the popular international tourist locations are proving hard to reach for many cash-strapped locals, they are instead shifting their travels to such resort towns as Hua Hin, which is logistically easier and cheaper to take a long weekend from Bangkok as it is only a 3 hour drive away. Hua Hin isn't new to the Bangkok weekend travel scene as it has been a popular retreat amongst royalty and Bangkok workers for over a century. Now, as the government has issued travel vouchers, the resort town is booming thanks to its convenient location to the country's capital.
According to CNN Travel, high-end Hua Hin properties such as Anantara, are surprisingly reporting high occupancy rates. Anantara's general manager, Graham Ure, says last-minute travellers are accounting for the unexpected bookings.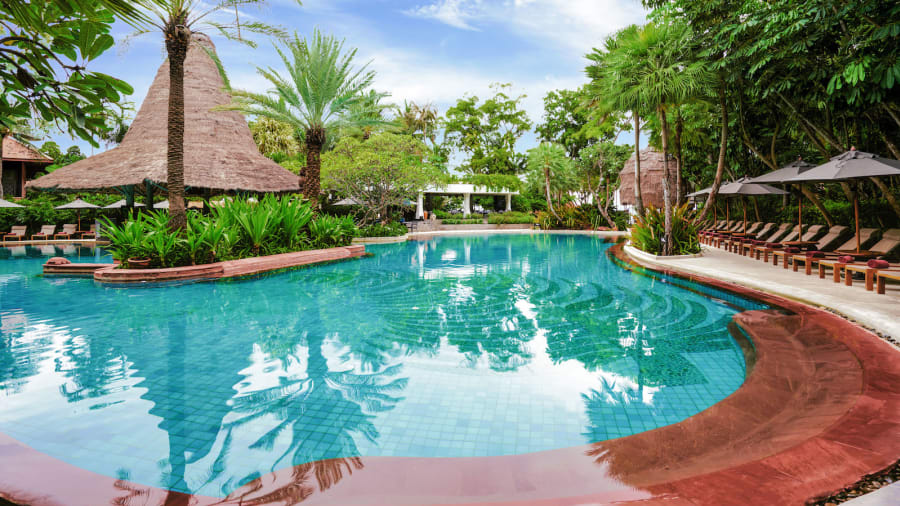 "We expected to be busy when we reopened but the demand was beyond our initial forecast and it truly was incredible. We are seeing a lot of last-minute demand for the destination – weekends presently we are running at 100% occupancy."
But the normal procedure upon entering such hotels has changed, along with the overall appearance as safety measures accompany the normally pristine lobbies. Upon checking in, guests have to fill in a form with their contact info with sanitised pens and have their temperatures checked. The lobby desks have plexiglass installed to protect staff and guests from swapping germs.
Upon entering hotel rooms, the scene appears a bit barer to decrease "touch points" such as decor. Guests will see TV / stereo remotes covered in plastic, amenities kits with masks (mandatory usage only for dining areas) and hand sanitisers. The desk light has also been transformed into a UVC ozone disinfection light which is turned on prior to each new arrival.
Staff have had to adapt to the strict safety measures as they wear masks around the clock and usually serve the food during buffets instead of allowing guests to self-serve. Buffet food is behind plexiglass in an effort to stop possible contamination and guests will no longer see cloth napkins at their tables.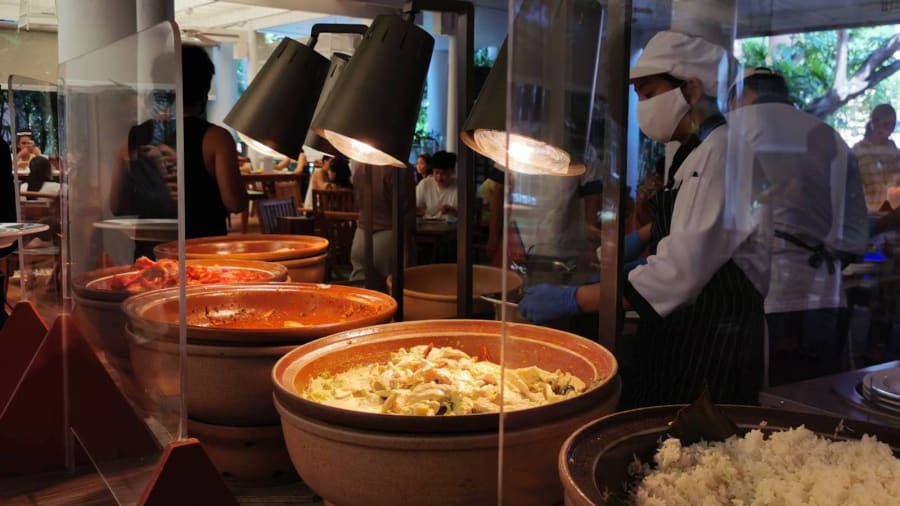 Ure says other safety guidelines are mostly invisible to guests as hotel staff undergo temperature checks and other sanitary practices.
"Hua Hin is booming. I love the fact that it's known again for all the right reasons – it's a family destination, offering a nice weekend on the beach. We've been successful because of what we offer – fabulous service and privacy . We are so busy. Weekdays, weekends – I've never had to say 'sorry but we're full' to so many people. It's a good problem to have. "
Anantara isn't the only resort experiencing a boom in bookings, as many hotels are reportedly reaping the benefits of staying open to domestic tourists during the Covid pandemic. Upon visiting Hua Hin's Night Market, a CNN Travel reporter says it was packed with visitors, most wearing masks.
Keep in contact with Thaiger by following our Facebook page.
Never miss out on future posts by following Thaiger.
Officials in Chiang Mai and Hua Hin express concern amid rapid rise in infections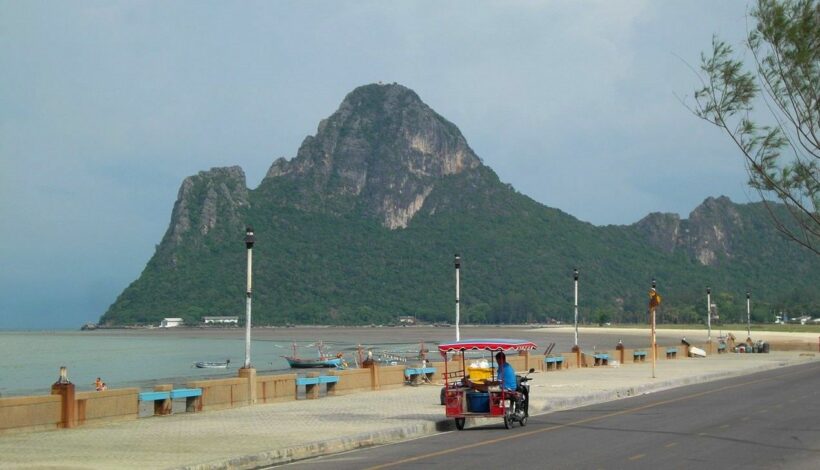 Health officials in the northern province of Chiang Mai and the western province of Prachuap Khiri Khan are on high alert amid a surge in Covid-19 cases. Prachuap Khiri Khan has now reported 334 cases, with infections rising by 141 yesterday. The outbreak is primarily centred around the Hua Hin district, with provincial health official Suriya Khuharat saying most people contracted the virus after attending a concert at the Maya Exclusive Pub on March 30.
Anyone who is concerned they may be infected can receive a free Covid-19 test at either Prachuap Khiri Khan or Hua Hin hospitals. The Bangkok Post reports that, in the last few days, around 500 people a day have visited Hua Hin Hospital for testing.
Hua Hin district and health officials have filed a police complaint against the owners of the Maya Pub, who are accused of violating the emergency decree and disease prevention measures. The March 30 concert is thought to be behind the surge in infections in the seaside district, with over 90% of cases linked to the pub. The chain of transmission is believed to have originated with 1 customer who attended the concert after travelling from Bangkok. The woman is an employee at the Krystal Club in Thong Lor, itself at the centre of a Covid cluster.
Meanwhile, in Chiang Mai, health officials say a surge in infections, now exceeding 200 a day, is causing great concern. Yesterday, the northern province reported 260 new cases, with public health chief Chatuchai Maneerat admitting the surge could lead to a shortage of hospital beds.
"Currently we have 1,000 beds in the province's field hospital and that may not be sufficient. So, the province's communicable disease control panel has decided to add another 1,000 beds."
Despite the rise in infections, the Department of Disease Control says there are currently no plans for a national lockdown, given that other provinces are not as severely affected. Opas Karnkawinpong from the DDC says the most important thing is for people to work from home and avoid social gatherings until at least the end of April.
"People are asking if there will be a lockdown. I'd say that a lockdown is the last resort if virus transmissions show no signs of letting-up. Activities that draw large crowds pose the greatest risk and should be avoided until the end of this month at least."
SOURCE: Bangkok Post
Keep in contact with Thaiger by following our Facebook page.
Never miss out on future posts by following Thaiger.
Health officials say pubs, nightlife venues the new ground zero for third wave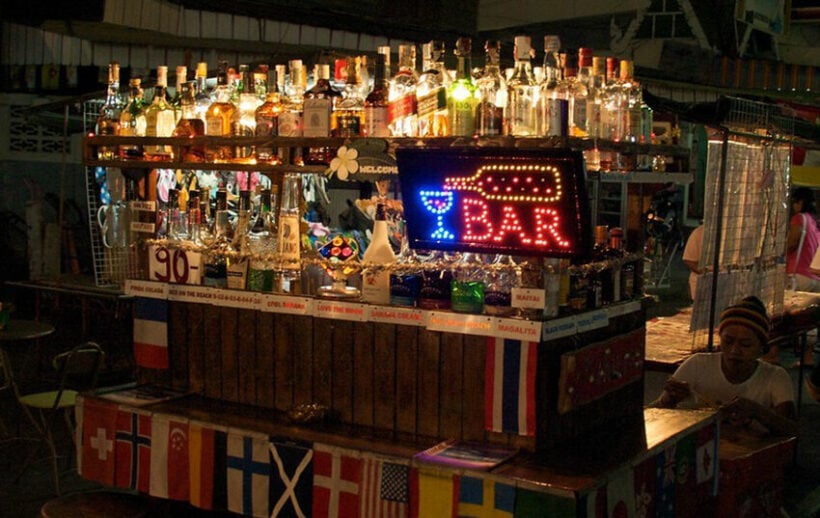 Covid-19 cases continue to rise in Thailand, with 967 new infections reported yesterday, when there were just 26 at the start of the month. Health officials are in no doubt where the surge is coming from, pointing the finger at nightlife venues. A rise in infections in Hua Hin appears to back up the theory first floated after a cluster of infections was linked to Bangkok nightlife.
The Bangkok Post reports that the western province of Prachuap Khiri Khan has recorded 193 cases since the start of the month. 142 of them are in Hua Hin and officials believe they can be traced back to 1 "super-spreader" individual. A 26 year old woman, employed at the Krystal Club in Bangkok, travelled to Hua Hin with her boyfriend on March 30. At the time of her journey, she was showing no sign of infection.
On her first night in Hua Hin, she went to the Maya Exclusive Pub with 7 friends and family members. The next day, she developed a high fever, and the following day, April 1, was informed that her colleagues at the Krystal Club had tested positive for Covid-19. The woman went to a Hua Hin hospital to be tested and was confirmed as infected on April 3.
On April 4, she was admitted to Hua Hin hospital, but by then, the virus was already spreading in Hua Hin. The woman's boyfriend tested positive, as did 140 people in Hua Hin, and 52 in other districts. The Public Health Ministry says the infections can be traced back to the woman's attendance at the Maya pub on March 30.
Officials are using this example to illustrate the role pubs and entertainment venues play in this third wave of the virus. They say at least 137 nightlife establishments in at least 15 provinces are behind new surges of infection. Leading virologist Yong Poovorwan from Chulalongkorn University says the development is all the more concerning, given that the original cluster linked to Bangkok nightlife is the B117 variant, which is far more contagious.
Meanwhile, Opas Karnkawinpong from the Department of Disease Control accuses partygoers of not cooperating with contact-tracing officials, which makes controlling the spread of infection more difficult.
"Many pubgoers do not give us information until two or three days have passed."
SOURCE: Bangkok Post
Keep in contact with Thaiger by following our Facebook page.
Never miss out on future posts by following Thaiger.
Thailand's most exclusive Beach Club | BaBa Beach Club Hua Hin | VIDEO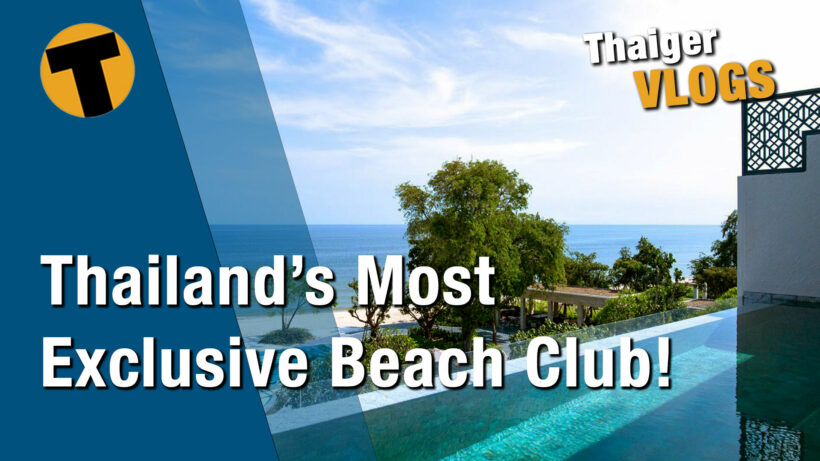 Nothing speaks more 'private' and 'vacation' than enjoying the beachfront view with a balcony pool and luxurious room. Follow Chris, as he (along with his family) takes you on a private get away in Hua Hin, one of Thailand's most popular beach destinations on the Gulf of Thailand coast, for both tourists and locals.
*our vlogger's stay at the BaBa Beach Club Hua Hin was complimentary*
Link to the Beachclub's website HERE.
Keep in contact with Thaiger by following our Facebook page.
Never miss out on future posts by following Thaiger.