More industry groups line up calling for TM30 abolishment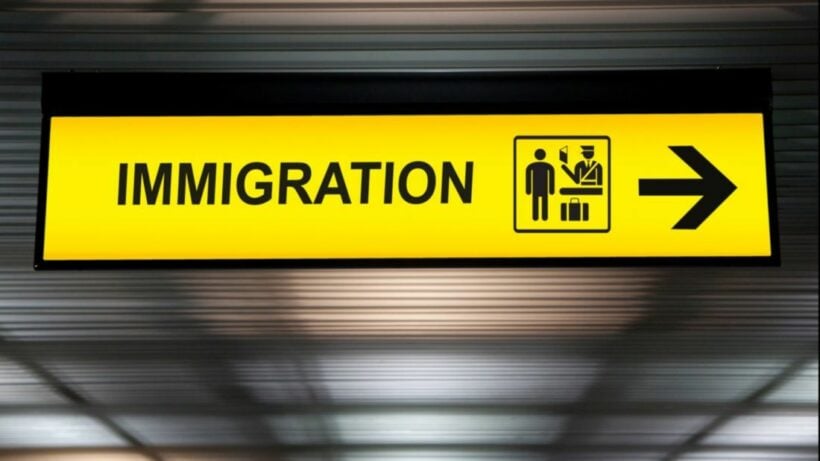 More industry and NGO groups are lining up with criticism or calls for abolishment of the embattled TM30 and TM28 immigration forms. Most of the criticisms focus on the draconian nature of the forms, confusion around interpretation and the problems with inconsistent implementation.
Trade and commerce organisations are saying it flies in the face of the government's wishes for Thailand to be a place to invest in and conduct business.
Now, the European Association of Business and Commerce is recommending to the Thai government to completely do away with the TM30.
"And, as an immediate step towards achieving that, remove from its scope many categories of foreigners."
They say the same applies to the related TM28 form as well.
"The TM30 process has been in the news due to its inconvenience, questions about its value and usefulness, the questions it raises about commitment to 'ease of doing business' and the recent, almost inexplicable crackdown via an old law much of which has been dormant for decades."
"The TM30 form and process in effect requires landlords to report on the location and movement of foreigners who are their tenants. Hotels have the same obligation but for foreign tourists staying in hotels, it is not noticed by those tourists as the hotel uses the TM6 arrival card information from their foreign guests."
"Section 38 of the Immigration Act (which is the basis of TM30) has been around since 1979, but was not enforced until since late March 2019. It is being enforced inconsistently with various local interpretations. TM.28 (supported by s. 37 of the Immigration Act) is an often overlapping obligation on foreigners to report."
The submission has been made to Dr. Kobsak Pootrakool, Deputy Secretary‐General to the Prime Minister for Political Affairs.
SOURCE: EABC
Keep in contact with The Thaiger by following our
Facebook page
.
Thai app will ease expat immigration woes and make 90 day reporting simple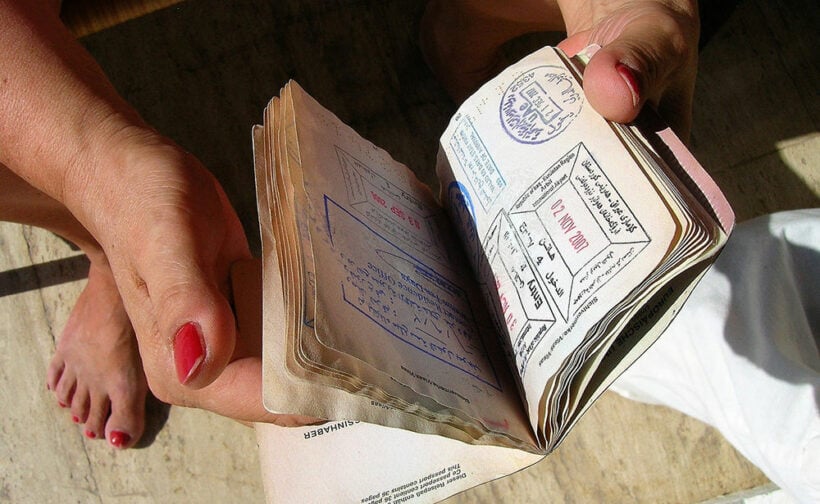 The "OSS Foreigner" app is coming, and you will be able to use it for 90 day reporting, according to the Secretary-General at the office of the PM.
Dr Kobsak Pootrakool says the planned app can be used for all immigration reporting, including 90 day reports, adding that typing in the required data and uploading a selfie will accomplish the same result as filling out paperwork at the local immigration office but without having to make the trip there.
Dr Kobsak has been given responsibility for sorting out the TM30 debate and says the immigration app, called OSS Foreigner, is nearly complete and should make all those who live and work in Thailand feel more welcome and make compliance easier and more convenient.
The TM30 form, and its companion, the TM28, have been a source of expat displeasure over the past five months since the immigration department decided to enforce a little-used 1979 law that required foreigners to report their whereabouts if they had stayed overnight at an address different from their registered address.
This latest move comes as part of a wider program to make Thai public services more efficient, with Dr Kobsak making the announcement while outlining plans for all Thai government departments to embrace digital technology by as early as 2022. Meanwhile, the Deputy PM Somkid Jatusripitak is championing a programme to improve Thai public services for both Thai citizens and foreigners.
"The government's new approach to IT and digital technology is designed to deliver a smarter, easier service as part of the Thailand 4.0 economic model."
SOURCE: The Pattaya News
Keep in contact with The Thaiger by following our
Facebook page
.
"Auf Wiedersehen" to overstaying German on Koh Samui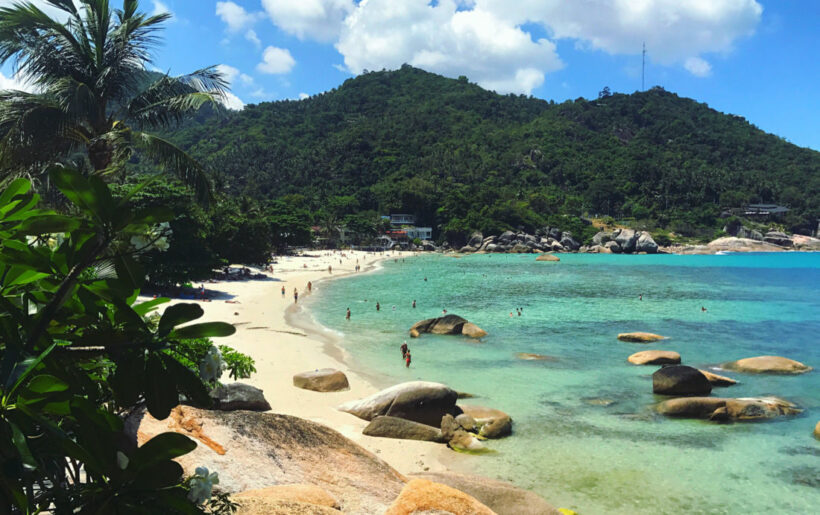 PHOTO: TripSavvy.com
A contingent of immigration and tourist police have arrested a 49 year old German who had overstayed his visa in the kingdom on Koh Samui for 14 days. He will likely be blacklisted from re-entering Thailand for a period following his overstay.
The man, identified only as Manfred L, was taken into custody near the Bo Phut market on the ring road that encircles the island.
Naew Na news agency, always the first with Immigration stories, says the arrest was in keeping with immigration policy and that the public could call 1178 to report violators. They published a picture of the arrested man with his face hidden by a graphic saying "bye".
We chose a pretty picture of Koh Samui instead.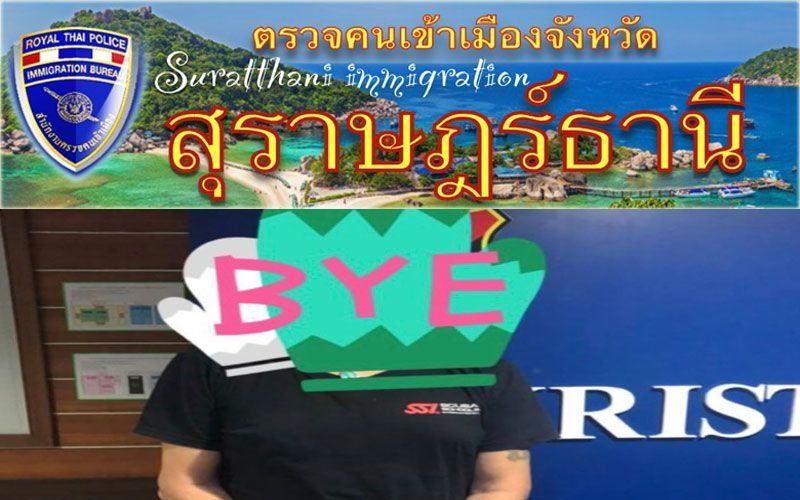 SOURCES: Naew Na News | Thai Visa
Keep in contact with The Thaiger by following our
Facebook page
.
Mandatory health insurance for 'Long Stay' visa starts October 31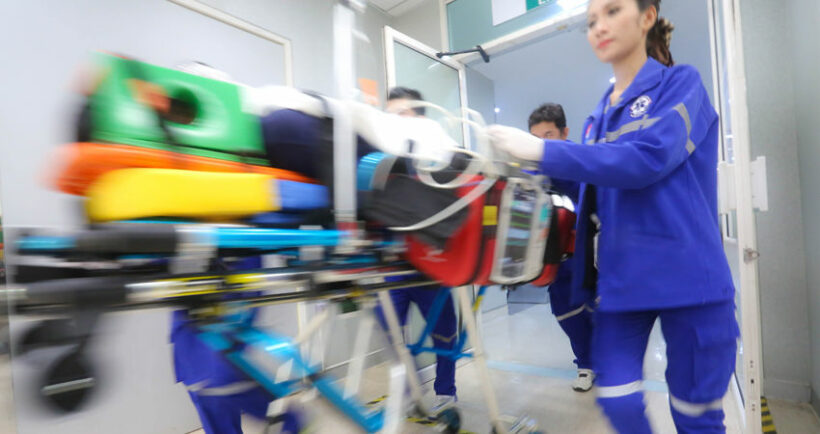 Foreigners applying for a Non O-A visa will be required to purchase health insurance from October 31, according to Thaivisa.
Non–Immigrant Visa "O-A" (Long Stay)
This type of visa may be issued to applicants aged 50 years and over who wish to stay in Thailand for a period of not exceeding 1 year without the intention of working. Holder of this type of visa is allowed to stay in Thailand for 1 year.
"The requirements, first mooted back in May, are now confirmed in a police order posted on the Immigration website. Applicants are required to have 40,000 baht outpatient coverage and 400,000 baht inpatient coverage."
According to the order, health insurance is not required for those applying for an extension of stay based on retirement and only applies to Non O-A visas. Non O-A visas are obtained from an embassy or consulate outside of Thailand. Full details of the new requirements can be found HERE.
As of yet, there is no information on the new insurance requirements on the Ministry of Foreign Affairs website and at the time of posting O-A visas are still being issued without insurance.
Thaivisa understands an official announcement is due to be made at a press conference in Bangkok later on Wednesday (9 October).
SOURCE: ThaiVisa
Keep in contact with The Thaiger by following our
Facebook page
.