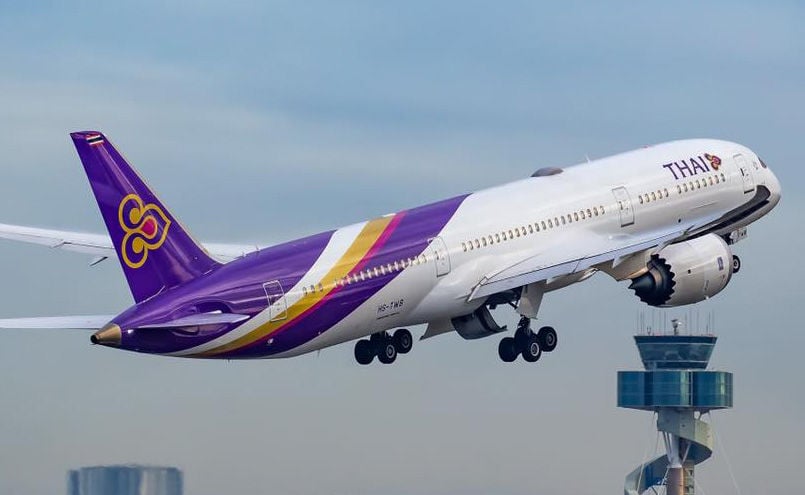 The president of Thai Airways has announced that the national flag carrier is in deep financial trouble and may have to fold unless staff members unite to work harder.
He also said that there may still be time, though not much, to save the company. "Otherwise speculation that THAI is going bankrupt will materialize and there is a chance that we will reach that point," he declared, directly contradicting his claim earlier this month that that the carrier has no liquidity crisis.
In his speech on Tuesday to THAI executives at the company's head office, the president cited fierce competition from low-cost airlines on the northern domestic routes, which used to generate a third of the airline's revenue, adding that European routes have been affected by the strong baht and Brexit.
The airline is facing disruption to operations from cut-throat competition in the aviation industry in general, the closing of air space by some countries, high fuel costs and the grounding of a number of planes while they undergo major maintenance.
He disclosed that the airline ran up about six billion baht in losses in the first half of this year, which is expected to increase to 10 billion baht by year's end. Losses for the past five years total 36 billion baht.
Although the situation looks grim, he said that he would not give up and urged staff members to "wake up and do something in earnest, because there is little time left for us. There is no more comfort zone, and we will all be dead if the ship sinks."
SOURCE: thaipbsworld.com