Where's Boss? Wanted Red Bull heir spotted in Dubai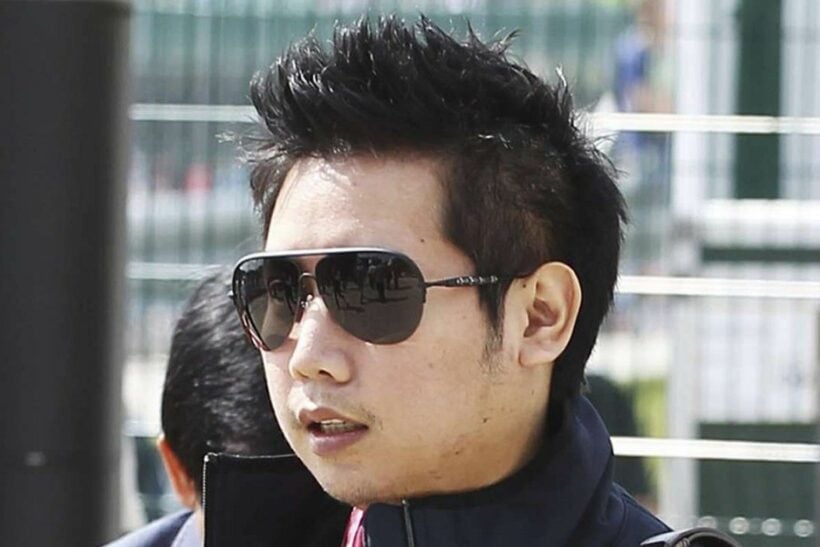 Some say they've spotted the wanted Red Bull heir in Dubai. Vorayuth "Boss" Yoovidhya has an Interpol Red Notice out for his arrest and is wanted for allegedly killing a police officer in 2012 when he sped his Ferrari through Bangkok's Thong Lo area, allegedly running over and dragging the police officer down the street.
While Thai media reported the fugitive is in Dubai, Royal Thai Police spokesperson Yingyot Theppjamnong says he hasn't heard anything, but he will look into the claims. The Red Notice was issued a few weeks ago. 194 countries are members of Interpol and the police spokesperson says none of them have reached out to Thai police. The National Police Chief says he will have a letter sent to the embassy of the United Arab Emirates to inquire about Boss's alleged whereabouts.
"We want to confirm with the local authorities whether he is in the UAE or not. If he is, we will coordinate with them to extradite him to Thailand so he can face trial."
After failing to appear in court a number of times, Boss fled the country in 2017 on his private jet, abandoning it in Singapore. Media has reported sightings of Boss since then in London, Singapore and Hong Kong. A source says Boss has been in Dubai for "some time."
SOURCE: Thai Visa| Nation Thailand
Want more from the Thaiger family?
📱 Download our app on Android or iOS for instant updates on your mobile
📧 Subscribe to our daily email newsletter
👍 Like/Follow us on Facebook
🔔 Subscribe to or Join our YouTube channel for daily video updates
3 men arrested over Bangkok kidnap attempt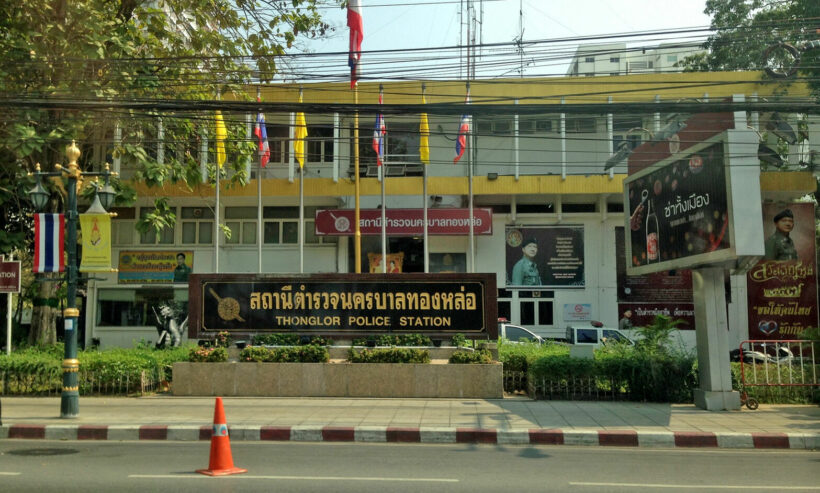 Thai police have arrested 2 US citizens and a Thai for the alleged kidnap of a Taiwanese businessman for ransom. 5 other arrest warrants are also waiting to be executed over the incident. Police allege a "business conflict" over the purchase of plastic 'nitrile' gloves as the motive.
The 3 men have been identified as 41 year old Jeremy Hughes Manchester, 52 year old Louis William Ziskin, both Americans, and Ekbodin Prasitnarit, Thai. All 3 have denied the charges including illegal assembly, attempted murder, abduction for ransom and extortion. They were formally charged at the Thong Lor police.
According to Bangkok Post, in late 2020 Mr Ziskin appointed the Collection Company to negotiate the purchase of a large quantity of plastic gloves with the Paddy The Room Trading Company.
Police allege that there was an ongoing conflict between the two sides which was responsible for Mr Ziskin accumulating 93 million baht in damages.. So, according to police, Mr Ziskin hired Mr. Michael Greenberg, an Israeli operating a detective company in Thailand to negotiate and retrieve the losses.
Police allege that Mr Greenberg hired Thai and foreign collaborators to plan an abduction as leverage in the retrieval of their losses. They contacted a 60 year old Taiwanese man from the Collection Company in Thailand to procure a supply of rubber gloves from Paddy The Room Trading Company.
They made an appointment to meet Wen Yu Chung at a restaurant in Bangkok's in Bangkok's Tong Lor are off Sukhumvit Road on March 28. Police allege that Mr Greenberg and hired associates arrived, handcuffed the Taiwanese businessman and then took him to the NT Place, 200 metres further south down the same Soi, Sukhumvit 36.
They then called Mr Chung's boss demanding US$2 million, and then called the man's family demanding another US$1 million. Both contacted police and did nothing to accede to the demands for ransom..
The abductors then headed to a restaurant in Soi 24, with Mr. Chung, eventually letting him go. The Taiwanese man went, first to hospital, then to Thong Lor police station to relate his story. Eventually 8 arrest warrants were issued over the alleged abduction. Soon after police arrested Mr Manchester, Mr Ziskin and Mr Ekbodin.
We'll continue to follow this story.
SOURCE: Bangkok Post
Want more from the Thaiger family?
📱 Download our app on Android or iOS for instant updates on your mobile
📧 Subscribe to our daily email newsletter
👍 Like/Follow us on Facebook
🔔 Subscribe to or Join our YouTube channel for daily video updates
Priceless Buddha statue stolen in March found at a bus stop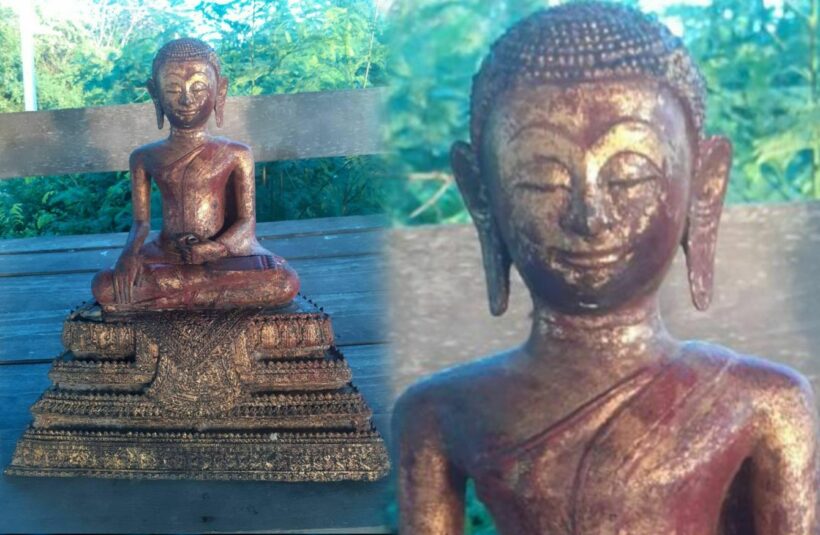 In Lop Buri's Tha Wung district, a rare Buddha statue went on a mysterious and strange trip having been stolen in March and just found at a bus stop nearby. The statue was stolen from a local museum in the Central Thailand province at the beginning of March and was spotted yesterday morning sitting at a bus stop.
The statue is of Phra Sri Arya Maitreya, an important figure in Buddhism that represents the future Buddha in heaven. This Buddha will later come to the human Realm after Gautama Buddha. The statue is of the future Buddha in a seated position holding a fan in his left hand and is considered a Priceless historical artefact.
A monk was out collecting food donations yesterday morning and saw the statue sitting alone at a bus stop only one km from where it was stolen. He immediately contacted local leaders and the police to inform them of his discovery. Lop Buri Police suspect that whoever stole the statue dumped it at the bus stop after coming to the realization that selling it or getting any value out of it would be exceedingly difficult. With everyone on the lookout for the statue, it would be hard to find a buyer and they would easily be caught if they attempted to sell it.
The museum is volunteer-run, operated by the "We Love Wat Lai" local conservation organisation, and they were preparing to open a new extension building for the temple Museum. This statue of Phra Sri Arya Maitreya was set to be a highlight of that wing.
Police have suspicions that the theft may have been an inside job, though no arrests have been made as of yet. An advisor for the local Museum group who is also a cultural expert stated that the volunteers running the museum have decided to install CCTV for future security.
SOURCE: Bangkok Post
Want more from the Thaiger family?
📱 Download our app on Android or iOS for instant updates on your mobile
📧 Subscribe to our daily email newsletter
👍 Like/Follow us on Facebook
🔔 Subscribe to or Join our YouTube channel for daily video updates
Man charged with rape of 36 women in Bangkok area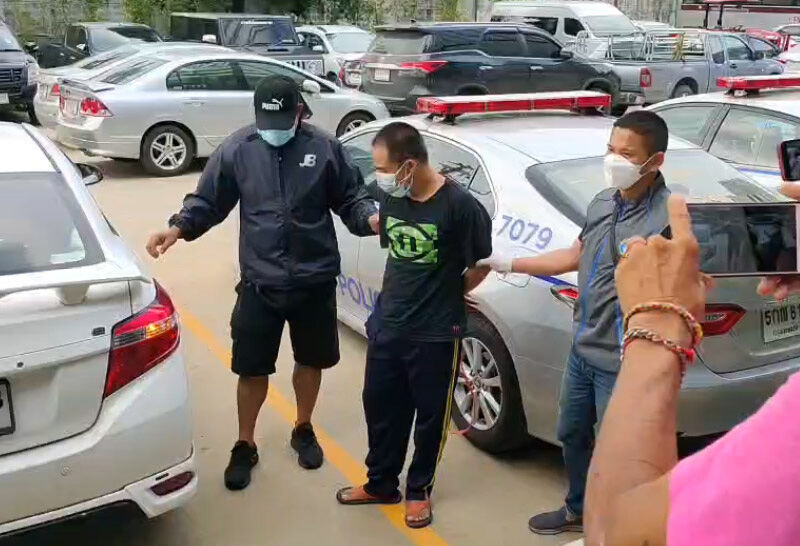 A serial rapist with complaints from 36 female victims from the end of 2020 until the beginning of this month has officially been charged with rape. Mr Denphum Wattanachotipinyo committed rape, theft, fraud, and deception in the Bangkok area and was arrested Wednesday in Sai Mai. He is 39 years old and is believed to be from Nontha Buri.
Thonburi Court issued a warrant for his arrest on May 4, and he was arrested on May 11 with coordination by the Commander of the Crime Suppression Division of the Royal Thai Police after escaping capture for several days. After appearing in court in Bangkok, he is now in Thonburi Prison for the rape charges. An extension was granted for police to hold him in until May 24 as evidence is gathered and charges are formalized.
Police requested that bail be denied as they worry Denphum may interfere with witnesses and is a flight risk considering the seriousness and the violent nature of his charges. During his imprisonment, police will review five other testimonies and take statements from any more witnesses. They will also examine medical reports for the first woman who reported a rape to the Bang Khun Thian Police Station in Bangkok on May 2 that launched the probe that brought down Denphum.
Two women have testified with similar details, alleging that they were victims of violent rape in his luxury condo in the Sathorn area of Bangkok, one on February 8 and one on May 1. Both say they were held at knifepoint with their lives threatened after being forced to take crystal meth. They came to his room under the promise of paid work. Many of the victims stated that they were robbed or forced to give Denphum money in addition to the brutal rape.
He's being charged for the rape cases in Bangkok with multiple violations under Sections 276 and 309 of the Criminal Code. Section 276 involves sex with women against their will when they cannot resist. Section 309 involves creating fear of bodily harm or death in women. Each count of the latter can be punishable by up to 5 years in jail, while the rape convictions would carry sentences of between 4 and 20 years.
SOURCE: Thai Examiner
Want more from the Thaiger family?
📱 Download our app on Android or iOS for instant updates on your mobile
📧 Subscribe to our daily email newsletter
👍 Like/Follow us on Facebook
🔔 Subscribe to or Join our YouTube channel for daily video updates