PM to tackle Northern Thailand's seasonal haze… again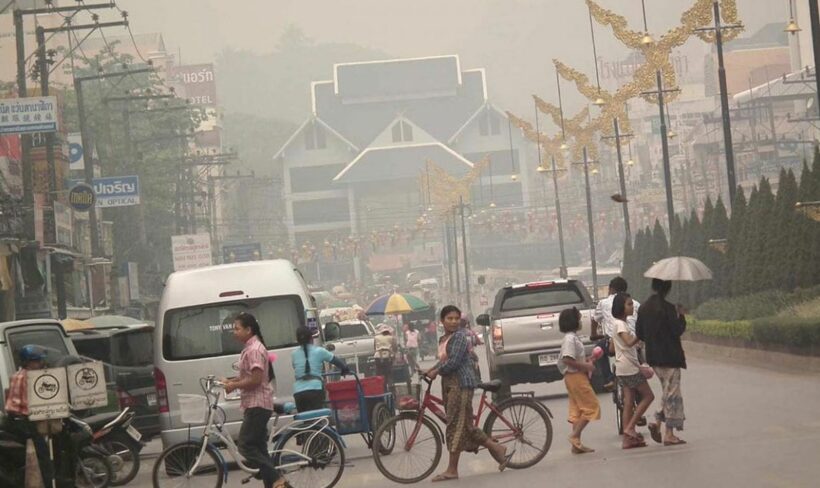 The Thai prime minister says he's working on a plan to tackle Northern Thailand's seasonal haze problem by cutting back manmade bushfires known to largely contribute to the air pollution. The issue has been broadly covered in Thai and foreign media for years, and been followed up with ministerial visits, promises, and little else.
PM Prayut Chan-o-cha spoke with governors of 17 northern provinces affected by seasonal haze, saying that he plans to supply villagers and local organisations with equipment, but reports did not go into much detail about what tools locals would get. He says authorities and state agencies need to step in to help combat the haze problem, suggesting that provincial governors head the local fight against wildfires.
"It's important to eradicate the root cause of wildfires that result from villagers' way of life… Even more farming space should be provided to farmers who need it to protect natural resources from being destroyed."
Prayut added that it's important for state agencies to collaborate on the firefighting effort and said members of the public can help raise awareness about wildfires.
The annual haze/smoke/air pollution problem is not just a Thai issue with the neighbouring countries, particularly Myanmar, causing their fair share of the illegal plantation fires, as shown in sharp detail in the satellite images.
Read The Thaiger's take on the annual 'smoke' problem HERE.
SOURCE: Chiang Rai Times
Catch up with the latest daily "Thailand News Today" here on The Thaiger.
Keep in contact with The Thaiger by following our
Facebook page
.
Never miss out on future posts by
following The Thaiger
.
Report claims air pollution "kills thousands", costs billions annually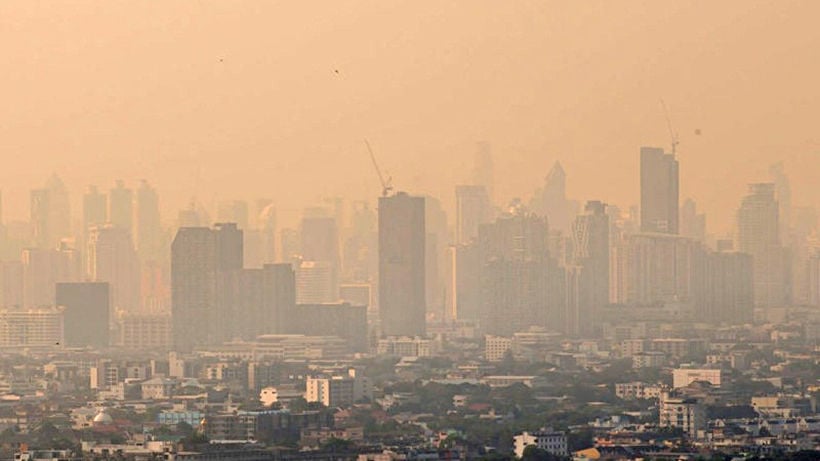 "In mere months, major cities around the world have lost tens of thousands of lives and well into the tens of billions of dollars in economic productivity."
New data released by environmental groups makes claims that air pollution in Bangkok alone has caused some 6,800 deaths and an economic loss of 81.4 billion baht so far this year. The data, released online earlier by the Helsinki-based Centre for Research on Energy and Clean Air, Greenpeace – Southeast Asia and the real-time air quality monitor IQAir Air Visual, measured smog in 28 major cities worldwide and used models devised by the Global Burden of Disease research program to estimate the health impact.
According to the report, 4.5 million premature deaths each year due to air pollution are from fossil fuels, including 40,000 deaths of children under 5.
Elevated air pollution is linked with numerous diseases, including heart disease and lung cancer. The economic impact was calculated by estimating work absences and years lost due to illness on a per capita basis. According to the report, Bangkok suffered an estimated 6,800 pollution-related deaths from January to June.
The same data estimated 29,000 deaths in Tokyo in the same period linked to air pollution, resulting in an economic cost of US$32 billion (1 trillion baht).
In China, air pollution in Beijing, Shanghai and Guangzhou was responsible for a combined 59,000 deaths and US$27.7 billion (868 billion baht) in losses.
Despite India recording its first drop in carbon emissions in almost 40 years, Delhi suffered an estimated 24,000 deaths due to air pollution, and took a US$3.6 billion (113 billion baht) hit to its economy.
"Powered by data from the IQAir AirVisual air quality data platform, the Cost of Air Pollution Counter tracks the number of lives lost and economic productivity, as calculated in gross domestic product, or GDP, in real time as of the beginning of the calendar year".
"The counter's algorithm combines real-time measurement data of ground-level air quality managed by the IQAir AirVisual air quality database with scientific risk models as well as population and health data to estimate how costly air pollution from PM2.5 and NO2 has been since January 1, 2020".
Facebook page
.
Never miss out on future posts by
following The Thaiger
.
Poll shows most Bangkok residents dissatisfied with public bus service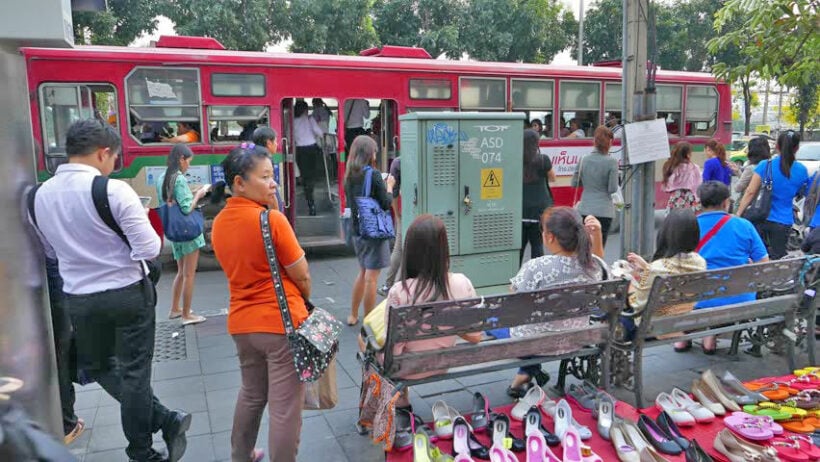 A recent survey by Bangkok Poll showed most of the city's residents aren't satisfied with the capital's bus services, citing long waiting times, shabby conditions and thick black exhaust. The poll, conducted June 25-29 by the Bangkok University Research Centre, surveyed 1,299 people aged over 18 to gauge public satisfaction with city buses.
The largest group, 46.7%, said they were unsatisfied with buses operating on Bangkok streets; 33% were partly satisfied and 20.3% were mostly satisfied.
Asked to identify the problems with the capital's public buses, 61.1% complained of long waiting and inadequate numbers of buses. Another 51.7% said most of the buses are old, while 41.2% complained of black smoke.
Asked to suggest improvements they'd like to see, 61.6% said they want buses to arrive on time to shorten commuting times. Some 53.1% wanted all city buses to be air conditioned. About 51.9% wanted them to be less crowded by adding frequencies and seats, in line with "new normal'' and social distancing measures to prevent the spread of Covid-19, according to the poll.
SOURCE: Bangkok Post
Keep in contact with The Thaiger by following our
Facebook page
.
Never miss out on future posts by
following The Thaiger
.
Government claims they're serious about northern air pollution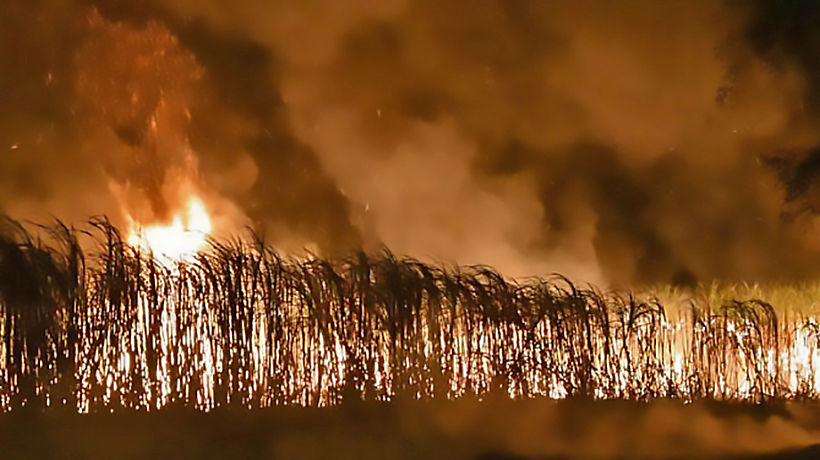 Thailand's northern provinces, particularly Chiang Mai and Chiang Rai, suffer mightily during the annual plantation burning season, infamously known as "smoky season," when farmers there and in neighbouring Laos, Myanmar and Cambodia burn their fields in preparation for the next harvest. The season lasts from January to April, and during that time Chiang Mai often rates as having the worst air quality in the world. But now the government says it's taking air pollution seriously and aims to clean up the North.
Chiang Mai's air quality problems have been a consistent issue, since the northern Thai city was declared 'most polluted city in the world' on March 10, according AirVisual.com. The city has 'won' the accolade on more than 10 days this year. Adding to the problem, in March and April this year were the forest fires challenging local authorities in the mountains around the city.
Government spokeswoman Narumon Pinyosinwat expressed gratitude to the Chiang Mai Breath Council for its concern on smog in the North and gave assurances the government is earnest about solving the problem. Responding to the council's demand for successful resolution she said the council makes a huge contribution by monitoring air pollution for the sake of public health.
"The government has tried to solve the problem and assigned local authorities to implement relevant measures. It is never distracted from the effort, despite the coronavirus pandemic."
"The government is grateful for the Chiang Mai Breath Council's campaigns for clean air. However, the problem cannot be solved by a single organisation. All parties must join forces. I believe that solutions will improve from now on."
The government spokeswoman also said that Deputy PM Prawit Wongsuwon would visit Chiang Mai province today to follow up on smog solutions.
"The government understands that it may not be impossible for provincial and regional parties to solve the issue by themselves. We believe that if all parties join hands and watch out for wildfires, which are at the root of the problem and cause of the fine dust, air pollution will be relieved eventually."
Keep in contact with The Thaiger by following our
Facebook page
.
Never miss out on future posts by
following The Thaiger
.