Which LG OLED TV should you purchase?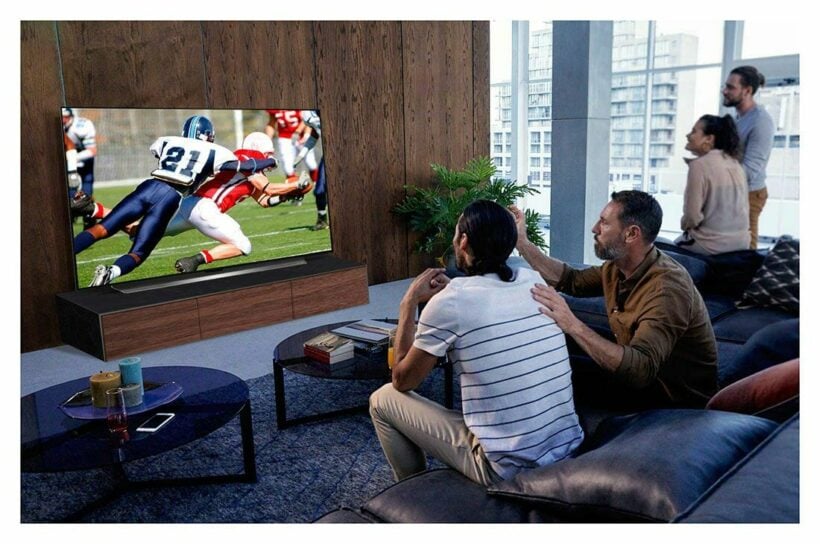 Lately, LG has been killing it with their new smart TVs. They are currently the only manufacturer that actually produces OLED TV screens, so it's no surprise that their OLED TVs are the best in terms of technology and price.
The company released a wide selection of OLED TVs, ranging from the fancy GX and WX to the more affordable CX and BX models. Most people will go for the LG BX or CX due to the price. Both allow you to get excellent quality and save a significant amount of money. But choosing between the BX and the CX can be difficult. They are fairly similar, but also very different.
Before we compare the two, let's take a look at our quick reviews of both TVs, including what we like and don't like about each one of them.
LG has truly outdone itself with the new LG CX OLED. Boasting an incredible display, built-in Google Assistant and Amazon Alexa support, as well as a ton of other smart features, this 4K smart TV is nearly perfect in every way. It comes in four versions: 48-inch, 55-inch, 65-inch, and 77-inch. All virtually identical, with the same 4K resolution and HDR support, the same pixel-perfect self-illuminating OLED display, the same sharpness and halo-free contrast, and the same number of ports.
Performance
LG CX has a number of image options, which will satisfy different people with different tastes. There are various preset picture settings, including modes for sports, movies, gaming, HDR effects, and vivid pictures. The colours are not only vibrant but also nuanced and balanced. In addition, the black levels are exceptional, consistently retaining depth and neutrality. There's almost a complete lack of halo artifacts so that stars can be seen as exact pinpoints on dark skies instead of shown as diffused white blobs. Darker pictures don't look shadowy or suffer from noise so that you can see dark details clearly. Viewing angles are exceptional as well. Therefore, no matter how poor your viewing position is, you will not experience any loss of colour saturation or brightness. As a result, LG CX OLED offers an extremely engaging cinematic performance, perfect for any TV and movie lovers.
LG also offers performance features for gaming in their CX OLED TVs, making it great for the PS5 and Xbox Series X. For those who want to connect gaming laptops to the TV, LG also supports NVidia's G-sync and the open FreeSync. Additionally, the TV has a near-instant response time and low input lag.
Specifications
LG CX OLED TV is possibly one of the smartest TVs available on the market today. Its webOS has a flexible tabs system and easy-to-follow graphics, so everything is instantly accessible and easy to use. LG also supports popular apps like Disney+, Netflix, and Apple TV+. However, since it is not an Android TV-based set, it doesn't offer a vast number of apps. Nevertheless, no significant app is missing, so you won't miss out on anything.
In terms of processor, the LG CX OLED TV comes with a9 Gen3 AI Processor 4K. It allows you to see more content in 4K because it uses artificial intelligence (AI) and deep learning to upscale and translate lower resolution contents to 4K's 8.3+ million pixels. The TV supports the most popular 4K high dynamic range formats, including HLG and HDR10. In addition, it supports the Dolby Vision HDR format. It's one of the smartest TVs available on the market today, with LG's webOS 5.0, smart home control, and an intuitive motion-control remote.
While the TV only has a 2.2 channel speaker system, it comes with an effective Dolby Atmos, which provides multi-dimensional surround sound that seems to flow all around you. The TV features an AI Acoustic Tuning setting as well. Therefore, it can calibrate the sound and tailor the audio to your particular room using its remote control's microphone. One issue with the TV's audio is that the speakers can't handle deep bass effectively. It crackles and drops out when there's really heavy-duty bass in a movie soundtrack. It can be distracting, but luckily, there's only a small amount of content that can cause this problem.
It's worth adding, too, that LG's ThinQ AI platform leads the way when it comes to voice recognition. The TV comes with Google Assistant and Alexa built-in. It fully integrates the voice assistant that you probably already use, so you don't have to buy a separate device.
Value and Verdict
LG CX OLED TV has a premium price that might put off some shoppers. However, with its unparalleled picture, the TV will reward serious movie fans who are prone to dimming the lights for movie nights. In addition to the incredible 4K picture, the TV also offers amazing sound and some of the best smart TV features available. Only newer and more expensive TVs can beat its detailed and realistic images. Therefore, we truly think that it is the definition of a great TV. If you have the budget, this TV is a great investment that won't disappoint.
LG BX OLED TV is the cheapest of LG's 2020 OLED TV range, making it a more affordable entry point for anyone who wants to switch to OLED. It offers incredible colour vibrance, deep blacks, as well as contrast, making its picture truly fantastic.
Performance
The LG BX delivers an outstanding 4K picture with great upscaling capabilities and excellent HDR support. Like other OLED TVs, it offers the best viewing angles, so no matter what angle you watch it from, you will see the same vibrant and accurate colours. A wide range of preset modes is available, such as the Standard, Vivid, Cinema, and Sports modes. It also has an HDR effect that promises to intensify highlights in pictures. However, it tends to overemphasize bright spots. Like other LG OLED TVs, there's also a Filmmaker Mode, which produces pictures as close to the original as possible. The TV also handles colour transitions well. There is no noticeable banding, so the pictures will look very realistic.
Gamers will like this TV as well because, in gaming mode, the TV turned in a lag time of only 14.5 milliseconds, which is quicker than most OLED TVs out there. It comes with Variable Refresh Rate (VRR) and Auto Low Latency Mode, which makes it an excellent choice for the Xbox Series S and PS5. It also comes with a 120Hz panel and HDMI 2.1, so you can get next-gen performance from both gaming consoles.
Specifications
There are three sizes of LG BX OLED TV: 55-inch, 65-inch, and 77-inch. All sizes support Wi-Fi 802.11 ac to make an internet connection. There's also Bluetooth 5.0, which allows you to pair up wireless headphones. LG also supports the aptX standard and includes Apple Homekit and Apple Airplay 2 compatibility to boost wireless audio quality. On the back of the TV, you will find two HDMI 2.0 ports and two HDMI 2.1 ports that offer eARC, Variable Refresh Rates, and Auto Low Latency Mode.
LG uses its own smart TV software, webOS, instead of a third-party program. Still, it performs very well and boasts built-in support for both Google Assistant and Amazon Alexa. While it doesn't have an extensive selection of apps that Android TV-based sets to offer, it does support major streaming apps like Disney+ and Netflix.
The audio quality is impressive, almost identical to the LG CX lineup. You get various preset sound modes, including Standard, Cinema, Music, and Clear Voice modes. The Music and Cinema modes offer an outstanding home theatre experience, while the Clear Voice mode can enhance and centre the vocal sound components. In addition, the TV also has an AI Acoustic Tuning setting, which uses the remote control's microphone to tailor the audio to your surroundings.
Value and Verdict
Anyone looking for a solid but affordable OLED TV should seriously consider LG BX OLED. It's hard to find other models within the same price range that offer the same premium quality. The TV is excellent for both movies and games, thanks to its high-contrast images and incredible blacks. It has wide viewing angles, but sadly, it doesn't get very bright. Therefore, it's not ideal to use it in bright rooms.
LG CX Vs LG BX Comparison
From our reviews above, we can see that both LG CX and BX offer excellent quality, but which one should you go for?
LG CX Vs LG BX: Picture Quality
Both the CX and BX boast the exceptional contrast of OLED and do an impressive job of covering the SDR and HDR colour gamuts. However, they use different processors. The CX has the third-gen a9 picture engine, while the BX uses the a7 gen 3. Since the processor of the BX is below the CX, it provides a little less nuance in how it handles darker pictures. The AI upscaling on the BX is also not as good as the CX. With smaller sizes, you won't have any problems. However, if you choose to buy the 65-inch model, the imperfections can be noticeable. Still, both processors do a great job making things look incredible. The CX obviously has better performance due to its extra brightness and the way it handles dark scenes, but the difference is not transformative.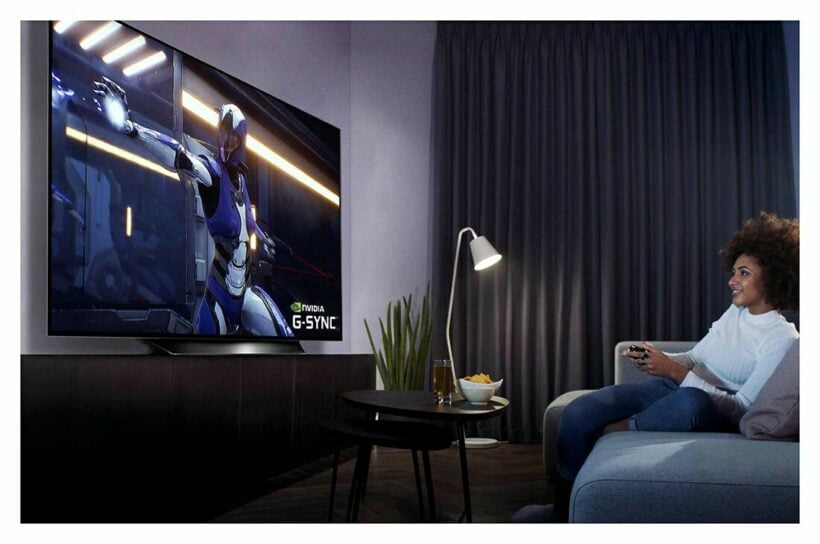 LG CX Vs LG BX: Design
These two OLED TVs look very similar. Both have trim bezels with an unassuming frame. However, the CX has slightly trimmer bezels and a little wider stand. The CX and BX feature HDMI 2.1 ports, which is impressive for the BX considering that it's cheaper but still gets top-shelf features.
LG CX Vs LG BX: Price
Although both TVs offer great value, the BX is a lot cheaper than the CX. It's pretty obvious, considering that the BX belongs to LG's entry-level range. The price of the 65-inch LG CX is around 90,290 Baht, while the BX with the same size starts from around 62,000 Baht.
Which One Should You Buy?
Comparing these two premium televisions is not easy because they are very similar. Both TVs are outstanding and will likely satisfy most users. The CX is better than the BX, but whether it's worth it for you to pay the extra money depends on your particular need. If you are okay with paying a little more to get a more advanced processor and stronger AI upscaling, then you should get the CX. On the other hand, if you want a great OLED experience without spending too much money, go for the BX.
If you are looking for more TV recommendations, check out our article on the top 8 TVs to buy n 2021.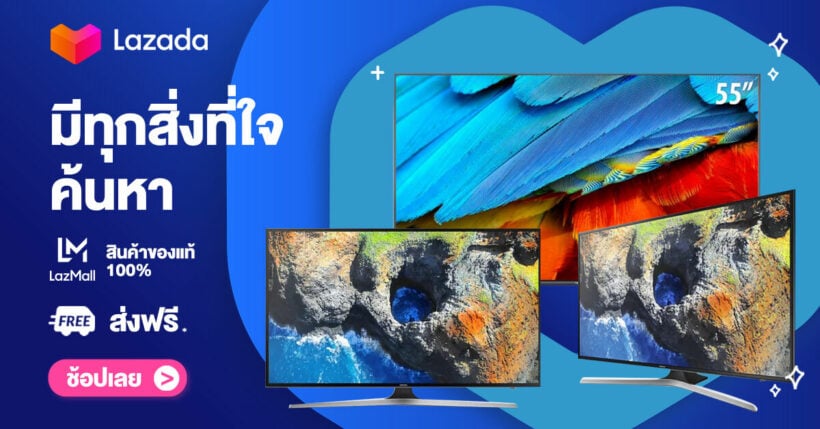 Join the conversation and have your say on Thailand news published on The Thaiger.
Thaiger Talk is our new Thaiger Community where you can join the discussion on everything happening in Thailand right now.
Please note that articles are not posted to the forum instantly and can take up to 20 min before being visible. Click for more information and the Thaiger Talk Guidelines.