Ministries, business leaders meet to discuss further reopenings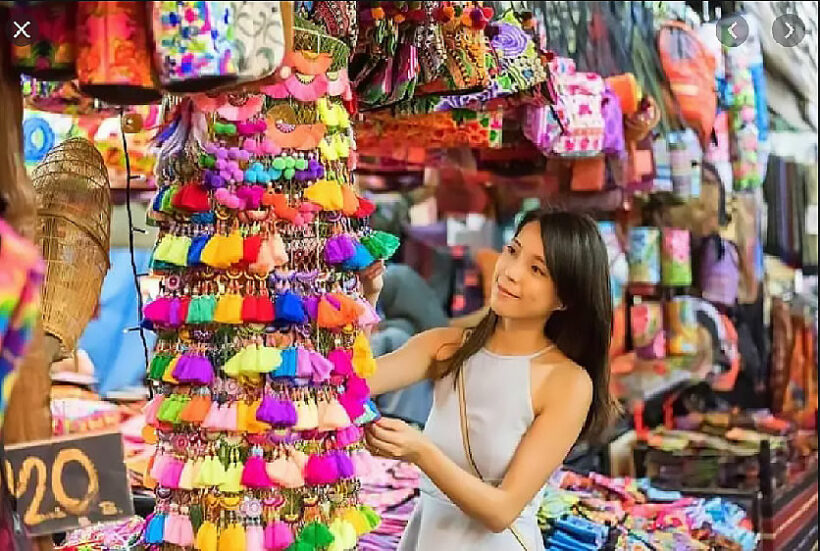 A meeting this weekend, chaired by the director-general of the Department of Disease Control and secretary to the Covid-19 Center for Situation Administration, discussed suggestions and assessments of businesses ready to reopen, which will be forwarded to the PM Prayut Chan-o-cha for consideration early in the week.
Representatives of the Interior Ministry and Tourism Ministry along with those of multiple business clusters in the country, came together at the Public Health Emergency Centre in Bangkok yesterday to discuss the potential of "unlocking" and reopening more businesses around May 17. The plan is part of a structured overall effort to cautiously relaunch the Thai economy and get an estimated 10 million currently unemployed workers back to their livelihoods and businesses.
Any reopening would hinge upon the continued low daily infection numbers, (currently in the low single digits and mostly imported), of the Covid-19 Coronavirus nationwide.
The specific businesses to be recommended to the PM, with strict health and safety guidelines, are shopping malls, larger restaurants, amusement parks including water parks, health and beauty like salons (including allowing hair dyeing and other services at salons that are currently open) gyms, fitness centres, spas, massage shops, meeting and seminar venues and the film production industry.
These items are only suggestions and there is no guarantee that the PM will agree to them. Any venues reopening will require strict physical distancing and hygiene measures.
May 3 heralded the first phase of reopening, which included small restaurants, outside markets, barber shops, parks and several other mostly low risk venues.
Reopening many larger venues, if and when it goes ahead, will immediately put tens of thousands of unemployed Thai workers back to work.
SOURCE: The Pattaya News
Keep in contact with The Thaiger by following our
Facebook page
.
Pathum Thani police hunt "100 million baht auntie"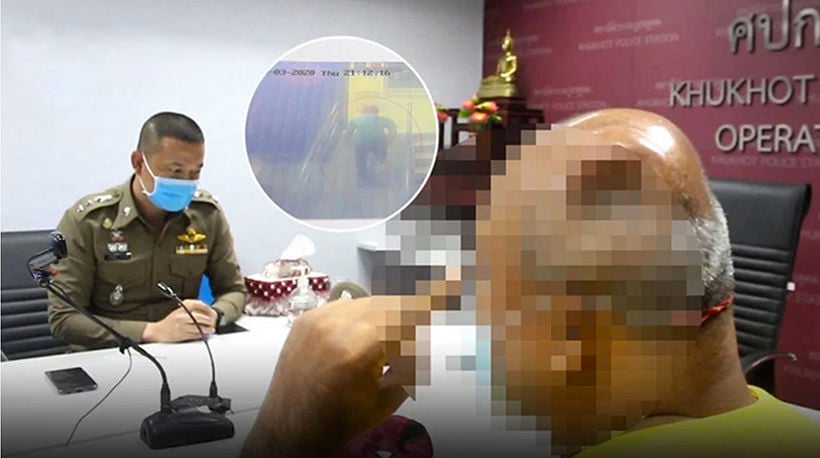 Police in Pathum Thani, just north of Bangkok, are tracking down a mysterious loan shark known as "Mrs. Millionaire" to face charges that she hired a man to beat a vendor who owed her money, leaving him with permanent brain damage. The woman, whose age is estimated at around aged 65-70, dresses plainly and carries a large rubbish sack around, which reportedly contains the cash she lends to traders in local markets, including the one outside the Zeer Rangsit IT centre where the March 12 attack occurred.
Despite her modest appearance, she's been dubbed the "100 million baht auntie" and linked to a gang which employs violence to chase down unpaid debts.
63 year old Weerapat Kampiranon, who's run a market stall outside Zeer Rangsit with his wife, selling crab fried rice for the past 8 years, complained to Kukot police last week about the assault, which took place as he and his wife were packing up for the day. He had been in a coma for months.
The couple later addressed the media with celebrity lawyer Ronnarong Kaewpetch, who demanded Pathum Thani police explain why loan sharks were able to ply their trade freely around the market, even after the government told them to drive "informal lenders" out of business during the Covid-19 virus epidemic.
Weerapat says he was getting on his motorcycle while his wife went to the toilet when the attack occurred. A man wearing a cap and face mask hit him 4 times over the head with a heavy object, leaving him with internal bleeding and temporary loss of brain function, requiring 2 months' hospitalisation.
His wife says she heard the sound of her husband being struck and raced out in time to see the attacker, who fled the scene. Pointing to a large caved-in area on the side of his head he told police he can't remember much about the attack.
"Doctors say I have lost 10% of my brain capacity and the damage is permanent. I had to re-learn how to walk, and still stammer a bit."
Weerapat's wife says the past months were gruelling – medical bills for his care came to 100,000 baht, which they raised from relatives.
"He was in critical condition for 4 nights, and I wasn't sure he'd make it. I was worried about losing the mainstay of my life. It was like bringing up a child. He had to start again."
Weerapat said "100 million baht auntie" has many customers in the marketplace outside Zeer. He borrowed an initial 60,000 baht from her in late 2016 as he wanted to sell T-shirts and open a new branch of his stall. She charged monthly interest of 10%. He carried on borrowing and his debt at one point reached 80,000 baht, though she agreed to halve the interest 2 years ago when the economy soured.
Ronnarong, the lawyer, says Zeer Rangsit is well known for its loan shark lenders. Police have issued a 10,000 baht reward for information leading to auntie's arrest, but say they've been unable to establish her name and know little about her. They say she's unlikely to be as wealthy as her nickname suggests nor attached to any gang.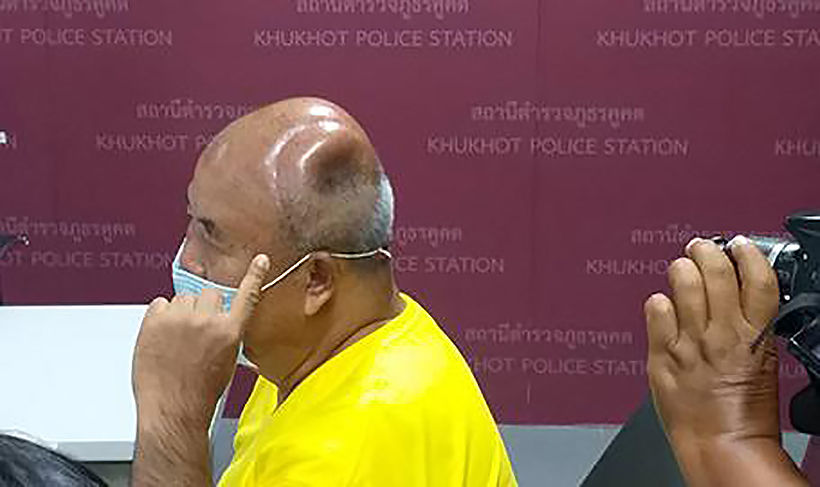 SOURCE: Bangkok Post
Keep in contact with The Thaiger by following our
Facebook page
.
Poll shows most Bangkok residents dissatisfied with public bus service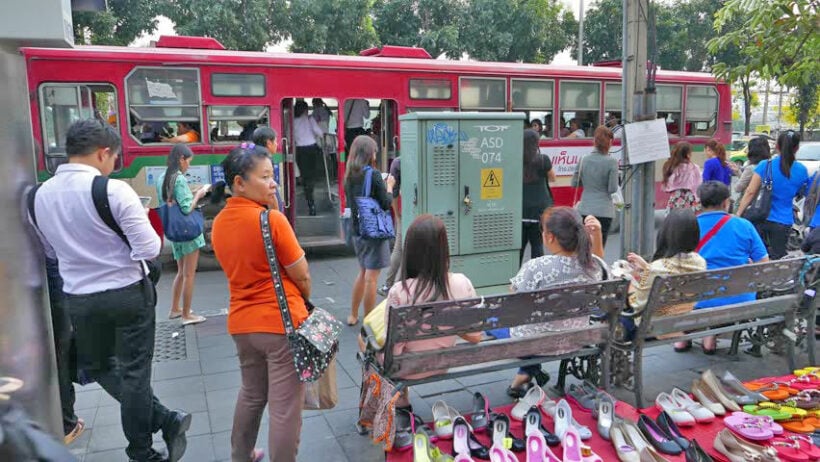 A recent survey by Bangkok Poll showed most of the city's residents aren't satisfied with the capital's bus services, citing long waiting times, shabby conditions and thick black exhaust. The poll, conducted June 25-29 by the Bangkok University Research Centre, surveyed 1,299 people aged over 18 to gauge public satisfaction with city buses.
The largest group, 46.7%, said they were unsatisfied with buses operating on Bangkok streets; 33% were partly satisfied and 20.3% were mostly satisfied.
Asked to identify the problems with the capital's public buses, 61.1% complained of long waiting and inadequate numbers of buses. Another 51.7% said most of the buses are old, while 41.2% complained of black smoke.
Asked to suggest improvements they'd like to see, 61.6% said they want buses to arrive on time to shorten commuting times. Some 53.1% wanted all city buses to be air conditioned. About 51.9% wanted them to be less crowded by adding frequencies and seats, in line with "new normal'' and social distancing measures to prevent the spread of Covid-19, according to the poll.
SOURCE: Bangkok Post
Keep in contact with The Thaiger by following our
Facebook page
.
Thailand growing more expensive for expats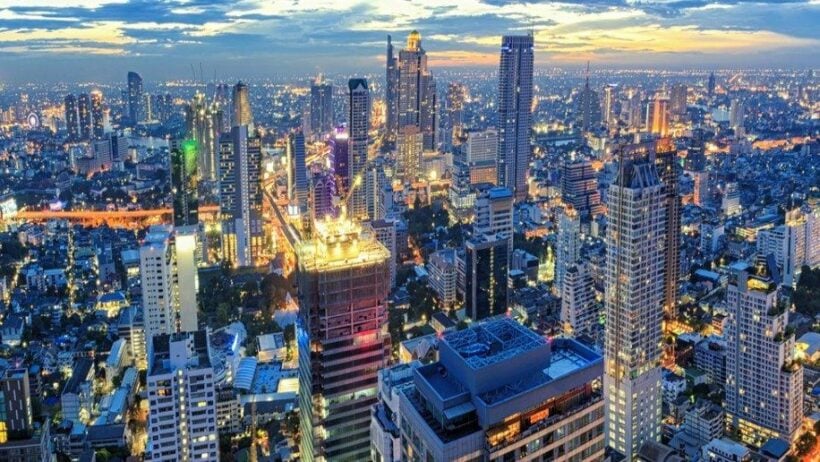 According to Employment Conditions Abroad, Bangkok and Chiang Mai are among the 30 most expensive cities for expats in Asia. The capital of Turkmenistan might not spring to mind when with considering the priciest cities, but according to ECA International it ranks first on both the global and Asian tables, a 5 point rise up the rankings due to an ongoing economic crisis, food shortages and the resulting hyperinflation.
The survey is performed in March and September every year, based on a basket of items such as rents and utility fees. Car prices and school fees are not included.
In Asia, Bangkok ranks 28th, just above Chiang Mai, according to the latest ECA International survey on the cost of living for expatriates. But it dropped out of the top 50 global rankings from the report released in December 2019. In global rankings, Bangkok is now at 60 and Chiang Mai at 142. Bangkok has lost a good deal of its former appeal for budget-conscious travellers and expatriates, rising 64 places over the past 5 years, according to the survey.
ECA says a rapidly expanding economy and increased foreign investment, at least, prior to the Covid-19 pandemic, made Thailand more expensive, fuelled by the strengthening baht.
"The baht has strengthened considerably, making the country more expensive for expatriates and tourists. However, this trend has slowed over the past year, partly in response to government attempts to weaken the baht in order to keep the country competitive."
Hong Kong is the second most expensive city in Asia after Ashgabat (Turkmenistan), but ahead of Tokyo and Singapore. Singapore is rated the most expensive place for expats in Southeast Asia and has led that ranking for many years.
Hong Kong remains sixth in the global standings, 1 place ahead of the Japanese capital. Singapore was fourteenth in Asia, dropping 2 notches from the previous survey.
Ashgabat's sudden rise to the top of the is largely attributable to the economic dilemmas of Turkmenistan's government, according to ECA. The energy-rich Central Asian nation faces severe inflation, and a black market for foreign currencies has caused the cost of imports to rise. Both factors have sparked a large increase in the costs visitors pay.
The ECA says Chinese cities fell across the board due to signs of a weakening economy and poorly performing currency, even before Covid-19 began taking its toll.
SOURCE: Bangkok Post
Keep in contact with The Thaiger by following our
Facebook page
.