Chon Buri closes more businesses, asks public to avoid beaches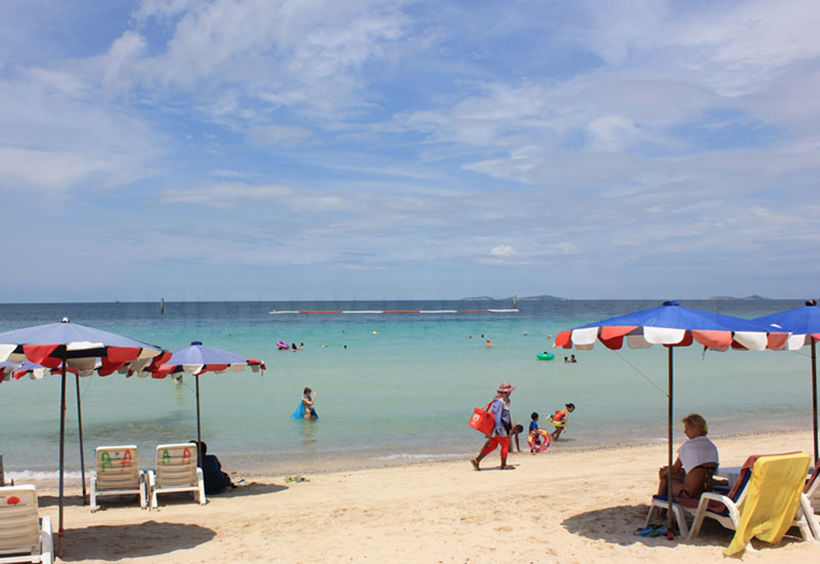 Yep, this means Pattaya as well. The governor of Chon Buri province today signed an order for the closure of additional businesses "until the situation improves," to help prevent the spread of the Covid-19 coronavirus in and around the major party town of Pattaya.
The order includes the closure of following:
Water parks and public swimming pools (Privately owned pools are at the discretion of thehi owners, including condos. Some condos have chosen to close, some have not. The decision rests with condominium management.)
Amusement parks (This appears to include public playgrounds.)
Amulet and trinket markets
Internet shops and gaming cafes
Pool halls, chess clubs, snooker halls, darts clubs and other attractions of this nature where people tend to gather
Arcades and entertainment style tourist attractions
Bowling alleys
The order is in addition to all entertainment-style venues previously ordered closed. The previous end date of closures was April 1. Officially, this has not changed is likely to be extended "until the situation improves" as well.
The order also says people should avoid gathering on all Chon Buri beaches from 8pm-6am.
"This is not an order but a request, as public beaches are owned by the Ministry of the Interior and are thus public land, which would require a decree from the absolute top level of authority to close and would affect the entire nation."
The order says golf courses may stay open but clubhouses, tournaments, contests and meeting style activities must be closed or are prohibited. Precautions must be taken and large groups are forbidden.
The order also says beaches must ensure at least 1.5 metres between beach chairs, and chairs must only be used during daylight hours.
It specifically addresses markets, many of which have been very busy in recent days, stating that markets must have designated entry and exit points. All visitors to markets must be provided hand sanitizer and proper precautions taken. Crowds should be controlled and people should not be gather to drink or socialise.
Restaurants may remain open, but the exception is made for eating, not for people to gather in groups and drink and socialisee. Proper hygiene standards and distance between patrons must be followed. People are encouraged to stay home, but the order doesn't represent a shutdown or lockdown order and are free to move about as they wish.
SOURCE: The Pattaya News
Keep in contact with The Thaiger by following our
Facebook page
.
Massive pay cuts for Thai Airways staff
Beginning this Saturday, employees of Thai Airways will no longer work and will be forced to take a significant cut in pay. The announcement comes after the airline said it would halt all flights due to the Covid-19 outbreak, which has forced many countries to close their borders.
Chakkrit Parapuntakul, acting Thai Airways president, said the suspension comes with pay cuts ranging from 10% to 40% depending on the employees rank. He noted the Covid-19 emergency decree has caused restrictions at most international borders and drastically reduced passenger numbers, forcing the airline to halt flights until the end of May.
The airline has taken measures to prevent employees from working in dangerous conditions for the duration of the flight suspension while at the same time, Thai Airways issued what it calls the "8502 relief code" to assist their employees.
The airline said it was rolling out "assistance pay packages" for employees company-wide, plus remuneration.
The packages range from executive vice president-level management employees, who will receive assistance worth 50% of their monthly salary and vice presidents who will receive 60% of their monthly salary.
The remainder of the employees will be given different amounts of assistance pay proportionate to their monthly salaries. The amounts range from 90% of monthly salary for entry-level employees caped at 20,000 baht a month to 60% of salary for those who make 100,000 baht a month and above.
CNS has also forecast that tourist arrivals in the country will contract by nine million this year, which translates into a 58% slump in passengers.
A source for Bangkok Post at Thai Airways said the national carrier is planning to seek approval from the Transport Ministry of its 80 billion baht recapitalisation. The airline has enough liquidity for about two months, according to the source.
Source: Bangkok Post
Keep in contact with The Thaiger by following our
Facebook page
.
All new arrivals to Thailand banned, effective immediately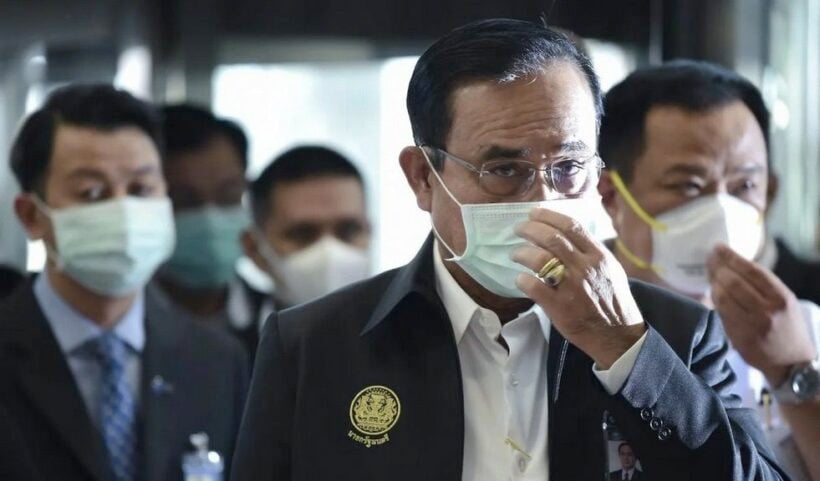 Effective today, and until at least April 15, Thailand will bar all arrivals due to the increasing number of Covid-19 coronavirus cases.
Thaveesilp Wissanuyothin, spokesman of the Center for Covid-19 Situation Administration, says that PM Prayut Chan-ocha has ordered the Ministry of Foreign Affairs to issue a new directive prohibiting any new arrivals.
"The spread of Covid-19 must be stopped. The Ministry of Foreign Affairs will give more details on the directive. However, people who already have permission and who need to enter Thailand are exempted, but there will be a strict process via the embassy."
Thaveesilp says Thais returning from overseas and foreign visitors are partly responsible for the continuing rise in the number of new infections.
"Though the number of travellers from overseas has significantly declined, the PM believes more needs to be done to stem overseas arrivals in order to further flatten the curve."
He says the PM wants to see stringent measures imposed on overseas arrivals between April 2-15. The Foreign Ministry has been tasked to find out ways to implement the directive from the PM.
Asked whether the government is moving toward imposing curfew to enforce its "stay at home" measure, Thaveesilp said "just wait for what the prime minister will have to say today."
He says 4 of the 6 Thais who recently returned from Italy tested positive for the virus, with another 50 people who have come into contact with them being quarantined.
As many as 47 of the 132 Thai Muslims in southern Thailand who returned from a religious function outside Kuala Lumpur last month have also tested positive and 4 have died. More than 1,000 people had to be quarantined as a result.
Thaveesilp says these figures only reinforce concerns that the spread of the deadly virus cannot be curbed if people from overseas continue to be allowed in without more stringent screening.
He says the PM told the Foreign Ministry to further tighten restrictions on Thais planning to return from abroad, asking them to postpone their trips until after April 15. This new measure, he said, applies to all Thai citizens abroad, including American Field Service exchange program students who are living in the US with their host families, with the exception for those already issued with permits to return to Thailand.
The total number of coronavirus cases in Thailand hit 1,875 today with 104 new infections confirmed over a 24-hour period, a fifth consecutive drop in the daily number. 3 more deaths were reported.
Source: The Nation | Thai PBS World
Keep in contact with The Thaiger by following our
Facebook page
.
Thai Airways goes into hibernation until end of May, others ground fleets too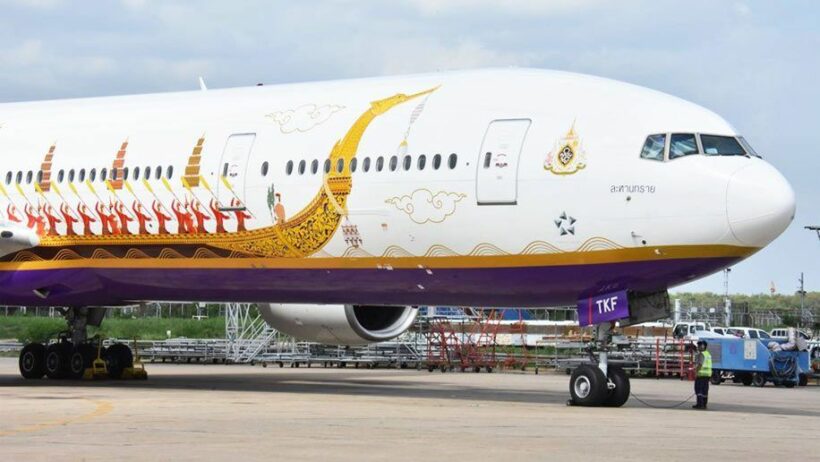 After a decade of financial struggles and corporate upheaval, Thailand's national flag carrier, Thai Airways, with a previous reputation as one of Asia's premier airlines, is ceasing all flights for a period of at least two months, due to the Covid-19 coronavirus pandemic. The Civil Aviation Authority of Thailand has now allowed the suspension of all domestic and international flights.
The once proud airline made the initial announcement a week ago, suspending some flights at that time. Then, acting president Chakkrit Parapanthukul said in a statement that, compounded by a sharp reduction in passenger numbers, the continuation of operations would increase the airline's already massive losses. So, the company has now asked employees to take two months off from Saturday (tomorrow) to May 31. Along with this, staff salaries will be reduced by 10-50%.
Thai has transferred flights from Bangkok to Phuket, Krabi and Chiang Mai to its sister company Thai Smile Airways.
Passengers who have Thai Airways or Thai Smile code-share tickets issued before March 25 with the date of travel between March 25-May 31 for Asian routes and between April 1-May 31 for European, Australian and New Zealand routes can convert the tickets to one-year-valid travel vouchers without a fee and surcharges. Visit thaiairways.com.
It's not only Thai Airways grounding its fleet. Thai Smile suspended all international flights beginning on March 23 but is still operating a few domestic flights. Passengers can ask for a full refund without any charge via member.thaismileair.com/customerservice/refund.
Thai AirAsia has temporarily suspended all international flight services from now until April 25, and April 30 for domestic flights.
Passengers who booked tickets before March 20 can rebook the flights on the same routes within 180 calendar days from the original date without additional cost. They can change the tickets to credit accounts, which can be redeemed for booking within 365 calendar days from the issuance date.
Passengers can ask for a full refund in the amount equivalent to the original booking. Visit support.airasia.com.
Bangkok Airways also halted international services until further notice. It's also reducing domestic flights and has temporarily closed its lounges at Suvarnabhumi and other airports.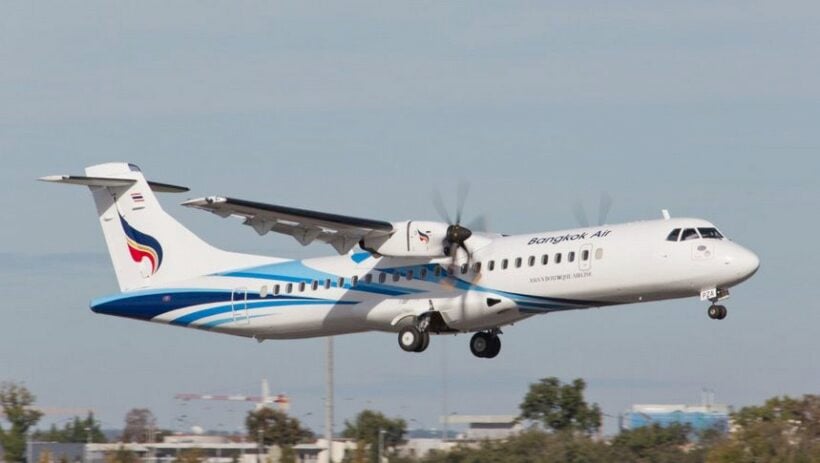 Passengers can request refunds without a service charge by contacting its sales offices, or call Bangkok Airways' call centre at 1771.
Nok Air has suspended services from Bangkok to Nanning, Chengdu, Hiroshima and Yangon until April 30. Direct flights from Bangkok to Ho Chi Minh City are halted until May 31.
Passengers can rebook or reroute for a new flight until Nov 30 without a fee. The change must be made before the date of departure. Passengers can also request a ticket refund via its contact centre at 1318.
Thai Lion Air has suspended all domestic and international flights until April 30. Passengers can rebook tickets without a change fee or fare difference. The new travel date must be on or before September 30. Passengers can request a full refund at lionairthai.com.
To check which airlines still offer international flights, visit the website of Airports of Thailand at airportthai.co.th/en/flight-schedule.
SOURCES: The Nation | Bangkok Post
Keep in contact with The Thaiger by following our
Facebook page
.