Highlights trận Dortmund vs Paderborn (Vòng 29 giải VĐQG Đức Bundesliga): Sancho lập hat-trick giúp Dortmund thắng dễ đội bét bảng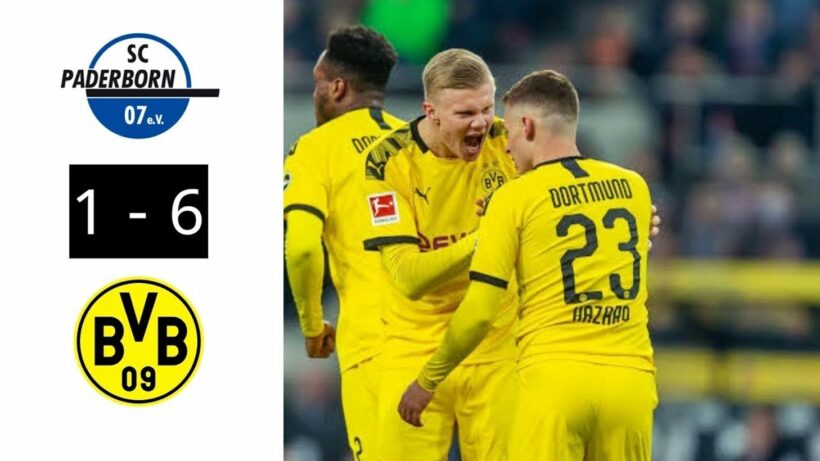 Trong lượt trận tại vòng 29 giải VĐQG Đức Bundesliga 2019/2020, tiền đạo Jadon Sancho đã tỏa sáng và lập hat-trick giúp đội nhà Borussia Dortmund hủy diệt Paderborn – đội đang đứng bét bảng với tỷ số 6-1.
Nếu như ở vòng 28 Bundesliga, Dortmund phải gặp đối thủ trên cơ là Bayern Munich – đội bóng đang đứng đầu bảng thì ở vòng 29, đội bóng "Vàng đen" lại khá nhẹ nhàng khi chỉ phải tiếp đón đội đang đứng bét bảng là Paderborn.
https://www.youtube.com/watch?v=VAXvPkKbKB8
Highlights trận đấu Paderborn vs Borussia Dortmund vòng 29 giải VĐQG Đức Bundesliga 2019/20.
Ngay từ đầu trận, Dortmund đã thi đấu áp đảo và liên tục khiến Paderborn ở trong thế chống đỡ vất vả. Song, vì sự thiếu vắng những cái tên chủ chốt như Erling Haaland hay tiền vệ Marco Reus vì chấn thương khiến cho đội chủ nhà khó khăn trong việc tạo lập bàn thắng.
Trong suốt hiệp 1, thủ môn Leopold Zingerle cùng hàng thủ của Paderborn đã rất xuất sắc để giữ sạch lưới trước đối thủ sừng sỏ.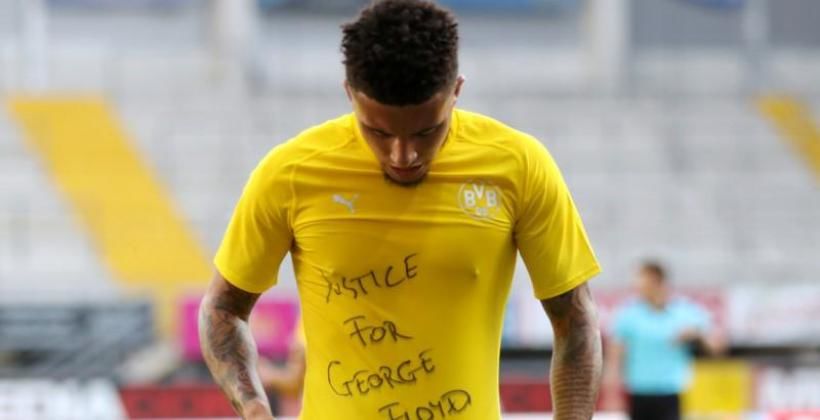 Thế nhưng, sang đến hiệp 2, dường như đội khách không thể chống đỡ thêm, và thế là "toang". Phút 54, Guerreiro sút bóng đầy uy lực từ cánh trái khiến thủ thành Zingerle buộc phải bay người cứu thua. Bóng tới chân Hazard và anh nhanh chóng đệm bóng vào lưới trống, giúp Dortmund có bàn thắng khai thông bế tắc.
Bàn thắng mở tỷ số đến từ Hazard giúp đội chủ nhà Dortmund thi đấu thanh thoát hơn và họ ngay lập tức nhân đôi cách biệt chỉ 3 phút sau đó. Julian Brandt đi bóng đầy tốc độ bên hành lang trái trước khi tỉa bóng, tạo điều kiện cho Sancho ghi bàn.
Bất ngờ ở phút 72, Paderborn có bàn thắng rút ngắn tỷ số xuống còn 1-2 nhờ hưởng quả phạt đền trên chấm 11m. Người đưa bóng vào lưới của thủ thành Burki là Uwe Huenemeier.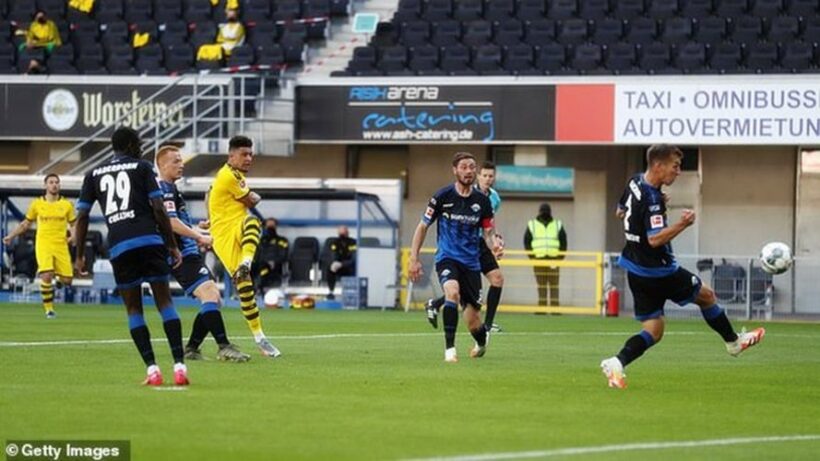 Niềm vui ngắn chẳng tày gang, chỉ 2 phút sau, Dortmund lại vượt lên dẫn trước 2 bàn sau khi Sancho dứt điểm hoàn hảo vào góc xa sau đường chuyền của Hazard. Dường như các cầu thủ của Paderborn đã có dấu hiệu buông xuôi, nên chỉ trong vòng 5 phút cuối của trận đấu, Dortmund liên tục có thêm 3 bàn thắng nữa. Các cầu thủ lập công là Achraf Hakimi, Marcel Schmelzer và Sancho ở lần lượt phút 85, 89 và 90+1. Cá nhân tiền đạo Sancho đã hoàn tất cú hat-trick ở trận này.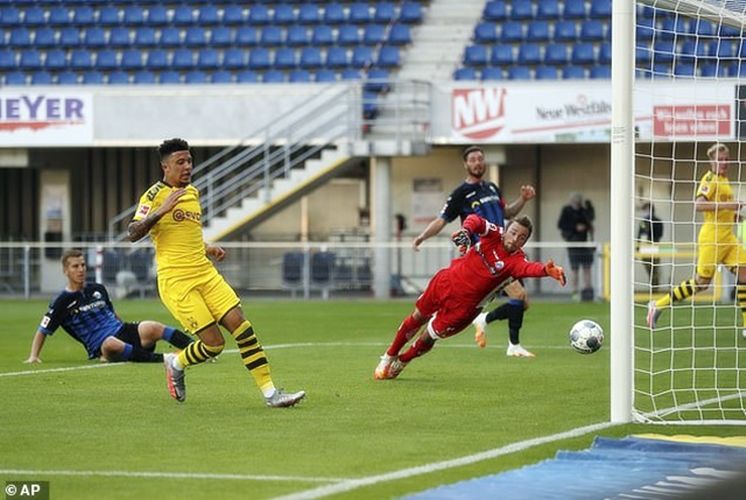 Kết thúc trận đấu với chiến thắng giòn giã 6-1, Dortmund có 60 điểm và vẫn bảo toàn vị trí thứ 2 trên BXH Bundesliga 2019/20. Lúc này, khoảng cách giữa họ với ĐKVĐ Bayern Munich vẫn là 7 điểm. Trong khi đó, Paderborn tiếp tục đứng bét bảng khi mới có 19 điểm.
Paderborn: Zingerle, Strohdiek, Schonlau, Hünemeier, Collins, Drager, Vasiliadis, Holtmann, Antwi-Adjej, Srbeny, Mamba
Dortmund: Bürki, Hummels, Akanji, Piszczek, Delaney, Can, Guerreiro, Hakimi, Hazard, Brandt, Sancho
Nguồn: Dân trí
Việt Nam

Join the conversation and have your say on Thailand news published on The Thaiger.
Thaiger Talk is our new Thaiger Community where you can join the discussion on everything happening in Thailand right now.
Please note that articles are not posted to the forum instantly and can take up to 20 min before being visible. Click for more information and the Thaiger Talk Guidelines.