The Boracay renovation re-opens on October 26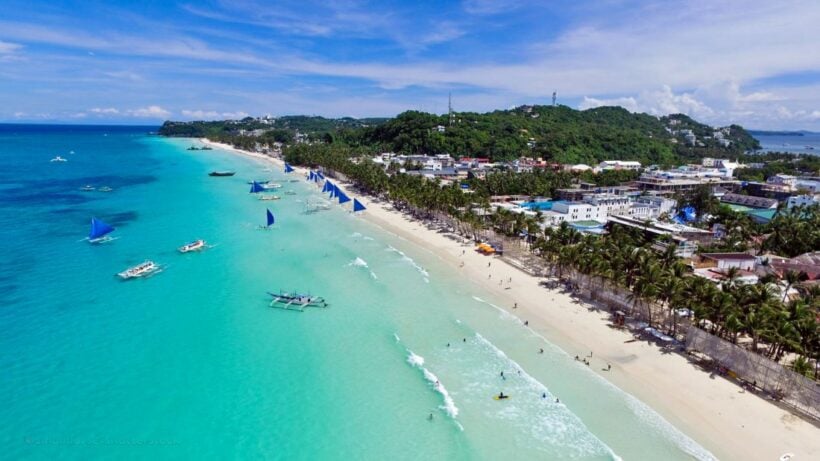 Fewer hotels, no smoking or partying on the beaches. And construction works will still be going on. Welcome to the new Boracay.
The Philippines' tourist magnet will reopen on October 26 after phase one of the island's rehabilitation is completed. But work is on-going improving roads, constructing sewage systems and some beaches still remain in a 'critical condition'. Some hotels won't be re-opening until next year as they sort out their basic infrastructure and sewage, as per the demands of The Philippines government.
And it's not as if they're making new air fares cheap or the schedules easy from gateway cities Singapore, Hong Kong and Bangkok. Travel time can reach an unbearable 21 hours depending on which routes you take.
The Philippines president, Rodrigo Duterte, surprised the island's travel industry back in April when he described Boracay as a 'cesspool'. He ordered an unprecedented shutdown closing the island to tourists for six months to clean up the sea and end the practice of pumping raw sewage into bays where tourists thought it was safe to swim.
ttrweekly.com reports that airlines stopped all flights to two airports, Caticlan and Kalibo, both on the neighouring Panday island that served visitors to Boracay. Kalibo, which is 68 km from the Caticlan ferry port has more international flights, while Caticlan airport, just a short distance to the ferry port, is served mainly by domestic flights from Manila, Cebu or Clark. Travellers take the ferry across the narrow 2 km straits between Panday and Boracay islands.
The first flight, courtesy of Cebu Pacific, will land at Caticlan airport October 26 from Manila, 315 km to the north.
One of Boracay's beaches, appropriately named Bulabog, will still under a construction cloud as the new sewage works there are behind schedule. But most of the other beaches are back in business although with fewer hotels and hotel rooms.
Before you head off to Boracay note that the "Party at the Beach" tagline, adopted for the island's advertising campaign, is no longer valid.  Beach parties are now banned. No drinking, no littering and take your cigarettes elsewhere please! Officials say they will strictly enforce the new beach code.
But we are told White Beach is ready and waiting for the first tourist footfall to get economic recovery for the 35,000 island residents back on track.
Government officials confirmed that around 90 resorts of the 296 properties registered would be compliant with new regulations on sewage treatment by October 26. It should give the island around 5,000 rooms down from the 15,000 that were in business last April.
Logistics are still critical for getting tourists to Boracay and the flights and connections are still unfriendly.
Caticlan (MPH) is the most convenient airport for the land and ferry transfer to Boracay but it requires a change of plane in Manila, Clark or Cebu.  The alternative is Kalibo, 65 km from the ferry port serving Boracay.
Out of Singapore, Cebu Pacific's best fare is US$289 on Skyscanner compared with US$345 if you book direct on the airline's website.
Out of Bangkok, AirAsia has the best deal to Boracay at US$279 roundtrip, but the trip is a long-haul trek of 13 hours and 50 minutes departing Bangkok at 2115 and arriving at 1200 on the following day at Caticlan. There's a change of plane in Manila.
Read the rest of the story HERE.


Looking to jettison some items before jetsetting away or chartering a yacht? Look no further than Thaiger Classifieds where you can find and post items, work, property and more for free.
Top 10 countries in Asia – DataLeads report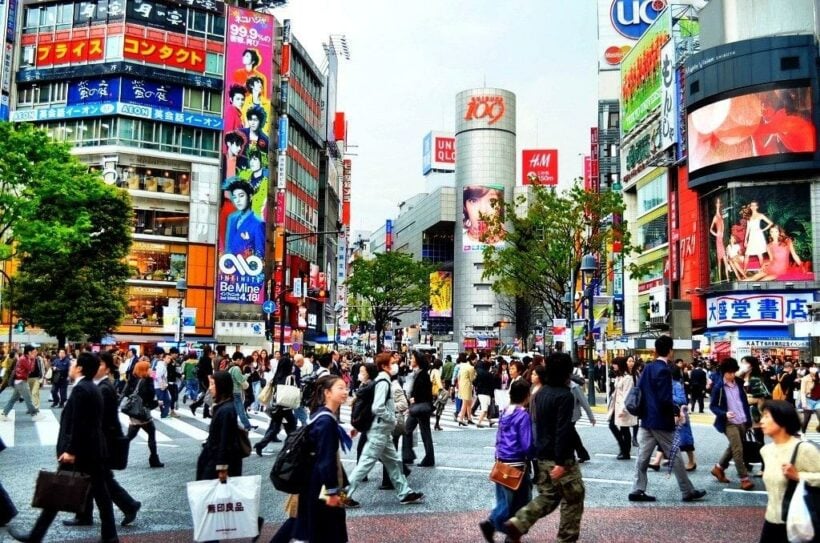 PHOTO: Travelience
"Japan is ranked the best country in Asia and fifth globally. Thailand ranks 27th globally"
DataLeads reports that a survey conducted in 80 countries shows that Japan and Australia are the only Asia-Pacific countries that features in the top 10 best countries of the world.
The ranking of countries is measured through factors like entrepreneurship, openness to business, adventure, citizenship and overall quality of life.
The survey evaluated 80 countries across 24 rankings drawn from a survey of more than 21,000 global citizens measuring 75 dimensions that have the potential to drive trade, travel and investment.
Japan is ranked the best country in Asia and fifth globally. Australia also features in the top ten list of best countries of the world. It is ranked seventh globally and second in Asia. It has scored well on indicators like entrepreneurship, being open for business and cultural influence.


Singapore, the bustling city-island, is ranked 16 globally and third in Asia. The country has high GDP along with a low unemployment rate. However the increasing population has given rise to concerns of income equality and rising cost of living.With world's second largest economy after the US, China is ranked 20 globally and is the fourth best country to live in Asia. Although the country has a booming economy there are concerns like the substantial level of rising pollution in the country that affects the quality of life.
South Korea is ranked 22 globally and is the fifth best country in Asia. The country has witnessed a steady growth and has reduced poverty significantly. It is the world's seventh-largest exporter and 11th-largest economy overall.India is ranked 25 globally and is the sixth best country in Asia.
It is followed by Thailand that is ranked 27 globally and seventh in Asia.Malaysia is ranked 34 globally and is eighth best country in Asia. The country has "gone a long way toward reducing poverty, moving the share of households living below the poverty line from more than 50 per cent in the 1960s to less than 1 percent in 2015".
Malaysia is followed by Indonesia (41), Vietnam (44) and Philippines (49).Sri Lanka is ranked 51 globally and is the 12th best country in the region. Health standards and literacy are high in the country although poverty remains a concern. It is followed by Myanmar (63) and Pakistan (74).
SOURCES: DataLEADS, Asia News Network
Malaysia mulls curfew for Under 18 year olds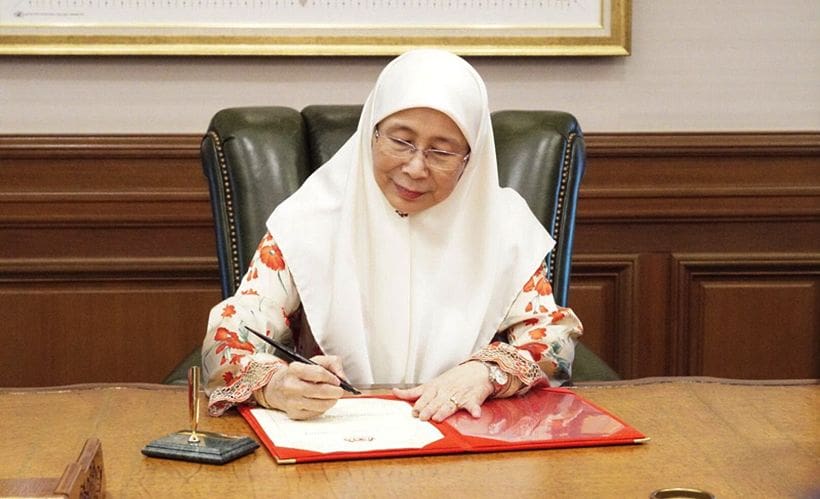 PHOTO: Malaysian Deputy PM Dr Wan Azizah Wan Ismail – Proplegacy
The Malaysian Government, in another backwards step as it caves in to conservative religious factions, is considering a new curfew on Under 18 year olds.
Authorities are mulling the possibility of setting a curfew for young Malaysians to be out of the house without adult supervision. They claim it is "to shield them from negative activities and influences", according to the article from Bernama News.
This was among matters raised and agreed upon at the Cabinet Committee on Eradicating Drugs meeting chaired by Malaysian Deputy PM Dr Wan Azizah Wan Ismail.
She says authorities are seriously considering a curfew for children under 18 as records show that glue sniffing is serious among the young.
Malaysia would not be the first country to introduce a curfew on teenagers and children, with Iceland having something similar. Under Iceland's Child Protection Act, children under 12 may not be outdoors after 8pm unless accompanied by an adult.
"It may not be easy to implement but we feel this is necessary and can definitely help prevent young people from being involved in negative activities," the Minister said.
Meanwhile, the Cabinet Committee on Eradicating Drugs also discussed drawing up a law to prevent, treat and monitor abusers of psychotropic substances, including inhalants such as glue.
"This is still at the proposal stage. We have yet to figure out the punitive actions as well as educational elements that we want to have as part of the law.
"But what is for sure is that we need to ensure that our future generation is not addicted to psychotropic products and glue sniffing," she said, adding that while the habit might not look as dangerous as injecting oneself with drugs, the effect of glue sniffing is equally, if not more, dangerous.
Dr Wan Azizah said to encourage drug addicts to seek treatment, the committee proposed those who "check-in" into rehabilitation centres voluntarily be left out from the offenders' registry.
Read more about this proposal in Malaysia HERE.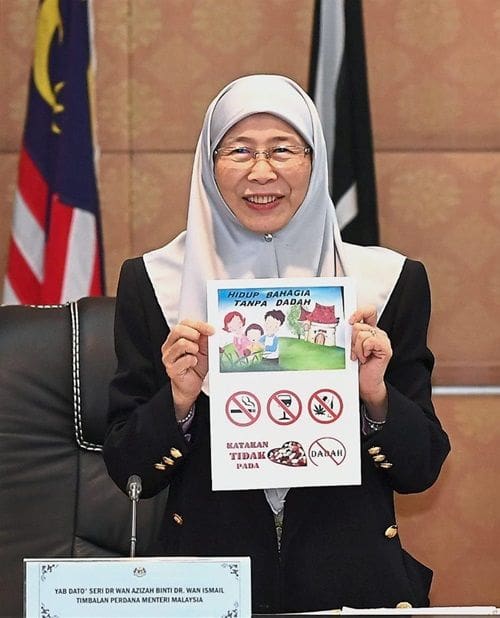 Australian police arrest flight crew over drug smuggling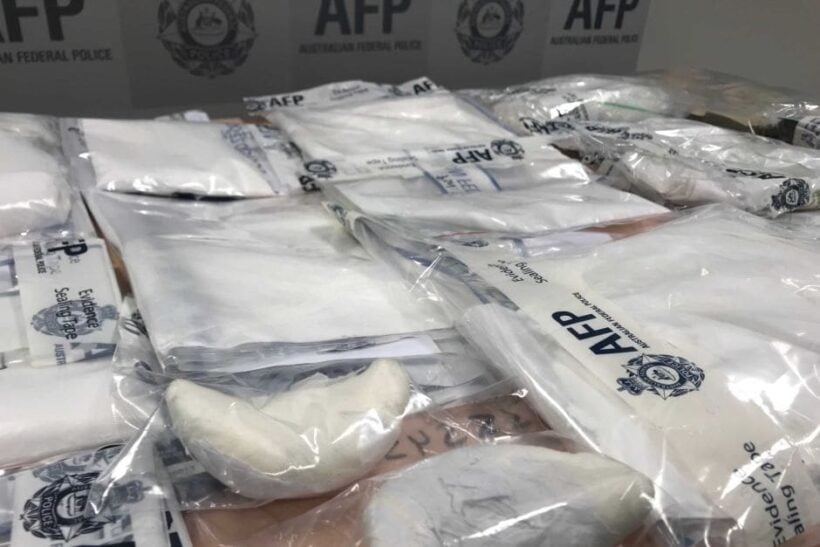 PHOTO: Part of the drug haul seized by the AFP – Australia's ABC News
Malaysia's Malindo Air have been caught up un an international drug smuggling case as some of their air crew are now accused of helping to smuggle heroin and methamphetamine worth millions of dollars from Asia to Australian cities.
Australian Federal Police (AFP) have now arrested two flight team members along with six other people. The arrests are the result of a six month investigation codenamed Operation Sunrise.
According to the AFP, flight attendants from Malaysia's Malindo Air, a subsidiary of Indonesia's Lion Air, have been smuggling in drugs on their persons on behalf of a Melbourne-based Vietnaese crime syndicate.
One of the investigation's "key players" say they had made at least 20 such trips.
In a statement, the airline says… "Malindo Air stands ready to co-operate with all the relevant authorities be it in Australia or in Malaysia in this regard, The cabin crew member has also been suspended with immediate effect pending termination."
The AFP investigation has targeted a highly organised Vietnamese crime syndicate based in Melbourne and operating out of Australia's second biggest city for up to five years. They say the syndicate is responsible for the importation of high-grade heroin and methamphetamine from Malaysia.
"8 kilograms of heroin was seized in the operation and has a street value of AUD$14.5 million. This equates to 42,000 street deals, in real terms," say the AFP.
"A further 6 kilograms of methamphetamine, with a street value of AUD$6.5 million was also seized during seven raids on properties in Melbourne and its suburbs, along with half a kilogram of cocaine, a Porsche sports car and a "significant quantity" of cash."
Investigators say that the quantity of illegal drugs seized in the operation is significant but "not the total amount of drugs".
Malindo Air started operations in 2013 and operates out of the Kuala Lumpur serving several Australian destinations. It currently operates 800 flights weekly to over 40 regional and international destinations.
SOURCE: CNN | Australian Federal Police