Phuket Property Watch: Just how real is real?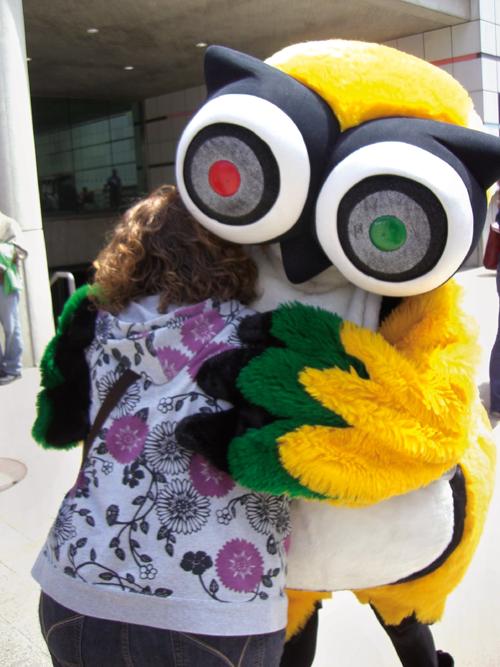 Phuket Property Watch: It's Wednesday and far too early in the day for an epiphany. I've just been online trying to book a trip to Nirvana and even my trusty sidekick Jimmy Zen can't help. No leap of faith here, no walking on water, just an aisle seat on the big bus.
In the whole wired world of travel, more and more hoteliers are becoming conflicted over online reviews. Jerry McGuire summed it up best with the line, "We live in a cynical world, a cynical, cynical world, and we work in a business of tough competitors."
Without a doubt it's a jungle out there. But I, like so many people when contemplating my weekend trip to Nirvana, jump up out of bed, fire up the laptop and click into TripAdvisor. What trendy accommodation lays waiting for me in this relatively unknown cosmic destination? Would there be free Wi-Fi or would I need to call down by telepathic communication for a midnight club sandwich?
Needless to say, in many ways like the techno giants of Apple, Microsoft, and now Samsung, the ubiquitous world of online reviews has changed the way we live (and travel). In the old days your first stop would be to pull out a map, but now we want instant karma, and to snag out the long tail of personalized recommendations. Yes, Uncle Sam may be listening in but who the hell cares; let him find out his own place in the sun.
And yet, just as I often reluctantly search out a Starbuck's on journeys abroad, I am drawn into the lair of TripAdvisor, often before I've even booked an airline ticket. Next stop oblivion? Yes, count me in; is there a designer hotel available for all of eternity?
TripAdvisor has many detractors, though, who point out their suspicions about fake reviews and hotel driven comments. Just a few months ago a high profile case hit the media in which ACCOR's Australian Communication Director Peter Hook was suspended for allegedly writing over 100 pro-company reviews under an alias.
A recently published study by Cornell University's Hospitality School on how social media impacts hotel performance (click here for report) showed a parallel between rises in favorable online reviews and market share. There it is in black and white; this stuff really does matter.
For detractors of Trip Advisor, there are emerging options such as Triptease.com and Gogobot.com which look to offer different, non-legacy, experiences. Another interesting site, KwikChex, is seizing an opportunity to lead the space in online reputation and internet defamation. Here, proof of quality is meant to assure customers that what they read online is credible and real.
Sure there are other players in the space, personally I book at Agoda for hotels and have never bothered to fill out the online review despite the promise of 500 rewards points. What's keeping me on the sideline? It's hard to say, but perhaps the brand universe for the moment remains the giant Mr Big. Sure this can all change, as MySpace can tell you.
For travellers, the Internet is a golden age for information and we have never had it so good, be it finding out the best seats to book on an airline, ranting about burnt waffles in Barcelona or trying to book a trip to Nirvana.
We indeed live in an imperfect world but certainly shifting through what's true, false or just plain gray is no easy task.
If anyone has a better suggestion, let me know; but for now, online reviews, well, they keep me coming back for more.
Now how about a great little Mexican restaurant south of Nirvana?
Bill Barnett is the Managing Director of C9 Hotelworks and can be contacted through C9hotelworks.com.
Keep checking our online Phuket Property pages, join our Facebook fan page or follow us on Twitter @PhuketGazette for the latest local, national and international property news updates.
— Bill Barnett
Keep in contact with The Thaiger by following our
Facebook page
.


Find more property for sale and rent across Thailand at Thaiger Property, powered by FazWaz. You can even list your property for free.

10 ways to optimise the value of your property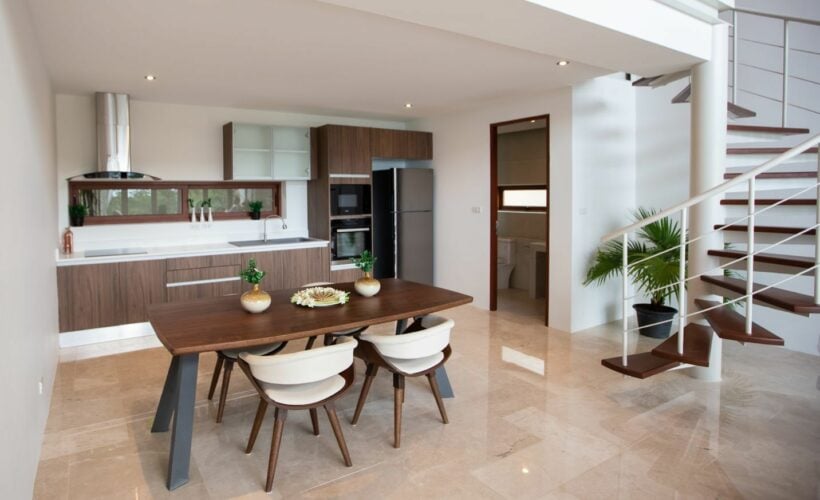 So, you're thinking about selling your property… but, before you put your house or condominium on the market, it's always a right move to hear what experts in the local market have to say. In this article, we've gathered advice from property consultants at Thailand's top real estate company, Fazwaz Property Group on how to increase the value of your property.
Do basic repairs
Basic home repairs are something you shouldn't skip. Bangkok-based property consultant, Anjana Arora advises sellers to keep their property well-maintained and in peak condition.
"If there's any problem, it should be fixed right away before it gets worse. Don't forget that a tiny water leak can quickly turn into a nasty and expensive problem."
Increase inside appeal
It's more than functions that can increase your home's value. "A good-looking interior and fitting furniture can make your unit stand out from other similar units and improve your competitive edge", said Praveen PalSingh, Bangkok property consultant.
"Install some furniture, decor, paintings, and decorative items so that the photos look nice and appealing. Also, make sure that the place is clean and ready for viewing."
Make it ready to move in
Praveen said most clients who look to buy for their own use prefer the ready-to-move-in-right-away type of property. "Buyers usually prefer a unit where they don't have too much touch-up to the unit."
Stick to neutral furnishings
"Some people renovate to a very personal taste. The best renovations keep the property furnishings/decoration as neutral as possible, while also modernising the property", said John Lees-Whitehead, Fazwaz's Pattaya sales director. This may include sticking to neutral colors such as white, grey and beige and staying away from pink, bright yellow, and green.
Renovation isn't a one-size-fits-all
"It depends on the unit," said Luke Murray, a veteran consultant, in Bangkok. He said renovation isn't the only solution to maximise home value, especially as renovation is a cost and risk, in itself, as badly renovated property isn't easy to sell.
"Sometimes it is better to leave it as an older unit and let the new owner renovate, themselves. Other times it is better to do some basic renovations to make the unit livable and then let the new owner decorate, themselves. It's hard to say without seeing the unit specifically."
Tend to the garden
People tend to focus on the interior and forget the importance of curb appeal. So, after clearing all the clutter, applying a fresh coat of paint, and repairing unserviceable items, don't let the overgrown plants and patchy grass ruin the first impression. The next thing is to "mow the lawn and prune the trees", advised Chiang Mai property consultant, Chayanin Chumphukham.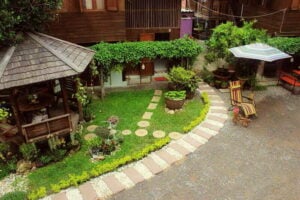 Highlight good location and management
"Location and management are factors that you can't control, but greatly determine the value of the property", said senior property consultant Bao Nguyen, who is based in Phuket. So, if your property ticks those boxes, it has a big advantage.
Hire a professional photographer
Talk to veteran real estate agents in Thailand, and the chances are they will advise you to hire a professional photographer to take pictures of your property. There are many badly taken photos on property listing sites in Thailand, but you shouldn't follow the crowd. You can get an 8 photo package for a small condominium unit at as cheap as 1,500 baht. The price for shooting larger villas starts at around 3,000 baht.
Show rental figures
"Good rental figures and occupancy rates are attractive to buyers as well as good management because many buyers also want to rent out the property when they are away", said property consultant George Willoughby, based in the paradise island of Koh Samui.
"Properties with good occupancy show potential to make money, which is why many people invest. It also helps reassure that it could be easier to resell again, in the future."
Install high-quality curtains
"High-quality curtains are what tenants look for", said Jen Mayo Mui, property consultant in Bangkok, who is experienced with Chinese buyers.
"If the condominium unit has no or low-quality curtains that can't block sunlight, that's a big turnoff for some clients, especially if the unit faces west and has a longer exposure to sunlight", he said. So, if you are looking to increase the value of your property in the rental market, invest in high-quality fabric.
Follow these tips from veteran agents at Fazwaz.com to optimise the value of your property when you list your property for sale.
Keep in contact with The Thaiger by following our
Facebook page
.
10 proven tips to sell your property quickly in Thailand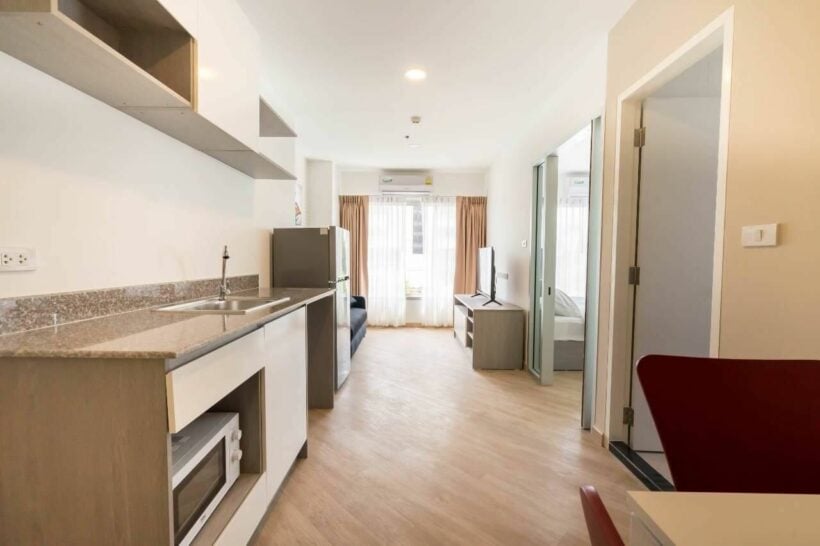 Selling property can be a headache, especially when you sell in an unfamiliar market like Thailand. However, it doesn't have to be like that. There are several fool-proof ways we have gathered from experienced agents at Fazwaz Property Group in Thailand to help you increase your viewings and sell your property faster.
1. Have the right attitude
Thailand is a buyer's market, not a seller's market. There's more supply than demand and buyers have plenty of choices when it comes to buying property. Consequently, properties that are overpriced are very hard to sell, said Bangkok-based property consultant Praveen PalSingh.
2. Be a detective and offer the right price
This is the most important point. Search around the property and see what prices per square meter other villas or condos in the building, or in that area, are selling for, said Bangkok property consultant, Anjana Arora.
You can look at online listings or use tools like interactive maps featured at Fazwaz.com to find the average price per sq m in your building or in your area.
"Make a property comparison on Fazwaz by circling other properties in the area to see what they are priced for and if your property is priced according to the market and location," added Hua Hin sales director Stephen Van der Merwe. For example, this is an interactive map showing condominiums in Asoke area, Bangkok where Fazwaz's head office is located.
3. List your property online
Sakunee Meethong from Hua Hin said it is a good idea to list your property on online property websites. These websites have a wider reach and provide more exposure than hanging a 'For Sale' sign in front of your house.
4. Use high-quality photos
Attractive photos attract clients. Ask yourself if you have updated and high-quality photos for your property, said Hua Hin sales director Stephen Van der Merwe. "If the property looks good online, it will attract more attention."
5. Make your offer stand out
The best way to sell a property fast is to set the price below the market price or "make the unit stand out from other similar units for sale," said Praveen PalSingh. This includes nicer views and better furniture and appliances, he said.
6. Highlight location
Don't forget to highlight the location and nearby amenities, advised Chayanin Chumphukham, who specializes in the Chiang Mai market. Nearby schools, universities, parks, restaurants, hospitals, shopping malls, 7-elevens, highways, as well as famous attractions are something you should add to the description.
7. Be flexible with viewing hours
Chayanin recommends sellers to offer flexible viewing hours, which can increase viewings and the chance of selling your property. It's a good idea to say yes to every showing request.
8. Work with experienced agents
You can sell your house faster if you work with more experienced agents. Luke Murray, a property consultant, encourages sellers to work with a real estate agent or company that knows how to market and target the right buyers. "Advice for homeowners would be to find an active agent that you trust and can work closely with. Choosing agents that work with larger companies often gives the unit more exposure," he added.
"Speak to your Fazwaz agent about exclusive listings – we offer excellent exposure to all of our exclusive listings. This strategy has proven to be effective at increasing viewings," added Hua Hin sales director Stephen Van der Merwe.
9. Reduce the price
Ultimately, the key factor to selling fast is the price. In markets that are very price sensitive, only projects that are popular and are in good locations still hold their prices. The rest needs to be competitively priced, said Pattaya Sales Director John Lees-Whitehead.
"We recommend that the owner reduces the asking price, this will automatically rank higher on our website and all of our marketing channels."
10. Be patient and honest
The Thai property market can be different from the market in your country and there is no magic trick, said Bangkok-based consultant Maxime Lienard. It is not unusual for property in Thailand to remain unsold for a year, depending on the market conditions. We don't have any control over the market, but you can control your property; he recommended sellers to be honest with their information, post flattering photos, fix any issues before potential clients point them out, and make the property ready to buy as soon as possible.
These are 10 tips real estate experts around Thailand want to tell you, so you can attract more potential buyers and sell your property in a short space of time when you list your property for sale.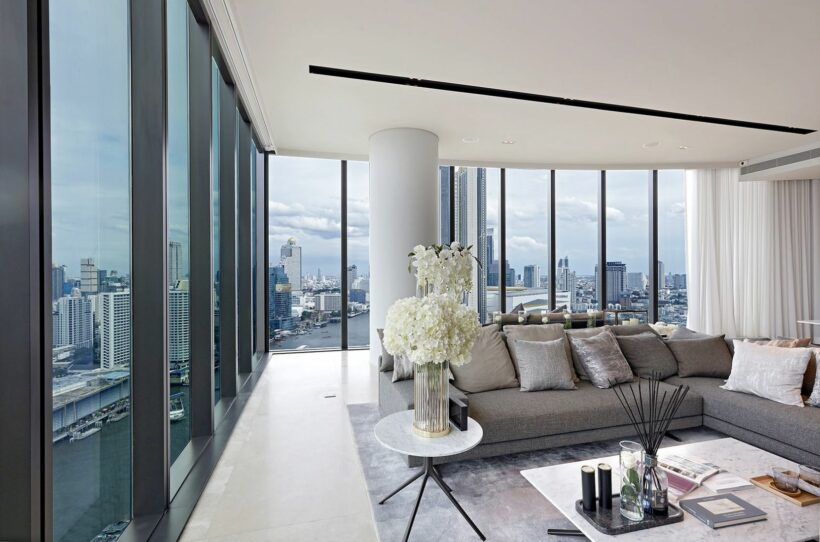 Keep in contact with The Thaiger by following our
Facebook page
.
Forecasts for Bangkok property 2020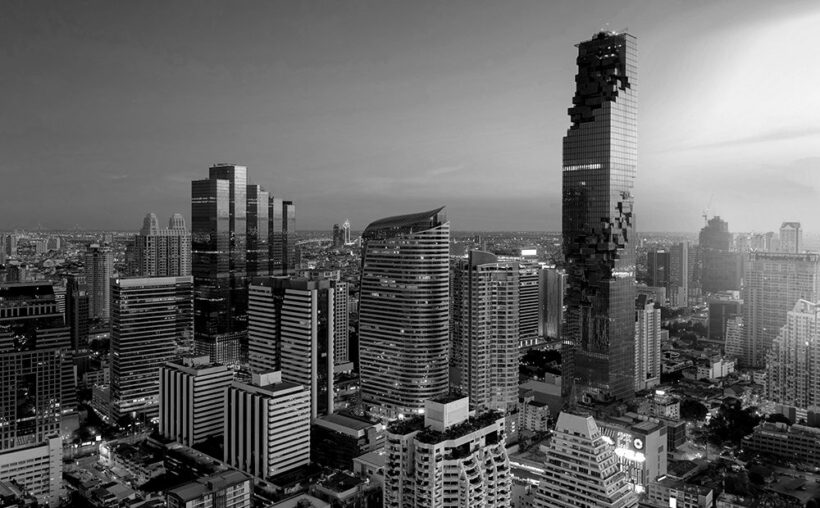 A supply influx of new office space is on the way while the overall retail industry faces low consumer confidence. But, in 2019, the number of Chinese tourists to Thailand has started recovering, says CBRE, an international property consultant.
Bangkok Office Market
The office market in Bangkok continues to perform strongly for this, but CBRE identifies challenges that are heading our way in the near future from the large amount of new supply. As of Q3 2019, over 125,000 square metres of new office space has been completed so far with another 70,000 square metres expected to come on line by the end of the year. But CBRE maintain that the increase in supply is still in line with a steady new take-up of 200,000 square metres per year.
But, they warn, a million square metres of office space is now under construction and scheduled to be completed over the next three years with majority of the new developments located along the mass transit lines. Co-working spaces have played a major role in becoming key source of office demand in the recent years.
Rents have continued to increase this year at the rate of 3-5% year on year since majority of the office buildings with high rental rates have been occupied. CBRE expects rents to continue to increase in the near future but at a slower pace.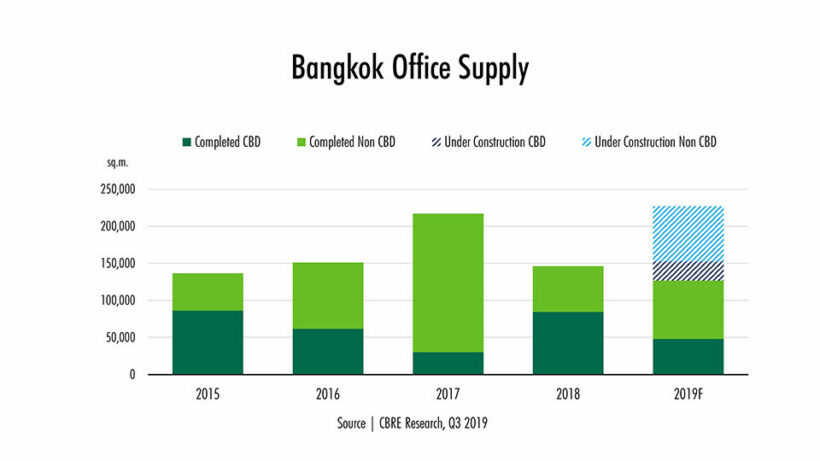 Bangkok Retail Market
Across the board, the Thai retail industry has remained stagnant this year as Thailand faces a period of low sentiment and a decrease in spending power. CBRE says this is due to the increase in household debt. The Consumer Confidence Index hit its lowest point in 39 months, dropping by 10% year on year. In addition, the household debt was reported to have broken a new record since 2017 at nearly 79% of total GDP.
In the second half of 2019, the government has launched new policies and campaigns to stimulate domestic spending including welfare cards, interest rate cut, and the "Chim-Shop-Chai" (Eat-Shop-Spend) scheme where the government gives away e-money and tax breaks for domestic travellers.
Bangkok's total retail supply, as of Q3 2019, was 7.8 million square metres, increasing by 4.39% year on year. Notable projects completed in this year include The Market Bangkok, Donki Mall, Samyan Mitrtown and Bangkok's first outlet mall, Central Village.
CBRE says that not only have offline retailers moved towards omni-channel retailing, many new online retailers have also been expanding into offline outlets in physical retail space as showrooms and 'click & collect' points.
"In order to survive in a market with a large number of future retail supply in the pipeline, retail developers will need to embrace the fast-moving technology and create new unique selling points for their retail centres."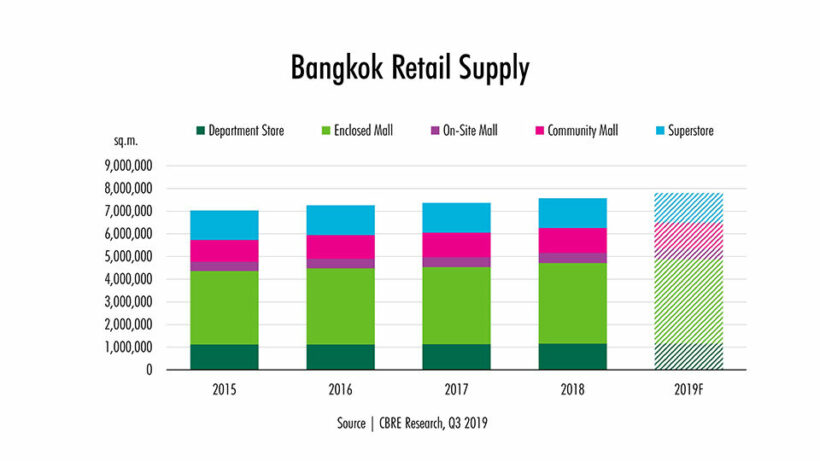 Bangkok Hotel Market
Thai tourism has shown that it is as strong and as resilient as ever. International tourist arrivals for the first nine months of 2019 have increased by 4.3% year on year, reaching 32.5 million. In Q3, the number of Chinese tourists, Thailand's biggest market feeder, has started to recover with a 17.3% year on year increase, rebounding from its drop last year.
Indian tourists have also shown promising increase, growing by 26.7% year on year. CBRE attributes much of the Indian success to the Visa-on-Arrival campaign and the addition of direct flights by low-cost carriers.
The average occupancy rate of downtown Bangkok hotels for the first nine months of the year, according to STR, was 77.8%, down by 2% when compared to last year.
But CBRE forecast that the Thai baht's appreciation will continue to be a key challenge to the tourism industry.
To search for the largest selection of properties around Thailand go to FazWaz.com
Keep in contact with The Thaiger by following our
Facebook page
.