Mong Thongdee approaches the citizenship finish line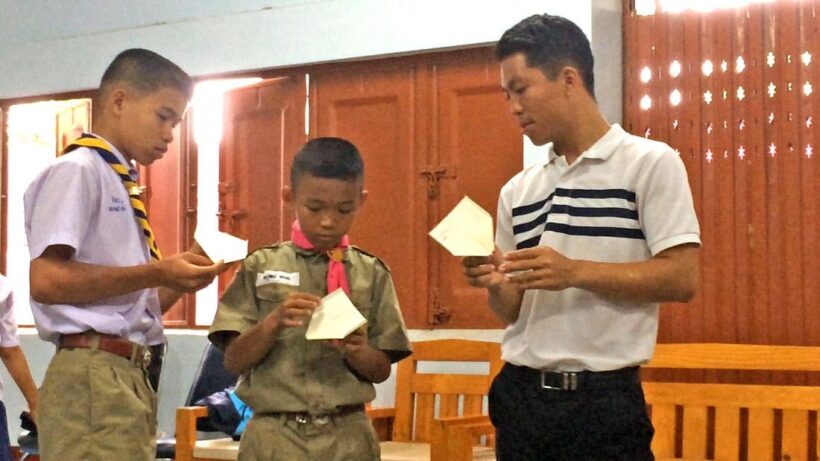 Good news for Thailand's favourite paper plane flyer.
The stateless paper-folding airplane competition champion, Mong Thongdee, has applied for Thai nationality. The process is expected to take three weeks.  It's only taken a decade since he first promised citizenship as a result of him representing the country in international paper-plane contests in Japan.
The 21 year old stateless man, Mong Thongdee, who rose to fame as the local and international paper-folded airplane competition champion, this week applied for Thai nationality at the government complex in Chiang Mai Province.
The Deputy District Chief of Muang Chiang Mai District accepted the petition and personally processed Mr. Mong's document.
According to the government's procedures in requests for nationality, the responsible unit will perform a criminal record check on the applicant, interview two witnesses, and review other relevant documents, before going through the legal proceedings. Consideration takes roughly 90 days to complete, with another 30 extra days for additional scrutiny, if needs be.
However, in the case of Mr. Mong, it is speculated that the Chiang Mai Governor may shorten the procedure to a week. After the examination process is done, the governor will request the Department of Provincial Administration to assign a 13-digit ID for Mr. Mong. The paper plane champion can then file a petition with the Office of the Registrar Suthep Sub-District Municipal Office before heading back to Chiang Mai's capital district office for the issuance of a citizen ID card.
Mr. Mong expects to receive his first ID Card within five months, while saying he hopes to purchase a piece of land, so he can build a house on Thai soil. He is planning to study for a bachelor's degree in civil engineering in order to stay in the construction field as his father before him.




Have something to say? Scroll down to leave a comment, or visit our Thaiger Thailand Q&A Forum to discuss people, events, to-do and more with the local community.

Read more headlines, reports & breaking news in Chiang Mai. Or catch up on your Thailand news.
Mae Hong Son continues to be plagued with fires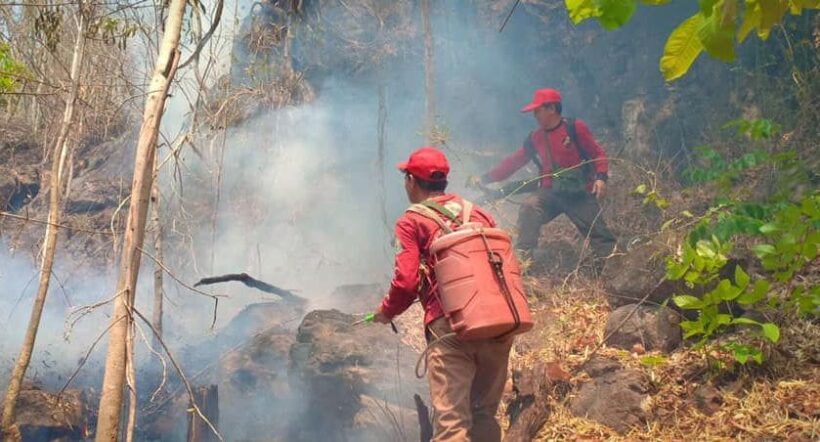 Mae Hong Son province continues to be plagued by forest fires despite the ban and the raging haze and smoke problems.
In recent months, Mae Hong Son has been struggling with haze most of the time with flights to its airport limited at the height of the crisis. Exposure to the serious air pollution has become a threat to the health of locals. Authorities continue to blame outdoor fires as the key cause of smog.
However, illegal outdoor fires continue to be detected.
Satellite images confirmed that there were at least 23 hotspots in Mae Hong Son yesterday. Of them, 13 were in Sop Moei district.
Kampanart Prachongpim, who heads Mae Hong Son's forest-fire control division, says that teams from several provinces had come to Mae Hong Son to help extinguish forest fires that were often caused by people. At least, two bushfires extinguished yesterday were caused by people going into the forest to collect forest produce. According to him, by the time these forest fires were put out, about nine rai of forest reserves had been destroyed.
Mae Hong Son is 100 kilometres north west of Chiang Mai, near the Myanmar border.

SOURCE: The Nation
Police investigating death of 33 year old Australian in Chiang Mai hotel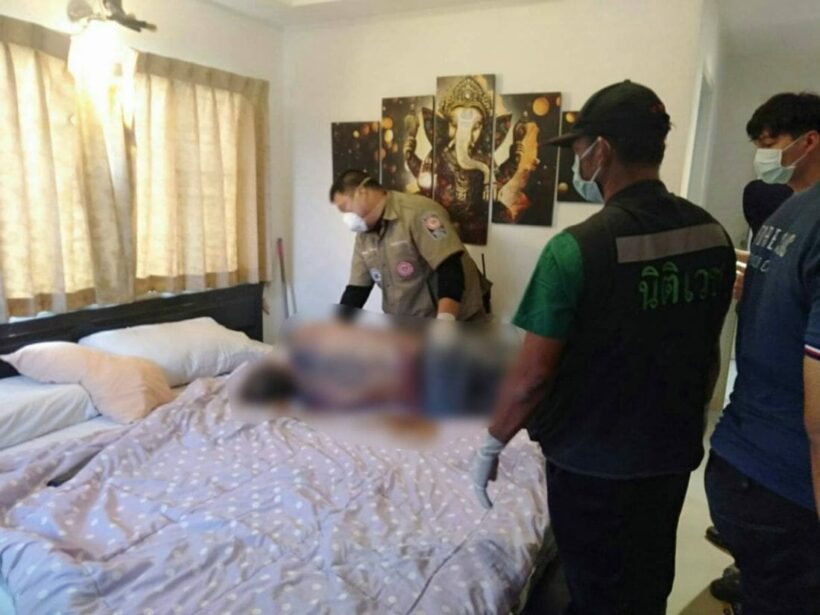 PHOTO: Chiang Mai News
Police are still investigating the death of a 33 year old Australian man in Chiang Mai during the week. The man's body was sent for autopsy whilst police speculate a drug overdose may have been the cause.
The body of the man, identified as Daniel Thomas Janse was found at 4pm on April 17 at a hotel in the Chang Phueak area, according to the Chiang Mai News.
Police say there was no sign of a struggle in the room and suspect the man may have died of a drug overdose. The man's body was sent to Maharaj Nakorn Chiang Mai Hospital for autopsy.
Thai language social media in Chiang Mai have responded to the news of a dead foreigner being found in a hotel room by mostly asking the name of the hotel to avoid the deceased's ghost.
SOURCE: Chiang Mai News
Central and upper Thailand residents warned to stay indoors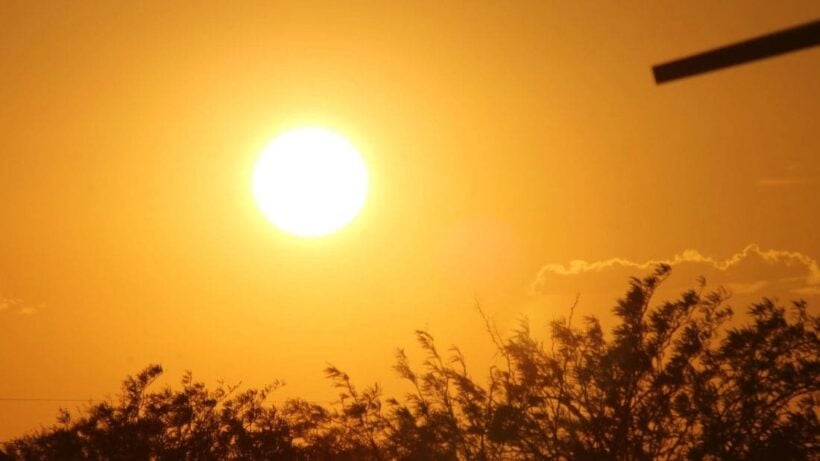 Thailand's Meteorological Department is warning people to avoid out-door activities due to the current high temperatures which are forecast to exceed 43C today in several northern provinces.
They are also advised to stay clear of big trees, poorly-erected structures or large billboards because of freak summer storms and strong winds caused by a low pressure cell over the northern part of the country.
In Bangkok, the TMD predicts that temperatures today will vary from 37-40C, with wind speeds of between 10-20Kph.
Thailand's northern region will experience hot to very hot weather today, with temperatures varying between 39-43C, plus freak summer storms and strong winds expected in about 10% of the region.
Northeastern provinces will also experience high temperatures ranging between 39 and 41C with freak storms covering 20 percent of the region.
Temperatures in the central region are predicted to vary between 39 and 42 C with wind speeds of 10-20Kph.
The eastern coast of the South is partly cloudy today, with temperatures ranging from 25-27C at the low end, with highs of 34-36C.
The western coast is also partly cloudy today, with temperatures ranging from 24 to 37C.