Is 'cross fit' still a thing?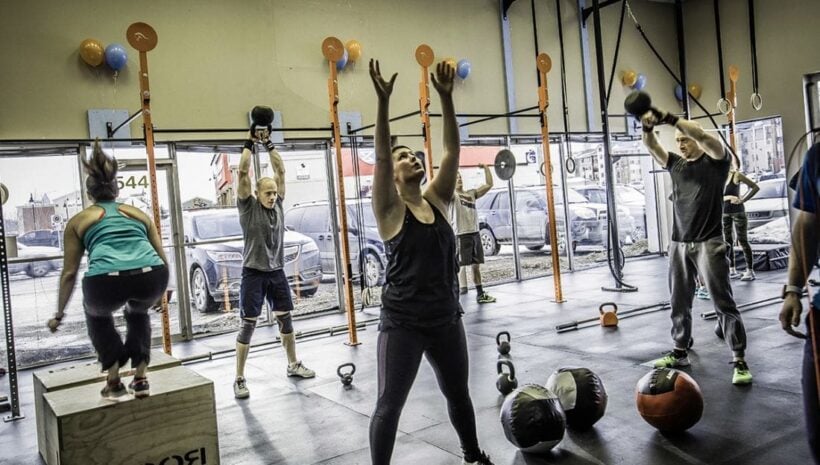 Even today in 2018 CrossFit continues to become more and more popular worldwide, I am often faced with the questions: Is CrossFit good, or is it bad? Have I done it? Would I recommend it?
In short, I think it's both good and bad. Yes, I have done it and still do. And yes, I would recommend it, but not to everyone.
So, what is CrossFit?
As recently as five to 10 years ago – and sometimes even today – I could ask anyone: "Who do you think of when you think of a 'fitness' person?"
Did you think of triathletes? Marathon runners? Iron men and iron women? If so, your view on the type of person that truly embodies what it means to be fit would fall in line with what most people believe.
It appears the popular conception of a "fit" person would point toward long-distance stamina and endurance athletes.
In that sense, do you believe that the 100 metre sprinter like Usain Bolt is not fit? What about Hafthor Julius Bjornsson the current strongest man in the world most famously known for playing Gregor "The Mountain" Clegane in HBO series Game of Thrones. Or how about Herbert Nitsch a person who can swim down to a depth of more than 100 meters and back up again on one breath, no fins, no goggles nothing.
These people are probably terrible at running Marathons but they're fit, right?
Of course, they are, but a popular opinion that they are just as fit as the athletes listed earlier has never been formed.
Over time, 10 components of fitness were developed: cardiovascular and respiratory endurance, stamina, strength, flexibility, power, speed, coordination, agility, balance, and accuracy.
CrossFit will include most of these components in one class, and over multiple classes you would have trained in them all. The CrossFit Games attempt to include them as equally as possible, and the winner is considered the fittest person in the world. 

A common expression used to describe a crossfitter is a "Jack of all trades, master of none". Unless you are an athlete whose sport requires you to be a master of some skills at the sacrifice of others, then "jack of all trades" is a title you should be aiming for, as it is one that speaks of good, overall fitness.
If you are a newcomer to exercising, be careful. I believe people should have a solid foundation of training under their belts before trying CrossFit. Although CrossFit gyms can tweak classes to suit all fitness levels, the classes involve executing movements in a high-intensity fashion.
If you have never trained before, taking part in a class like this can be asking for trouble. Make sure you go to a proper affiliated CrossFit gym like Unit 27
There are pros and cons to everything. One of the cons, and a big put-off for me, is the CrossFit community comes off as a sort of cult, with those involved constantly talking about it. On the other hand, the classes are great for fat loss.
Basically, CrossFit is like Marmite – you either love it, or you hate it. But you won't know until you try it. If you want to know more about Crossfit and whether or not its suitable for you then you can read more about it here: CrossFit in Phuket
AUTHOR: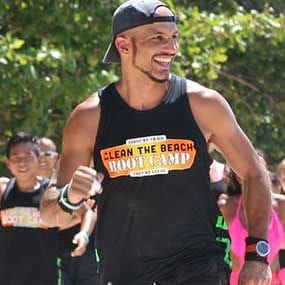 Krix Luther has been a Personal Trainer in Phuket for more than a decade, specialising in correctional training, strength and conditioning TRX. He is based in Rawai at Nai Harn Gym, where he holds fitness classes three times a week. For more information about Krix and his services,


Are you considering a medical procedure abroad? With Thaiger Medical you can research hospitals and doctors, choose a destination in Thailand or abroad, and book an appointment today.

Read more headlines, reports & breaking news in Phuket. Or catch up on your Thailand news.

Four arrested with guns and drugs in Chalong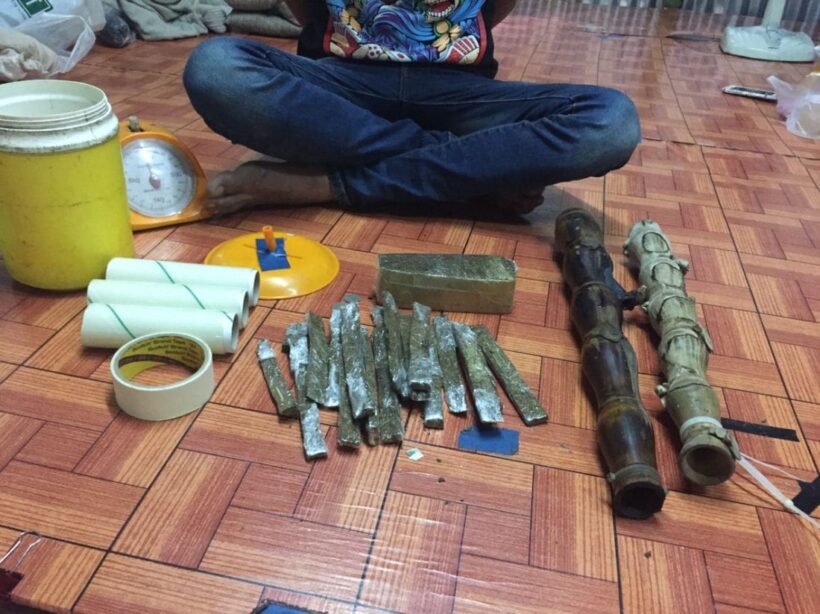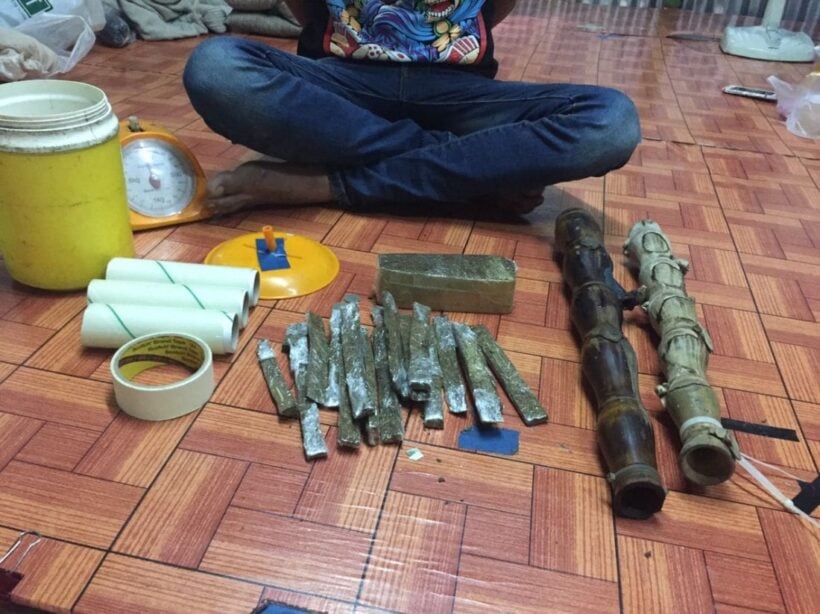 Officers have arrested four suspects and seized two illegal guns, 26 bullets, 319 methamphetamine pills and half a kilogram of marijuana in Chalong.
Officers first arrested 28 year old Dawrueang Pomsuwan. Officers seized 3.68 grams, 319methamphetamine pills and 20 bullets.
He has been charged with illegal possession of Category 1 Drugs with intent to sell and illegal possession of ammunition.
Officers then arrested 23 year old Panuwat Petlook. Police seized a handgun, six bullets and 3.02 grams of marijuana. He has now been charged with illegal possession of firearms and ammunition, and illegal possession of Category 5 Drugs.
Next, officers arrested 27 year old Sakchai Sittisak.  They seized 9.48 grams of crystal methamphetamine, a handgun and 2 bullets. He has been charged with illegal possession of Category 1 Drugs, and illegal possession of a  firearm and ammunition.
And finally, police have arrested 25 year old Padungchai Paitong. Police seized 464.9 grams (half a kilo) of marijuana. He has been charged with illegal possession of a Category 5 Drug with intent to sell.
All were taken to the Chalong Police Station for processing.




Chinese man who allegedly murdered wife now in custody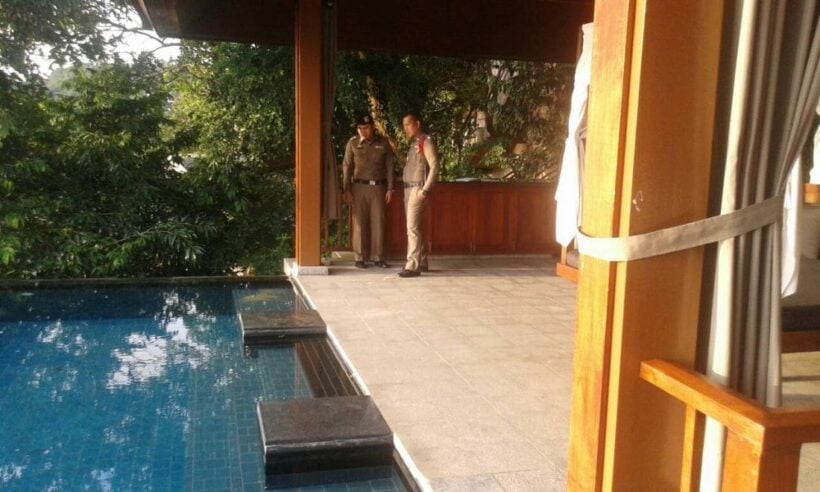 A Chinese man who allegedly murdered his wife, is now in custody at the Phuket Provincial Court. The alleged crime happened in October. The Kamala Police Chief says he will face a murder charge if police find that he killed his wife to collect on insurance payments.
The Chinese husband is from Tianjin, China and is alleged to have murdered his wife during a family vacation in Phuket after buying up more than 30 million yuan (US$4.3 million) in life insurance policies in her name.
Read more about the alleged crime HERE.
Kamala Police Chief Col Somkit Boonrat says, "The incident happened at a hotel in Kamala. After we questioned Zhang he admitted to killing his wife."
"Now he is in custody at the Phuket Provincial Court while an investigation is being conducted, which is expected to be completed before December 21."
"We have received more information from the Chinese Consulate about the life insurance. If we find that Zhang killed his wife to collect the insurance, he will face a heavier charge of intent to murder."


Chinese man murders wife in 143 million baht life-insurance scam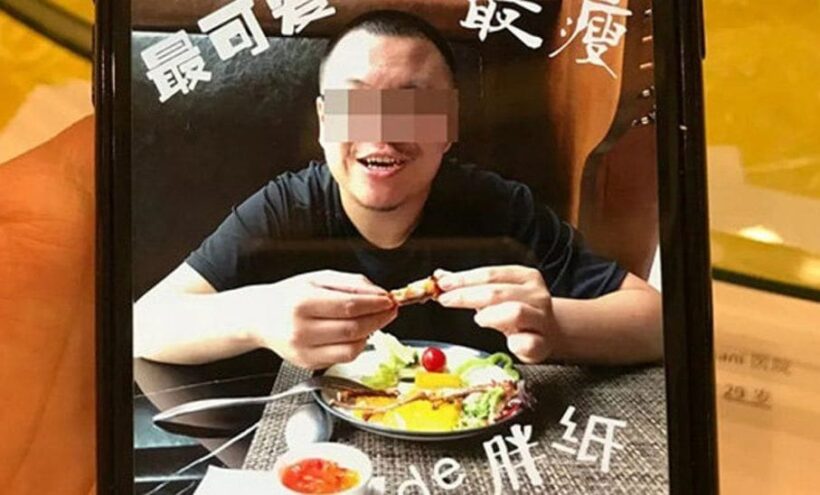 "…in the months leading up to the trip, Zhang had bought more than a dozen life insurance policies for his wife…"
A Chinese husband from Tianjin is alleged to have murdered his wife during a family vacation in Phuket after buying up more than 30 million yuan (US$4.3 million) in life insurance policies in her name.
Shanghai.ist reports that the husband, named Zhang Weifan, took his wife, given the pseudonym Xiaojie, and the couple's 20 month old daughter to Phuket at the end of October this year.
On the third day after their arrival, Xiaojie's parents received a call from Zhang's parents who informed them that Zhang had told them that Xiaojie had drowned in a private pool in the couple's suite at a luxury hotel.
According to a report from The Paper, Xiaojie's parents were initially suspicious of their daughter's alleged cause of death, remembering that she was a good swimmer.
Somehow, after reporting his wife's death, Zhang was able to fly out of Thailand back to Tianjin where he was confronted by Zhang's suspicious parents who insisted that he accompany them back to Phuket.
There, the parents had their suspicions confirmed when they were allowed to view Xiaojie's body. Finding their daughter's corpse covered in bruises, the couple then reported Zhang to the police. Under questioning, Zhang admitted to holding his wife's head under water until she drowned.
Further investigation by Xiaojie's parents uncovered that in the months leading up to the trip, Zhang had bought more than a dozen life insurance policies on his wife which added up to a total payout of more than 30 million yuan with Zhang as the sole beneficiary.
Xiaojie's parents have since discovered that while Zhang had pretended to go to work each morning, he was actually unemployed. A total of 158 gigabytes of porn was also found on his computers.
Xiaojie's parents are now seeking Zhang's extradition from Thailand, believing that is more likely that he will get the death penalty in China.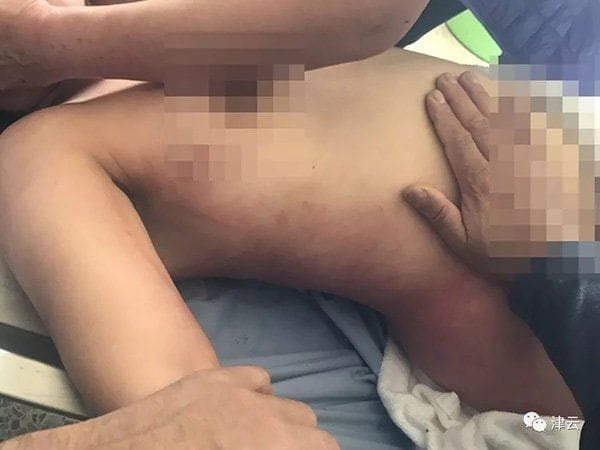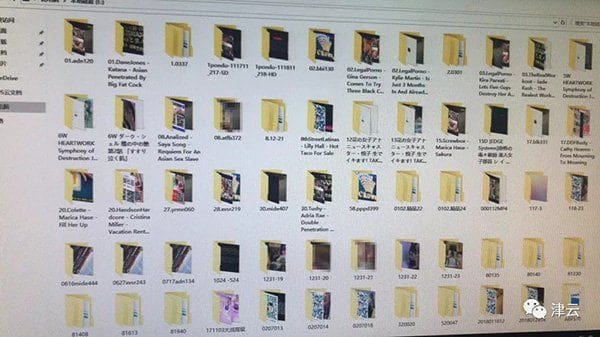 ORIGINAL ARTICLE: Shanghai.ist