Excuse Buster: Problems of chronic inflammation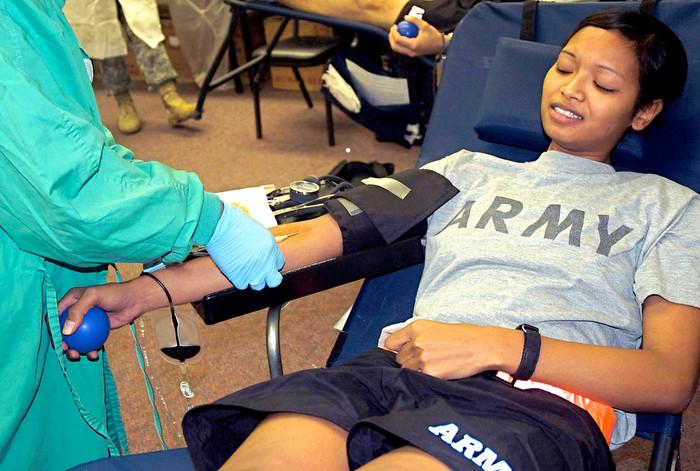 PHUKET: Last week I described an important test I often recommend to clients called HbA1c. As I wrote, this test is one marker for identifying blood sugar issues and a person's tendency toward diabetes, but it is also now seen to be related to many conditions – including dementia and even cancer. Sugar strikes again.
As a nutritionist, I spend my time assisting clients in changing some of their unhealthy diet habits, involving such things as sugar and processed foods (especially refined carbohydrates) and bad fats. Each of these contributes to inflammation in the body. According to many medical experts, chronic inflammation (as opposed to acute inflammation like that associated with localized injury such as tennis elbow), lies at the root of many diseases including heart disease.
Chronic or systemic inflammation occurs when larger areas have been irritated and damaged for an extended period of time, including internal organs and tissue like the gut. Although the idea that inflammation was related to heart disease initially emerged in the late 1800s, it was sidelined in favor of the 'cholesterol or lipid hypothesis'. That's why lipid profiles are still the most commonly used series of tests to assess the risk of heart disease. These tests include:
– Total cholesterol
– LDL (known as bad cholesterol)
– HDL (known as good cholesterol)
– Triglycerides
However, recently the "inflammation hypothesis" has resurfaced and many scientists believe inflammation is a primary causative factor in many chronic diseases, such as diabetes, heart disease, cancer and degenerative brain disease.
One excellent test to assess the amount of inflammation is high sensitive C-reactive protein hs-CRP.
C-reactive protein (CRP) is produced by the liver. This protein was discovered in 1930, and could be isolated from the blood of patients with a specific type of pneumonia. Later it was discovered that elevated CRP-levels can be measured in blood in response to inflammation.
The difference between CRP and hs-CRP is contained in the "hs" abbreviation; "high sensitivity". CRP is traditionally measured down to concentrations of 3-5 mg/L, whereas hs-CRP measures down to concentrations around 0.3 mg/L. This improved sensitivity allows hs-CRP to be used to detect low levels of chronic inflammation.
Studies supporting the use of hs-CRP as a marker for heart disease
The Physician's Health Study (PHS) in 1997 evaluated 22,000 initially healthy men. Baseline levels of hs-CRP were significantly higher among those who subsequently went on to have a heart attack or stroke compared to those who did not. The results indicated that the predictive value of hs-CRP was independent of other risk factors such as blood cholesterol and smoking.
In the WHS (Women's Health Study), LDL-C was compared with hs-CRP in almost 28,000 healthy women who were followed for eight years. After correction for other risk factors, hs-CRP was found to be a stronger predictor of cardiovascular events than LDL-C. Women in the high hs-CRP and low LDL-C group were at greater risk than the subgroup with low hs-CRP and high LDL-C levels. However, screening for both markers provided a better predictive value than either test alone.
So that's why many physicians today will look at the traditional cholesterol markers, along with hs-CRP, to get a better overview of a client's potential risk for heart disease.
What Is the Ideal Level of hs-CRP?
According to Dr. Mark Hyman, head of the institute of functional medicine, it's important to aim for an hs-CRP score below 1mg/L (not 3 as most labs suggest). But be careful; this measure will also dramatically change (perhaps going over 10) when the person is suffering an acute inflammation like a serious cold or flu, so don't test when sick.
What to do if you are highly inflamed
Eat a clean, plant-based diet and include good fats at all meals like olive oil, avocados, and omega 3s with small portions of protein, especially those high in the omega 3s (seafood). Keep sugar, bad fats, and processed foods, including the refined high carbohydrate grains, as low as possible.
Craig Burton is a Certified Sports Nutritionist (CISSN) with a Bachelor of Science degree (Sports Science) and a National Academy of Sports Medicine (PES) certification.
Digital subscribers may download the full newspaper, this week and every week, by clicking here.
Keep checking the Phuket Gazette, join our Facebook fan page or follow us on Twitter @PhuketGazette for the latest news updates.
— Craig Burton
Top 10 ways to save water at home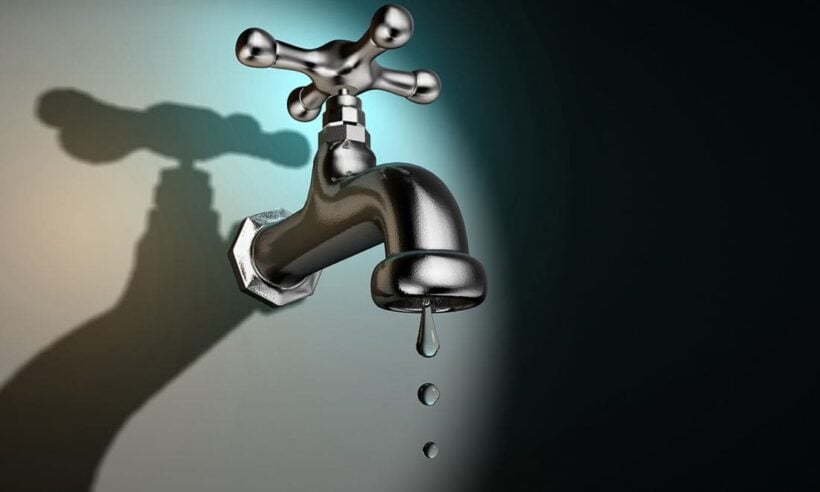 Hot weather and Thailand's boom-or-bust water issues (floods in wet season and water shortages in the hot season) are a part of our life. And it's predicted that there will be hotter hot seasons and wetter wet-seasons in the future. Even if we're not sure what the future brings we should all be conscious of our water usage, be more self-sufficient and empower ourselves to do something positive to protect Thailand's precious water reserves.
Here are a few ideas that may help you become more water-wise…
• Shower with a bucket. Don't let all that water pour down the drain and stick a bucket next to you whilst you shower. The plants will be grateful for an extra drink on hot days and save you using the hose sometimes. Whilst you're at it, cut your 5 minute shower down to three minutes. Really, you can sing somewhere else! And, really, do we absolutely have to have four showers a day? No. A fresh spray of the deodorant and a fresh shirt will be perfectly OK during water shortages. For couples, well, shower together!
• Leave the water running whilst brushing your teeth? Try turning it off until you want to rinse out your mouth. All that useable water flowing down the basic drain whilst you're brushing isn't making your teeth any whiter! Same when you're washing your hands or washing your hair. Turn off the tap whilst you're doing all the scrubbing. These little habits could end up saving tens of litres every time you do these common tasks.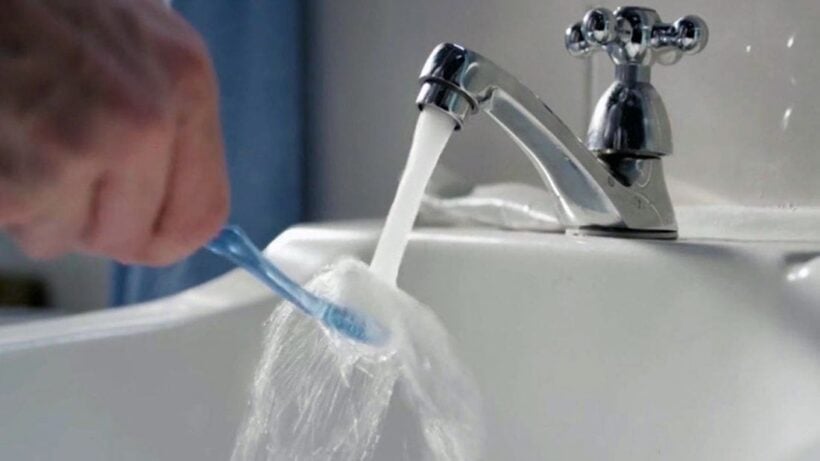 • Boiling pasta? Rice? Eggs? Once the left-over water has cooled use it to water your indoor or outdoor plants. Just make sure the water has cooled first!
• Washing the car at a car wash is more efficient than doing it yourself at home. Car wash businesses recycle a lot of their water. Even better, drive around with a dirty car now and then – it's not hurting you or the car and will save water by delaying your car wash.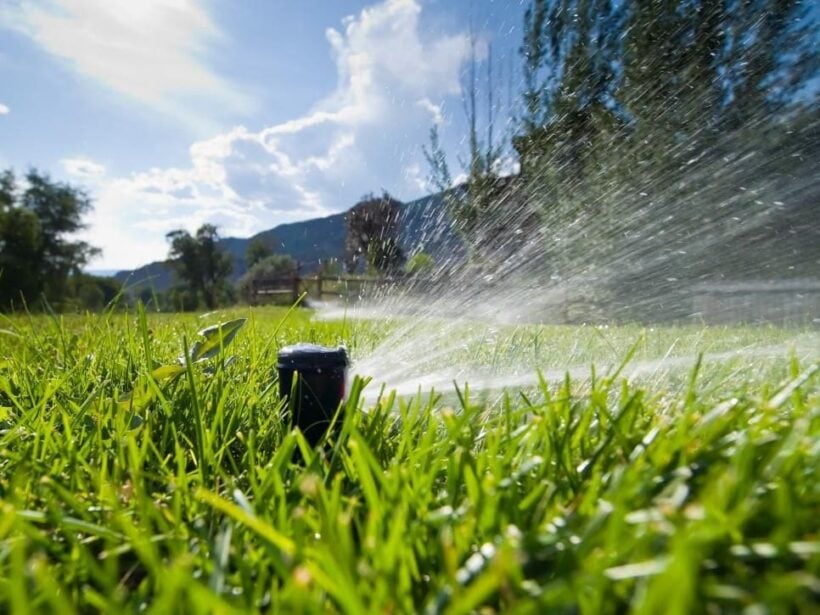 • Lawns use lots of water and daily watering during the hot season can soak up hundreds of litres of valuable. Letting your lawn go brown, be assured it will come back in the wet season. And long-term, landscape accordingly with water wise ground covers, succulents, and other plants that thrive in drought conditions. Lawns may be a luxury we can't afford in these water-conscious times.
• Only run the dishwasher when it's full. Even better wash the dishes by hand. Dishwashing machines are notable water wasters. Grab you partner or a friend and have a chat or a laugh for the five minutes it will take you to wash the dishes by hand. You could save up to 50-100 litres of water! And fill up the sink once and do all the washing together without leaving the water running all the time.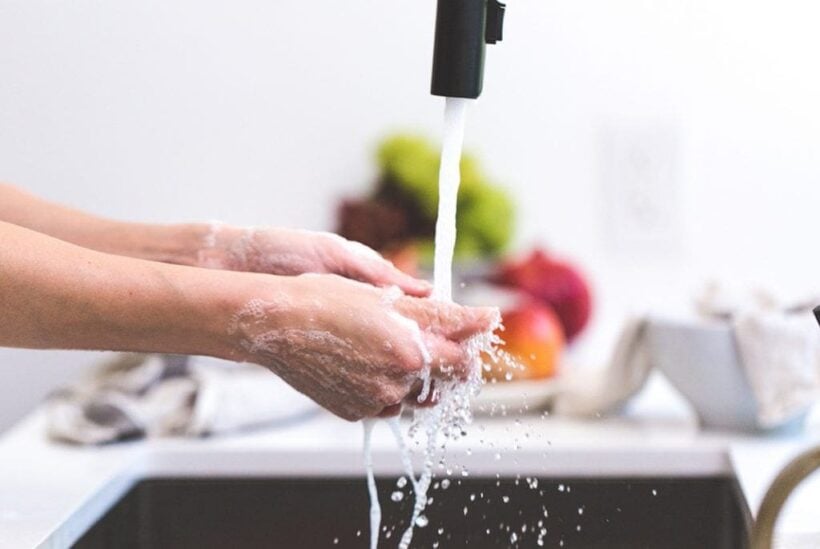 • Whilst it hasn't been a worry in the past, our useable potable water supplies around Thailand are becoming an issue that won't be fixed immediately. Consider installing a simple rain catchment system. They can be cheap or expensive and should be considered if you're building a new house as an integral part of the design. Your roof is an amazing water-catcher. Use it.
• Flush the toilet less often and with less water. Most modern toilets have a half-flush option and there are other tricks to reducing the re-fill in your toilet's cistern – putting a brick into your cistern is one way (gently!).
• Water the plants early in the morning. You'll need less water, since cooler morning temperatures mean less evaporation. It's not a great idea to water in the evenings, since this can promote mould growth in the humid Thai weather and hot evenings. And you really don't need to water the driveway. It's not growing. No one is going to walk past your house and compliment you on your sparkling clean drive-way.
• The dog WILL survive without being washed every day, or week. Indeed our dogs used to survive perfectly well without being washed at all. If the family pooch does need a wash try and use some of the water you saved from the bucket in the shower and be careful not to leave the hose on whilst rubbing in the shampoo. As for the cat, it is genetically programmed to clean itself better than you could ever hope to. Leave the cat alone – it DOES NOT need to be washed.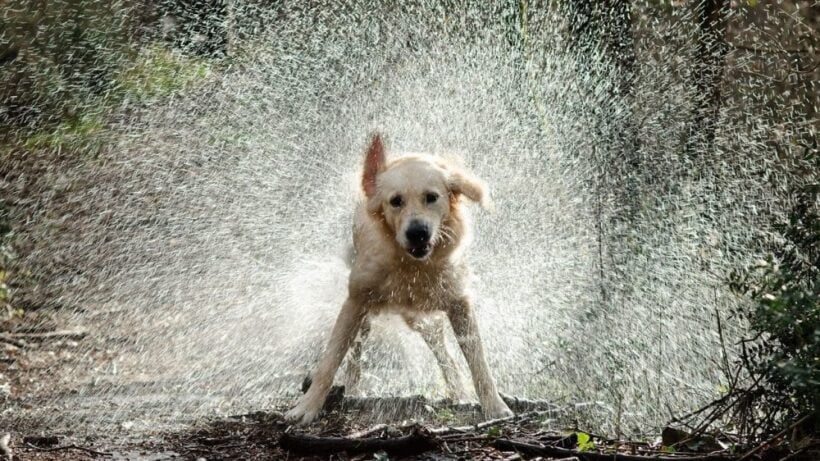 Strong growth from key markets compensate for slight dip in Chinese tourists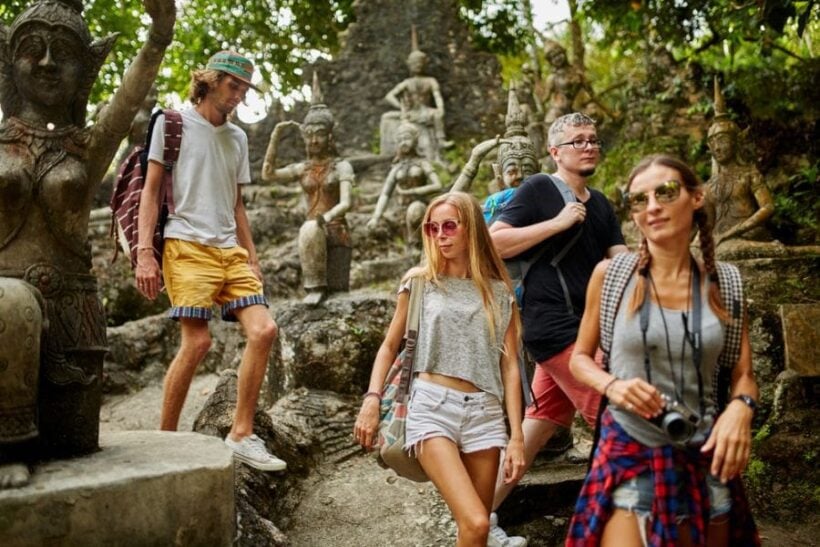 by Thanchanok Phobut | Senior Coordinator, Thailand
CBRE, international property consultants, believe that the Thai tourism market is still as resilient as ever.
Earlier this year, the Ministry of Tourism and Sports announced they are expecting more than 40 million tourists to visit Thailand this year, up from the record-breaking 38.3 million last year. According to the latest figures, the first two months of 2019 showed a 2.5% year-on-year growth in international tourist arrivals at 7.3 million, compared to 7.1 million the previous year.
In the first two months of 2019, the total number of Chinese tourist arrivals decreased slightly by 2.2% – 2.17 million in 2018 to 2.12 million this year. Chinese tourist arrivals in February, the month in which the Chinese New Year was celebrated this year, decreased by 12.3% year-on-year.
Other key feeder markets like Malaysia, India, Korea, and Japan showed double-digit growth in the first two months of 2019, with India having the highest growth at 20.1% year-on-year. Even though the combined number of tourists from these four feeder markets was smaller than that of the Chinese market alone, this positive trend could replace any loss of Chinese tourists. The challenge remains for Thailand to win back this biggest feeder market now that the most significant holiday for Chinese people has passed.
Bangkok still attracts tourists from around the world. The number of international tourist arrivals to Bangkok in the first two months of 2019 was 4.68 million, a 3% year-on-year growth. The development of a third runway in Suvarnabhumi International Airport, approved by the government on April 17, will strengthen Bangkok's capacity to handle larger numbers of tourists in the future.
"In the first quarter of 2019, Rosewood Bangkok, a 159 key luxury hotel next to Phloen Chit BTS station, opened its doors to the public. This was one of Bangkok's most highly-anticipated luxury hotel openings together with Capella Bangkok and Four Seasons Hotel Bangkok on the Chao Phraya River, both of which will open later this year, underpinning renewed interest in the riverside area and capitalising on recent developments outside of the hotel sector," comments Mr. Atakawee Choosang, Head of Capital Markets – CBRE Hotels in Thailand.
CBRE believes that Bangkok will continue to be one of the top tourist destinations in the world with new luxury hotel openings, improving infrastructure, and attractions that appeal to a wide range of tourists.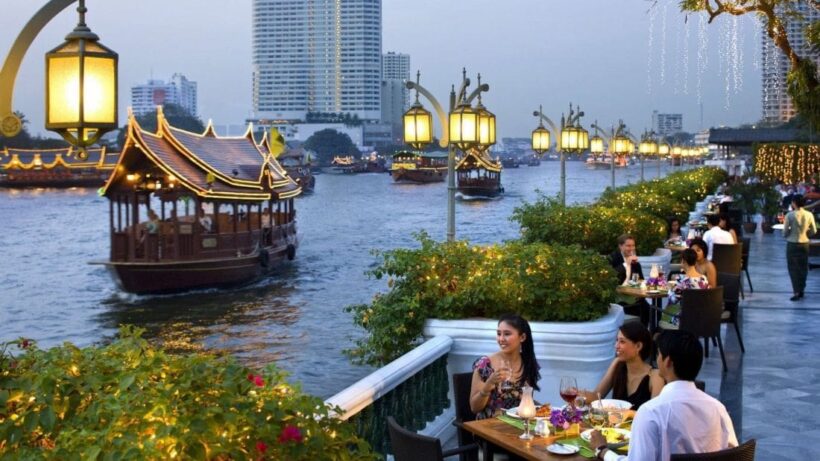 Raid on 18 foreign-owned Koh Samui hotels, owners arrested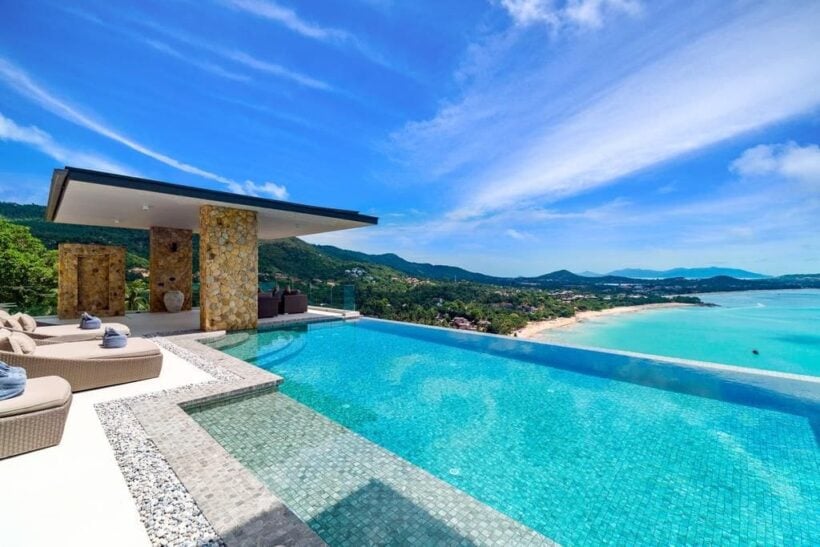 FILE PHOTO
Army, police and municipal officials have raided 18 hotels on Koh Samui claiming that they are illegally owned by foreigners. The hotels in questions are on a mountainside on the Gulf island, the second largest island in Thailand.
Officials carried out the search and raids on Chaweng Noi Mountain in Moo 6 village in Tambon Bophut  and found that 18 luxury mansions had been modified as hotels to cater to foreign tourists.
None of the 18 hotels were licensed and all are co-owned by businessmen from several countries, according to officials, including the UK, Germany, France, Russia, Belgium, Israel and Austria. Officials said the foreigners used Thais as nominees by stating their names as co-owners.
The inspection was carried out following complaints from licensed hotels that they had seen a large decrease in patrons after the new hotels began operating. Hoteliers said the new hotels had an unfair advantage because they were not paying the same taxes, or operating under the sale rules, as the licensed hotels.
Officials found the 18 hotels had proper land deeds but had not been registered as hotels.
Bophut police station took legal action against foreign executives of the four companies that were operating four of the 18 hotels. They have been charged with operating without a hotel license and working in a business – food and beverage – that is reserved for Thais.
Police said they will summon executives of the remaining 14 hotels to face charges. The executives are all living abroad.
SOURCE: The Nation